From the Shelf
Summertime, and the Reading's Easy
Everyone knows that a sunny summer day wouldn't be complete without a good book. For a walk on the lighter literary side, try Erotic Stories for Punjabi Widows (HarperCollins; reviewed below) by Balli Kaur Jaswal. It may sound titillating--and it is. But there's so much more to this hilarious and tender story of a London Sikh community's sexual awakening when an adult literacy course becomes an adult literature workshop.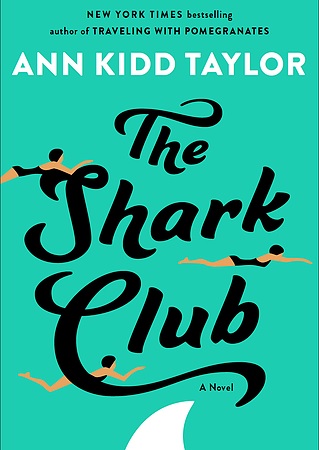 Looking for a well-crafted take on love and life? In The Shark Club (Viking) by Ann Kidd Taylor, Maeve Donnelly is dealing with her twin brother's intent to write a thinly veiled version of her life and the sudden reappearance of her ex-fiancé, a man Maeve's never been able to completely forget. "Absorbing and well-written, Kidd Taylor's narrative is a bittersweet story of love, complicated family ties and living with the past while refusing to be defined by it."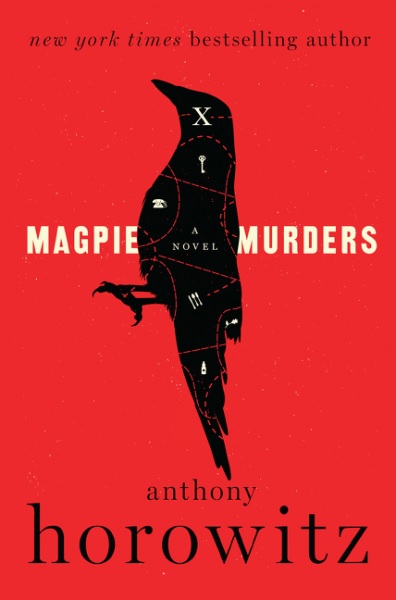 Karen Dionne's The March King's Daughter (Putnam), a "psychological thriller of the highest order," is perfect for reading with all the lights on. When Helena's father kills two guards and escapes from prison, it's up to her to track him down, using the very skills he taught her during a brutal adolescence filled with fear. A "taut page turner that haunts the reader long after the last line is read."

And put your sleuthing skills to good use by reading Magpie Murders (Harper) by Anthony Horowitz. A novel within a novel, this story of an editor who sets out to solve the death of her author inspired our reviewer to claim "clever writing and unusual premise make Magpie Murders irresistible."



In this Issue...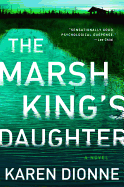 When a violent survivalist escapes prison, the one person who can track him down is his daughter, who learned everything she knows about living in the marshlands from him.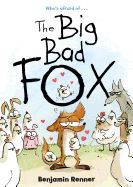 A scruffy, down-on-his-luck fox finds himself raising three sassy chicks in this graphic novel from one of the directors of Ernest and Celestine.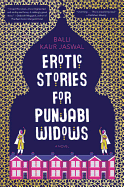 Punjabi widows turn a literacy course into an erotica workshop, and the result is both hilarious and tender.
Review by Subjects:
Fiction ⋅ Mystery & Thriller ⋅ Graphic Books ⋅ History ⋅ Science ⋅ Sports ⋅ Children's & Young Adult ⋅ Performing Arts
From Pages Bookshop
Upcoming Events
Author Visit: Marlena by Julie Buntin
07/10/2017 - 6:00PM
Join us as we welcome Michigan native, Julie Buntin, to celebrate her debut novel, Marlena. The story of two girls and the wild year that will cost one her life, and define the other's for decades Everything about fifteen-year-old Cat's new town in rural Michigan is lonely and off-kilter until she meets her neighbor, the manic, beautiful, pill-popping Marlena. Cat is quickly drawn into Marlena's orbit and as she catalogues a litany of firsts--first drink, first cigarette, first kiss, first...
Author Visit: Windy City Blues by Renee Rosen
07/13/2017 - 6:00PM
In 1960s Chicago, a young woman stands in the middle of a musical and social revolution. Leeba Groski doesn't exactly fit in, but her love of music is not lost on her childhood friend and neighbor, Leonard Chess, who offers her a job at his new record company in Chicago. What starts as answering phones and filing becomes more than Leeba ever dreamed of, as she comes into her own as a songwriter and crosses paths with legendary performers like Chuck Berry and Etta James. But it's Red...
Hamlet Talkback with Dean Gabourie
07/15/2017 - 11:00AM
Learn more about Shakespeare in Detroit's 5th summer season production, Hamlet, during a talkback with director Dean Gabourie and members of SiD. Meet the world-class director, ask questions about the New Center Park production and gain a more robust understanding of what may be Shakespeare's most popular tragedy. DIRECTOR'S BIO Gabourie has been creating challenging theatre in Canada and abroad for over 25 years. Gabourie is a director, teacher, actor, writer & founding Artistic...
Book Candy
Bookish Things Bibliophiles Should Do
Bustle suggested "11 bookish things every bibliophile should do at least once."
---
Emma Watson "is hiding 100 copies of The Handmaid's Tale near Paris landmarks," Teen Vogue reported.
---
A "shelf's worth of writers" reflected "on the books that mean 'summer' to them" for the Globe & Mail.
---
For Reading Rainbow fans and, well everybody: "LeVar Burton Reads to adults in awesome new podcast," USA Today reported.
---
Honest: author Miranda Doyle picked her "top 10 books about lies" for the Guardian.

Great Reads
Rediscover: Brian Doyle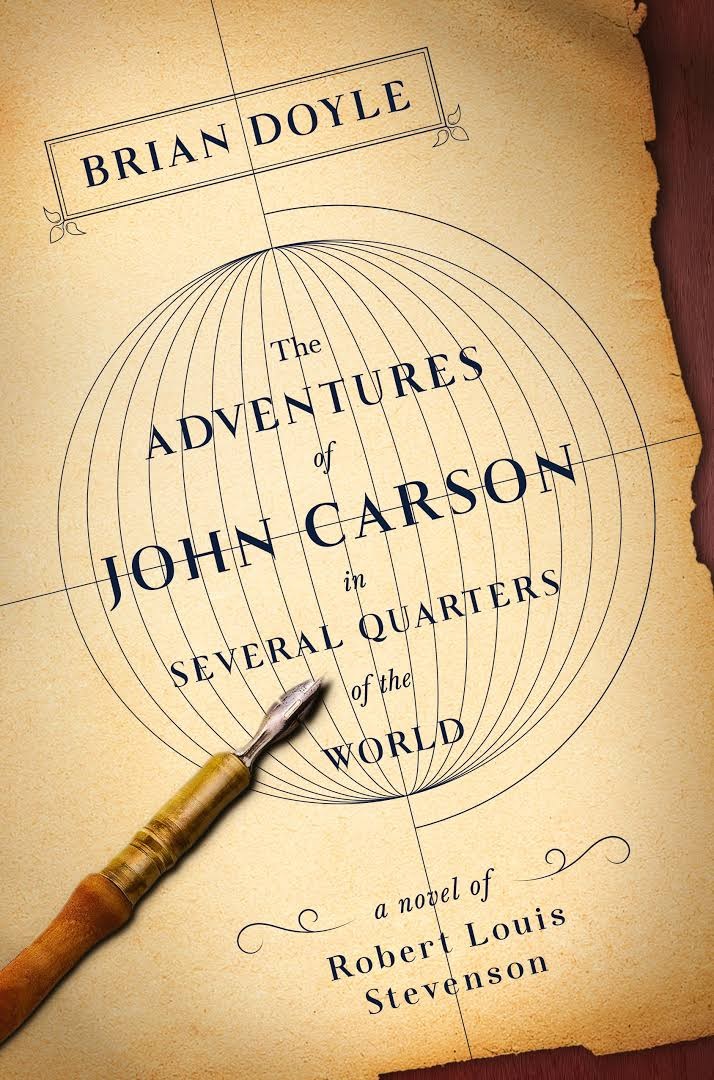 Oregon author and Portland magazine editor Brian Doyle died last month at age 60. He is perhaps best known for the novel Mink River (2010), a perennial book club favorite set in Neawanaka, a fictional small town on the coast of Oregon. The Plover (2014) follows a world-weary sailor whose lonesome maritime wandering is interrupted by a cast of human and animal shipmates. Martin Marten (2015) is a coming-of-age story in two connected parts: one about a 14-year-old boy living on Oregon's Mt. Hood (or Wy'east, as its original inhabitants called it), the other about Martin, a pine marten leaving its family for the first time. Chicago (2016) is a love letter to "the Great American City," in which a college grad spends five seasons living on the city's north side.

Doyle's novels, short stories ("Bin Laden's Bald Spot") and essays ("Children and Other Wild Animals") are heartfelt, often humorous works influenced by his own spirituality. Doyle's most recent book, The Adventures of John Carson in Several Quarters of the World: A Novel of Robert Louis Stevenson (Thomas Dunne, $25.99, 9781250100528), was published on March 28. It is based on a real idea for a novel left unwritten by Stevenson, who imagined turning his San Francisco landlady's tales of her soldier/seaman husband into an adventure story. Doyle-as-Stevenson follows John Carson from the Civil War to Borneo while exploring 1880s California, all in tribute to a lost style of storytelling. --Tobias Mutter

The Writer's Life
Michael McGirr: On Getting Home to Bed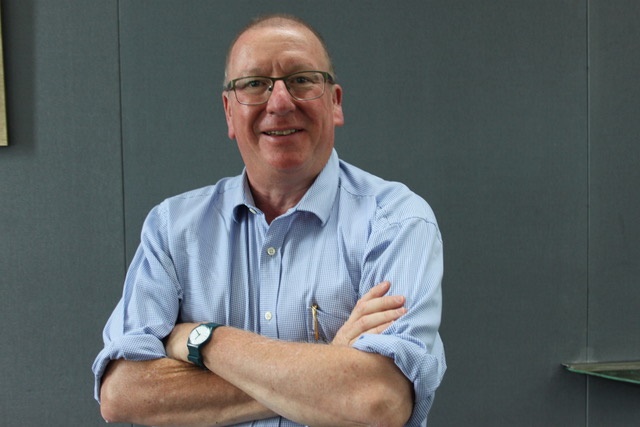 photo: Bill Spierings
A former Jesuit priest, Michael McGirr is an essayist and prize-winning short story writer. His latest book, Snooze: The Lost Art of Sleep (Pegasus), is reviewed below.

Homer's Odyssey is a work that continues to provide fodder for comic strips and popular culture almost 3,000 years after it started to take shape (somewhat longer than the average life expectancy of books these days). The hero, Odysseus, leaves the rocky island of Ithaca, where he is king, and goes off to fight the Trojan war. He makes an appearance in Homer's prequel, The Iliad, where he has the clever idea of using a wooden horse to smuggle soldiers into the besieged city of Troy. Once the war is won, Odysseus has to get back home--and this is the plot of The Odyssey. A truly epic tale, our hero has more than his fair share of adventures over the course of the story. But perhaps most interesting is that, even with all the impressive exploits and so much at stake in various circumstances, at its root, The Odyssey is a book about getting home to bed.

It takes Odysseus quite a while to find his way home; by the time he gets back to Ithaca, he's been gone for 20 years. His queen, Penelope, has been waiting patiently all that time. For three of the years Odysseus is away, she keeps her eager suitors at bay by telling them that she can't possibly marry until she has completed the shroud for her father-in-law, Laertes. Every day, she works on it, crafting a "great and growing web." Then, every night, she stays awake, undoing the work she has done on the shroud that day, in order to give herself an excuse for the work continuing. It's as good a use for insomnia as the world has ever seen.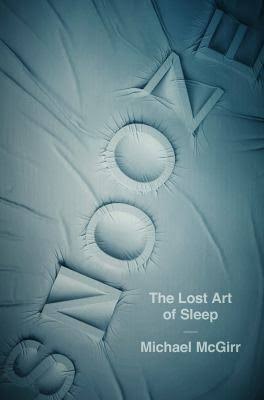 Eventually, Odysseus does turn up in Ithaca, dressed in rags and looking like a beggar. Even Odysseus's identity is established by his bed. When Penelope requires proof that this stranger is her husband, she asks, within his earshot, for their bed to be moved. Only Odysseus would know that the request is impossible--he'd carved it himself in situ from the stump of an old olive tree whose trunk had taken centuries to reach the width of a pillar, and he built the walls of their chamber around it. When Penelope makes her request, Odysseus explains exactly why their bed can't be moved. And that's how she knows it's him.

Odysseus will clean out the suitors and be reunited with Penelope, of course. But what's interesting is the way the story is told. The point to which Odysseus returns is not his island, his throne or even his wife. The point toward which Odysseus has been traveling--through storm, disaster, bloodshed and confusion--is his bed.

The bed has roots deep in the earth. This is an evocative image, one which gives bedrock a literal meaning. Odysseus's bed is part and parcel of the rocky soil on which he was born. The entire world of his travels is anchored to it, and a quick flick through The Odyssey soon shows how carefully the theme of sleep is incorporated into the bones and sinews of the poem.

Odysseus's friend and guide among the gods, Athena, is the bringer of sleep. Odysseus gets into trouble at one point for sleeping without having made landfall; his ship is then blown back to square one and Odysseus must endure yet more suffering. Then, when Odysseus touches soil, he immediately drops into a deep, delicious sleep. Throughout the poem, Odysseus's moral stamina is seen in his ability to forgo false luxury in refusing beds that are not his rightful resting place. On his return to Ithaca, he first seeks shelter from Eumaeus, an old swineherd who has remained loyal throughout the king's absence. Though he doesn't know this stranger, Eumaeus still offers Odysseus his own bed. But our hero refuses, and sleeps outside. Hospitality, kindness to travelers and offering refuge are the timbers from which Homer built The Odyssey, a ship that is anchored to the wanderer's bed.

The point of The Odyssey is finding rest. It is curious that Western storytelling, a treasure trove of restlessness, a vast anthology of itchy feet, begins with a tale whose substance is so different. Of course, there is a lot of seepage between the ideas of finding rest and death. But the hero of The Odyssey is a guy who has cheated death. He has come home not to die but to sleep. He has come home to bed.

Book Reviews
Fiction

Morrow, $26.99, hardcover, 304p., 9780062645128
Berkley, $26, hardcover, 368p., 9780399585111
Farrar, Straus & Giroux, $27, hardcover, 400p., 9780374279981
Archipelago Books, $18, paperback, 250p., 9780914671725
Mystery & Thriller

Putnam, $26, hardcover, 320p., 9780735213005
Graphic Books
Z2 Comics, $24.99, paperback, 224p., 9781940878157
History
Basic Books, $30, hardcover, 496p., 9780465039906
Science
Pegasus Books, $26.95, hardcover, 256p., 9781681774190
Sports
Riverhead Books, $16, paperback, 352p., 9780735210561
Children's & Young Adult

First Second, $15.99, paperback, 192p., ages 7-12, 9781626723313
HarperCollins, $16.99, hardcover, 336p., ages 8-12, 9780062377777
Little, Brown, $16.99, hardcover, 40p., ages 4-8, 9780316303118
Performing Arts
Bloomsbury, $27, hardcover, 208p., 9781632868183