From the Shelf
Time Travel, with Tea
"History is just one damned thing after another," historian Arnold Toynbee is credited as saying. For the motley tea-drinking crew at St. Mary's Institute of Historical Research in England, the equation is rarely that simple. Instead of one thing after another, history is more like one thing (or a dozen things) piled atop one another, often at precarious angles, frequently accompanied by explosions. In Jodi Taylor's Chronicles of St. Mary's series (eight books and counting), historians don't only study the vagaries of time: they jump in and out of it, usually with disastrous--and hilarious--results.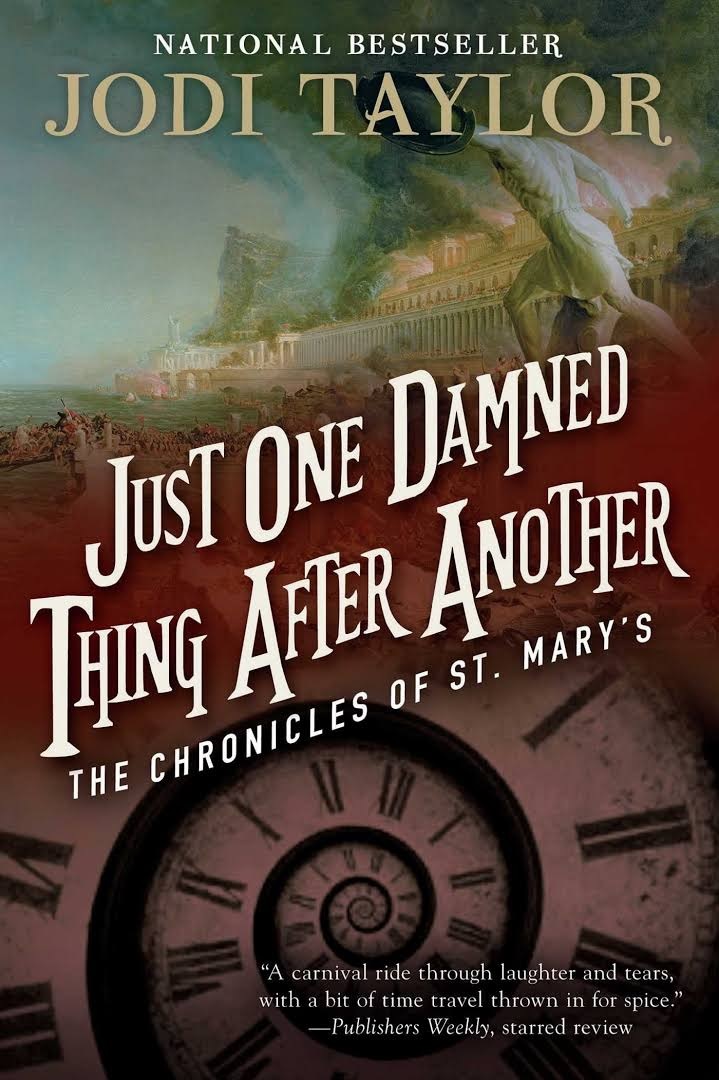 Madeleine Maxwell, known as Max, narrates the series (which begins, aptly, with Just One Damned Thing After Another). Max--short, redheaded, tough as nails and lonelier than she'd ever admit--finds her people at St. Mary's, whose cast includes the all-seeing director, Dr. Bairstow; Mrs. Partridge, his indefatigable assistant who moonlights as the Muse of History; unflappable Leon Farrell of the Technical Section; and various fellow historians, all of whose skills in sarcasm and tea-making match (if not surpass) their academic knowledge. As Max and her compatriots navigate the intricacies of time-jumping, they also argue, fall in love, narrowly dodge time-traveling villains and wrestle with the big human questions. When is it ethical to alter the course of history, even a little bit? Are theft, murder and other crimes ever justified in service of the greater good of humanity? Can they capture live footage of dinosaurs and make it back to St. Mary's for a round of drinks? And what caused that loud bang in the general vicinity of R&D?

While the pace of Taylor's series picks up with every book, she always steers her characters (and readers) back to home base. St. Mary's, and its revolving (but never revolting) cast of history nerds, is a true delight for Anglophiles, time-travel aficionados and anyone who loves a highly improbable adventure story. --Katie Noah Gibson, blogger at Cakes, Tea and Dreams



In this Issue...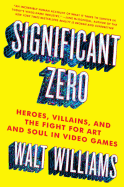 Video game writer Walt Williams explores the creative processes, work environment and moral challenges of his industry.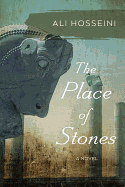 Two families struggle against the forces of industrialization in post-revolutionary Iran.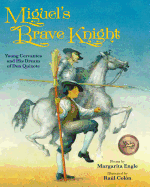 Despite a trying childhood, young Cervantes turns his imaginary adventures of a brave knight into Don Quixote, the West's first modern novel.
Review by Subjects:
Fiction ⋅ Mystery & Thriller ⋅ Science Fiction & Fantasy ⋅ Graphic Books ⋅ Biography & Memoir ⋅ Social Science ⋅ Religion ⋅ Children's & Young Adult

From Pages Bookshop
Upcoming Events
Author Visit: Peter Ho Davies and Douglas Trevor
10/24/2017 - 6:00PM
Join us as we celebrate the paperback release of The Fortunes by Peter Ho Davies and the release of The Book of Wonders by Douglas Trevor, both of whom are professors at the University of Michigan. The family institution is revered in Chinese culture, but the historical reality of Chinese Americans has seen family bonds denied, fragmented, or imperiled. [This book] uses this history from the bachelor society of the gold rush era to laws against interracial marriage to the recent...
PEN America Press Freedom Discussion
10/27/2017 - 5:00PM
Be the FACTS You Wish to Read: A Press Freedom Discussion With an overflow in the amount of information that is readily available to us as readers due to the advancement of technology, it may be difficult to understand the facts that are presented to us as consumers of the news. Come to Pages Bookshop located in Detroit, Michigan for an in-depth discussion about Censorship, News Literacy, and the importance of Fact-Checking with locally based writers and authors. Panel members for this...
10/28/2017 - 6:00PM
Bring a wicked poem or two Wear your costumes Frighten friends Bring the kiddies if you dare Our cauldron has a brew to share Nibble scary (finger!) snacks And Nevermore the poetry ends.
Author Visit: Open Secrets by Betty Brown Chappell
10/28/2017 - 2:00PM
This book seeks to open the secrets of Dr. Betty Brown Chappell's experience with oppression as a Black woman who moved successfully through a series educational institutions as both student and professor. She attempts to reveal the secrets/realizations about her life; from them she derives lessons for others who may share her sense of distance from the mainstream, yet who seek to survive and thrive there. Dr. Betty Brown Chappell retired from the School of Social Work at...
OFFSITE: Author Talk: Dorothy Day by Kate Hennessy
10/29/2017 - 3:00PM
Dorothy Day (1897-1980) was a prominent Catholic, writer, social activist, and co-founder of the Catholic Worker movement dedicated to serving the poorest of the poor. The Catholic Worker is very active to this day with 216 communities in the USA (one in Detroit) and 33 communities throughout the rest of the world. In his address to Congress, Pope Francis named her an American icon of the stature of Abraham Lincoln and Martin Luther King, Jr.; New York Cardinal Timothy Dolan is among those...
Legends of the Masonic Temple: An Evening with Atlas Obscura
10/30/2017 - 6:30PM
Spend an evening with Atlas Obscura co-founder Dylan Thuras as we celebrate our favorite hidden wonders around the world in one of Detroit's most awe-inspiring locations. Join us for an evening at the largest Masonic Temple in the world — Detroit's Masonic Temple. Built in 1926, the towering Gothic-style temple has over 1,000 rooms, including three theaters, a Scottish Rites cathedral, a 17,500 square foot drill hall, two ballrooms, 16 bowling lanes, and a swimming pool. We'll celebrate a...
Book Candy
Actor and Actress Authors
"Actors and actresses who write, from Tom Hanks to Molly Ringwald" were featured by Signature.
---
Mashable explained "how words get into the dictionary."
---
"This Paris hotel is offering room service for books," Bustle noted.
---
Pop quiz: The Guardian noted that "a good number of celebrated writers wish to forget their initial appearances on the literary scene. But have you?"
---
Potterheads "are going batty over Sugar Shack Donuts' new limited edition Butterbeer donuts, which are topped with an edible Golden Snitch featuring fondant wings," the Huffington Post reported.
---
Lit real estate: For only $16.9 million, "you can live in the Long Island mansion that inspired The Great Gatsby!"

The Wonderling
by Mira Bartok , illust. by Mira Bartok
Mira Bartók's world of The Wonderling is strikingly complex: sounds, tastes, colors are all described so vividly that the world practically sparkles. The reading experience can be best described in Bartók's own words: entering the world is like "walk[ing] into a rainbow." It is a place of human/animal hybrids (groundlings), steampunk inventions, dark magic and underground cities; a world of bigotry and class warfare where humans are at the top of a complex hierarchy and groundlings hide on the fringes, often living in abject poverty. Manticores, song-catching machines, powerful night crows and crying gargoyles exist in the Wonderling's present, while the likes of Beethoven and Arthur O'Shaugnessy existed in his past. It's a world that puts the reader constantly off-kilter, featuring a one-eared, fox/human groundling who can understand animals and also comes from a timeline that includes Arthurian legend. It's impossible to grab hold of the familiar while so much remains fantastical--instead the reader is carried by the current of Bartók's prose to places both uncanny and beautiful.
"Before he was called the Wonderling, he had many names: Puddlehead, Plonker, Groundling, Spike, among others. He didn't mind these much, not even Groundling. The name he truly disliked was the first he ever remembered being called: Number Thirteen." Having lived at Miss Carbunkle's Home for Wayward and Misbegotten Creatures for as long as he could remember, Number Thirteen (so called because he was wearing a pendant bearing that number when he was left in the Home) is used to being downtrodden. Food is scarce, music is forbidden and Miss Carbunkle, the matron of the orphanage, uses the young groundlings as slave labor for her evil machinations. "He could not remember being tucked in at night, of if he had ever been truly loved. What he did recall, however, was a sound from long ago: a beautiful, lilting song." And so Number Thirteen survives life with the Miss Hannigan-like Miss Carbunkle by staying very small, being very quiet and holding the tiny scrap of blanket from his time before close to his heart while he sleeps.
An extremely sympathetic character, Number Thirteen's sorrow is painful to behold. But his sadness is quickly alleviated when he befriends Trinket, a tiny groundling who looks like a wingless bird. She remembers her life before the Home and ignites in Number Thirteen a desire to do something else--to be something else. She renames him Arthur, like the great king of legend, and tells him stories of the world outside, including the Great White City of Lumentown, with its wide river and shining streets. Trinket believes Arthur is genuinely heroic and tries to convince him that the two should escape. At first, Arthur is afraid to leave, convinced that when he gets older Miss Carbunkle will release him. But as time goes on and the torments continue, he realizes that to learn who he is and figure out what he is supposed to do, he must leave the wretched Home.
Through Trinket's steampunk ingenuity, they escape the great, dark walls of Miss Carbunkle's. Outside the Home, "May [is] a hush of doves and morning dew. It [is] ladybirds in bright air, harebells and foxgloves blooming in the loam... May [is] the broad blue lift of the sky above the coppice and the hearth, and above the road to the Great White City of Lumentown." Though the pair set out together, they have a plan to split up: Trinket wants to go to the sea to find her family, Arthur will go to the city to find his past. When their paths diverge, Arthur misses his friend terribly but draws strength from her trust and his namesake and journeys on.
Once in the city, Arthur quickly learns that it is not a safe place for groundlings. Humans--in bright white top hats, with cats on leashes--live in the biggest houses, have the most money and despise the groundlings, forcing them into appalling living conditions and indentured servitude. Trusting and utterly green, Arthur is taken in by a streetwise groundling named Quintus who, like Fagin from Oliver!, teaches the young orphan how to steal to make a living. Young, gullible Arthur believes Quintus really is helping him and does his best to make Quintus proud--but when he's given access to a wealthy human's home to pilfer at will, he cannot make himself steal. Instead, kindhearted Arthur (now known as Spike) explores the home, eventually finding the songcatcher, an invention of such beauty that he makes use of it straight away.
While Arthur tries to gain his footing in the city of Lumentown, Miss Carbunkle makes trips to the city herself. Having always found herself in the shadow of her musically-inclined twin sister, Miss Carbunkle has soured on music altogether. Mechanically minded, she hatches an evil plot to use machines to take away all the world's music. But to make her machines, she needs money and groundling slave labor--both of which Lumentown has to spare.
Bartók's prose is as alluring as the story she weaves. Every song, every food, every object adds texture to the world, layering the known, the unknown and the magical. Her pen-and-ink spot illustrations give the work the feel of classical children's literature, reminiscent of the works of Ernest H. Shepard (Winnie the Pooh) or H.R. Millar (Five Children and It). A gentle, modern-day nod to the children's books of old, The Wonderling is a sweet, uplifting adventure. --Siân Gaetano
Candlewick Press, $21.99, hardcover, 464p., ages 10-14, 9780763691219
---
Mira Bartók: Awakening the Love in Sleeping Hearts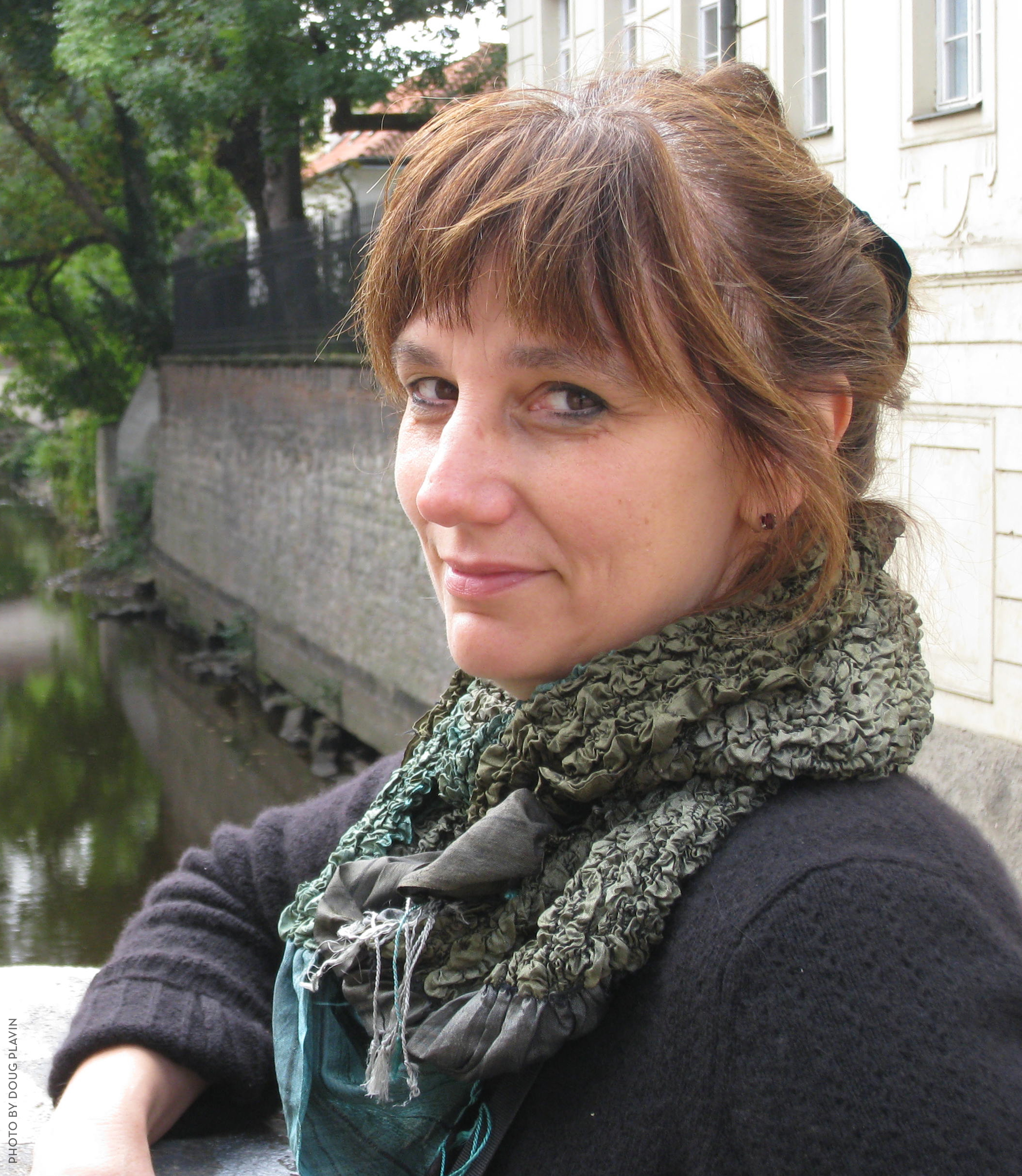 Author and illustrator Mira Bartók won a National Book Critics Circle Award for her memoir, The Memory Palace. She has written and illustrated numerous nonfiction titles for children and has also edited and translated several picture books in Italian, Norwegian and Sámi (Lapp). The Wonderling (which is being adapted for feature film by Fox 2000 and Stephen Daldry) is the first novel in a planned middle grade duology from Candlewick in which a young fox groundling (human/animal hybrid) tries to find his history, family and purpose.
Your previous titles for children have all been nonfiction. What drew you to middle grade fantasy?
Actually, I did write and illustrate one children's book that was not nonfiction. It's called Fox Has His Day--Tales from the Far, Far North, and is a book of Sámi myths and folktales. I guess I've had a thing about foxes for a long time! Anyway, I have always loved middle grade fantasy. I recently found a section from a fairytale I wrote and illustrated when I was 14, and there's a line in there that is pretty much the exact line that the Wonderling's mother tells him is his purpose in life: "You must sing to the lonely, comfort the frightened, awaken the love in sleeping hearts." The heart of this story has been living with me since I was kid. In the fairytale I wrote years ago, I used the word "homeless" instead of "frightened." I grew up in a rather poor, unstable household, and was often afraid of becoming homeless. And I think, because my mother was so ill (she suffered from schizophrenia), I longed for a way to comfort and heal her.
I didn't have any traditional children's books growing up--I had art books instead. My favorite picture book was about Hieronymus Bosch; his fantasy world both terrified and fascinated me. And then my father, who left when I was four, sent two books from afar: a richly illustrated Russian fairy tale book and a Japanese one. I read them over and over again. I also loved epic adventure stories and stories about polar exploration. I was always more drawn to fantasy books that began in a real world but ended up in a parallel universe.
Also, I used to give tours and teach workshops on ancient world cultures to middle grade kids at the Field Museum of Natural History in Chicago. I just love that age. At 10, 11 and 12, you're less interested in romance, and more interested in who you are in the world. It's such a great age for reading about magical quests!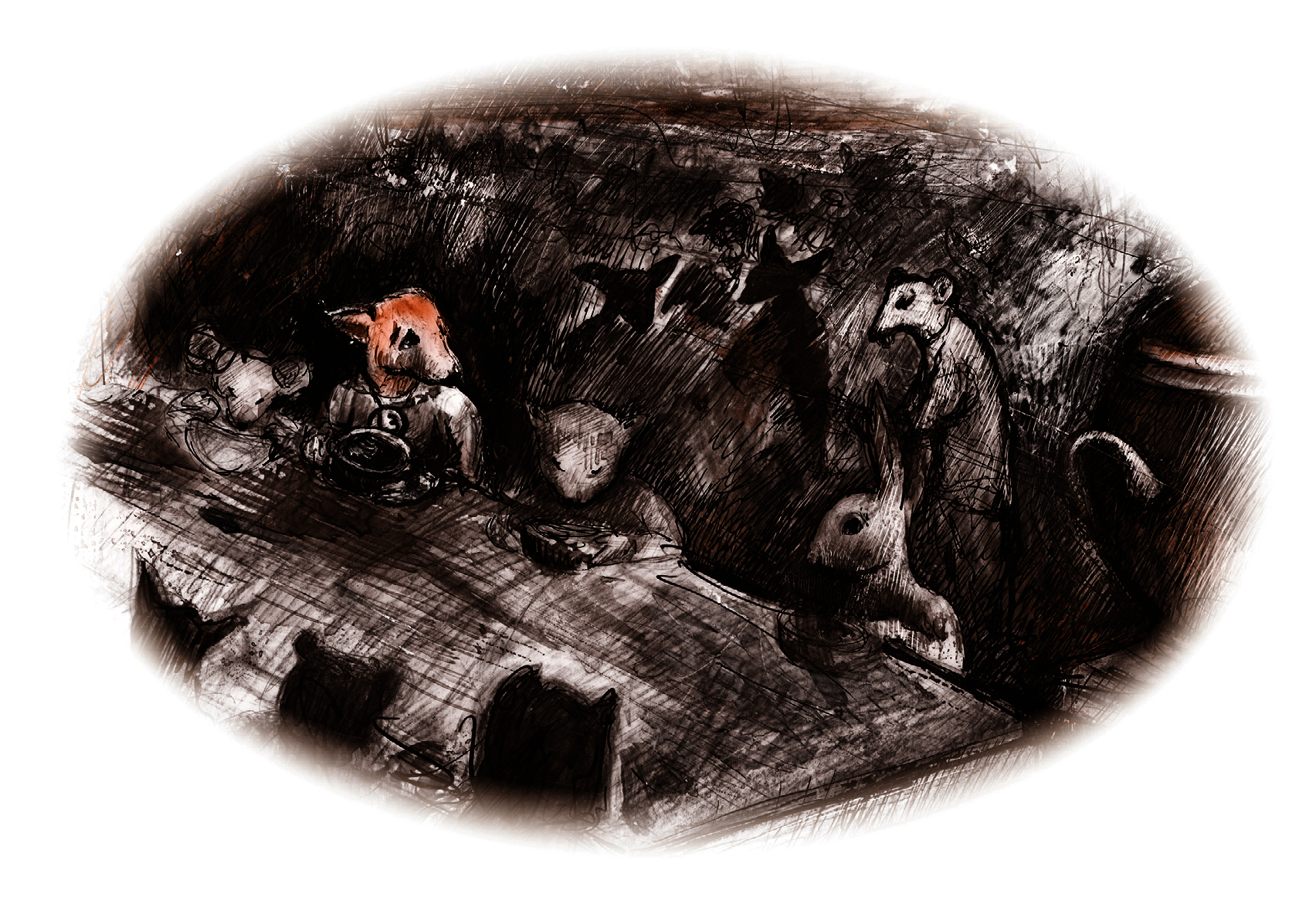 The world of The Wonderling is incredibly intricate: primarily fantastical with some splashes of events and people from our world thrown in. How was it to create that world? How does the structure incorporate our own world?
Well, my starting point was the character, which came from a sketch that morphed from a rabbit into a fox/dog/human. He went through a couple permutations. At the same time, I was re-reading and listening to a lot of literary classics. (I definitely tip my hat to Dickens, Shakespeare and a little bit of Dante.) I really wanted to set this book in a faux Victorian England with a touch of steampunk. I wanted it to really feel like that time period, so I read people like Henry Mayhew, who wrote about the everyday life of London's working poor. I also looked at a lot of old photographs from the Victorian era, and listened to audiobooks or read almost every Dickens book. At the same time, I threw in references to Beethoven and Mozart and the legend of King Arthur. I suppose I wanted the world of the Wonderling to exist on that strange and mysterious border between fantasy and reality, past and future. I like the tension and magic that happens when worlds collide. A couple of years ago I read T.H. White's beautiful The Once and Future King, which meshes White's world in some ways with the mythical time period of King Arthur. Then I got completely sucked into a British television show called Merlin, starring Colin Morgan. The character of young Merlin in the show is so humble, and has such an innocent heart. He was a good inspiration for my own Arthur. I'm still researching various Arthurian tropes from both classical literature and popular culture in preparation for Book 2.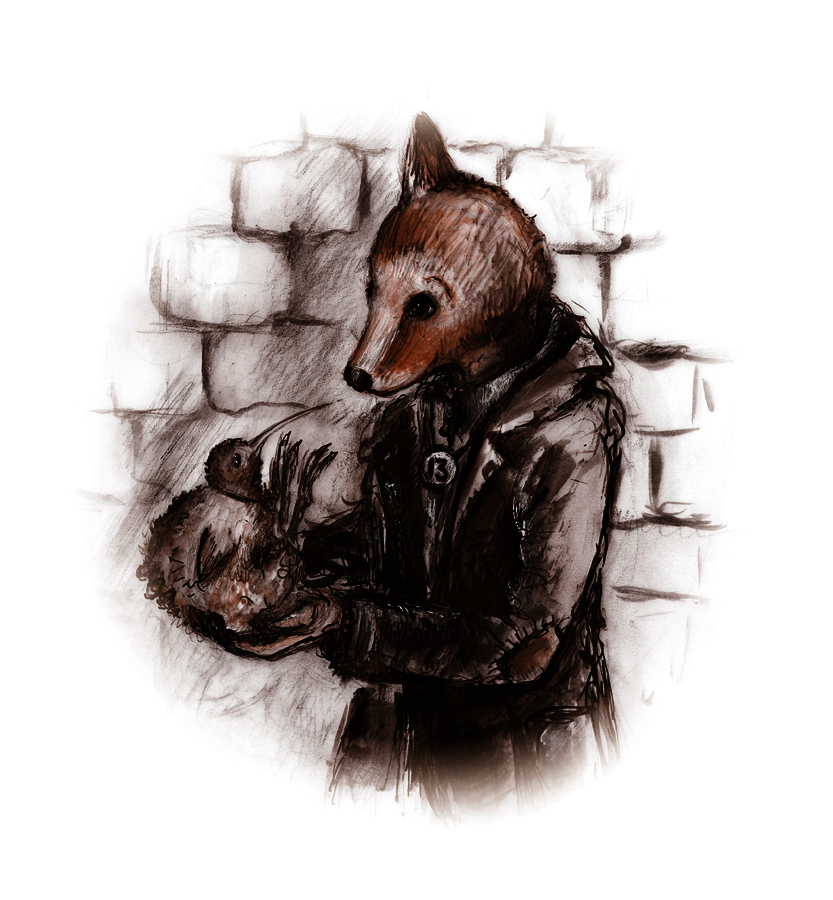 This work has the feel of classic children's literature, in part because of the spot illustrations. Why did you want to illustrate this work? Why this particular style of illustration?
I wanted it to feel like a Victorian classic children's book, and used a combination of pen and ink, graphite and a little bit of gouache and watercolor to achieve that effect. And I really wanted to illustrate my own book. Partly because much of my writing starts with a drawing anyway. I'm a very visual writer. Before I began writing, I was drawing, painting and making books by hand--making my own paper, creating etchings for the pages and binding my own books. Even in the writing process, I write by hand first, and make little sketches along the way.
I don't think of myself as an illustrator, and I realized in this process how much I still have to learn! I was a gallery artist for many years, and pooh-poohed illustration to others--but I secretly hoarded picture books and kept them piled up by my bed. Illustrating this book was one of the hardest things I've ever done, and I can't say I'm satisfied with all my pictures. I'm really happy with Arthur and Trinket, but I had to work so quickly, and the book was so long, that I felt I didn't have enough time to really make all the characters just right. But I think that the overall feel of the book works well. And the beautiful design by Chris Paul at Candlewick helps a lot! Not to mention Iacopo Bruno's cover--it's stunning!
The society in which Arthur lives seems almost like a caste system. Did you set out to explore themes of prejudice and bigotry in this novel?
I think it was something that just happened organically. I realized when I finished my first draft that The Wonderling is possibly more autobiographical than my memoir (The Memory Palace). I was dreadfully shy like Arthur and was bullied a bit when I was little. I also grew up on welfare in a working-class neighborhood on the west side of Cleveland, Ohio. We lived for a time in a subsidized apartment filled with poor families who had migrated north from coal-mining towns, then were forced to move in with my grandparents when we got evicted. So my own past was probably floating in the background but, of course, the horrible Syrian refugee crisis was getting worse and worse. Not to mention the volatile pre- and post-election insanity in the U.S. I didn't even realize how much all of that affected my book until later. Also, as I was re-reading Dickens during this time, I saw so many parallels to our current era and the Industrial Revolution, especially in books like Hard Times and Oliver Twist.
There are a lot of great adventure stories where the character starts out as a humble, fearful little guy who transforms into a great warrior. But I didn't want Arthur to be a warrior. I wanted his strength to be in this gift he has--in his imagination, his voice, his music--that divine thing that ushers forth and makes the world wondrous. I wanted him to be the force in the world that says, "Listen. Look around you. See the beauty of the world." --Siân Gaetano

Interior images: THE WONDERLING. Copyright ©2017 by Mira Bartok. Reproduced by permission of the publisher, Candlewick Press, Somerville, MA.
---
Shelf vetted, publisher supported.
Book Reviews
Fiction

Curbstone/Northwestern University Press, $18.95, paperback, 248p., 9780810135758
Two Dollar Radio, $15.99, paperback, 212p., 9781937512637
University of Alberta Press, $19.95, paperback, 192p., 9781772122978
Mystery & Thriller
Dutton, $28, hardcover, 480p., 9780525954958
Science Fiction & Fantasy
John Joseph Adams/Houghton Mifflin Harcourt, $28, hardcover, 352p., 9781328767530
Graphic Books
Drawn & Quarterly, $29.95, hardcover, 448p., 9781770462823
Biography & Memoir

Atria, $26, hardcover, 304p., 9781501129957
Harper, $27.99, hardcover, 304p., 9780062391223
Social Science
St. Martin's Press, $27.99, hardcover, 352p., 9781250064929
Religion
Viking, $25, hardcover, 240p., 9781101981023
Children's & Young Adult

Peachtree, $17.95, hardcover, 32p., ages 4-8, 9781561458561
Simon/Pulse, $17.99, hardcover, 304p., ages 12-up, 9781507200056