From the Shelf
Browsing, Chapter 2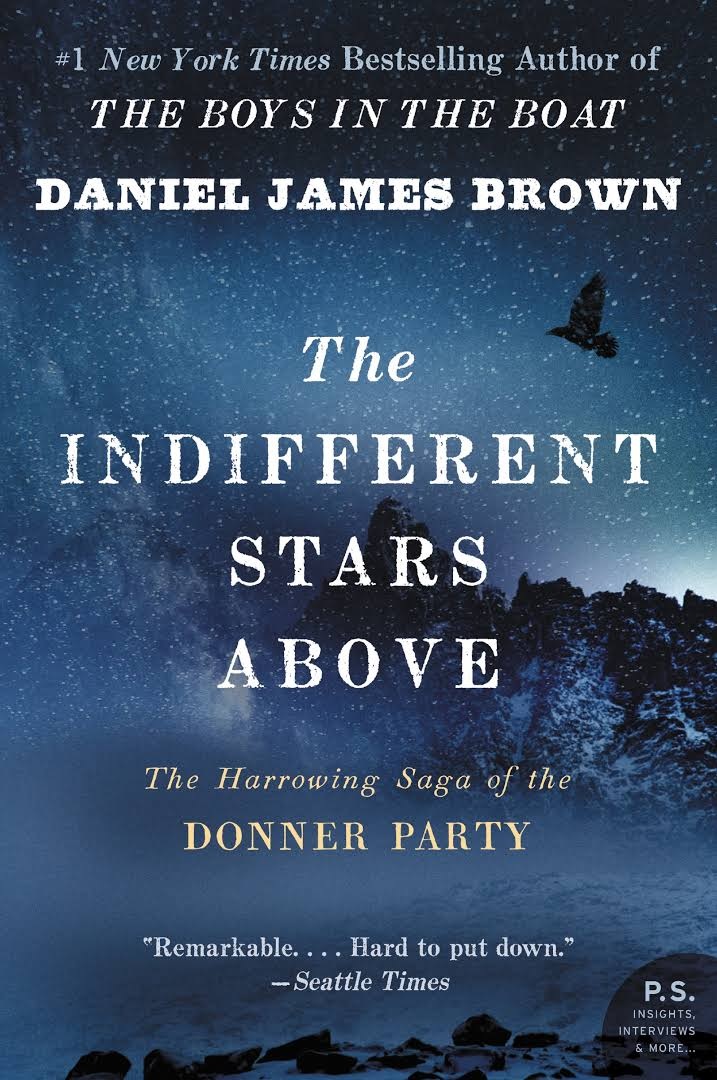 A few weeks ago, I wrote about my browsing adventures in three bookstores. I bought enough books to take me through a hard winter (or hot summer). Said winter would seem like the perfect time to read The Indifferent Stars Above: The Harrowing Saga of the Donner Party by Daniel James Brown. I knew Brown's writing from his later book, the deservedly lauded The Boys in the Boat, so was pleased to find this. Brown writes, "In many ways this book began one hot October afternoon in the fall of 2006 when I drove up the Napa Valley searching for bones." He finds them at the 1907 grave of his father's uncle, who traveled with the Donner party, and starts his engrossing story via the life of party member Sarah Graves. A different western history is Jenny Forrester's lyrical memoir, Narrow River, Wide Sky. It too begins in a cemetery, in western Colorado, as she and her brother consider where to bury their mother, "Her skin of rose cream and cold, calloused hands, her warm, soft heart, a cup of tea in a coffee place."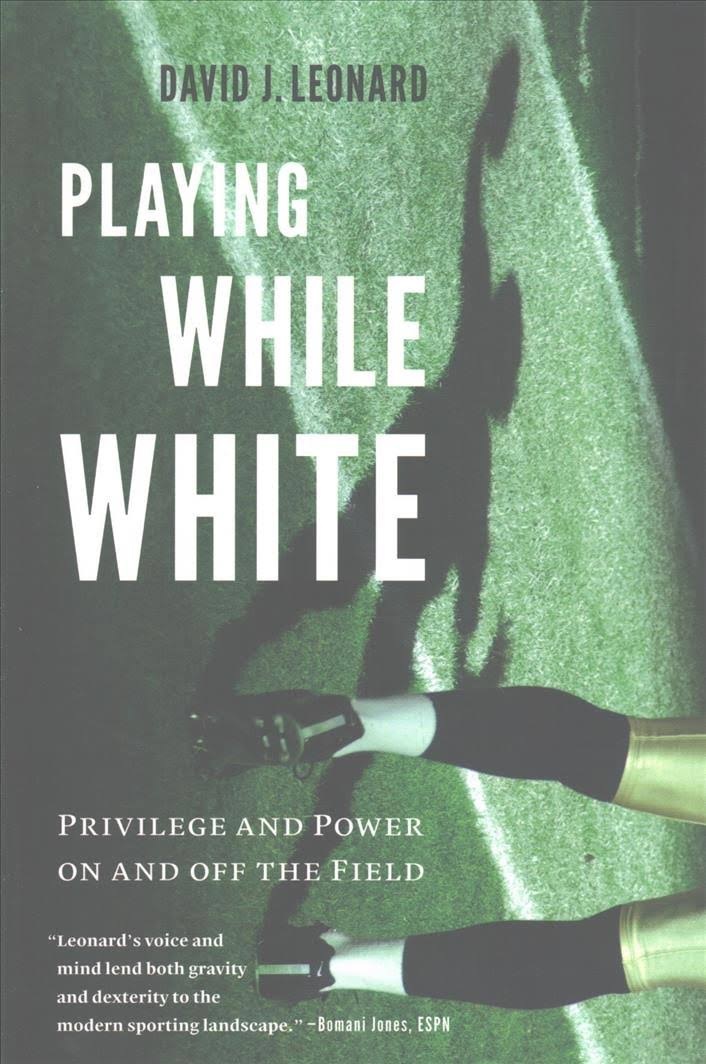 Switching gears, I found two sports books. Playing While White: Privilege and Power On and Off the Field by Dr. David J. Leonard explores the centrality of race in sports culture. His discourse on "playing the game the right way," i.e., the "white" way, is incisive and troubling.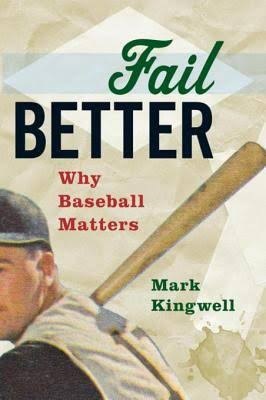 Mark Kingwell is a philosophy professor. In Fail Better: Why Baseball Matters, he brings his metaphysical sensibility to the game where "geometry becomes poetry." Baseball fans will relate: "Sometimes, the game means so much to me that I can't even watch it. It's too excruciating... the ridiculous difficulty of making anything happen." But "the constant renewal of tension out of pause, of action exploding from an apparent standstill, is an ever-recurring wonder." --Marilyn Dahl



In this Issue...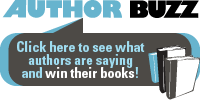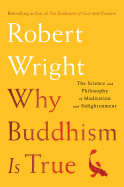 Journalist and scholar Robert Wright offers a useful introduction to the practice of meditation and mindfulness in the Buddhist tradition.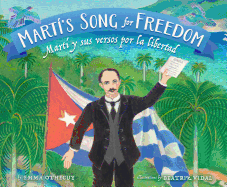 A direct and approachable introduction to the life and works of Cuban poet and freedom fighter José Martí.

The memorable narrator of Donal Ryan's third novel is a fierce, sharp-tongued woman carrying her first child and searching for redemption.
Review by Subjects:
Fiction ⋅ Mystery & Thriller ⋅ Science Fiction & Fantasy ⋅ Food & Wine ⋅ Biography & Memoir ⋅ Essays & Criticism ⋅ Psychology & Self-Help ⋅ Children's & Young Adult

From Pages Bookshop
Upcoming Events
Author Visit: The Detroit Neighborhood Guidebook by Aaron Foley
02/22/2018 - 6:00PM
Join us for a conversation with Aaron Foley, editor of The Detroit Neighborhood Guidebook, and contributors, Erin Marquis and John Rodwan, Jr. as they discuss their neighborhoods and what inspired them to write these pieces. Erin Marquis wrote "Minock Park" and John Rodwan, Jr. wrote "Biking University District." Detroiters need to get to know their neighbors better. Wait -- maybe that should be, Detroiters should get to know their neighborhoods better. It seems like everybody thinks...
OFFSITE Author Visit: Leading Tones by Leonard Slatkin
02/25/2018 - 2:00PM
Leonard Slatkin, internationally acclaimed conductor and Music Director of the Detroit Symphony Orchestra, will present a book talk and book signing of his most recent memoir, Leading Tones: Reflections on Music, Musicians, and the Music Industry. Join us as Mr. Slatkin shares his career highlights and his insights into the contemporary music industry. Leonard Slatkin has conducted virtually all of the leading orchestras in the world, including: New York Philharmonic, Chicago Symphony...
Author Visit: Dawn of Detroit by Tiya Miles
02/28/2018 - 5:00PM
Tiya Miles is the recipient of a 2011 MacArthur Foundation "genius grant" and is a professor at the University of Michigan in the departments of American culture, Afro-American and African studies, history, women's studies, and in the Native American Studies Program. She lives in Ann Arbor. Most Americans believe that slavery was a creature of the South, and that Northern states and territories provided stops on the Underground Railroad for fugitive slaves on their way to Canada. In...
Book Candy
Highbrow Beach Books
"Sun, sea, sand, text: the 10 hottest highbrow books for the beach" were unpacked by the Guardian.
---
In search of the "most memorable chlorine castles ever dreamed up by humankind," Electric Lit took a plunge into 11 of literature's great swimming pools.
---
What's the "funniest word in the English language?" Mental Floss shared the results of a new survey.
---
"The best recurring joke on Game of Thrones is about grammar," Buzzfeed noted.
---
Lit real estate: "Farm with barn that inspired Charlotte's Web hits the market at $3.7 million," the Los Angeles Times reported.
---
Bustle considered "7 things people who use bookmarks will never understand about people who dog-ear books."

Great Reads
Rediscover: The Power Broker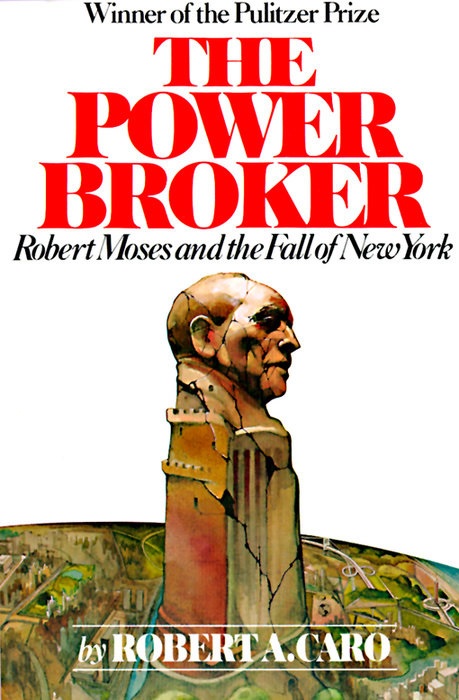 Robert Moses (1888-1981) was one of the most powerful men in 20th-century New York. He was a "master builder" of the Metropolitan Area, spearheading billions of dollars in major infrastructure projects that transformed transportation in and around the city. At the height of his power, Moses simultaneously held 12 titles, including NYC Parks Commissioner--none of which were elected positions. He wielded enormous influence over city and state elected officials, and could bypass legislative bodies for funding by issuing bonds or using the millions of dollars generated through his public authority tolls. Moses's many successful projects came at the cost of mass displacements of people and the destruction of whole neighborhoods. Public backlash, political pressure and activists like Jane Jacobs eventually undermined Moses's power.

Perhaps the biggest blow to Moses and his legacy was delivered by Robert Caro's biography The Power Broker: Robert Moses and the Fall of New York (1974). Caro's 1,336-page colossus of original research, biographical information and wider history of New York City won a Pulitzer Prize in 1975. It depicts Moses first as a young idealist, whose projects like the creation of Jones Beach and the New York State Parks system gave way to a love of power for power's sake, transforming Moses into a man who ran 13 expressways across the city with little regard for public opinion and made a concerted effort to keep black war veterans out of Stuyvesant Town. The Power Broker is a classic work of urban planning and political power. --Tobias Mutter
The Writer's Life
Natasha Pulley: Discovering Magical Realism Within History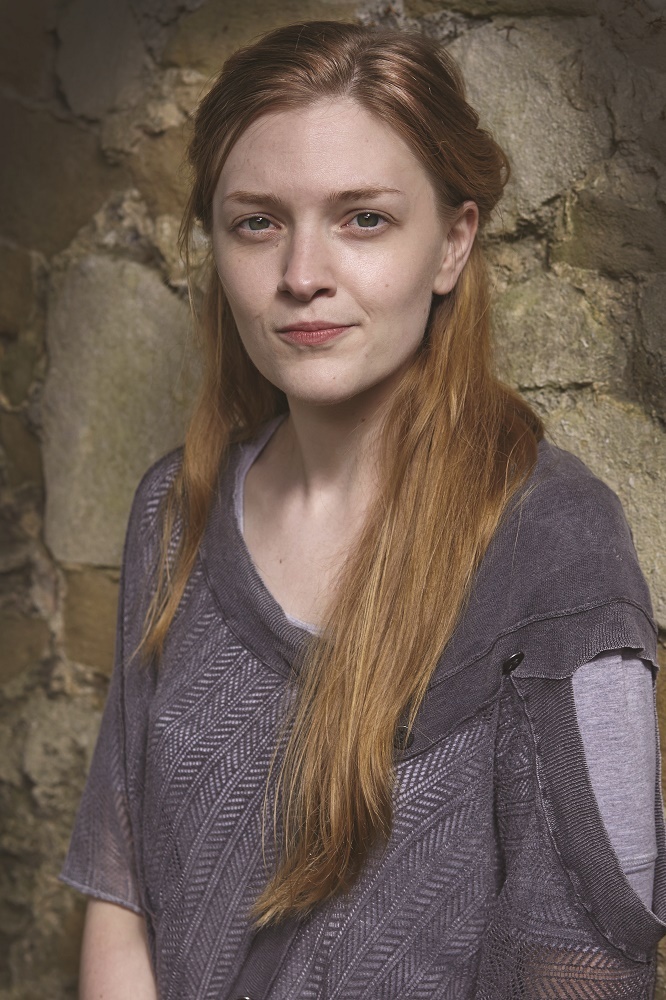 photo: Jonathan Ring
Natasha Pulley, author of The Watchmaker of Filigree Street, studied English Literature at Oxford University. After stints working at Waterstones as a bookseller, then at Cambridge University Press as a publishing assistant in the astronomy and math departments, she obtained her Creative Writing MA from the University of East Anglia. She later studied in Tokyo, where she lived on a scholarship from the Daiwa Anglo-Japanese Foundation, and she is now a visiting lecturer at City University, London. The Bedlam Stacks (reviewed below) is her second novel.

The Bedlam Stacks invites the reader into a magical, mystical world--but one that resulted from some time you spent in Peru. Did that trip provide the inspiration for the novel, or did you travel to South America with this story in mind?

By then the book was nearly finished. It was a fact-checking mission mainly; I wanted to make sure that Merrick really could have learned decent Spanish in three months, that Quechua people really do point forwards when they talk about the past and to look around and get altitude sickness and make sure I had everything down properly.

You incorporate tremendous detail into The Bedlam Stacks on a range of subjects, from botany to religion to Incan customs. What did your research entail? How long did it take?

I usually start researching once I know roughly what the story is, and then it happens in bits and pieces throughout the whole writing process. I read a lot of newspapers from 1859, lots of books and articles about the East India Company, the quinine expeditions, cinchona, Incan religion, etc. Sometimes several journal articles go into one little aspect that only appears for a few lines in the finished book. I read loads about khipu (knot-writing), for example, even though it's only in the background. For me, a lot of research is about not making a horrible error--I'm not a historian, so usually I have no idea what might have happened or not--even more than it is about finding out something completely new.

Although The Bedlam Stacks isn't written specifically for children, it has an element of wonder found in many fantasy books for younger audiences. Did you enjoy reading this genre as a child or even as an adult? Which books and authors influenced you as a writer?

I grew up on fantasy. Terry Pratchett and Robin Hobb featured in pretty healthy doses, and I read all of Brian Jacques's Redwall books when I was small. But also, I don't think everything written for adults has to be grim. Adult life has its grimy moments, but there's plenty of wonder for the over-18s too!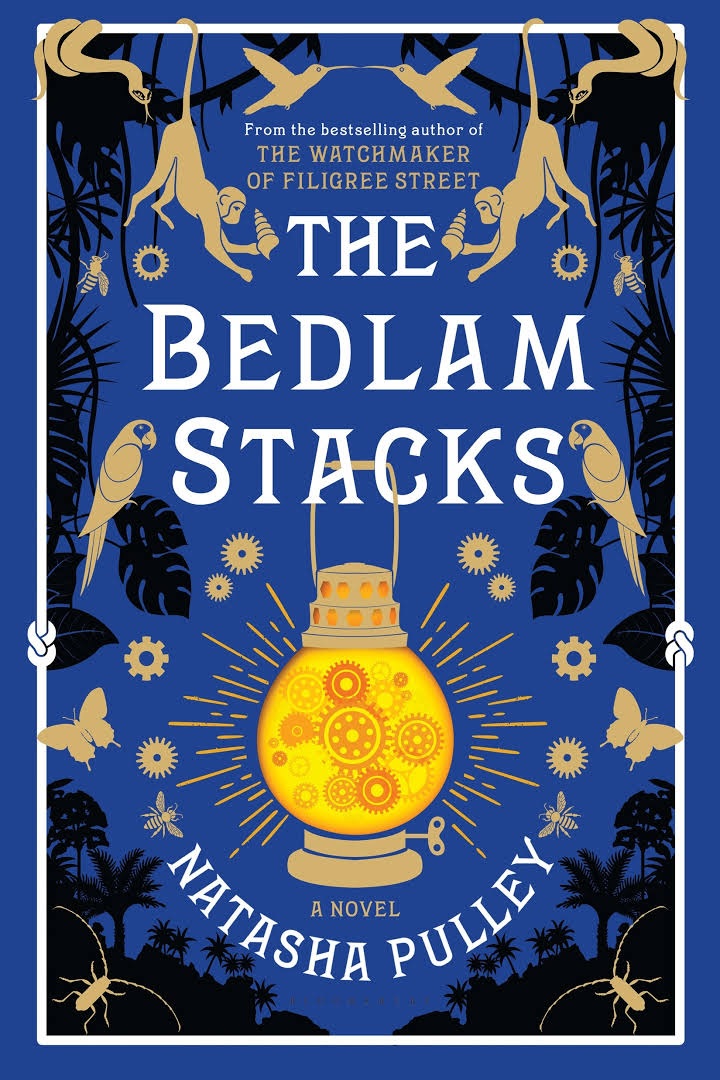 You've had an interesting career, including working in publishing and as a bookseller. What did those experiences teach you about writing and publishing that you were previously unaware of, or that most authors may not know?

Mainly that it's people who sell books, just as much as Internet campaigns or posters. If a bookseller likes a book, they'll sell more of it than a book they don't know. A surprising number of people will walk into bookshops and just ask for a recommendation, so it matters what the booksellers on the shop floor think. From a publishing perspective, it also helped to know something about how much it costs to print hardbacks, and what contracts look like. It definitely kept my expectations low to realistic, and I knew what a publisher reasonably could and couldn't do.

In a historical notes at the end of The Bedlam Stacks, you share that one of the characters, Clem, is based on a real-life person. What intrigued you about this piece of history and this individual? How did you first learn of his existence? How much of the real-life Clem is infused into the fictional one?

I used to write blurbs for reprints of Victorian scientific monographs, and his book about traveling to Peru for cinchona was one that landed on my desk a few years ago. It was really interesting, so I stole his expedition. In real life, he lived a long and productive life, and wrote on a huge variety of things, from the character of Richard III to the loss of the Franklin expedition. As in the story, though, he was endlessly interested in Quechua and Peru, and he did lead the expedition, and he did travel with his wife, Minna.

Is your protagonist, Merrick, inspired by an actual person?

Merrick is completely fictional, and his friendship with Clem in the story doesn't have anything to do with real life.

One fun detail for your fans is that The Bedlam Stacks includes a cameo appearance by a character from your first novel, The Watchmaker of Filigree Street. How early in the story did you know that this character would be a part of this novel?

Always, because the first draft of Bedlam was written at the same time as Watchmaker. The plan was to make it more or less standalone, but link the two. I was a bit worried, because for people who haven't read the first book, the whole plot of Bedlam is moved by an arbitrarily introduced clairvoyant child, but I'm hoping that it's a nice Easter egg for people who have!

Toward the end there's what seems like a hint of a sequel. Do you anticipate another book connected to The Bedlam Stacks? What can your readers expect from you next?

Not at the moment. The next book, Pepperharrow, is much more closely linked to The Watchmaker of Filigree Street, as those characters are off to Japan. The fourth book will be a complete standalone, about a playhouse in 1603. --Melissa Firman, writer, editor and blogger at melissafirman.com
Book Reviews
Fiction

Penguin Books, $16, paperback, 192p., 9780143131045
Putnam, $26, hardcover, 432p., 9780399575068
Mystery & Thriller
Crooked Lane Books, $26.99, hardcover, 304p., 9781683312253
Science Fiction & Fantasy
Bloomsbury, $26, hardcover, 352p., 9781620409671
Tor, $25.99, hardcover, 288p., 9780765379207
Knopf, $24.95, hardcover, 400p., 9780375413964
Food & Wine
Riverhead, $28, hardcover, 288p., 9781594634307
Biography & Memoir
St. Martin's Press, $26.99, hardcover, 368p., 9781250084002
Essays & Criticism
Bloomsbury, $23, paperback, 352p., 9781632868848
Psychology & Self-Help

Simon & Schuster, $27, hardcover, 336p., 9781439195451
Children's & Young Adult

Children's Book Press/Lee & Low, $17.95, hardcover, 32p., ages 7-12, 9780892393756
Blink, $17.99, hardcover, 464p., ages 14-up, 9780310761839
--- SPECIAL ADVERTORIAL OFFERINGS ---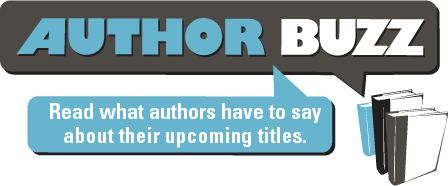 Dear Reader,

New job. New life. There's no way Raven's going to make the same mistakes she made before.

You can see right where this is going, can't you?

Raven's bound to repeat history, but this time there's more than a job at stake. This time, she could lose the love of her life.

I've wanted to write Raven's story ever since she got caught up in the events of King of Code. I'm so happy I could give her the ending she deserved. I hope you enjoy this sweet and sexy office romance.

Please write to 1001DarkNights@gmail.com to win one of five copies

CD Reiss
www.1001darknights.com/c-d-reiss-prince-roman


Buy it on Kobo: www.kobo.com/us/en/ebook/prince-roman-5

Publisher: Evil Eye Concepts, Inc.

Pub Date:
November 7, 2017

ISBN:
9781945920561

List Price: $2.99