From the Shelf
Revisiting A Wrinkle in Time
In the months leading up to the release of the A Wrinkle in Time movie, we've asked authors of middle grade and young adult titles to revisit one of the first four books in Madeleine L'Engle's Time Quintet. For March, Nic Stone (Dear Martin), looks at A Wrinkle in Time.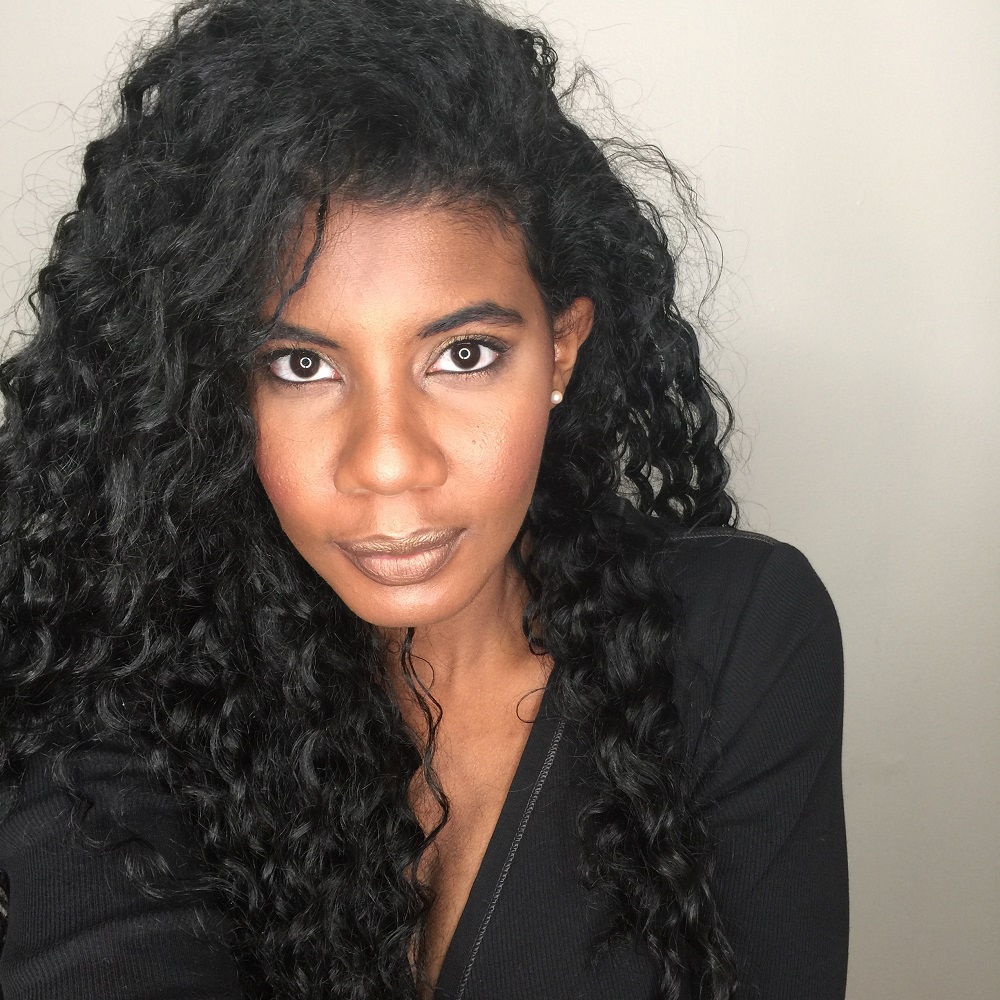 photo: Nigel Livingstone
My first time reading A Wrinkle in Time, I... didn't get it. It was fifth grade, maybe sixth, and all I really knew was that this girl Meg Murray was trying to get her dad back and there was a bunch of stuff in the book that felt... funny.

I liked Meg though.

I liked her fire and her fury and her fierce determination.

She reminded me of me (even though that whole Aunt Beast encounter was mad strange and all I understood about a tesseract was that the aftereffects didn't seem real fun).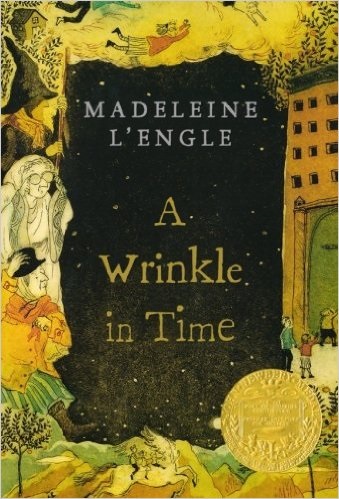 Then, after the film was announced, I read A Wrinkle in Time aloud to my four-year-old. As I reread, many of my original sentiments were reaffirmed: the creatures on Ixchel are strange (though I now appreciate Aunt Beast's care for Meg) and I'm still totally fine with never experiencing fifth dimension travel. Ever.

But.

There's still Meg.

Meg, who understands very little about the things happening around her and who is subjected to negative forces on almost every planet, Earth included. Meg, who, despite that lack of understanding and those negative forces, keeps fighting, her heart and mind fixed on what she believes in.

To me, that's really the point of A Wrinkle in Time. As an adult, I find myself constantly faced with things I don't understand: evils like racism, sexism, homophobia, fear of the other. Black Thing(s). ITs in various iterations.

But hope is out there waiting to be found. Joy. Love. Peace. Friendship.

I believe they're there. And--okay, fine: even if I have to travel through the fifth dimension to find them (ugh!), I will.

It's certainly what Meg would do. --Nic Stone

In this Issue...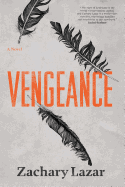 A journalist becomes wrapped up in the life of an inmate at Angola Penitentiary, finding parallels with his father's murder and questions about the realities of justice.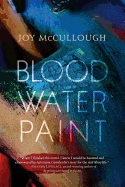 Seventeen-year-old Artemisia Gentileschi struggles to make her way as a woman and a painter in a time where women are seen as little more than property.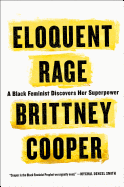 Brittney Cooper's essay collection Eloquent Rage unleashes her passionate fury and urges readers to work for a better, more just world.
Review by Subjects:
Fiction ⋅ Mystery & Thriller ⋅ Science Fiction & Fantasy ⋅ Social Science ⋅ Psychology & Self-Help ⋅ Nature & Environment ⋅ Children's & Young Adult

From Pages Bookshop
Upcoming Events
Author Visit: Little Fish by Casey Plett
06/26/2018 - 6:00PM
Please join us in welcoming author Casey Plett for an evening of reading and conversation around her new book, Little Fish, a novel. Little Fish is the stunning debut novel by the Casey who won the Lambda Literary Award-winning story collection A Safe Girl to Love. It's the dead of winter in Winnipeg and Wendy Reimer, a thirty-year-old trans woman, feels like her life is frozen in place. When her Oma passes away Wendy receives an unexpected phone call from a distant...
Author Visit: The Keto Diet: The Complete Guide to a High-Fat Diet by Leanne Vogel
06/28/2018 - 6:00PM
Please join us in welcoming author Leanne Vogel, the voice behind the highly acclaimed website Healthful Pursuit. Leanne brings an entirely new approach to achieving health, healing, weight loss, and happiness through a keto-adapted lifestyle with The Keto Diet: The Complete Guide to a High-Fat Diet. For too long we've blamed dietary fat for weight gain and health problems. The truth is, a diet that's high in natural, healthy fats can actually help your...
Author Visit: Stay Hidden by Paul Doiron
07/06/2018 - 6:00PM
Do you love a good mystery? Are you craving a good crime novel to take with you on your upcoming vacation? We've got the perfect series for you! Come and meet acclaimed mystery author Paul Doiron to learn more about the Mike Bowditch Mysteries. Doiron will be in our store to talk about his latest mystery Stay Hidden, take questions and sign books. Highly acclaimed by critics, this mystery series is atmospheric, evocative and has beautiful prose. Based in Maine, each...
Writing Workshop: Power of Place a Prose Writing Workshop with Brooks Rexroat
07/07/2018 - 4:00PM
Please join us in welcoming Brooks Rexroat author of Thrift Store Coats who will be putting on a writing workshop, The Power of Place, on July 7th at 4 pm at The Tuxedo Project. In addition to the workshop, Brooks Rexroat will be doing a short Q&A about his latest book and signing. More about the Writing Workshop: A strong character and a plot with great motion are staples of prose writing, but another transformative composition tool sometimes slips under...
Author Visit: Folktales and Legends of the Middle West by Edward McClelland
07/09/2018 - 6:00PM
Please join us in welcoming Edward McClelland author of the beloved book How to Speak Midwestern for his latest book, Folktales and Legends of the Middle West to Pages for a night of Michigan themed folktales. He will be joined by local author Lori Tucker-Sullivan. America's first superheroes lived in the Midwest, and many of them came from right here in Michigan! McClelland will be regaling us with tales of about the character who inspired Longfellow's Hiawatha,...
Author Visit: The Bone and Sinew of the Land by Anna-Lisa Cox
07/10/2018 - 6:00PM
We are thrilled to have award-winning historian Anna-Lisa Cox visit our store to discuss her latest book, The Bone and Sinew of the Land: America's Forgotten Black Pioneers and the Struggle for Equality. She chronicles a long-buried history of the nation's first equal rights movement. The American Frontier is one of our most cherished and enduring national images. We think of the early pioneers who settled the wilderness as courageous, independent – and white. This version of history is...
Author Visit: The Poisoned City by Anna Clark
07/12/2018 - 6:00PM
We are proud of our friend and fellow-Detroiter, Anna Clark's newest book The Poisoned City: Flint's Water and the American Urban Tragedy and can't wait to have her in our store! Please join us for what will no doubt be an incredible and important discussion surrounding her latest book and the Flint Water Crisis. This event will also feature a performance by Flint poet and author, Jonah Mixon-Webster. When the people of Flint, Michigan, turned on their faucets in April...
Author Visit: Any Man by Amber Tamblyn
07/15/2018 - 2:00PM
We are thrilled to announce that we will be opening the store for a few hours on a Sunday to welcome award-winning poet, writer, and actress, Amber Tamblyn for a book reading and signing* of her debut novel, Any Man*. After writing a widely shared and lauded opinion piece for The New York Times, "I'm Done with Not Being Believed," Amber Tamblyn has emerged as one of the most important voices of our time, writing about sexual assault and abuses of power. Now, the Emmy- and Golden...
Author Visit: The Social Climber's Handbook by Nimrod Kamer at Bamboo Detroit
07/23/2018 - 6:00PM
We are excited to host journalist and author Nimrod Kamer offsite at Bamboo Detroit where he will be in conversation with John Waters to discuss his recent book, The Social Climber's Handbook: A Shameless Guide. Some people are obsessively invested in climbing the social ladder. Author Nimrod Kamer (satirist, comedy writer, and journalist) undermines this from within by inserting himself in political and celebrity events. Through the lens of humor...
Book Candy
Treasures Found in Old Books
Atlas Obscura shared "the best things found between the pages of old books."
---
Brad Parks, author most recently of Closer Than You Know, "has spent the last decade writing his novels at local Hardee's fast food restaurants," and now the chain is presenting him with a commemorative Lifetime Achievement Award plaque, the Staunton News Leader reported.
---
The Pillow Book by Sei Shonagon "was written in the 11th century, but it's basically a modern day blog," Bustle suggested.
---
Scottish cartoonist and illustrator Tom Gauld considered "the archaeology of the book tower" for the Guardian.
---
Bookshelf featured Ernesto Maria Giuffré's Libro verticale bookcase.

Great Reads
Rediscover: Cynthia Heimel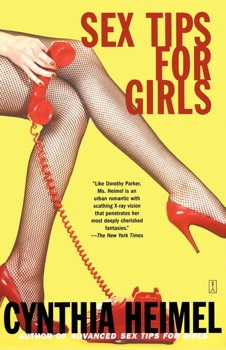 Feminist humor columnist, playwright, television writer and author Cynthia Heimel died on February 25 at age 70. She began her writing career in the late '60s at Distant Drummer, a counterculture magazine in Philadelphia, before moving to the SoHo Weekly News, New York magazine, then the New York Daily News. She published her first book in 1983, Sex Tips for Girls, which mixed satirical takes on popular women's magazines like Cosmopolitan with actual feminist sex advice. Heimel later had columns in the Village Voice, Vogue and Playboy, of all places, the first one about women by a woman (it ran until 2000). She wrote A Girl's Guide to Chaos, a play that later became a book, in 1986. Heimel eventually moved to Los Angeles to write for the TV series Kate & Allie and Dear John.

Douglas Adams once described Cynthia Heimel's work as "like P.G. Wodehouse if he wrote about sex." She collected more of her simultaneously lighthearted and enlightening columns in If You Can't Live Without Me, Why Aren't You Dead Yet? (1991), Get Your Tongue Out of My Mouth, I'm Kissing You Goodbye! (1993) and If You Leave Me, Can I Come Too? (1995). Twenty years after Sex Tips for Girls, Heimel wrote a sequel, Advanced Sex Tips for Girls: This Time It's Personal. The original Sex Tips for Girls has never gone out of print. It is available in paperback from Touchstone ($14.99, 9780671477257). --Tobias Mutter
The Writer's Life
Luis Alberto Urrea: An Epic American Dream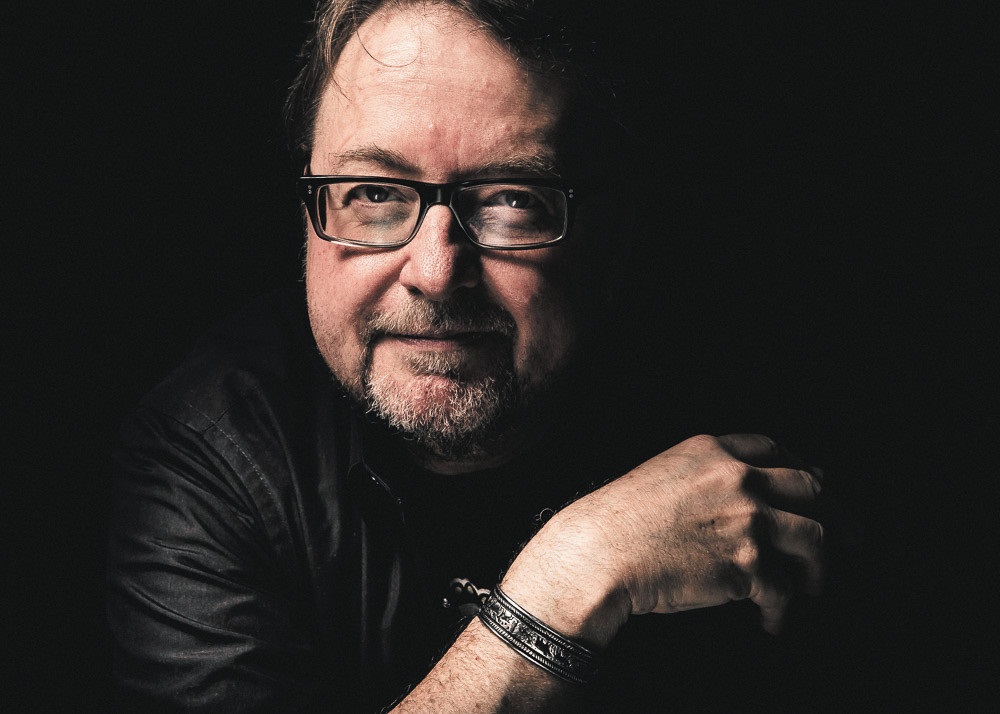 photo: Joe Mazza Brave-Lux
Born in Tijuana, Mexico, and now living near Chicago, Luis Alberto Urrea is a Mexican-American author whose novels include The Hummingbird's Daughter, Into the Beautiful North and Queen of America. His nonfiction The Devil's Highway was a finalist for the Pulitzer Prize. His latest novel, The House of Broken Angels (Little, Brown, $27; reviewed below), focuses on a modern Mexican-American family in San Diego.

You have written some extraordinary books, both fiction and nonfiction, about the Mexican-American experience, but The House of Broken Angels seems to be your most personal work in capturing multicultural family life in modern America.

You are dead-on. Sometimes you feel like you're writing with your own blood and sometimes, as Jim Harrison told me, God hands you your novel. The way in which my big brother died two years ago was very much reflected in the process of mortality in The House of Broken Angels. What struck me at the time was how much a celebration of one man's life it was. How a single working-class dad changed the world in his own small way. And, of course, that "small way" was in every way epic. So the novel is a hymn to our daily lives, how sacred they truly are. Finally, the tone of the recent presidential election made me know I had to speak up for the de La Cruz family.

The interplay between "Big Angel" de La Cruz and his half-brother "Little Angel" is so funny and heartwarming. Little Angel is half-gringo, and this lends itself to an examination of white culture versus Latinx culture. Is this tension between the two cultures something you experience in your own life, and, if so, how do you navigate it as a writer?

Of course, I experience this. It's the gift that keeps on giving. I'm not looking so much at an examination of white culture versus Latinx culture as an examination of American culture. In the age of the president fantasizing about "bad hombres" and hordes of Mexican rapists, I am examining what it means to be an American. With a Latinx last name, things turn political on you whether you want them to or not. It has all made me very aware of the human border that divides every kind of people, sometimes from each other. The great Rudolfo Anaya once told me that if I could make my Tijuana grandmother the grandmother of a reader in Iowa, that I would have committed the most profound political and theological act through my art. I took it to heart and have never stopped trying to foist my abuelita on readers.

You touch on generational differences in your novel, differences between foreign-born immigrants trying to assimilate and first-generation offspring of immigrants trying to create their own identities. But there's also a sense of reconciliation at the end.

I believe every family has its own code, has its own negotiation with this identity issue. Some want to preserve the homeland in the heart at all costs. Some need to negotiate the tides of change and embarrassment and even shame. I don't believe there is a blanket answer. It's profoundly personal. My own father was terrified that I would lose my Mexican-ness. My North American mother was terrified that I would lose my American-ness. Why do I write about the border? Because it is right here, inside each one of us. I could not prescribe an answer to any family, except what I am ultimately preaching in my book. As Big Angel tells his daughter: "All we do, mija, is love. Love is the answer. Nothing stops it. Not borders. Not death."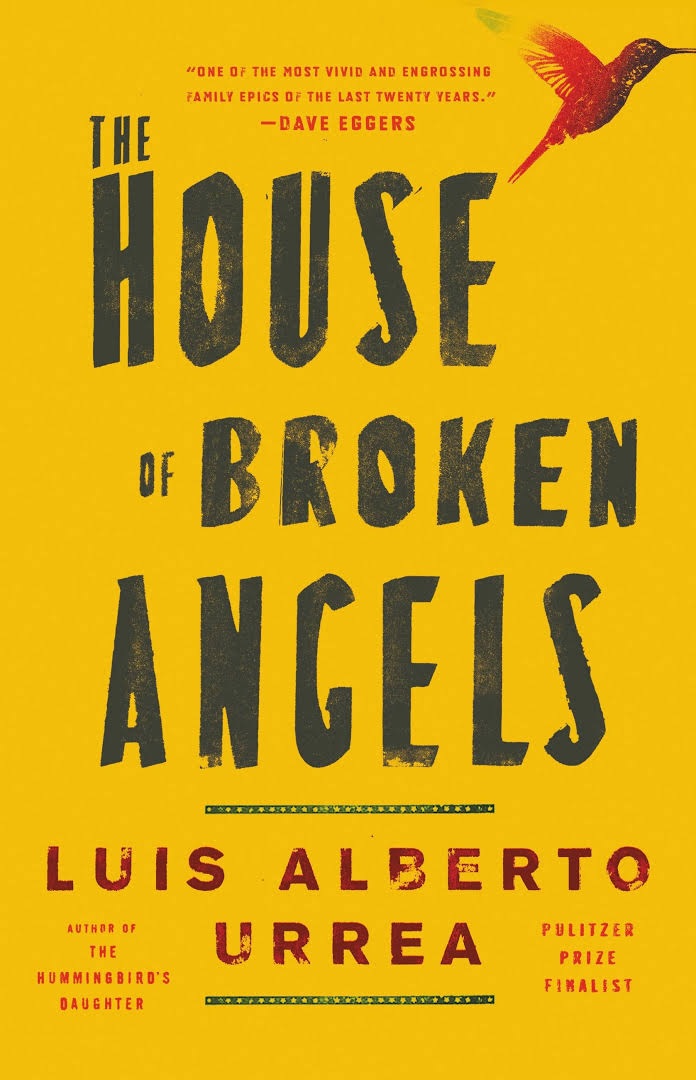 As Big Angel's health declines, his daughter Minnie takes over many important roles in the family that the sons seem incapable of handling. Is this just her character and strong-mindedness or is there a more deliberate feminist angle at play? Perhaps a subtle critique of the machismo of the past?

There is always a tweaking of machismo in my books. See The Hummingbird's Daughter or Into the Beautiful North. Strong women raised me, often in the absence of the men. So I do see a very strong matriarchal thread. It takes the "Americanized" Little Angel to make the case to his brother about the new matriarch in the family who can take his place.

The House of Broken Angels arrives in contentious political times. Your novel humanizes not only Mexican-Americans already in the country but the act of immigration and the challenges of transnational life. What do you think Americans need to know about Latin America and immigration that they're just not getting?

That question encapsulates my entire writing career. Not only my work, but my life. My readers know that I have been railing against dehumanization of any kind in every book. It's very easy to look up statistics about what your food would cost if the farmworker wasn't picking it. It's very easy to look up the actual immigration laws and make up your own mind. The American people need to be reminded that the marginalization of the other is the crime. It's a pernicious and dangerous crime. I believe in grace. But I also believe a little touch of honesty might help save the world.

In The House of Broken Angels, Big Angel is coming to terms with his own death, yet there is such magic and beauty and romance surrounding the event. Do you feel you belong to the tradition of magical realism in Latin American literature? How does your writing style reflect your worldview?

I love this question! I think all my writing reflects my worldview, yes. As far as magical realism goes, I'm not sure what to say about that. I do not consider myself a magical realist. And García Márquez himself said he essentially stole William Faulkner's vibe. I can tell you that being raised with a few million Mexican relatives means that one witnesses things and hears stories that might not be in the usual curriculum. Everybody believes in ghosts, miracles, apparitions, hauntings. I was told my aunt could fly. Nobody questioned it. And I don't think that this is limited to being Mexican. I am sure any Irish reader knows exactly what I am talking about. Chinese readers know exactly what I am talking about. The world is alive with a kind of magic if we only had the eyes to see. Sometimes the wonders are quite subtle, perhaps a kiss on a dying brother's forehead. But if we are paying attention, those small kisses are absolutely vast and heartbreaking. --Scott Neuffer
Book Reviews
Fiction
Little, Brown, $27, hardcover, 336p., 9780316154888
Random House, $27, hardcover, 240p., 9780812995664
Berkley, $26, hardcover, 352p., 9780399585050
Mystery & Thriller

Catapult, $16.95, paperback, 272p., 9781936787777
Crooked Lane, $26.99, hardcover, 288p., 9781683314905
Science Fiction & Fantasy
Bloomsbury, $26, hardcover, 304p., 9781632869722
Social Science

St. Martin's Press, $25.99, hardcover, 288p., 9781250112576
St. Martin's Press, $25.99, hardcover, 304p., 9781250078810
Psychology & Self-Help
Viking, $35, hardcover, 576p., 9780525427575
Nature & Environment
Bellevue Literary Press, $17.99, paperback, 224p., 9781942658344
Children's & Young Adult

Dutton, $17.99, hardcover, 304p., ages 14-up, 9780735232112
Albert Whitman, $16.99, hardcover, 32p., ages 3-5, 9780807549827
Scholastic Press, $17.99, hardcover, 224p., ages 9-13, 9781338129304
--- SPECIAL ADVERTORIAL OFFERINGS ---

Everything I Know About You


by Barbara Dee


Dear Reader,

Like my award-winning 2017 middle grade novels, STAR-CROSSED and HALFWAY NORMAL, my newest, EVERYTHING I KNOW ABOUT YOU, treats a serious topic--tween eating disorders--in an entertaining, kid-friendly way. During the seventh grade trip to Washington, math nerd Tally suspects roommate Ava has an eating disorder. Is Ava's secret hers to keep?

Elly Swartz (Smart Cookie) calls EVERYTHING, "A beautiful and meaningful book that will be loved by many and needed in school libraries."

"A poignant and hilarious slice of middle-grade life." -- Kirkus

Happy reading!

Email barbara@barbaradeebooks.com to enter to win a copy.

Barbara Dee






PUBLISHER:
Aladdin/S&S

PUB DATE:
June 19, 2018

ISBN:
9781534405073

TYPE OF BOOK:
Middle Grade

PRICE:
$17.99
Summer Supper


by Rubin Pfeffer


Dear Reader,

SUMMER SUPPER sees stars! "Vivid colors, a multiracial cast, and seamless alliteration make this book a wonderful read."—*Kirkus. "…this farm-to-table picture book is a lively classroom read-aloud choice."—*Booklist.

I'm fascinated by the way picture books magically merge story, information, illustration, and design into a reading experience. SUMMER SUPPER was an idea planted by rolling an alliteration in my head of "sun, soil, seed" and letting that grow into the full story of a joyful group whose hard work and tender care yield bountiful meals and reasons to be to be thankful. " a vibrant celebration of gardening, nature's bounty, family, cooperation—and the letter S." I hope readers will eat this up and agree that it's "a simple, satisfying—and ultimately sweet—offering." —Publishers Weekly.

Rubin Pfeffer






PUBLISHER:
Random House

PUB DATE:
May 8, 2018

ISBN:
9781524714642

TYPE OF BOOK:
Picture Book

PRICE:
$17.99