From the Shelf
New Menus for the New Year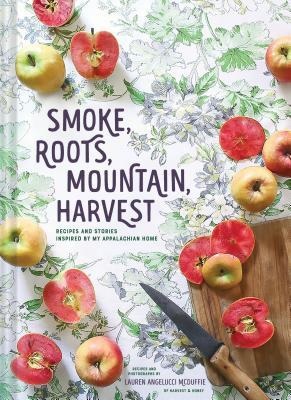 In Smoke, Roots, Mountain, Harvest: Recipes and Stories Inspired by My Appalachian Home (Chronicle, $29.95), Lauren McDuffie--the blogger behind Harvest & Honey--writes: "My favorite cookbooks, smudged and smeared with much use, rarely leave my kitchen counter." Clear some space and get ready to smudge and smear, for any of the following will surely suggest new go-tos for menus in the new year.
McDuffie's cookbook is a gorgeous ode to her Appalachian roots. In winter, warm your mornings with her Black Grape & Jalapeño Skillet Corn Bread or a pile of Cathead Biscuits; warm your evenings with indulgent Miso-Bacon Moonshine Mussels. Cap off dinner with refreshing Limelight Fruit Salad, studded with pomegranate and fresh mint.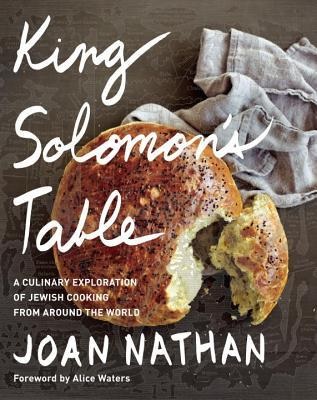 In the stunning King Solomon's Table: A Culinary Exploration of Jewish Cooking from Around the World (Knopf, $35), veteran cookbook author Joan Nathan's recipes span continents and centuries, with fascinating historical and cultural context woven throughout. Dazzle friends with the spectacular T'Beet, Baghdadi Sabbath Overnight Spiced Chicken with Rice and Coconut Chutney. For dessert: Arkansas Schnecken, sticky buns redolent of caramel and pecans.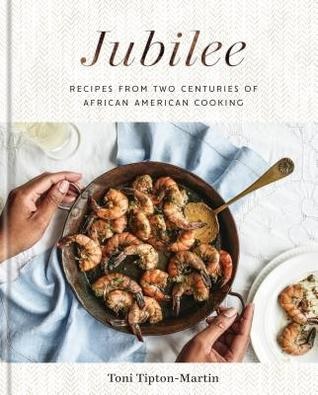 Culinary journalist and community activist Toni Tipton-Martin offers a similarly compelling and beautiful blend of education and instruction in Jubilee: Recipes from Two Centuries of African American Cooking (Clarkson Potter, $35). Delight diners with Sweet Potato Biscuits and Curried Meat Pies, then serve up citrus-kissed Pork Chops in Caper-Lemon Sauce followed by Gingerbread with Lemon Sauce.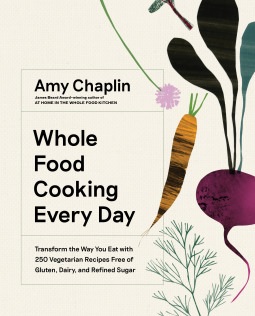 For the health-conscious equally conscious of taste, see Amy Chaplin's Whole Food Cooking Every Day: Transform the Way You Eat with 250 Vegetarian Recipes Free of Gluten, Dairy, and Refined Sugar (Artisan, $40). Chaplin offers eye-popping, endlessly riffable dishes, like chia bowls, soups and veggie preparations--especially welcome amidst a winter of biscuits, sticky buns or gingerbread--all delicious, to boot.
--Katie Weed, freelance writer and reviewer

In this Issue...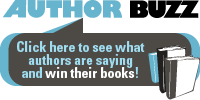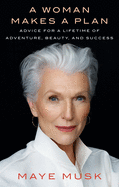 The model and nutritionist (and, yes, Elon Musk's mother) shares personal experiences and levelheaded advice on dealing with life's curveballs.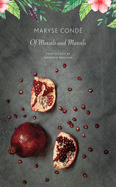 Travel and food writing come together as an enchanting blend of flavors to be explored in this evocative culinary memoir from Maryse Condé.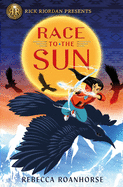 Seventh-grader Nizhoni discovers the truth of her ancestry as she attempts to save her father from monsters in Rebecca Roanhorse's middle-grade debut.
Review by Subjects:
Fiction ⋅ Mystery & Thriller ⋅ Biography & Memoir ⋅ History ⋅ Psychology & Self-Help ⋅ Poetry ⋅ Children's & Young Adult

From Pages Bookshop
Upcoming Events
August GR Virtually Reads: Orphan Train
08/11/2020 - 6:00PM
This month we are reading "Orphan Train" by novelist Christina Baker. Whether you have just started the book or finished it months ago, all are welcome to come and join our book club, we would love to have you! This book club is a virtual book club. You can join it here or copying the link into your browser: https://meet.google.com/qts-qdtc-ewz This book club is free and open to the public. Purchase your copy at Pages and get 15% off. This book club meets the first Tuesday of every...
Pages Bookshop & WDET Present: John Moe
08/13/2020 - 6:30PM
Pages Bookshop and WDET are excited to present a live conversation with author and radio broadcast host John Moe to discuss his new book "The Hilarious World of Depression." John will be joined in conversation by the host of WDET's CultureShift, Amanda LeClaire. All ticket sales from this event will go towards WDET's fundraiser to raise 2 million dollars before September 30th. To learn more about their fundraiser please visit WDET's website. Tickets are available at different amounts in...
Pages Bookshop Virtually Presents Nandi Comer
08/18/2020 - 6:30PM
Looking for something to help you get through this long, hot summer? We have just the thing! Join us for an evening of poetry with Detroit writer and poet, Nandi Comer. Nandi's latest book of poetry, Tapping Out came out this past May and since we couldn't celebrate with her at Pages, we've decided to take the celebratory reading to a virtual realm. You can register for this event here. You can buy Nandi's book of poetry here. About Taping Out The relentless motions...
Pages Bookshop Virtually Presents: francine j. harris & Raven Leilani
08/25/2020 - 6:30PM
We are beyond excited to virtually host poet francine j harris and debut novelist, Raven Leilani for their newest books "Here is the Sweet Hand and "Luster." Both francine and Raven's books come out on August 4, 2020! We cannot wait to hear what these incredible writers have to say to each other and learn more about their books and what it's like to have them come out now. This conversation with be hosted on Crowdcast. You can register for the event here. You can...
Book Candy
National Thesaurus Day
Mental Floss offered "10 fascinating facts about the thesaurus for National Thesaurus Day," which was January 18, and the New York Public Library challenged: "Can you ace our synonym quiz?"
---
Bestselling author Lee Child is retiring and his brother, Andrew Grant, will be continuing the Jack Reacher series, the Guardian reported.
---
Jora Vision will design a new Russian theme park inspired by the literary poems and fairy tales of Alexander Pushkin, according to CLAD News.

---

Alastair Johnston is donating his 30,000-volume collection of golf books to the Royal and Ancient Golf Club of St Andrews in Scotland, Golfworld reported.
---
"Famous candies from literature" were sampled by Quirk Books.

American Dirt
by Jeanine Cummins
Lydia Quixano Perez is jolted from her comfortable middle-class existence in Acapulco when she becomes the target of a drug cartel boss's wrath. His reach is far and his influence is wide. Mexico is no longer safe for Lydia. She's left with no choice but to flee for her life and that of her eight-year-old son, Luca. So they head for the United States and the hope of refuge. Jeanine Cummins (A Rip in Heaven; The Crooked Branch) tells the harrowing story of their journey with chilling detail and a pace as urgent as her characters' predicament. American Dirt is a novel chronicling the determination of those seeking a chance at life in a world doing everything it can to ravage them.
Before their lives are turned upside down, Lydia enjoys her days running a bookshop in Acapulco. They become even better when a new customer shows interest in some of her favorite books. Their conversation at the check-out counter turns into an invitation for her patron, Javier, to return so they can discuss books. One visit turns into two, and soon into weekly visits and a budding friendship.
Until Lydia learns the identity of her fellow booklover: he is the jefe of Los Jardineros, a Mexican drug cartel.
Lydia's husband, Sebastián, is a journalist. As the people of Acapulco grow numb to the violence consuming their city, he works tirelessly to report it, attempting to keep the atrocities from becoming normalized. He and Lydia take precautions when he publishes stories, but the cartel doesn't show much interest in Sebastián or his work. However, an exposé on Javier changes all that and forces Lydia out of the only life she's ever known.
Cummins puts her readers up close and personal as Lydia and Luca navigate life as refugees. Her attention to the minutiae renders a feeling of authenticity as well as terror. Where will they sleep, and will they stay safe when they do; how can they access money without drawing attention to themselves; and who can they trust in their efforts to stay alive--these are all problems they must face. Mother and son, accustomed to the comforts and amenities middle-class life affords them, must come to grips with who they are now: "When the idea first occurred to her as she squatted in the shade of the oficina del registro civil, it occurred as camouflage: they could disguise themselves as migrants. But now that she's sitting in this quiet library with her son and their stuffed backpacks, like a thunderclap, Lydia understands that it's not a disguise at all. She and Luca are actual migrants... that simple fact, among all the other severe new realities of her life, knocks the breath clean out of her lungs."
Especially daunting are Cummins's scenes involving la Bestia, the train Lydia and Luca must jump in order to make their way north. There are many dangers associated with the train, but the first is simply getting on it. One false move and the journey is over permanently. Two young Honduran sisters teach Lydia and Luca the art of boarding la Bestia and become their traveling companions. Soledad and Rebeca are running from their own monsters and, as young Luca learns bits and pieces of their story, "he starts to understand that this is the one thing all migrants have in common, this is the solidarity which exists among them, though they all come from different places and different circumstances, some urban, some rural, some middle-class, some poor, some well-educated, some illiterate, Salvadoran, Honduran, Guatemalan, Mexican, Indian, each of them carries some story of suffering with them on top of that train and into el norte beyond."
Violence, kidnapping, theft, Cummins paints all of the horrors of the migrant's ordeal with such realism readers can't help but feel a dreadful sense of anxiety. When the travelers are cornered by corrupt police officers, a curtain of darkness envelops the story: "There are at least four policía standing in the back of each truck, plus more inside, and they're all kitted out like they're going to war.... They wear boots and kneepads and helmets and giant, studded Kevlar vests and gloves and dark black visors so you can't see their eyes, and their faces are entirely covered by black balaclavas. Each one of them has weapons strapped all over his body and... Luca can't even begin to imagine what they'd need all that weaponry for, just to catch a few migrants...." Contrasting the diabolical image of the police, Cummins infuses her protagonists with humanity--a mother's will to protect her son, a bond between sisters, the pain of shattered innocence--forcing her audience to see the individuals and their struggles rather than a fabricated security threat.
American Dirt will punch you in the gut one minute and fill you with hope the next. The stirring descriptions, complex characters and heart-pounding race to stay alive combine for a gripping plot, while the themes of injustice and human determination take it to a much higher level than an average thriller novel. This is an important story being told at a vital point in time. On one hand it's a single woman's plight, but on the other, it's the human condition. Powerful! --Jen Forbus
Flatiron Books, $27.99, hardcover, 400p., 9781250209764
---

---
Jeanine Cummins: Tackling Injustice Through Fiction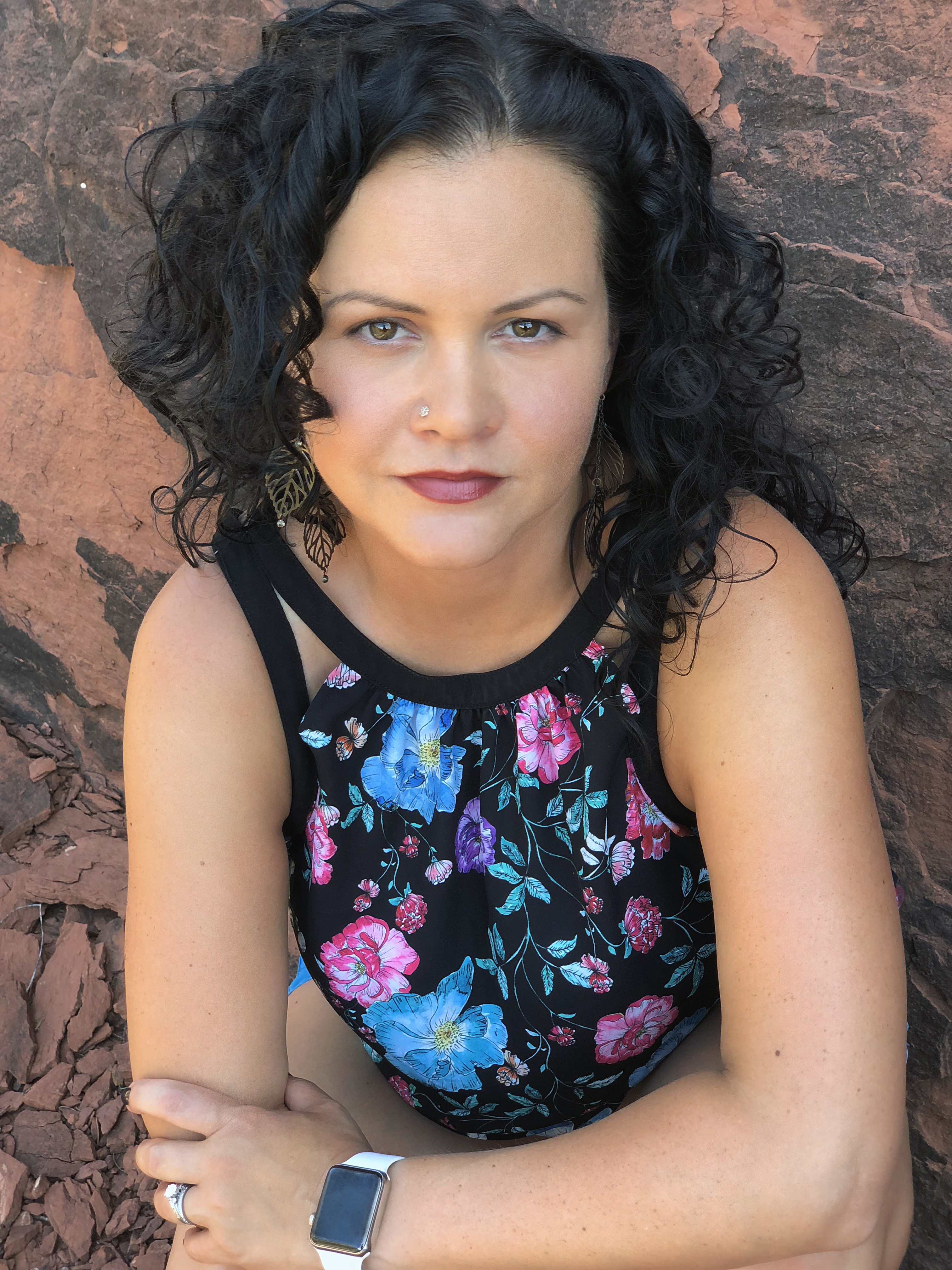 (photo: Joe Kennedy)
Jeanine Cummins was born in Spain, but calls Gaithersburg, Md., her home. She studied creative writing at Towson University before living in Belfast for several years. In 1997, Cummins moved to New York City, where she spent 10 years working in the publishing industry. After her first book, the memoir A Rip in Heaven, became a bestseller, she turned to writing full time. She is the author of the novels The Outside Boy and The Crooked Branch. Her novel American Dirt was just published by Flatiron Books.
Did you always want to be a writer?
I always dreamed of being a writer, but I didn't grow up with any sense that it was possible to make a living that way. My mom was a nurse and my dad was in the Navy. My grandfather was a professional musician, but even that seemed gritty, like a real job. He carried a tuba and bass around, which felt like tools to me. So I always thought I'd end up doing something practical. I thought I'd be a park ranger or a carpenter who submitted poems to local newspaper contests. But then my cousin Julie was murdered when I was 16. She was supposed to be the writer. So I think losing her, losing her talent, and understanding that the life she was supposed to live was no longer available to her, made me super determined to live out the dream we both shared, as if I had to do it now, for both of us. I like the idea that some of her flame may have landed on me when she departed.
In several interviews for your novel The Crooked Branch, you mention starting your book on immigration, but very differently. How did it evolve to its present state?
I'd like to say that it was meticulously planned and that its evolution was organic and beautiful, but the truth is that I wrote two failed drafts of this novel before it became what it needed to be. I was resistant, initially, to writing from the point of view of a Mexican migrant because, no matter how much research I did, regardless of the fact that I'm Latinx, I didn't feel qualified to write in that voice. Because these are not my life experiences. So I spent several years trying to write the book from a variety of perspectives, and all those perspectives failed. They were terrible. Because, ultimately, they were an inappropriate lens for the telling of this story.
But Luca emerged from that early cast of characters. My friend Mary Beth Keane kept pointing to him and saying, "He's the only one I care about." God bless her. I finally listened. I was terrified of going back to his origin story, of trying to truly inhabit the experiences of his life. But I did it as carefully as I could. And I'm glad I did. Because ultimately I remembered the thing that matters most in fiction: they are people. I do know Luca and Lydia; I know their lives. Because I know grief. I know trauma. So that's the thing. Yes, Luca and his mami happen to be Mexican, but they could be anyone. They could be Syrian or Rohingya or Haitian. They are human beings.
There are many emotionally powerful scenes in American Dirt. How did you go about creating these experiences in the book?
My research started with reading everything Luis Alberto Urrea ever wrote. Then I read everything else I could find about contemporary Mexico and by contemporary Mexican writers. Then I read everything I could find about migration. Sonia Nazario's Enrique's Journey is magnificent. So is The Beast by the Salvadoran writer Óscar Martínez. Then I went to Mexico. I spent time in the borderlands, both north and south of la frontera. I met people who are documenting human rights abuses at the border, people who drive out and leave water in the desert, lawyers who provide pro bono legal representation to unaccompanied minors. I visited two orphanages and several migrant shelters in Mexico. I volunteered at a desayunador in Tijuana, where they serve a hot meal to something like 300 migrants for free every day. I talked to people who were deep in their journeys, full of hope and fear. I met people recently deported, some of whom were veterans.
I met deported mothers who visited their U.S. citizen children at the border fence where only the tips of their fingers could touch through the thick metal screens. I even attended a wedding at Friendship Park where the deported bride married her U.S. Marine husband on the Mexico side of the fence, so her mother and U.S. citizen children could attend on the California side of the fence. I met a Guatemalan man whose leg was cut off when he fell from the train three days before he arrived at the Casa de Migrante in Tijuana. Every single person I met made me more and more determined to write this book. So, yes, many of the scenes were inspired by true stories I encountered in my research.
You started writing American Dirt before the current administration took office. Did their practices affect your writing and if so, how?
I started the research for this book in 2013, so way before anyone dreamed that the impetuous star of Celebrity Apprentice would become president of the United States. This problem pre-dated the current administration and, unfortunately, it will still be here after their time is up. But to be sure, the callousness is new. So there have probably been other presidents who felt some private disdain for the suffering of people who don't look like them, but the public expression of that scorn in the 21st century is still incredibly shocking to me. It's not only that the practices of the current administration are cruel, it's that they are gleefully so. It's unthinkable that the leader of our nation, which is supposed to be a symbol of hope and refuge in the world, is responding to the deaths of children in U.S. custody by tweeting things like "If Illegal Immigrants are unhappy with the conditions in the quickly built or refitted detentions centers, just tell them not to come." [sic] He doesn't recognize that the United States has a moral obligation to meet a humanitarian crisis with compassion. So, yes, that brutality has certainly intensified my feelings of panic about the crisis. Watching the president shrug and smile while so many people are dying needlessly on his watch makes me feel antagonized. I have a greater and greater sense of urgency about telling this story with each passing day.
If you could ensure that every reader would take away one thing from American Dirt, what would it be?
Migrants are human beings. They don't need our pity or contempt. They deserve fundamental human empathy. They are LIKE US. --Jen Forbus
---
Shelf vetted, publisher supported.

Great Reads
Rediscover: Marion Chesney Gibbons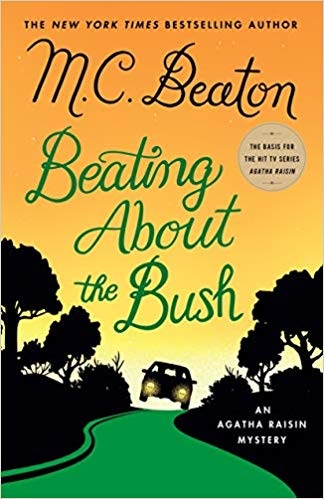 Scottish author Marion Chesney Gibbons, who wrote more than 160 mystery and romance novels under several pseudonyms, died December 30 at age 83. She was best known for her Agatha Raisin and Hamish Macbeth mystery series, written as M.C. Beaton, and historical romance novels under the name Marion Chesney. She also wrote as Ann Fairfax, Jennie Tremaine, Helen Crampton, Charlotte Ward and Sarah Chester. Her Agatha Raisin and Hamish Macbeth titles have sold more than 21 million copies worldwide and have both been adapted into BBC television series.
Death of a Gossip
(1985) began the Hamish Macbeth series. Macbeth is the local constable, or bobby, of Lochdubh, a town in the Scottish highlands. He eschews promotions and has a reputation for laziness, but still solves mysteries with his extensive local knowledge and natural curiosity.
Agatha Raisin and the Quiche of Death
(1992) introduced the middle-aged owner of a PR firm who sells her company and moves to the countryside to solve mysteries. In book 15 of the series, Raisin establishes her own detective agency. In the U.S., Hamish Macbeth is published by Grand Central and Agatha Raisin by Minotaur Books. --
Tobias Mutter

Book Reviews
Fiction
Ecco, $26.99, hardcover, 304p., 9780062899873
Dutton, $26, hardcover, 368p., 9781524743949
Word West Press, $12.50, paperback, 110p., 9781733466301
Ecco, $16.99, paperback, 160p., 9780062908445
Mystery & Thriller
Emily Bestler/Atria, $27, hardcover, 288p., 9781982126582
Biography & Memoir

Seagull Books, $27.50, hardcover, 324p., 9780857426932
St. Martin's Press, $29.99, hardcover, 416p., 9781250030153
History
Basic Books, $35, hardcover, 544p., 9780465028634
Psychology & Self-Help

Viking Life, $22, hardcover, 224p., 9781984878502
Poetry
Graywolf, $16, paperback, 96p., 9781644450109
Children's & Young Adult

Rick Riordan Presents/Disney-Hyperion, $16.99, hardcover, 320p., ages 8-12, 9781368024662
Puffin Canada, $15.99, hardcover, 272p., ages 10-14, 9780735266919
--- SPECIAL ADVERTORIAL OFFERINGS ---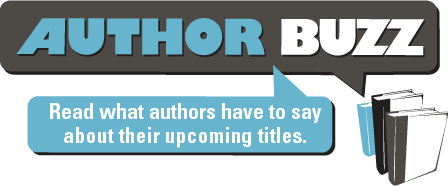 Dear Reader,

In Japanese Occupied Singapore, Mirza, a known collaborator, is found murdered clutching a mimosa branch. Su Lin's Uncle Chen is a suspect and Hideki Tagawa, former spy and power in the new regime, offers Su Lin her uncle's life in exchange for using her knowledge of local ways and languages to find the real killer. But the secrets she unearths strike painfully close to home…

Email me at ovidiabookwriter@gmail.com to win one of five signed copies.

Ovidia Yu
www.ovidiayu.com




Publisher:
Constable

Pub Date:
September 8, 2020

ISBN:
9781472132024

List Price:
$15.99
---