From the Shelf
Cozy Up with Some Comics
When I was a kid, the most coveted section of the daily newspaper was the comics. Such wit and whimsy packed into three or four panels. But it's been ages since I've squandered a morning at the breakfast table that way.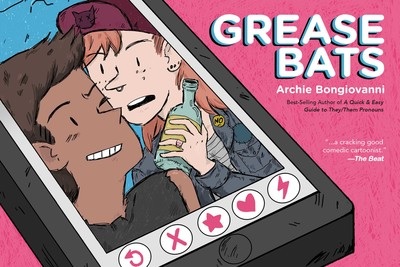 Archie Bongiovanni's Grease Bats (Boom Box, $19.99) managed to evoke that same level of amusement, though. In this treasure trove of comic strips, best friends Andy and Scout strike an instant rapport with readers. They're out and proud 20-somethings scraping by on measly retail paychecks and navigating the joys and anxieties of romance in the age of Tinder. While they rely a bit too heavily on alcohol as a coping mechanism, they make a hilarious and endearing pair--more so for their vibrant array of friends, roommates, lovers and exes.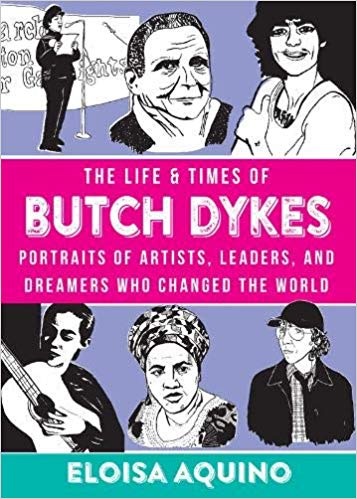 The comics form is delightfully varied, and in The Life & Times of Butch Dykes (Microcosm, $19.95), Eloisa Aquino creates dynamic portraits of artists and activists who've changed the world. The Brazilian-Canadian artist highlights personalities I'm familiar with, like writer Audre Lorde, as well as ones new to me, like Mexican singer Chavela Vargas, exquisitely balancing their gravitas and senses of humor. Tennis great Martina Navratilova comments on her decorated athletic career, "I'm not involved in sport. I'm committed. The difference is like eggs and ham. The chicken is involved but the pig is committed."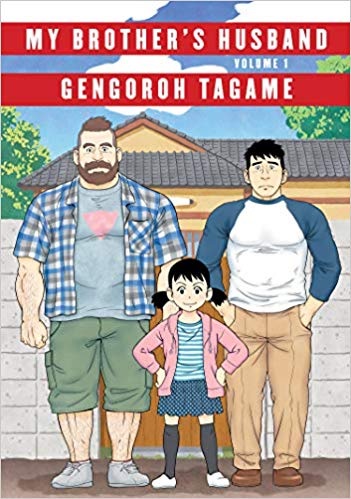 Manga powerhouse Gengoroh Tagame sustains a similar balance of comedy and depth in his family saga My Brother's Husband. I recently devoured Volume 2 (Pantheon, $25.95) of this heartwarming story about Yaichi reconciling with the memory of his late brother, whose Canadian husband, Mike, has come to Japan for his own bereavement. With Pantheon releasing both volumes in a single paperback next month, winter's a great time to cozy up with some comics.

In this Issue...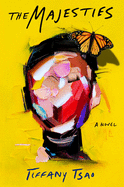 The mass murder of one of Indonesia's elite families is a mystery that can be solved only by the comatose sole survivor in Tiffany Tsao's absorbingly maleficent The Majesties.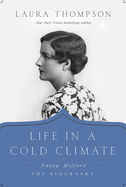 This irresistible biography dives beneath Nancy Mitford's quelling elegance and slashing wit to reveal the brave and romantic woman she truly was.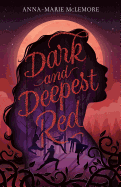 Anna-Marie McLemore's fifth novel, Deep and Darkest Red, is a lush, captivating YA retelling of Hans Christian Andersen's "The Red Shoes."
Review by Subjects:
Fiction ⋅ Mystery & Thriller ⋅ Biography & Memoir ⋅ History ⋅ Essays & Criticism ⋅ Psychology & Self-Help ⋅ Parenting & Family ⋅ Children's & Young Adult

From Pages Bookshop
Upcoming Events
August GR Virtually Reads: Orphan Train
08/11/2020 - 6:00PM
This month we are reading "Orphan Train" by novelist Christina Baker. Whether you have just started the book or finished it months ago, all are welcome to come and join our book club, we would love to have you! This book club is a virtual book club. You can join it here or copying the link into your browser: https://meet.google.com/qts-qdtc-ewz This book club is free and open to the public. Purchase your copy at Pages and get 15% off. This book club meets the first Tuesday of every...
Pages Bookshop & WDET Present: John Moe
08/13/2020 - 6:30PM
Pages Bookshop and WDET are excited to present a live conversation with author and radio broadcast host John Moe to discuss his new book "The Hilarious World of Depression." John will be joined in conversation by the host of WDET's CultureShift, Amanda LeClaire. All ticket sales from this event will go towards WDET's fundraiser to raise 2 million dollars before September 30th. To learn more about their fundraiser please visit WDET's website. Tickets are available at different amounts in...
Pages Bookshop Virtually Presents Nandi Comer
08/18/2020 - 6:30PM
Looking for something to help you get through this long, hot summer? We have just the thing! Join us for an evening of poetry with Detroit writer and poet, Nandi Comer. Nandi's latest book of poetry, Tapping Out came out this past May and since we couldn't celebrate with her at Pages, we've decided to take the celebratory reading to a virtual realm. You can register for this event here. You can buy Nandi's book of poetry here. About Taping Out The relentless motions...
Pages Bookshop Virtually Presents: francine j. harris & Raven Leilani
08/25/2020 - 6:30PM
We are beyond excited to virtually host poet francine j harris and debut novelist, Raven Leilani for their newest books "Here is the Sweet Hand and "Luster." Both francine and Raven's books come out on August 4, 2020! We cannot wait to hear what these incredible writers have to say to each other and learn more about their books and what it's like to have them come out now. This conversation with be hosted on Crowdcast. You can register for the event here. You can...
Book Candy
Very Cool Bookshelf 'Book Nooks'
Book nooks: The BBC invited readers to "take a look behind the 'small doors to imaginary spaces' within bookshelves."

---
"Watch Hunter S. Thompson & Ralph Steadman head to Hollywood in a revealing 1978 documentary," Open Culture recommended.
---
Author Ani Katz chose her "top 10 books about toxic masculinity" for the Guardian.
---
"
Why did Leo Tolstoy hate sex?
"
Russia Beyond
tells all.
---

"Turdsworth" was Lord Byron's "not-so-affectionate nickname for William Wordsworth," Mental Floss revealed.

Great Reads
Rediscover: Johanna Lindsey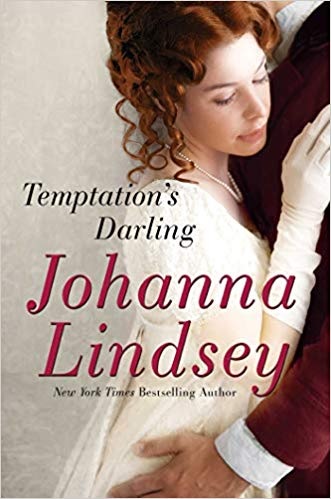 Romance novelist Johanna Lindsey died last October at age 67, news that was made public only recently. All of her 55 books reached the
New York Times
bestseller list and collectively sold more than 60 million copies worldwide. In 1977, Lindsey wrote her first book,
Captive Pride
, on a whim. Its success led to
A Pirate's Love
,
Brave the Wild Wind
,
Fires of Winter
and
Paradise Wild
. By 1990, she was writing two books a year, each selling at least 700,000 copies. After completing a 10-book deal for Avon, Lindsey moved to Simon & Schuster in 2001. Her most recent title,
Temptation's Darling
, was released in July (Gallery, $27, 9781982110802).
Romance and YA author Sarah MacLean told
Entertainment Weekly
that "Johanna Lindsey was one of the most powerful voices of the romance genre, and at a critically important time. As the women's movement revolutionized homes and workplaces in the late '80s and early '90s, Johanna's strong, feminist heroines were revolutionaries in their own right--fighting for partnership, respect, and happily ever after. These were heroines who captained their own fate... they lived fearlessly, fought passionately, and loved with abandon... and they inspired millions of us to do the same."

The Writer's Life
Daniel J. Siegel & Tina Payne Bryson on Parenting: How to Show Up Predictably (Not Perfectly)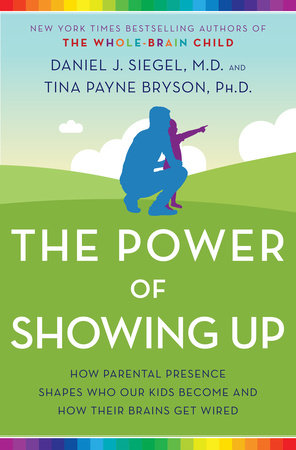 Together, Daniel J. Siegel, M.D., and Tina Payne Bryson, Ph.D., have co-authored the parenting books The Whole-Brain Child; No-Drama Discipline; and The Yes Brain. With their latest, The Power of Showing Up (Ballantine Books, $27; reviewed below), they combine scientific research with no-nonsense guidance to reassure readers that "There's no such thing as flawless child-rearing" and that ideal parenting--creating secure attachment relationships--can be as simple as applying the "Four S's": making a child feel Safe, Seen, Soothed and Secure.
How does The Power of Showing Up vary from your previous titles, and what makes it such a good introduction to the other three?
Daniel J. Siegel: The reason we wrote this new book was to offer parents a solid foundation in the art and science of attachment--the ways in which research across cultures reveals the foundations of a parent-child relationship that leads to a child flourishing. It's a fun and grounding book that can serve as the framework for our other works as well.
Tina Payne Bryson: The first three books emphasize many powerful and effective ways caregivers can provide experiences and opportunities, things we can do or teach, to build kids' brains and minds, allowing them to thrive. The Power of Showing Up is also about experiences that build their brains and minds, allowing them to thrive, but it's focused on relational experiences--how we can be as parents, on the quality of our presence, and our relationship with them. It focuses on the one thing our kids need most from us--that we show up--and this book walks with parents to explore how to do that.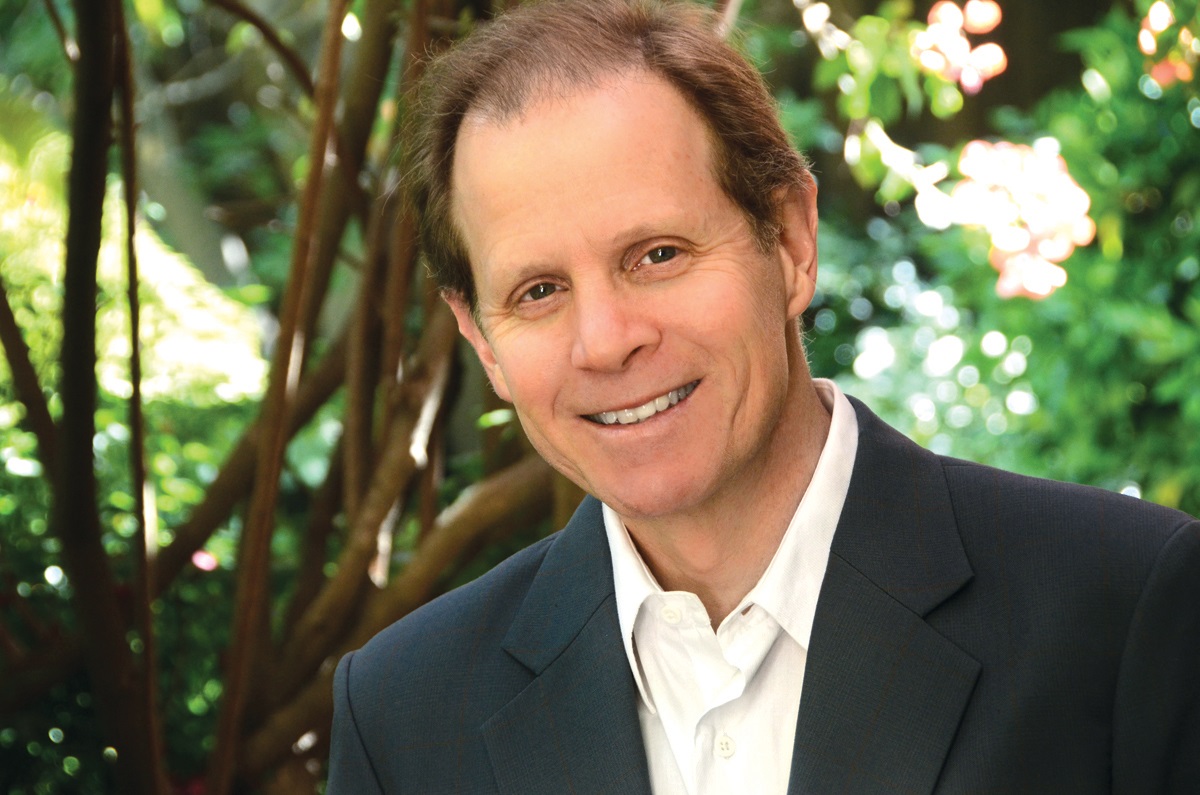 Dr. Daniel Siegel
(photo: James Reese)
As the mother of a young toddler, I can certainly speak to the never-ending list of concerns about raising children the "right" way. What is it about the experience of parenting and how we care for our children that makes it such a universally recognizable and sympathetic one?
Siegel: Attachment is how our young become shaped by what we do as parents. Because of this innate human legacy, the universal experiences of parenting involve deeply embedded neural circuits of connection which in turn make it possible to deeply see our kids, have them feel soothed, keep them safe and build the security they need. There is no such thing as "perfect parenting" and so what we try to offer are science-based strategies that are both practical and reflective of the reality that no one ever "gets it right all the time" and that repair is possible so long as we are aware and intentional about it. In fact, it is this kindness toward ourselves that can mobilize our capacity to make a repair more readily. These mismatch-repair-realignment sequences are not only inevitable, but they are what builds resilience in our kids and in our selves.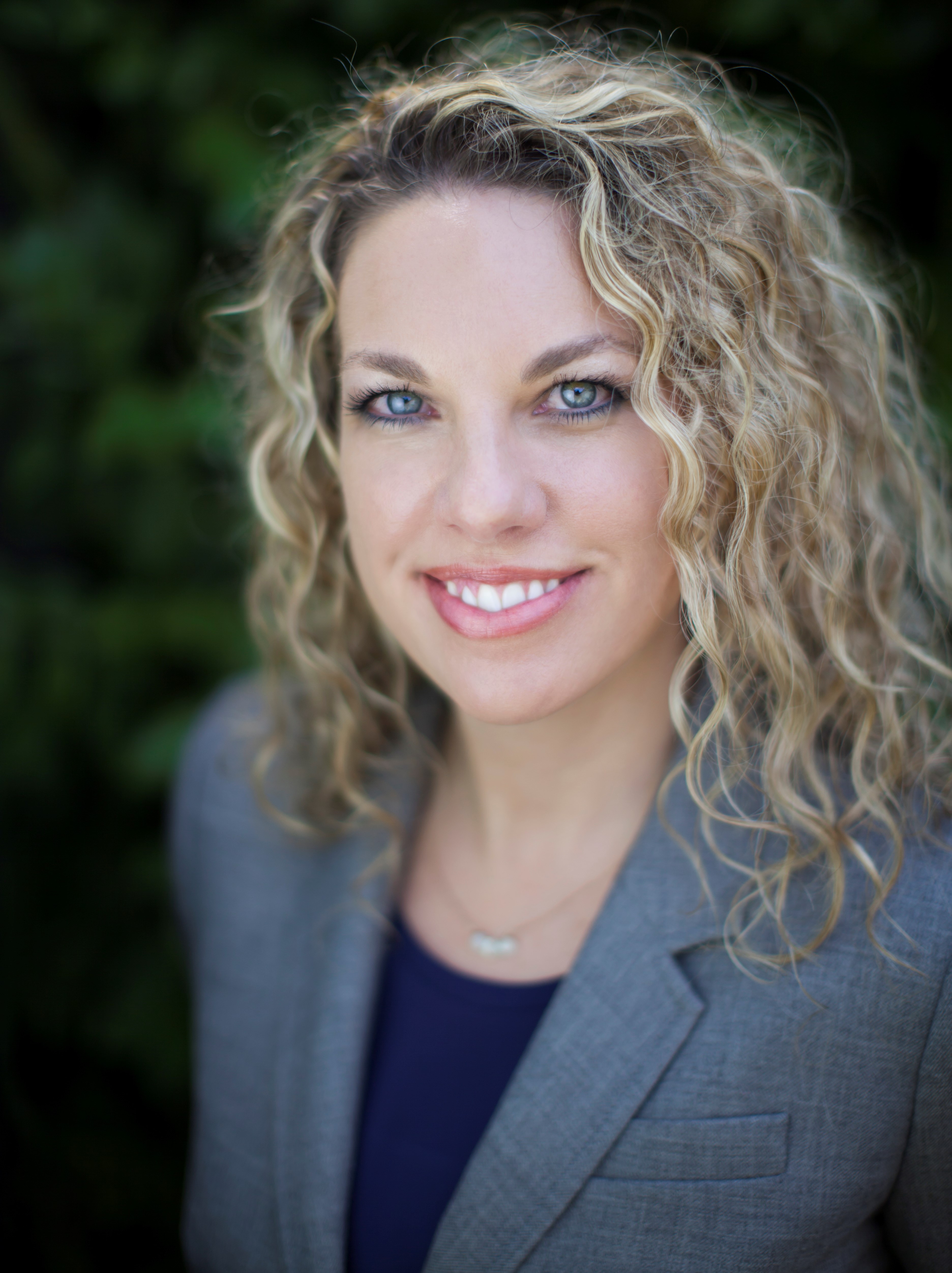 Tina Payne Bryson
(photo: Darrell Walters)
Bryson: As a mom to three, and as a therapist who has listened to many parents, I agree that, at least in our culture, there's a fairly universal experience of fearing we're "not enough" or that we're messing them up, and then that's compounded by the fear and anxiety that come with trying to do it "right." Simply, I think we feel these things because we care so darn much and we want to do right by our children. We know our parents failed us in certain ways, and we want desperately to be the best parents we can be.
One of the reasons I love attachment science is that the research indicates that there is quite a bit of room for parents to be flawed and that we can make a lot of mistakes, but as long as we help our kids feel safe, seen and soothed most of the time, their brains wire to securely know that if they have a need we will see it and show up for them. And when we do that predictably (not perfectly), they learn how to find friends and mates who will show up for them (they come to expect it!), and they learn how to show up for themselves.
Parenting styles and popular methods seem to change with each generation, and many parents worry about too much sensitivity resulting in kids who are "soft" or spoiled. How do you respond to caregivers who worry about spoiling their children or giving them unreasonable expectations of the world?
Siegel: Attuning to our kids involves being able to sense their inner life and respond with compassion and care. The research is quite clear, however, that such attuned connections--coupled with repair of ruptures--builds resilience, not weakness as some may be understandably concerned it might. What we can say to parents is that when a child is seen, safe, soothed and secure, they know themselves well--they don't expect the whole world will be that way for them. This inner knowing, then, has built the capacity to have mutually rewarding relationships, the emotional awareness and equilibrium to take on challenges, have the patience and persistence to move through them and to have a "growth mindset" knowing that the effort they put into something can determine the outcome of their pursuits. That's the stuff of strength, not weakness or being spoiled.
Bryson: The two most heavily researched topics in the childrearing literature are 1) limits/boundaries (also referred to as demand/control) and 2) emotional responsiveness (also referred to as warmth/nurture). Many parents don't know that parenting in sensitive, emotionally responsive, warm and nurturing ways can and should go hand in hand with setting clear, predictable limits and boundaries. We can tune into our child's internal experience and communicate connection and empathy while holding a limit or boundary.
The bottom line is that if you want to raise a kid who is hearty and tough, you should soothe them any chance you get. When you do that, it gives their brain practice going from a reactive state into a regulated state so they can do that for themselves and can handle the hard things that life will inevitably bring. The research doesn't show that kids can get spoiled or become fragile from too much attention or love or affection or nurturing. The research shows that where kids can get "spoiled" is when there are not rules and boundaries that are enforced and they don't get practice respecting limits.
How has technology and the seeming increase in screen time and device usage affected modern-day parenting and relationships?
Siegel: The challenge for all of us is to maintain our face-to-face time of connection and communication. With so many distractions in this digital, mobile age, if we lose these important sources of belonging and understanding in relationships, the art of conversation and the need for self-awareness can become compromised. One big concern is that this impairment in the growth of emotional and social skills will itself produce relational thinness that will make anxiety, depression and despair more prevalent at a changing time in our society when resilience is needed more than ever before.
Bryson: The technology we use can be great and even help us stay connected better if we use it in thoughtful ways. My biggest concern is that we unconsciously reach for [our devices] so often that they pull us away from being present. We are modeling what we value by what we give the most attention to, and my fear is that we're modeling that we value our devices more than our relationships. Our devices can enrich life in certain ways, but I think we can do a much better job of using them as little as possible when we are providing care to children, particularly young ones. One time a stay-at-home mom told me that she worried that she was on her phone too much while she cared for her toddler and asked me, "How much is too much?" I asked her, "If you had a nanny who was caring for your child and he or she was on their device as much as you are, would you feel good about the care your child was receiving?" Her eyes widened and she said, "I'd fire her."
It's important that we are thoughtful about how, when and how much we are on our devices and that we're honest with ourselves regarding how much it interferes with being present with our kids.
You place a significant emphasis on the importance of empathy in child-rearing, both in understanding a child's motivations and in relating one's own experiences to theirs. What are the implications of increased empathy and "showing up," beyond personal relationships, for the next generation as world citizens?
Siegel: The term "empathy" can be defined in many ways. For us, the scientific view of empathy--having at least five interrelated facets--is how we use this term: emotional resonance, perspective-taking, cognitive understanding, empathic joy, and empathic concern. These serve as the gateway in turn for compassion and kindness--compassion being the way we sense suffering, imagine how to reduce that suffering and then take actions to alleviate that suffering. Kindness can be seen as a positive intention to be of benefit to others without expecting anything back in return, a way of being in which we honor and support one another's vulnerabilities. For world citizens, providing an early experience of caregivers who "show up" is the basis for cultivating empathic skills, compassionate states of mind and kindness. Also, moving beyond a solitary sense of self and realizing the importance of the inner self's relational interconnections with other people and with nature--with the planet--may be the crucial shift that the world needs as we move forward as a species.
Bryson: Beautifully said, Dan. I'd just like to add that when we show up empathetically for our children, we are doing something much more than just being nice, more even than regulating their nervous system in the moment to help them calm down. We're stimulating the growth and development of their integrative prefrontal cortex, which allows them, as development unfolds over time, to have greater capacity for problem-solving, insight, empathy, morality, mental and emotional flexibility, creativity, curiosity, decision-making and much more. These qualities of social and emotional intelligence, of wise discernment and of strong executive function to plan and solve are all essential for the world citizens of the next generation. --Jennifer Oleinik, freelance writer and editor

Book Reviews
Fiction

Atria, $26, hardcover, 272p., 9781982115500
Morrow, $16.99, paperback, 432p., 9780062660329
Ballantine Books, $28, hardcover, 336p., 9781984820150
Thomas Dunne Books, $28.99, hardcover, 480p., 9781250066794
Mystery & Thriller
Scout Press/Gallery, $27, hardcover, 368p., 9781982127572
Biography & Memoir

Pegasus Books, $29.95, hardcover, 444p., 9781643133034
History
Norton, $39.95, hardcover, 512p., 9780393608427
Essays & Criticism
Random House, $50, hardcover, 1072p., 9780812998528
Psychology & Self-Help
New World Library, $25.95, hardcover, 248p., 9781608686544
Parenting & Family
Ballantine Books, $27, hardcover, 256p., 9781524797713
Children's & Young Adult

Feiwel & Friends, $17.99, hardcover, 320p., ages 13-up, 9781250162748
Random House Graphic, $12.99, paperback, 272p., ages 8-12, 9780593118405
Roaring Brook Press, $17.99, hardcover, 40p., ages 4-8, 9781626726314
--- SPECIAL ADVERTORIAL OFFERINGS ---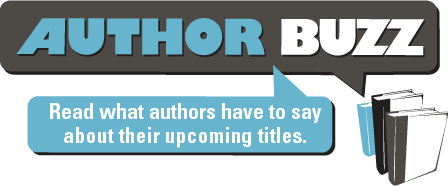 Dear Reader,

In Japanese Occupied Singapore, Mirza, a known collaborator, is found murdered clutching a mimosa branch. Su Lin's Uncle Chen is a suspect and Hideki Tagawa, former spy and power in the new regime, offers Su Lin her uncle's life in exchange for using her knowledge of local ways and languages to find the real killer. But the secrets she unearths strike painfully close to home…

Email me at ovidiabookwriter@gmail.com to win one of five signed copies.

Ovidia Yu
www.ovidiayu.com




Publisher:
Constable

Pub Date:
September 8, 2020

ISBN:
9781472132024

List Price:
$15.99
---