From the Shelf
Hear, Hear!
In 1995, Kurt Vonnegut reading Slaughterhouse 5 (in the original Caedmon recording; James Franco reads it on Brilliance Audio, $14.99) as I drove from Madison, Wis. (where I was living then), to the BookExpo America conference in Chicago got hooked me on audiobooks. Listening to Vonnegut's gravelly voice reading his own words (on cassette tapes) took the experience up a notch from when I read the book on the page in college.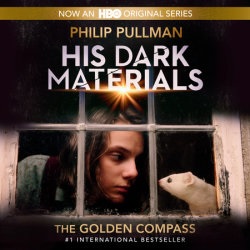 While listening to the full-cast audio production of The Golden Compass (Listening Library, $44)--this time on CDs--with Philip Pullman himself as narrator, along with an extraordinary group of actors, I missed my turnoff to Jerry Spinelli's house. I was scheduled to interview the Newbery-winning author for a feature. (Luckily, I had built in an extra hour.) You might think the moral of the story is: Don't listen while driving!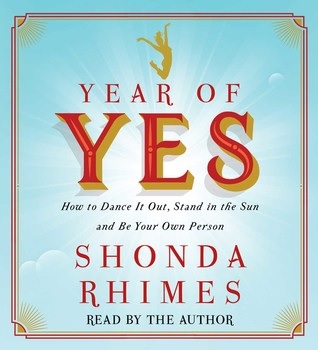 On the contrary, audiobooks enrich my daily drives, now that I've left Manhattan for rural New Jersey. My car stereo recognizes my phone instantly and resumes where I left off. Shonda Rhimes's Year of Yes (Simon & Schuster Audio, $29.99) inspired me to rethink what I say "Yes" to and what I say "No" to in a whole new way. I also got to listen to her speeches--live.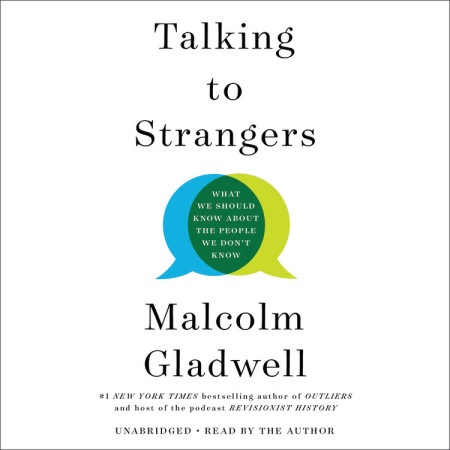 Then came Malcolm Gladwell's Talking to Strangers (Hachette Audio, $40); snippets of his interviews offered another dimension to his examples of being misled by our own assumptions--how could that authoritative-sounding FBI agent have been so wrong about one of his subordinates?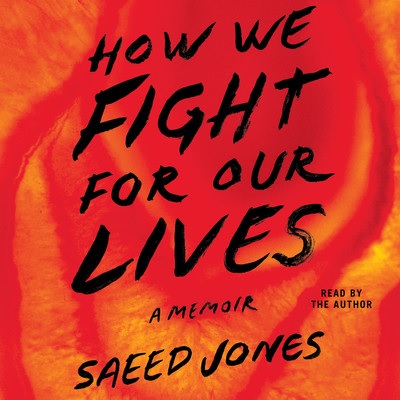 Now I'm listening to Saeed Jones tell his own story in How We Fight for Our Lives (Simon & Schuster Audio, $29.99). Just try to stop listening after that opening meditation about his mother--a roller-coaster of emotion that sets us up for the entire ride. Hear, hear!
--Jennifer M. Brown, senior editor, Shelf Awareness

In this Issue...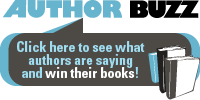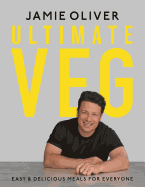 Celebrity chef Jamie Oliver delivers a fresh collection of healthy, accessible vegetarian recipes sure to please vegetarians and meat-eaters alike.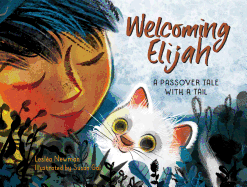 The orbits of a Jewish boy and a stray kitten collide during a Seder dinner in Welcoming Elijah, a picture book Passover tale.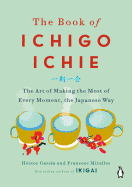 by Héctor Garcia , Francesc Miralles
In a world full of distractions, the Zen Buddhism concept of ichigo ichie can help people cultivate greater appreciation for everyday moments.
Review by Subjects:
Fiction ⋅ Mystery & Thriller ⋅ Food & Wine ⋅ Biography & Memoir ⋅ Psychology & Self-Help ⋅ Reference & Writing ⋅ Humor ⋅ Children's & Young Adult

From Pages Bookshop
Upcoming Events
August GR Virtually Reads: Orphan Train
08/11/2020 - 6:00PM
This month we are reading "Orphan Train" by novelist Christina Baker. Whether you have just started the book or finished it months ago, all are welcome to come and join our book club, we would love to have you! This book club is a virtual book club. You can join it here or copying the link into your browser: https://meet.google.com/qts-qdtc-ewz This book club is free and open to the public. Purchase your copy at Pages and get 15% off. This book club meets the first Tuesday of every...
Pages Bookshop & WDET Present: John Moe
08/13/2020 - 6:30PM
Pages Bookshop and WDET are excited to present a live conversation with author and radio broadcast host John Moe to discuss his new book "The Hilarious World of Depression." John will be joined in conversation by the host of WDET's CultureShift, Amanda LeClaire. All ticket sales from this event will go towards WDET's fundraiser to raise 2 million dollars before September 30th. To learn more about their fundraiser please visit WDET's website. Tickets are available at different amounts in...
Pages Bookshop Virtually Presents Nandi Comer
08/18/2020 - 6:30PM
Looking for something to help you get through this long, hot summer? We have just the thing! Join us for an evening of poetry with Detroit writer and poet, Nandi Comer. Nandi's latest book of poetry, Tapping Out came out this past May and since we couldn't celebrate with her at Pages, we've decided to take the celebratory reading to a virtual realm. You can register for this event here. You can buy Nandi's book of poetry here. About Taping Out The relentless motions...
Pages Bookshop Virtually Presents: francine j. harris & Raven Leilani
08/25/2020 - 6:30PM
We are beyond excited to virtually host poet francine j harris and debut novelist, Raven Leilani for their newest books "Here is the Sweet Hand and "Luster." Both francine and Raven's books come out on August 4, 2020! We cannot wait to hear what these incredible writers have to say to each other and learn more about their books and what it's like to have them come out now. This conversation with be hosted on Crowdcast. You can register for the event here. You can...
Book Candy
Birthday Treat: Words from Robert Burns
Merriam-Webster shared "7 words we get from Robert Burns" to celebrate the Scottish poet's birthday.
---
George R.R. Martin "will give Game of Thrones fans a new ending to the series," Men's Health magazine noted.
---
Architectural Digest offered a peek "inside the painstaking restoration of America's most historic artists' retreat," Yaddo.
---
Headline of the day: "Philip Pullman calls for boycott of Brexit 50p coin over 'missing' Oxford comma." (via the Guardian)
---
Russia Beyond explored "Boomers vs. Zoomers in Russian literature."

When We Were Vikings
by Andrew David MacDonald
Every so often a character transcends the page, leaping into readers' hearts; when this phenomenon coincides with the debut of a superbly talented author such as Andrew David MacDonald, it's even more extraordinary. In When We Were Vikings, MacDonald's captivating, beautifully written and witty novel, he introduces to the literary world an unforgettable protagonist.
Twenty-one-year-old Zelda has an intense fascination with Vikings and a diagnosis of fetal alcohol spectrum disorder. Both contribute mightily to her quirky, slightly naïve but almost always upbeat approach to life. All of this immediately endears her to readers. In the spirit of her revered Viking heroes and heroines, Zelda has embarked on a quest to become legendary. According to her favorite book, Kepple's Guide to the Vikings, she already has much of what she needs to accomplish her goal:
A powerful weapon? Her authentic Viking sword.
The love of a fair maiden? Zelda is in love with her boyfriend, Marxy, a young man who is also intellectually challenged and who agrees that they are ready to become sexually intimate.
A wise man? Her psychologist, Dr. Laird, has the credentials befitting that description, as does Viking expert Dr. Kepple, whom Zelda regularly e-mails in search of guidance on living as a modern-day Viking.
A tribe? Despite their unconventional circumstances, Zelda's family meets that criteria. She lives with her older brother, Gert, a well-intentioned but overwhelmed college student doing his best to care for Zelda after their mother's death from cancer, their father's unexplained disappearance, and her brief stay with an abusive uncle. Gert's on-again, off-again girlfriend--whose given name is Annie but whom Zelda calls AK47--also takes a protective, maternal role in Zelda's life, demonstrating that sometimes it is necessary to build one's own tribe with people who aren't related by blood.
A villain that she must defeat? When she discovers that Gert hasn't been attending his college classes--jeopardizing his scholarship in the process--and may be involved in some criminal activity, Zelda decides that this is her opportunity to take on a villain. "I know that people do things they do not want to do to contribute to the hoard. It is like a sacrifice, only instead of lighting things on fire or killing animals to make Odin and the other gods happy, you sacrifice yourself, and instead of doing the things you want to do, you have to do things for other people." Combating her villains also means defying her brother, but "sometimes the heroes of legends have to break the rules in order to save the people they care about."
With a fast-paced and engaging plot, MacDonald makes it easy for his readers to care deeply--and immediately--about Zelda. As the humorous and bittersweet storyline of When We Were Vikings progresses, readers will feel compassion for Zelda, while enthusiastically cheering her on to victory against the perceived dangers in her life.
Those perceived threats derive from other humans--namely, a drug dealer to whom Gert owes money--as well as from the discrimination and stigma that society perpetrates against people with disabilities. When We Were Vikings succeeds in shattering two gargantuan (one of Zelda's favorite words from her Word of Today calendar) misconceptions about people with disabilities: their capacity as employees and as sexual beings with the same desires and feelings as everyone else. When Zelda applies for a job at the local library, she senses her interviewer's reluctance to hire her, and is told that no positions are available. Similarly, when Zelda and Marxy announce their desire to have sex for the first time, the other adults in their lives respond with a range of emotions, from resistance to compassion.
"I also believed that part of my legend was to show the world that people like Marxy and me can be powerful together, the way that Gert and AK47 are powerful, and that we can create a tribe of our own one day," Zelda says. The beautifully creative way that their loved ones support them in taking this next step is a testament to MacDonald's skill, and his realistic and respectful handling of this theme marks him as a writer to watch.
The coming-of-age themes in When We Were Vikings are universally relatable. Like Zelda, many of us want our lives to have meaning and to be the stuff of legends. But, as Zelda learns, our journey toward greatness is uniquely our own, and it often doesn't look like the linear or logical outline in a guidebook. Rather, the way to become legendary is, as Zelda observes, "about taking all of the power that the gods have given you and making the most out of them."
With his stunning, heartfelt debut, Andrew David MacDonald has accomplished exactly that. When We Were Vikings sets him on a trajectory for a most legendary writing career. --Melissa Firman
Gallery/Scout Press, $27, hardcover, 336p., 9781982126766
---

---
Andrew David MacDonald: The Quest to Become Legend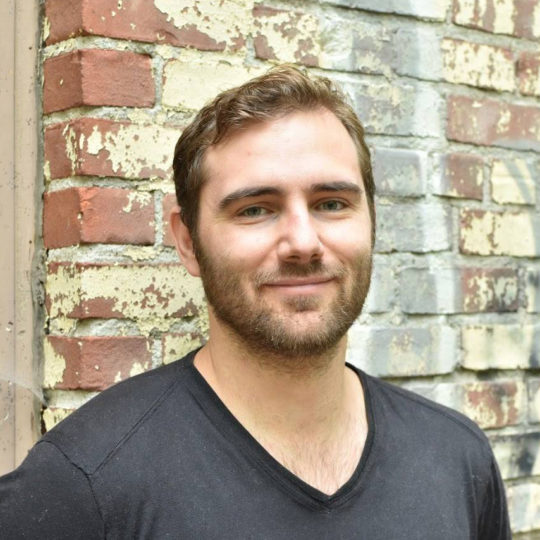 (photo: Ali Unal)
Andrew David MacDonald grew up in Edmonton, Alberta. He won a Western Magazine Award for Fiction and was shortlisted for the Canadian National Magazine Award for Fiction. His work has been anthologized in four volumes of The Journey Prize Stories, which collects the year's best Canadian stories by emerging writers. He has an MFA from the Program for Poets and Writers at the University of Massachusetts, Amherst, and lives in Southwestern Ontario. When We Were Vikings, his first novel, will be published by Scout Press in January 2020.
When We Were Vikings is such a well-crafted, perfectly paced novel. How did this story evolve for you as a writer?
The novel grew out of a short story, though it was written from the perspective of the character who would eventually evolve into Gert. At the time I thought I was writing about people I didn't know. A couple years after I finished the story, I realized that Gert's resentment about sacrificing aspects of his own life to take care of Zelda mirrored my own resentment towards a family member whom my brother and I had to take care of, in many respects, when we were teenagers.
I tend not to write about my own life, at least not explicitly, so it was surprising to see much of my internal world reflected in a story that initially seemed so foreign. From there, I started wondering about Zelda and Gert. Were they any closer to achieving their hopes and dreams, to finding love and acceptance out there in the world? From the bits and pieces I wrote to try and answer those questions, Zelda's voice started coming through. Eventually those bits and pieces became When We Were Vikings.
Zelda seems to transcend the page and feels completely real, like someone the reader actually knows. Tell us about the process of writing her and developing her voice. How did she come to life for you?
It seems to me that a person's idiom oftentimes reflects aspects of their personality. With that in mind, I set about discovering Zelda's private languages: the idiom she uses with members of her tribe, the terms and linguistic quirks, as well as the manner in which Viking culture becomes a way for her to understand a world that can be, at times, just beyond her understanding. My hope is that, in learning to speak and take part in Zelda's language, readers will likewise feel like members of her tribe.
As the title suggests, Vikings are a particular obsession of Zelda's. Did you share her fascination before writing this novel? Or did you need to research them?
Zelda's fascination with Viking culture grew organically. I had no idea when I first met her that she would become so immersed in it and, by extension, that it would become one of my interests. The research part was similarly organic; I started with a base understanding of the Vikings, which probably didn't extend much beyond that of the average person, and I began learning in real time along with Zelda. Coincidentally, well after the first draft was written, the remains of a female Viking warrior were discovered--which of course I had to include in the novel.
Your novel has been compared to Mark Haddon's The Curious Incident of the Dog in the Night-Time and The Silver Linings Playbook by Matthew Quick. How do you feel about those comparisons?
I hadn't read Haddon's novel before I wrote the first draft of Vikings, since I wanted to let Zelda come to life without another idiosyncratic narrative voice slipping in. But having read the book and loved it, I am flattered by the comparisons! As for Silver Linings Playbook, I adored both the book and the movie. I appreciate the way Quick explores bleaker aspects of the human condition with vulnerability and open heartedness.
Zelda has Fetal Alcohol Spectrum Disorder (FASD), a condition that we really don't hear much about. Why did you choose for her to have FASD?
It isn't as widely publicized as similar conditions, even though an estimated 500 babies are born each year with FASD in my home province of Alberta, Canada. Moreover, I grew up around a lot of substance abuse and had a close friend whose sister was on the Fetal Alcohol Syndrome spectrum. As such, the ramifications of alcohol abuse weren't foreign to me or the people around me. All of which is to say: it felt right.
One of the subplots of the novel is Zelda's relationship with her boyfriend, Marxy, and their intention to take the next step in their relationship. For some people, the idea of people with disabilities having sexual feelings is completely foreign. Tell us why you wanted to show this very real, very "normal" side of Zelda and Marxy.
I'd like to start by saying that everyone struggles with sexual intimacy, especially if it's a new experience. One thing I came to understand about Zelda and the other characters in the book is that, despite what can feel like a cultural obsession with labels, we are all confused and stumbling souls who do our best to navigate an incredibly complicated, confusing, at times hostile world.
Along with people with disabilities having intimate relationships, you also show another reality: someone responsible for a sibling with a disability. Tell us about the decision to include that storyline with Gert and Zelda.
I mentioned my own experience having to care for a family member, which probably covers the "why." But more broadly, I don't think it's much of a spoiler to note that, while Gert is ostensibly not the one with the "disability," over the course of the novel we see that at times Zelda comes to take care of him. Other characters similarly step in and out of the caretaking role. Thinking about my own life and the people in it, I can see a similar give and take, and I have a hunch that that's more universal than meets the eye.
One of the themes in the book is the idea of protecting the tribe. Zelda and Gert don't have what some might consider a traditional family arrangement--and even when they did, it was dysfunctional. Could "protecting the tribe" also be interpreted as permission to create your own family with others who aren't blood relatives?
Yes, absolutely! I remember struggling with something similar when I left home. I had no idea that the white picket fence families that existed on TV could be found out there in the world, and while my family will always be family, I think that, like Zelda, the number of "good eggs" who have become part of my tribe are too numerous to list (though I did try in the acknowledgments page of my book!).
While I was reading, I could see this as a movie so vividly. Have there been any discussions about a potential film?
Ah! A debut novelist can dream. As far as I know, Zelda and her tribe are swimming Hollywood's winding channels, looking for a dock at which to port.
This is your debut novel. Tell our readers a little bit about yourself as a writer.
I started out as a jock who was a closet writer and have morphed into a closet jock who writes. John Irving's The World According to Garp was the first book to make me cry--and not just because, like Garp, I was a wrestler who started writing to impress a girl.
I write very early in the morning, in an apartment with no Internet and a geriatric tuxedo cat who yells at a tennis ball she pushes endlessly across the carpet. Whether I'm working on a short story or a new novel (in progress!), my deepest hope is to affect readers the way Garp affected me. If I can do that, then I'm a happy, content camper. --Melissa Firman
---
Shelf vetted, publisher supported.

Great Reads
Rediscover: Da Chen
Chinese author Da Chen, whose family was persecuted during China's Cultural Revolution, died December 17 at age 57. His wife, Dr. Sun-Ling Chen, told the
Associated Press
that Da Chen "watched his father being hung up by his thumbs and beaten and his grandfather stoned frequently with rocks thrown at him by children" for being prosperous landlords prior to the Communist revolution. "He would undergo a lot of humiliation parades where they would throw fruit and other things at him. Frequently he was sent to labor camps where he worked with people twice his age digging irrigation trenches in the mountains." After Mao's death in 1976, Da Chen was able to graduate from Beijing Language and Culture University. He received a scholarship to Nebraska's Union College and later to Columbia University, sometimes supporting himself as a Chinese restaurant waiter. He earned a law degree and became an investment banker.
Da Chen's first attempt at writing was a legal thriller inspired by John Grisham. When this and a second novel failed, his wife encouraged Chen to write about his childhood in China. The memoir
Colors of the Mountain
(1999) was an immediate success. He later wrote
China's Son: Growing Up in the Cultural Revolution
(2001),
Sounds of the River: A Memoir
(2002), and the novels
Brothers
(2006) and
My Last Empress
(2012). His most recent book is
Girl Under a Red Moon
(Scholastic Focus, 2019).
Colors of the Mountain
is available in paperback from Anchor ($15.95, 9780385720601).

Book Reviews
Fiction
Archipelago Books, $18, paperback, 272p., 9781939810380
Pantheon, $25.95, hardcover, 288p., 9780307907196
Mystery & Thriller
Atlantic Monthly Press, $26, hardcover, 416p., 9780802147615
Harper Perennial, $21.99, hardcover, 432p., 9780062890634
Food & Wine

Flatiron Books, $35, hardcover, 312p., 9781250262882
Biography & Memoir
Other Press, $30, hardcover, 560p., 9781590517215
Ballantine Books, $27, hardcover, 304p., 9781984818911
Psychology & Self-Help

Penguin, $22, hardcover, 208p., 9780143134497
Reference & Writing
Grand Central, $27, hardcover, 256p., 9781538717950
Humor
Celadon, $20, hardcover, 160p., 9781250225139
Children's & Young Adult

Charlesbridge, $16.99, hardcover, 32p., ages 5-8, 9781580898829
Inkyard Press, $18.99, hardcover, 368p., ages 13-up, 9781335016027
--- SPECIAL ADVERTORIAL OFFERINGS ---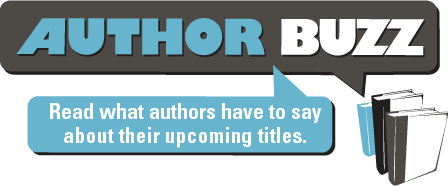 Dear Reader,

In Japanese Occupied Singapore, Mirza, a known collaborator, is found murdered clutching a mimosa branch. Su Lin's Uncle Chen is a suspect and Hideki Tagawa, former spy and power in the new regime, offers Su Lin her uncle's life in exchange for using her knowledge of local ways and languages to find the real killer. But the secrets she unearths strike painfully close to home…

Email me at ovidiabookwriter@gmail.com to win one of five signed copies.

Ovidia Yu
www.ovidiayu.com




Publisher:
Constable

Pub Date:
September 8, 2020

ISBN:
9781472132024

List Price:
$15.99
---