From the Shelf
The First Line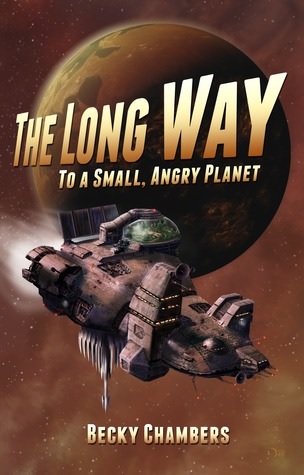 When I am browsing for a book to read, the first line determines if I will read any further (although once I bought a book based only on its title--The Long Way to a Small, Angry Planet--and was delighted with my recklessness). Lately I've found some books whose first lines intrigued me enough to keep going.
"In the month of May 1898, on his wedding night, Thomas Griffith Smolders was chased around his hotel room, not by his bride, as you might expect, but by a ball of fire--luminous and strangely cool." --The Iconoclast's Journal by Terry Griggs (Biblioasis, $14.95).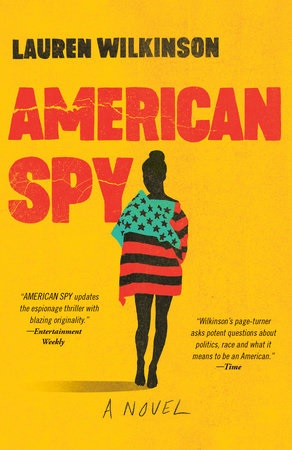 "I unlocked the safe beneath my desk, grabbed my old service automatic, and crept toward my bedroom doorway, stealthy until I was brought to grief by a Lego Duplo that stung the sole of my foot." --American Spy by Lauren Wilkinson (Random House, $27).
" 'Don't shoot guns into the hurricane.' Elsewhere this would go without saying, but Floridians need to be told." --Naked Came the Florida Man by Tim Dorsey (Morrow, $27.99).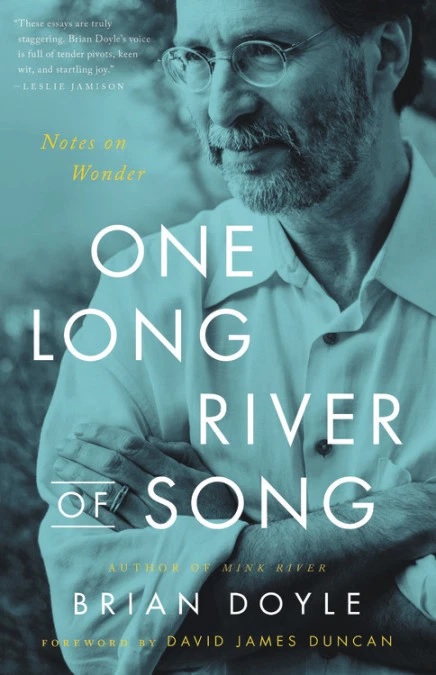 I'm cheating here with a collection of the late Brian Doyle's writings, One Long River of Song: Notes on Wonder (Little, Brown, $27), by choosing from an essay on finding a dead mole, but he's worth the finesse: "I should toss the body over the fence, into the thicket, as food for the many, such being the language of life, but I think of how we feel when we are tucked in tight in bed, inside the cocoon of the blankets, wrapped and rapt, and I wonder if moles love the grip of earth that way, love the press and dense of it, its inarguable weight, the blind swim through the dark, would love to finally dissolve in it; and I bury the body."
I'll give Doyle the last word. --Marilyn Dahl

In this Issue...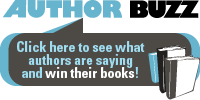 A small town comes to terms with what it means to lose someone in this heartwarming novel narrated by the ghost of a young woman.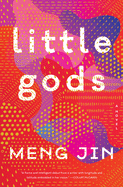 In Meng Jin's intricate debut novel, a physicist dies while pursuing a theory of time and leaves behind a cast of complicated characters who cannot shake her outsize impact on their lives.

A Palestinian American scholar examines the Israeli-Palestinian conflict through the lenses of his family history and colonialism.
Review by Subjects:
Fiction ⋅ Mystery & Thriller ⋅ Graphic Books ⋅ History ⋅ Political Science ⋅ Social Science ⋅ Body, Mind & Spirit ⋅ Reference & Writing ⋅ Children's & Young Adult

From Pages Bookshop
Upcoming Events
August GR Virtually Reads: Orphan Train
08/11/2020 - 6:00PM
This month we are reading "Orphan Train" by novelist Christina Baker. Whether you have just started the book or finished it months ago, all are welcome to come and join our book club, we would love to have you! This book club is a virtual book club. You can join it here or copying the link into your browser: https://meet.google.com/qts-qdtc-ewz This book club is free and open to the public. Purchase your copy at Pages and get 15% off. This book club meets the first Tuesday of every...
Pages Bookshop & WDET Present: John Moe
08/13/2020 - 6:30PM
Pages Bookshop and WDET are excited to present a live conversation with author and radio broadcast host John Moe to discuss his new book "The Hilarious World of Depression." John will be joined in conversation by the host of WDET's CultureShift, Amanda LeClaire. All ticket sales from this event will go towards WDET's fundraiser to raise 2 million dollars before September 30th. To learn more about their fundraiser please visit WDET's website. Tickets are available at different amounts in...
Pages Bookshop Virtually Presents Nandi Comer
08/18/2020 - 6:30PM
Looking for something to help you get through this long, hot summer? We have just the thing! Join us for an evening of poetry with Detroit writer and poet, Nandi Comer. Nandi's latest book of poetry, Tapping Out came out this past May and since we couldn't celebrate with her at Pages, we've decided to take the celebratory reading to a virtual realm. You can register for this event here. You can buy Nandi's book of poetry here. About Taping Out The relentless motions...
Pages Bookshop Virtually Presents: francine j. harris & Raven Leilani
08/25/2020 - 6:30PM
We are beyond excited to virtually host poet francine j harris and debut novelist, Raven Leilani for their newest books "Here is the Sweet Hand and "Luster." Both francine and Raven's books come out on August 4, 2020! We cannot wait to hear what these incredible writers have to say to each other and learn more about their books and what it's like to have them come out now. This conversation with be hosted on Crowdcast. You can register for the event here. You can...
Book Candy
50 Fictional Booksellers
Mr. Penumbra is #18. Lit Hub featured "50 fictional booksellers, ranked."
---
"Americans went to the library nearly twice as often as the movies in 2019, Gallup poll finds."
---
"Your guide to not getting murdered in a quaint English village," courtesy of CrimeReads.
---
The People's Philadelphia Cookbook, compiled and published by the People's Fund in 1976, is now available online, Gastro Obscura reported.
---
The Rubook bookcase "is inspired by the legendary Rubik's cube," Bookshelf noted.

Great Reads
Rediscover: Darkness at Noon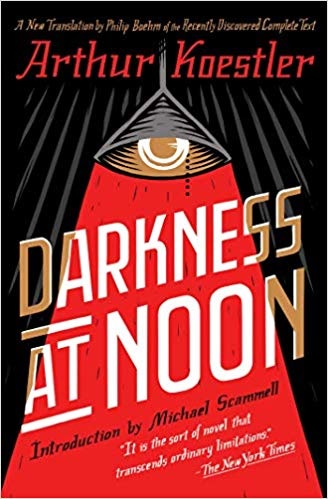 Darkness at Noon
by Hungarian British author Arthur Koestler (1905-1983), published in 1940, follows an Old Bolshevik victim of Stalin's Great Purge--without mentioning the USSR or its leader by name. Stalin becomes "Number One," the Communists "the Party" and Nazi Germany "the Dictatorship." Protagonist Rubashov, an amalgamation of real purge victims, is arrested by the NKVD (called only the secret police) and subjected to three interrogations. Between these, Rubashov communicates with a neighboring prisoner via a tap code, who urges Rubashov not to confess to false charges. George Orwell credited
Darkness at Noon
as his inspiration to explore totalitarianism through fiction.
Koestler, once a member of the German Communist Party, had grown disillusioned with the Soviet Union and Stalinism. He expressed this discontent in
Darkness at Noon
, written in Paris on the eve of World War II. His companion, the sculptor Daphne Hardy, hastily translated the manuscript from German to English and brought it to London while fleeing the Nazi invasion of France. The original German manuscript was believed lost until 2015, when a doctoral candidate discovered it in a Zurich library. This more complete version was given a higher quality English translation by Philip Boehm and an introduction by Koestler biographer Michael Scammell. It was published in September 2019 by Scribner ($17, 9781501161315). --
Tobias Mutter

The Writer's Life
Reading with... Gillian Gill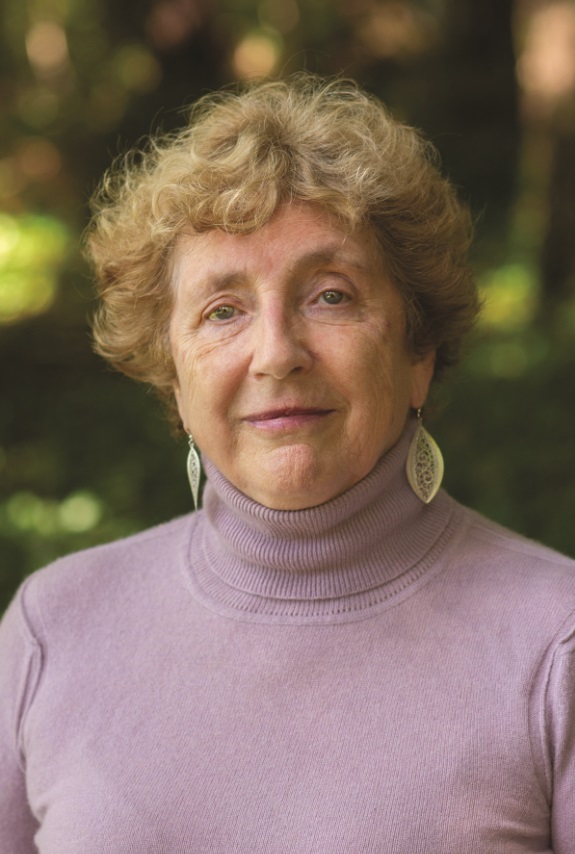 photo: Gail Samuelson
Gillian Gill holds a Ph.D. in modern French literature from Cambridge University and has taught at Northeastern, Wellesley, Yale and Harvard. She is the author of the biographies We Two: Victoria and Albert, Nightingales, Agatha Christie and Mary Baker Eddy. Virginia Woolf: And the Women Who Shaped Her World was recently published by Houghton Mifflin Harcourt. Gill lives in suburban Boston.
On your nightstand now:
All I have on my nightstand is a printout of today's New York Times crossword. Books set my mind racing, and, if the plot is hot, I am awake half the night and a wreck all day. I do my reading on the couch during the afternoon and evening, dipping into a pile of research books on my coffee table and a menu of books on my e-reader. Lately, after a visit to Rome, I dived into ancient Roman history via Mary Beard's SPQR and Robert Graves's I, Claudius. I read so much Latin when I was young and remember none of it. The guardians of female purity were still active back then and managed to keep anything young women might actually have found interesting out of our ken. So I have had fun some digging for the real imperial dirt with Suetonius and tackling Tacitus in Latin with the Loeb Classics parallel texts.
I love memoirs, old and new. I savored Helen Macdonald's H Is for Hawk and, as a lover of Mary Karr and Jeannette Walls, I swallowed Tara Westover's Educated in one single, can-this-really-be-true-in-today's-USA? gulp. Emmanuel Carrère is a new discovery--a racy, elegant mixture of autobiography, history and contemporary critique and, by the way, brilliantly translated into English. Hilary Mantel, Jenny Diski and Jeanette Winterson are old friends from their fiction, so I've loved hearing about their lives.
I read mainly nonfiction and, when I do buy a novel--and I try to buy them out of authorial solidarity--I make no apologies for choosing (with the odd exception like Jeffrey Eugenides and Colson Whitehead) almost all women. There are so many women novelists from so many countries who are so good today, it's impossible to keep up. Jennifer Egan, Zadie Smith, Rachel Cusk, Arundhati Roy, Curtis Sittenfeld, Tessa Hadley, Nadine Gordimer, Jane Gardam, Pat Barker, Ann Patchett are just some of my favorites. I do follow a few male novelists from across the pond, as we Brits say--Ian McEwan, Alan Hollinghurst, Edward St Aubyn, David Mitchell, Colm Tóibín, Philip Pullman--but novels by canonic 20th-century white American male writers seem to bring me out in hives.
Favorite book when you were a child:
Oh dear, more than you want to know about. In my loving, secure and extremely boring childhood world, I lived mainly in and for books. Children's literature is for me an important genre and I try to keep pace with my book-loving youngest granddaughter, who swallowed Harry Potter when she was nine and went on to Lemony Snicket, reading what she is reading.
The very first book I remember, the first I owned, was Flower Fairies of the Wayside. I could barely tell a daisy from a dandelion, but I loved that book and acquired a taste for doggerel.
Your top five authors:
In no particular order; in the 19th century: Fyodor Dostoyevsky, Jane Austen, Henry James, George Eliot, Charlotte Brontë. In the 20th century: Colette, Toni Morrison, A.S. Byatt, Penelope Fitzgerald, Elena Ferrante.
Book you've faked reading:
Large stretches of Proust--and I specialized for a long time in 20th-century French fiction. Also Ulysses, I can never get Bloom past his breakfast in the tower.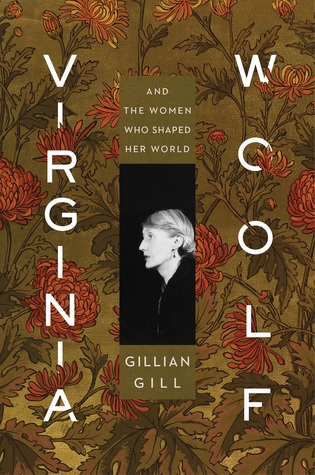 Book you're an evangelist for:
Anything by Muriel Spark. She can pack more observation, comedy and comment into a single sentence than most authors in a page. I reject her cosmology but worship her style. ll Gattopardo (The Leopard) by Giovanni di Lampedusa, a revelatory exploration of the privileged life and subtle mind of a patriarch. It deserves a new English translation. Milkman by Anna Burns. The island of Ireland keeps making an outsize contribution to world literature and, though I was fascinated by Sally Rooney's Conversations with Friends and Normal People, I was overwhelmed by Burns's Milkman. It gives James Joyce a run for his money.
Book you hid from your parents:
If you can believe it, The Blue Lagoon, when I was about 14. Later, I took a secret gallop through Lady Chatterley's Lover for the dirty parts which I found a lot less hot than The Blue Lagoon.
Book that changed your life:
Books changed my life. When I learned to read, the sun came out in a rainy, grey world. Nowadays, having almost any book downloadable on a little device or deliverable to my door in days is changing my life again.
Favorite lines from a book:
In the beginning was the word. --John 1:1
The time has come, the Walrus said, to talk of many things, of shoes and ships and sealing wax, of cabbages and kings. --Through the Looking-Glass by Lewis Carroll
My heart leaps up when I behold a rainbow in the sky. --"My Heart Leaps Up" by William Wordsworth
Glory be to God for dappled things... all things counter, original, spare, strange. --"Pied Beauty" by Gerard Manley Hopkins
Books you'll never part with:
The copies of the King James Bible and the Golden Treasury I was given as a girl. My compendium of Jane Austen's novels. Villette by Charlotte Brontë. The Mill on the Floss by George Eliot. The Wings of the Dove by Henry James. To the Lighthouse by Virginia Woolf.
Book you most want to read again for the first time:
Pride and Prejudice by Jane Austen.
What you think books should do for their readers:
Give pleasure. Explore the world. Illuminate the past. Allow us to enter the minds of other people.

Book Reviews
Fiction

Custom House/Morrow, $27.99, hardcover, 288p., 9780062935953

Sourcebooks Landmark, $16.99, paperback, 448p., 9781492681014
Park Row, $16.99, paperback, 336p., 9780778308737
Mystery & Thriller
Mira, $15.99, paperback, 368p., 9780778309031
Pegasus Crime, $26.95, hardcover, 592p., 9781643132242
Graphic Books
New York Review Comics, $22.95, paperback, 240p., 9781681374437
History

Metropolitan Books, $30, hardcover, 336p., 9781627798556
Political Science
Scribner, $27, hardcover, 288p., 9781982116781
Social Science
Liveright, $28.95, hardcover, 336p., 9781631493942
Body, Mind & Spirit
HarperOne, $24.99, hardcover, 288p., 9780062840639
Reference & Writing
Norton, $27.95, hardcover, 336p., 9781324004257
Children's & Young Adult
Philomel, $17.99, hardcover, 40p., ages 3-7, 9781984836274
Amulet Books, $17.99, hardcover, 304p., ages 14-up, 9781419738869
--- SPECIAL ADVERTORIAL OFFERINGS ---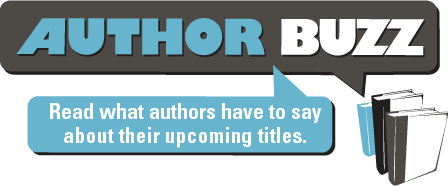 Dear Reader,

In Japanese Occupied Singapore, Mirza, a known collaborator, is found murdered clutching a mimosa branch. Su Lin's Uncle Chen is a suspect and Hideki Tagawa, former spy and power in the new regime, offers Su Lin her uncle's life in exchange for using her knowledge of local ways and languages to find the real killer. But the secrets she unearths strike painfully close to home…

Email me at ovidiabookwriter@gmail.com to win one of five signed copies.

Ovidia Yu
www.ovidiayu.com




Publisher:
Constable

Pub Date:
September 8, 2020

ISBN:
9781472132024

List Price:
$15.99
---