From the Shelf
Collected Letters from the Heart
Today's the day Americans will send 145 million Valentine's Day cards and spend more than $27 billion, including $2.4 billion on candy, $2.3 billion on flowers and nearly $1.7 billion on gifts for pets. And that's with only 55% of Americans even celebrating.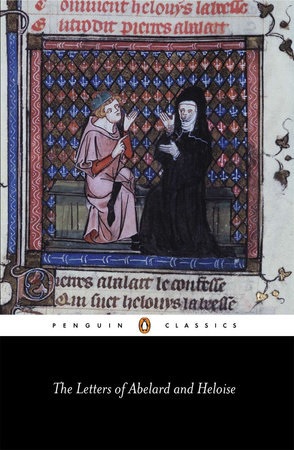 Yes, love is complicated, as it ever was. The first Valentine was sent in the 15th century, but you could make a case for other precedents, including, from the 12th century, The Letters of Abelard and Heloise (Penguin Classics).
Letters, in fact, are what I've been thinking about this week. Not just romantic letters, but books full of letters portraying love in unexpected ways, like 84 Charing Cross Road (Penguin), in which Helen Hanff chronicles her 20-year correspondence with a bookseller ("the blessed man who sold me all my books") in an antiquarian bookshop in London.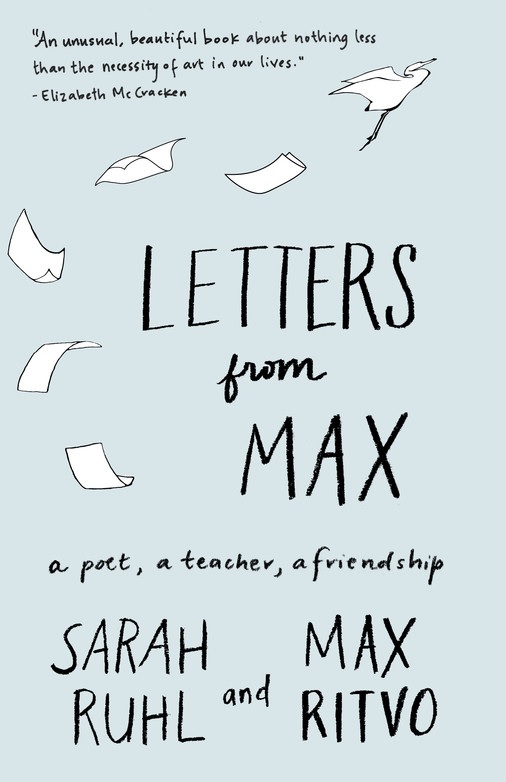 Or the way the voices of playwright Sarah Ruhl and the late poet Max Ritvo shimmer in Letters from Max: A Poet, a Teacher, a Friendship (Milkweed Editions). Ritvo's cancer death sentence is the shadow here, yet what emerges from their brilliant, funny, heartbreaking exchanges is a frank exploration of human connection, mortality, art and much more in precious real time.
The letters Rainer Maria Rilke wrote almost daily to his wife, Clara, are collected in Letters on Cézanne, translated by Joel Agee (North Point Press). Rilke shares his intense encounters with Cézanne's works during the 1907 Salon d'Automne in Paris: "I wanted to tell you about all this, because it connects in a hundred places with a great deal that surrounds us, and with ourselves."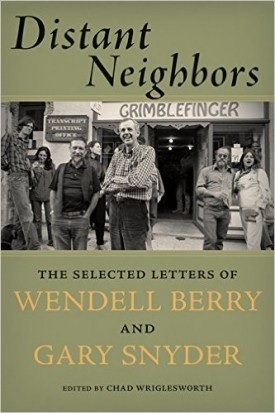 Regarding Distant Neighbors: The Selected Letters of Wendell Berry and Gary Snyder, edited by Chad Wiglesworth (Counterpoint), Gary Ferguson observed in the Los Angeles Review of Books that "these small, more literally grounded concerns, the tiny details of a day spent in Henry County, Kentucky, or in the foothills of the Sierras, are shining threads in the cloth of this long, good friendship."
Just sharing some collected letters from the heart for Valentine's Day. --Robert Gray

In this Issue...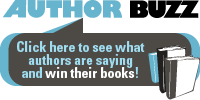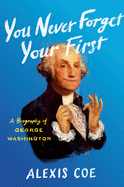 This refreshing biography of George Washington offers a balanced accounting of his successes and failures--as a general, a man and a leader.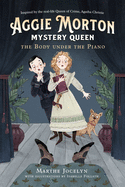 A junior detective and her new friend work to solve a murder in this opener to a middle-grade series about a fictionalized child Agatha Christie.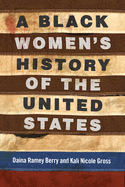 by Daina Ramey Berry , Kali Nicole Gross
This engrossing book offers a look at U.S. history through the experiences of Black women.
Review by Subjects:
Fiction ⋅ Mystery & Thriller ⋅ Romance ⋅ Biography & Memoir ⋅ History ⋅ Religion ⋅ Science ⋅ Children's & Young Adult

From Pages Bookshop
Upcoming Events
August GR Virtually Reads: Orphan Train
08/11/2020 - 6:00PM
This month we are reading "Orphan Train" by novelist Christina Baker. Whether you have just started the book or finished it months ago, all are welcome to come and join our book club, we would love to have you! This book club is a virtual book club. You can join it here or copying the link into your browser: https://meet.google.com/qts-qdtc-ewz This book club is free and open to the public. Purchase your copy at Pages and get 15% off. This book club meets the first Tuesday of every...
Pages Bookshop & WDET Present: John Moe
08/13/2020 - 6:30PM
Pages Bookshop and WDET are excited to present a live conversation with author and radio broadcast host John Moe to discuss his new book "The Hilarious World of Depression." John will be joined in conversation by the host of WDET's CultureShift, Amanda LeClaire. All ticket sales from this event will go towards WDET's fundraiser to raise 2 million dollars before September 30th. To learn more about their fundraiser please visit WDET's website. Tickets are available at different amounts in...
Pages Bookshop Virtually Presents Nandi Comer
08/18/2020 - 6:30PM
Looking for something to help you get through this long, hot summer? We have just the thing! Join us for an evening of poetry with Detroit writer and poet, Nandi Comer. Nandi's latest book of poetry, Tapping Out came out this past May and since we couldn't celebrate with her at Pages, we've decided to take the celebratory reading to a virtual realm. You can register for this event here. You can buy Nandi's book of poetry here. About Taping Out The relentless motions...
Pages Bookshop Virtually Presents: francine j. harris & Raven Leilani
08/25/2020 - 6:30PM
We are beyond excited to virtually host poet francine j harris and debut novelist, Raven Leilani for their newest books "Here is the Sweet Hand and "Luster." Both francine and Raven's books come out on August 4, 2020! We cannot wait to hear what these incredible writers have to say to each other and learn more about their books and what it's like to have them come out now. This conversation with be hosted on Crowdcast. You can register for the event here. You can...
Book Candy
A Book Date How-To
"Take yourself on a book date," Quirk Books advised.
---
Word evolution: "Quarantine." The Guardian explored how fasting in the wilderness developed into a medical condition.
---

Elite Daily checked out "9 Airbnbs with libraries that Belle from Beauty & The Beast would book."
---
"Generations of handwritten Mexican cookbooks are now online," according to Gastro Obscura.
---
She published poems under the pseudonym Acton Bell. Mental Floss gathered "11 enlightening facts about Anne Brontë."
---
For paper fans, Colossal showcased "miniature seascapes and cities top elaborate paper wigs by Asya Kozina and Dmitriy Kozin."



Happy 50th Birthday, Andrews McMeel!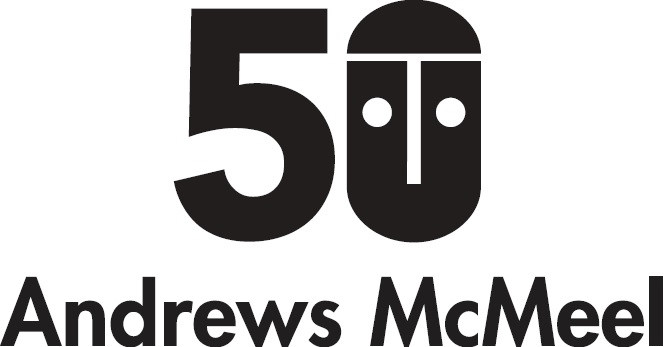 With the support of the publisher,
Shelf Awareness
celebrates the 50th anniversary of Andrews McMeel Universal. The company has a heritage of cutting-edge publishing that encompasses a range of platforms and categories from comics to gift books to kids to poetry, all united by their strong voices, original perspectives and humor.
Upcoming 2020 Titles: A Selection
The following are major titles from Andrews McMeel appearing this year: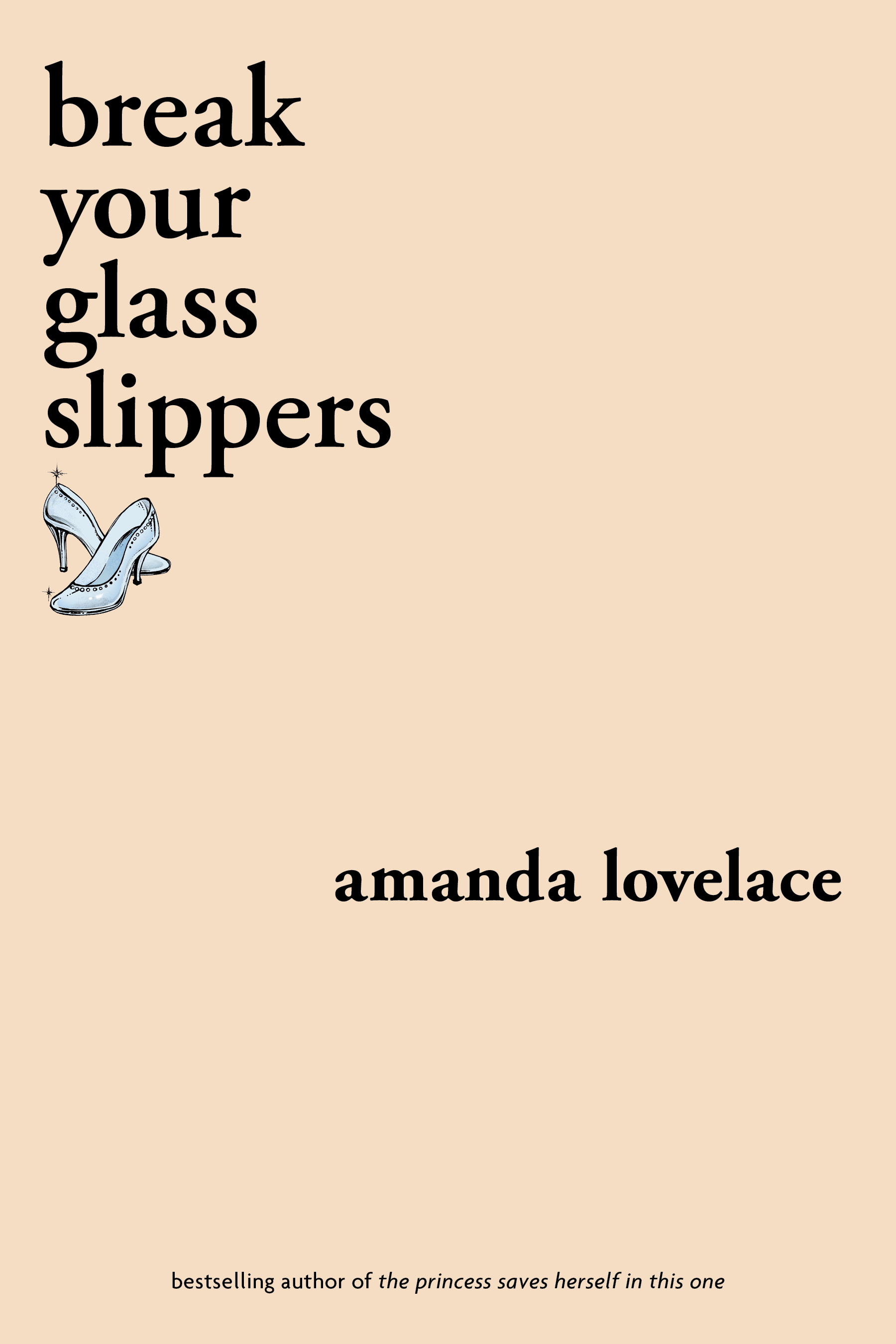 Poetry:
break your glass slippers (you are your own fairy tale) by Amanda Lovelace. The bestselling and award-winning author of the "women are some kind of magic" poetry series presents a new companion series, "you are your own fairy tale." The first installment, break your glass slippers, is about overcoming those who don't see your worth, even if that person is sometimes yourself. (March 17.)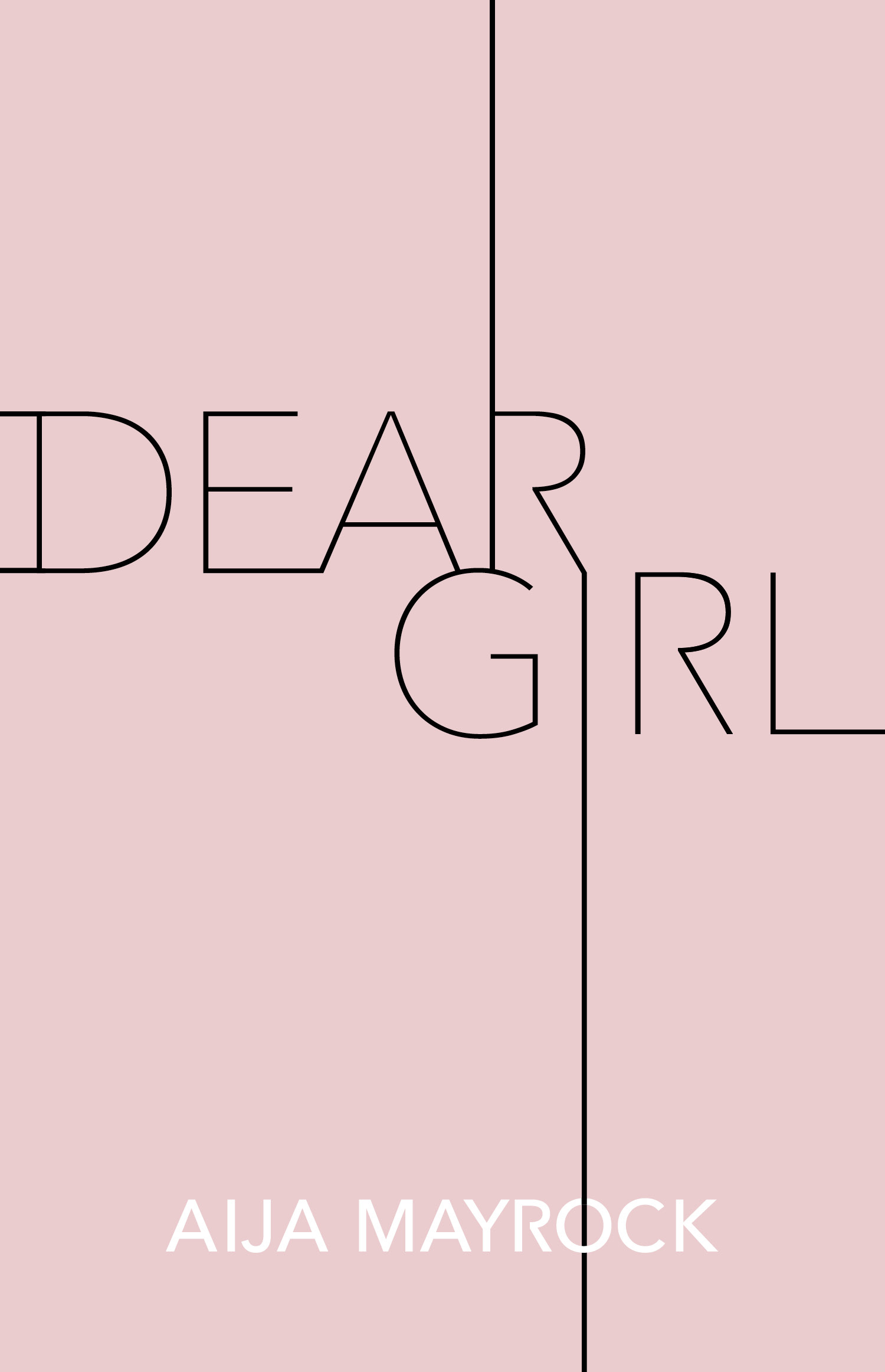 Dear Girl by Aija Mayrock. Celebrated activist and spoken-word performer Aija Mayrock presents her debut poetry collection that takes readers on an empowering, lyrical journey through being a woman in today's society, exploring issues like suicide, sexual assault, self-image, and healing. (April 7.)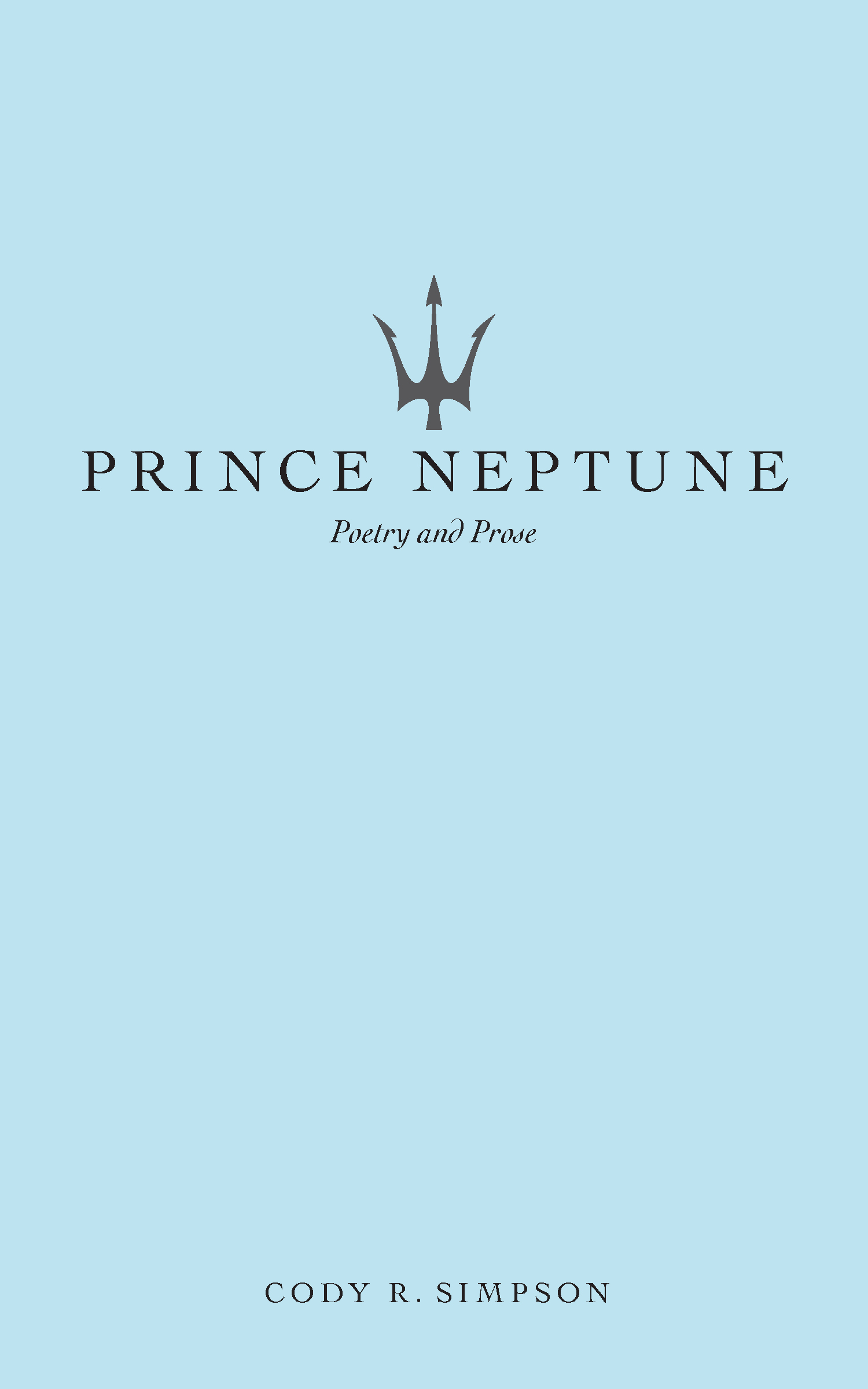 Prince Neptune: Poetry and Prose by Cody Simpson. Los Angeles-based Australian writer, singer, songwriter Cody Simpson is thrilled to share his first book with the world. It's Jack Kerouac meets Arthur Rimbaud for the millennial generation. (April 7.)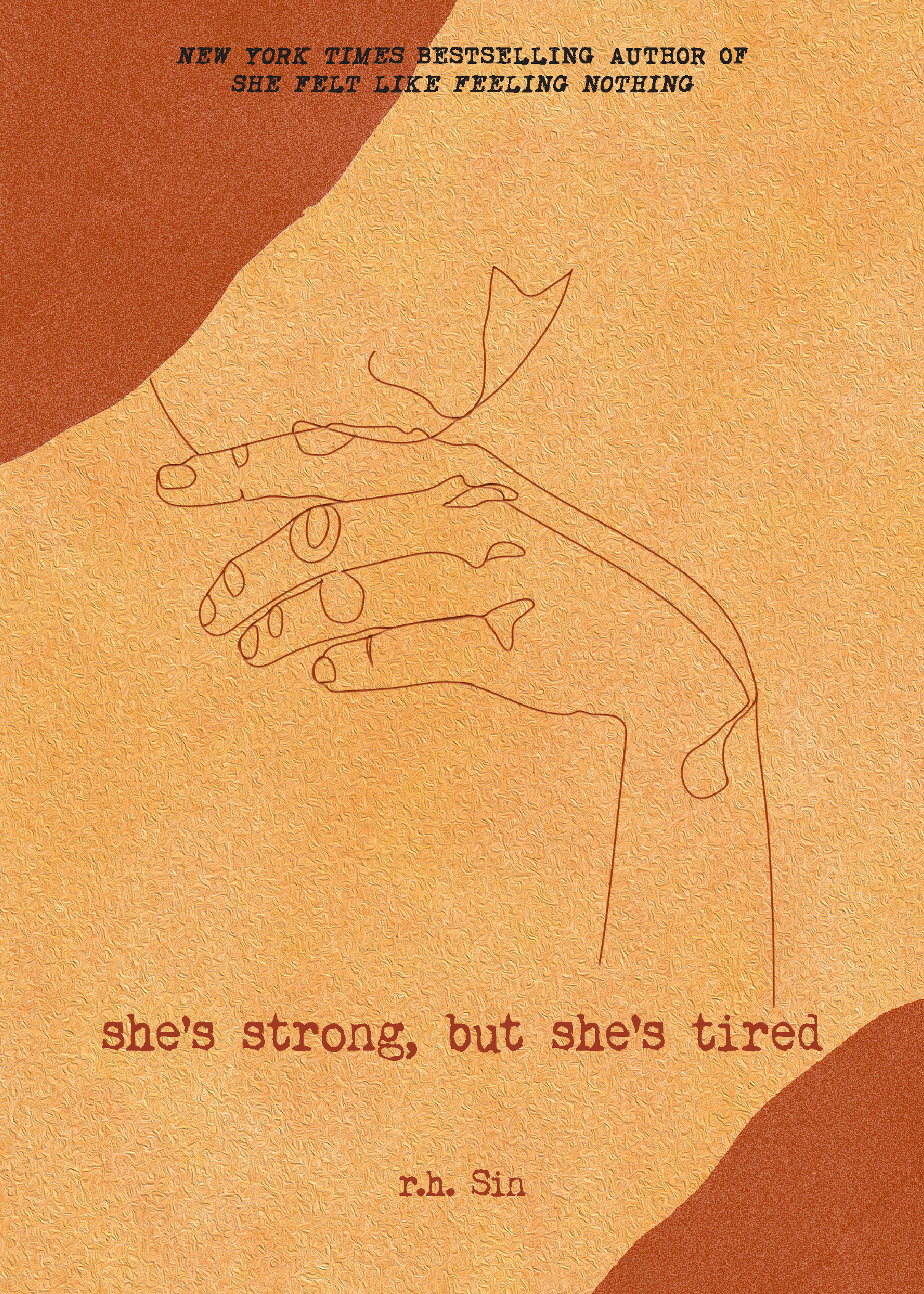 She's Strong But She's Tired by r.h. sin. A poetic documentation of pain, loneliness, courage, and triumph by the New York Times bestselling author. (September 22.)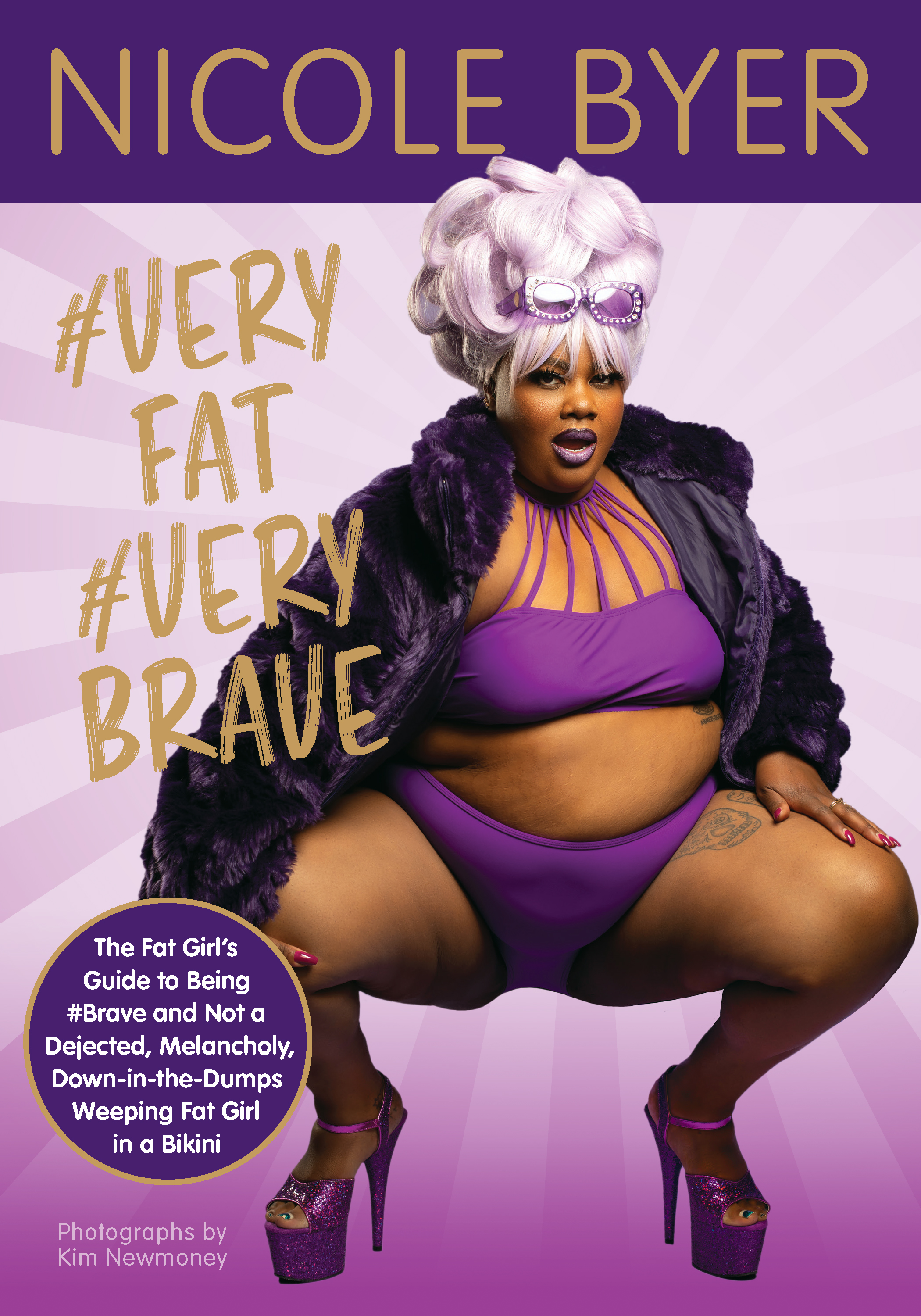 Humor:
#VERYFAT #VERYBRAVE: The Fat Girl's Guide to Being #Brave and Not a Dejected, Melancholy, Down-in-the-Dumps Weeping Fat Girl in a Bikini by Nicole Byer. The actress, comedian, and podcaster extraordinaire's guide to being a #brave, bikini-wearing badass. (May 19.)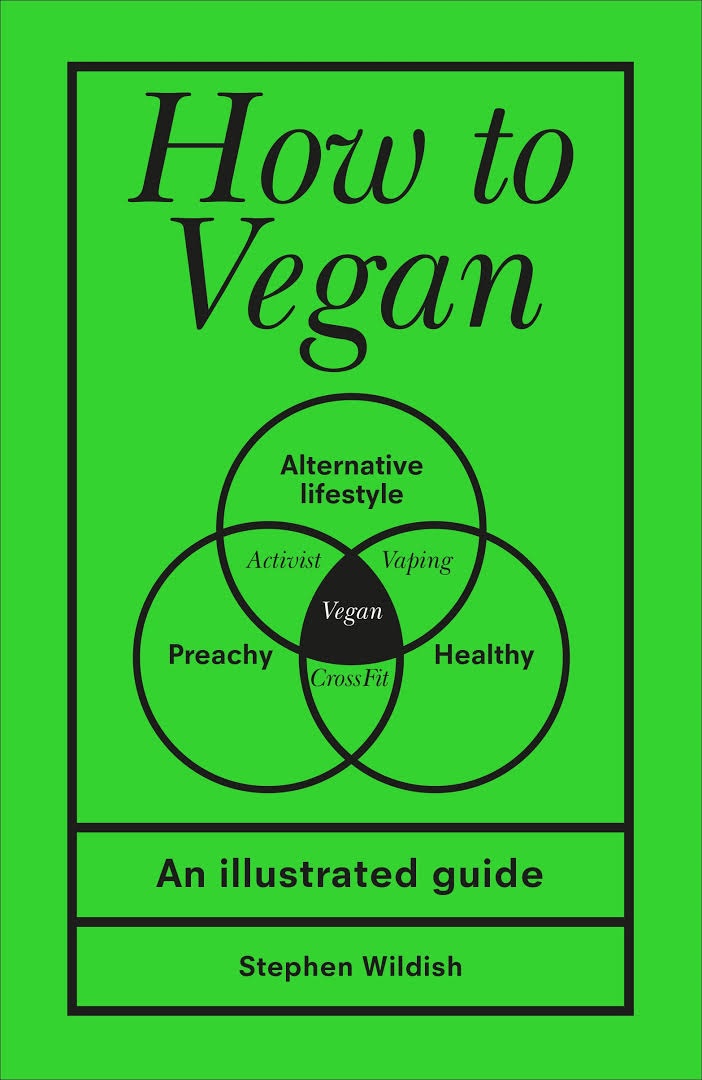 How to Vegan: An Illustrated Guide by Steven Wildish. A brilliant, incisively funny guide on how to eat vegan and how to talk vegan written by a vegan who is also an infographic genius. Walking the line perfectly between tongue-in-cheek without being offensive to either vegans or meat-eaters, Wildish provides helpful and humorous infographs for being, shopping, and eating vegan. (September 15.)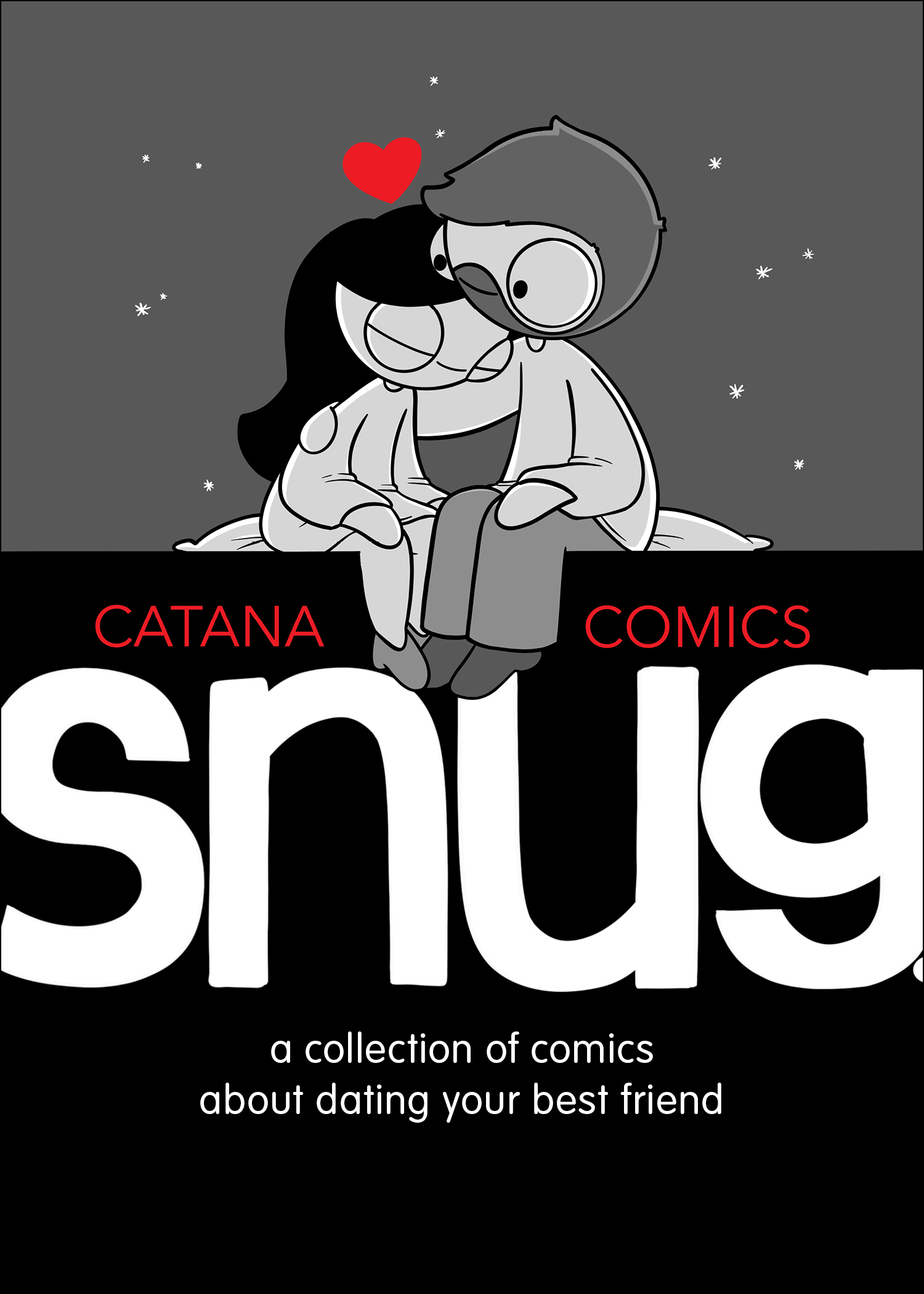 Illustrated Humor:
Snug: A Collection of Comics about Dating Your Best Friend by Catana Chetwynd. From the author of the bestselling Little Moments of Love, Snug perfectly captures the honest, playful, and relatable snapshots of romantic life. (February 4.)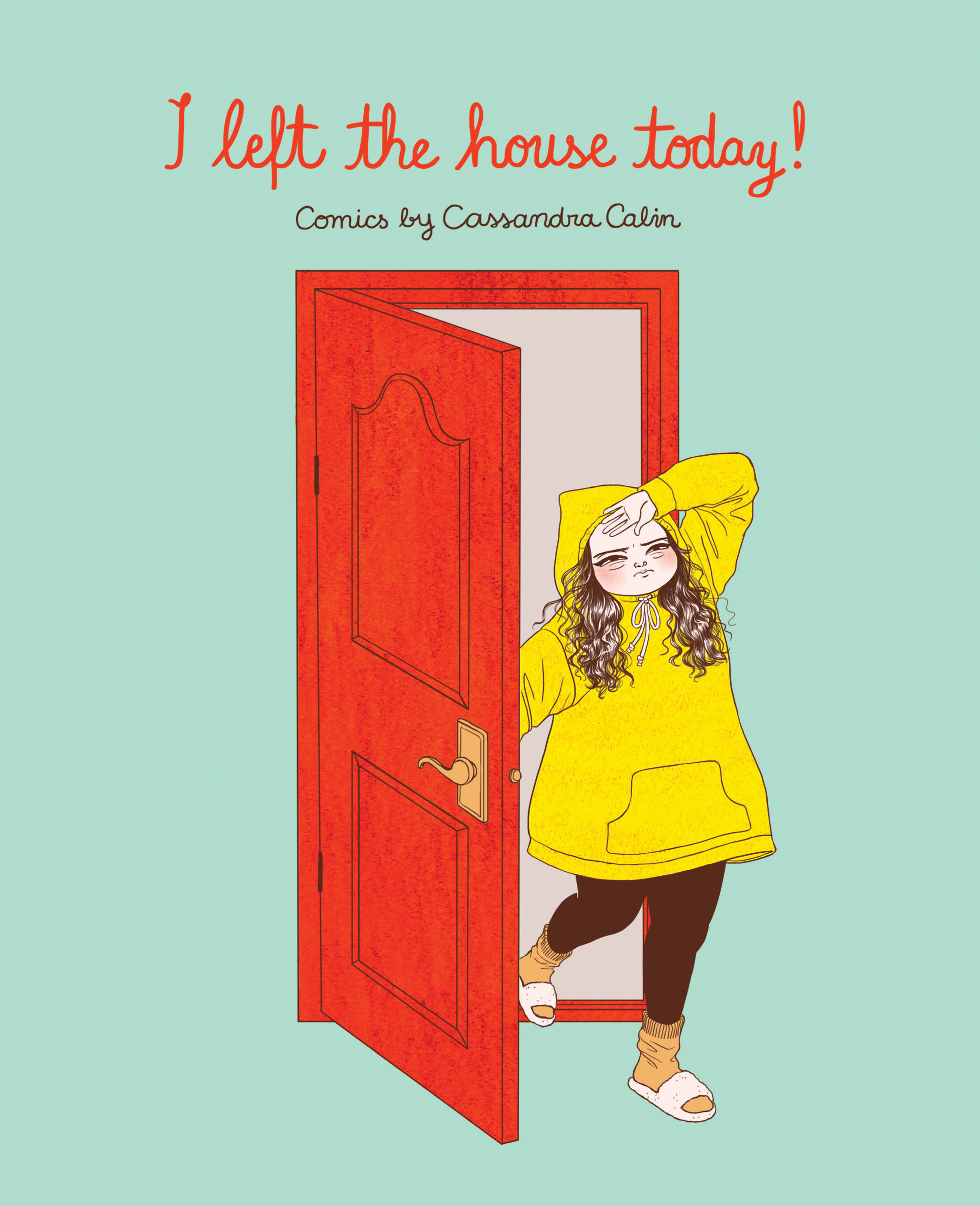 I Left the House Today: Comics by Cassandra Calin by Cassandra Calin. Hilarious and relatable comics about one young woman's life, relationships, and day-to-day humorous musings on why it's good to leave the house sometimes--and when it's better to stay home. (June 2.)
Fangs by Sarah Andersen. A new gothic romance series from award-winning Sarah's Scribbles creator Sarah Andersen (author of Adulthood Is a Myth, Big Mushy Happy Lump, Herding Cats). Fangs has quickly become one of the most popular comics on Tapas (and Sarah has an online platform of more than five million). (September 1.)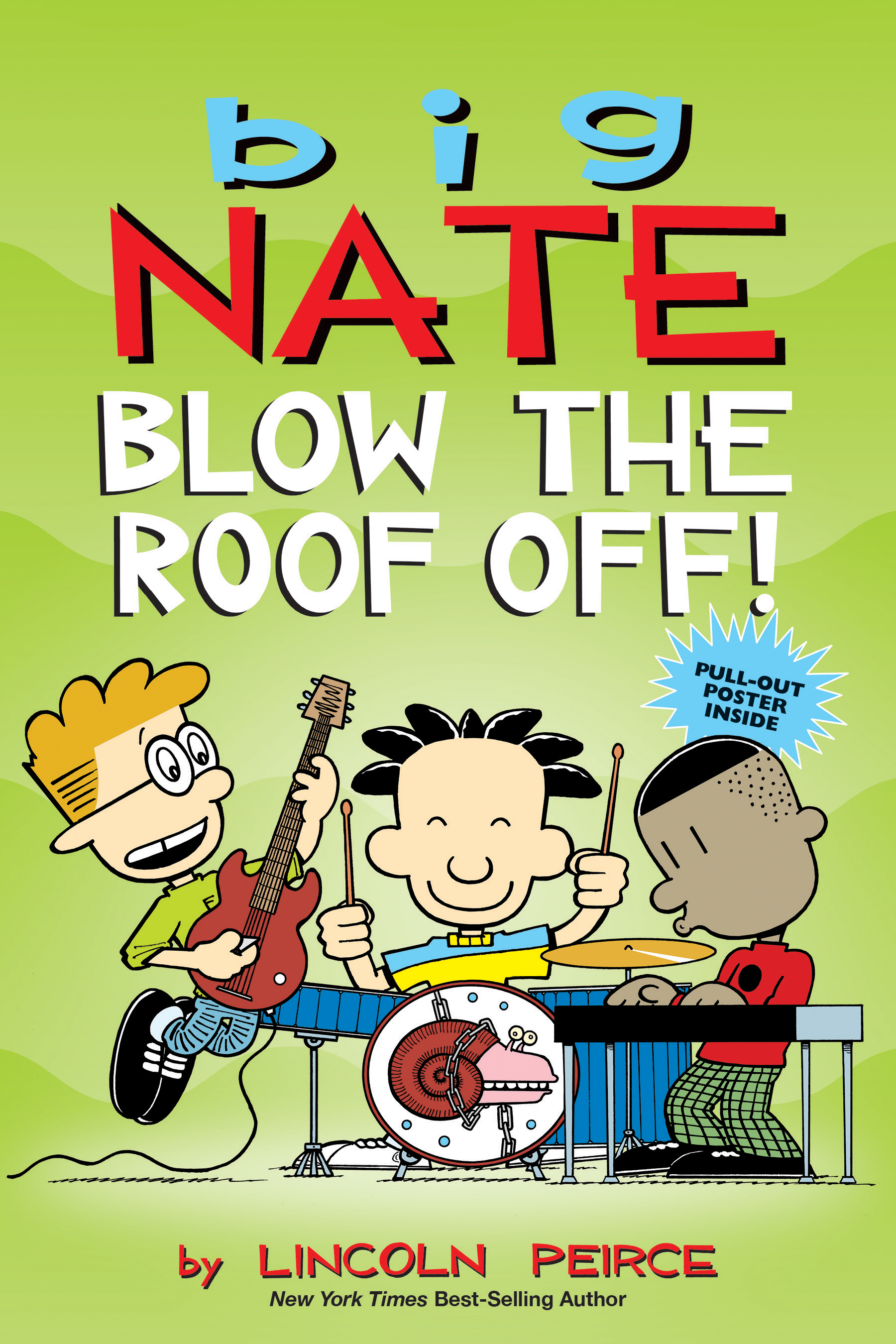 Kids:
Big Nate: Blow the Roof Off! by Lincoln Peirce. This latest in the Big Nate series takes readers on a hilarious, romantic, rock-and-roll adventure. (March 3.)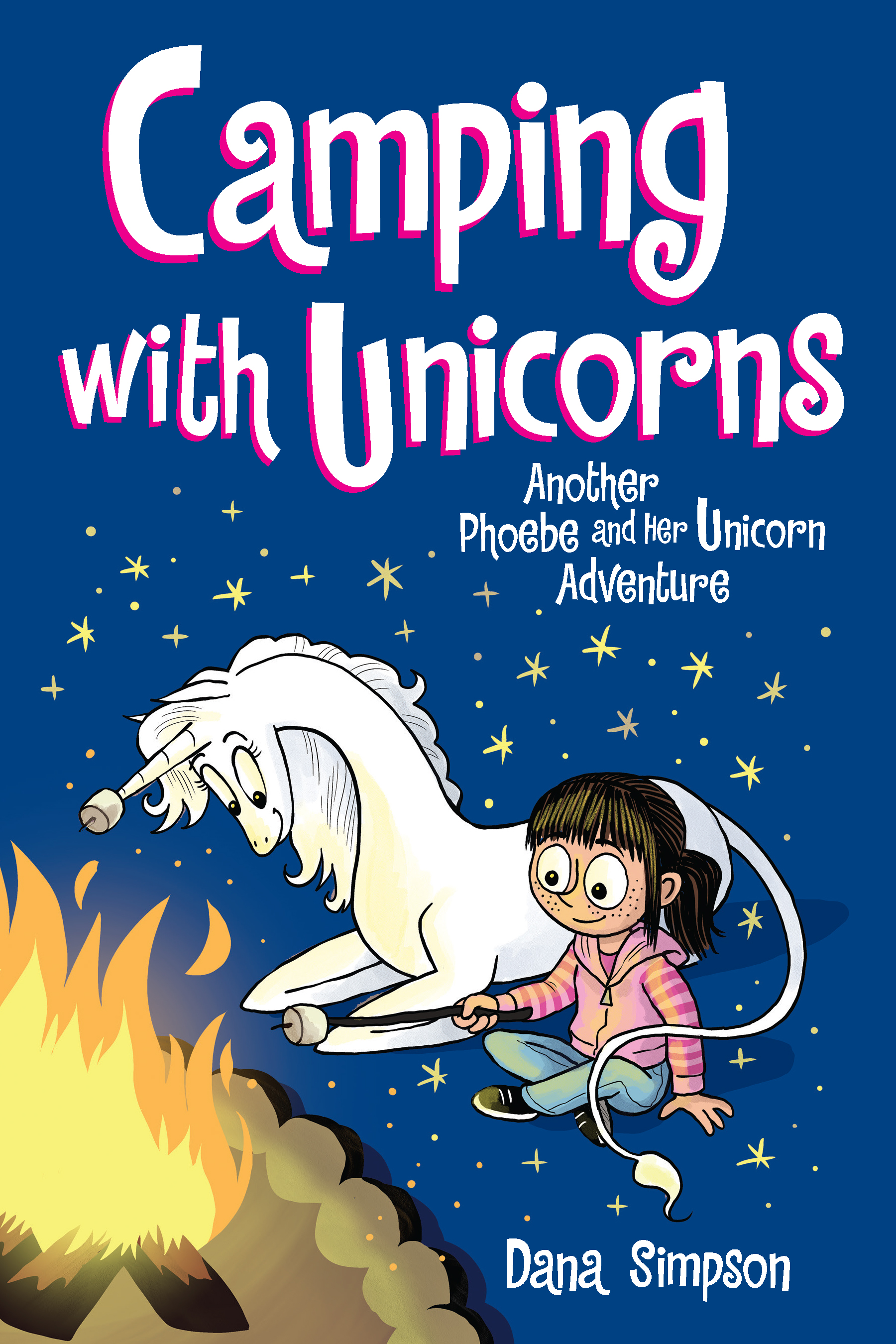 Camping with Unicorns: Another Phoebe and Her Unicorn Adventure (Volume 11) by Dana Simpson. The latest installment in this bestselling series is full of mischief, magic and adventure--as well as an important reminder to always stay true to yourself. (April 7.)
Also, AMP will introduce up to 20 new titles from its latest initiative in children's publishing, Epic! Originals, featuring an exclusive new line of books created in conjunction with Epic!, the world's leading digital library for kids.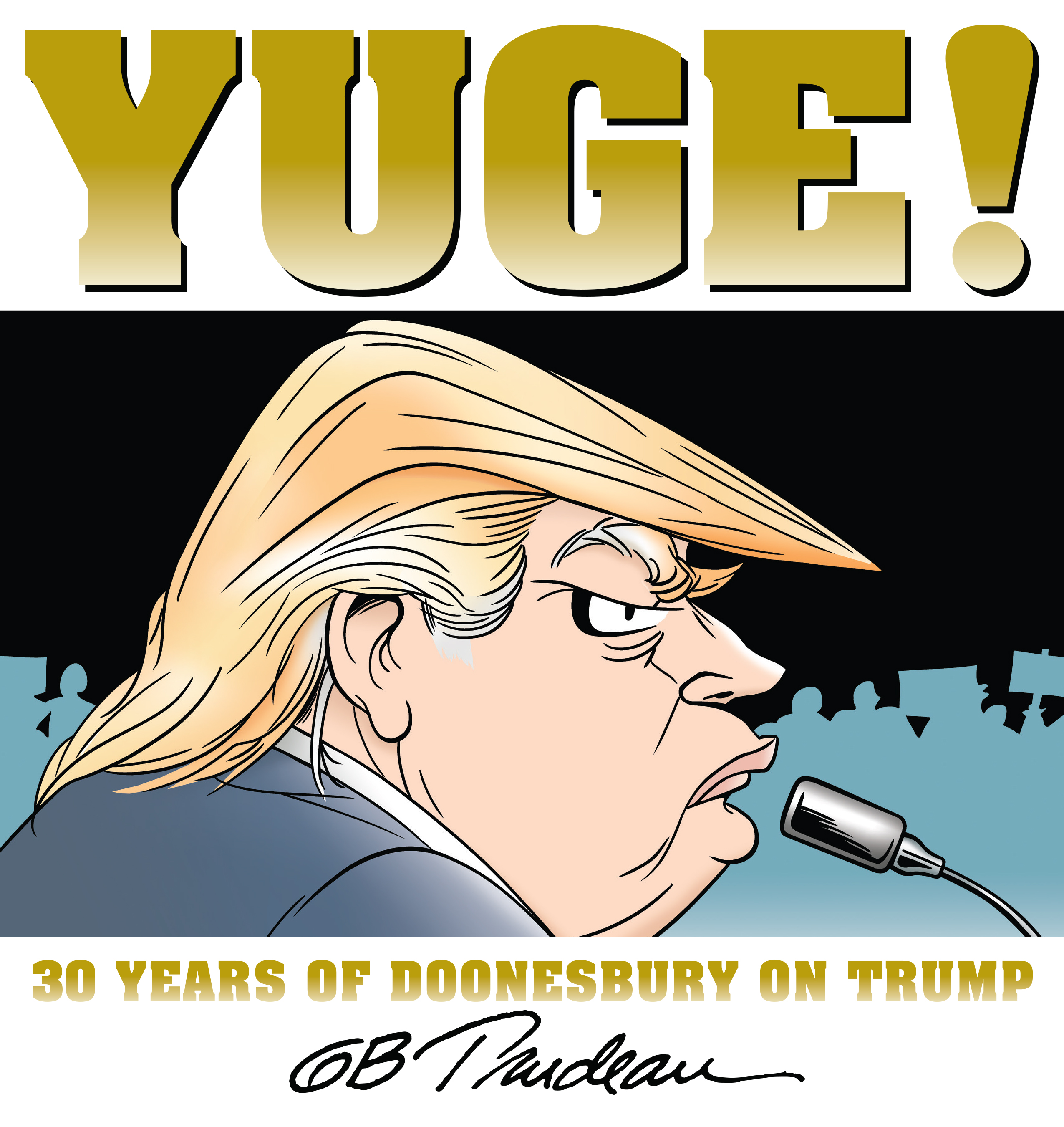 Doonesbury:
This year is the 50th anniversary of the debut in syndication of Doonesbury by Pulitzer Prize-winning Garry Trudeau on October 26, 1970. Lewser: More Doonesbury in the Time of Trump, appearing July 7, is a mirthful and merciless skewering of the Trump administration that will include two years of original Doonesbury Sunday, full-color spreads, and 18 previously unpublished strips. The book will complete Trudeau's Trump trilogy, and arrives just as the 2020 election is in full swing. Yuge!: 30 Years of Doonesbury on Trump and Sad: Doonesbury in the Time of Trump were his previous bestselling Trump collections.

Great Reads
Rediscover: The Memory of Running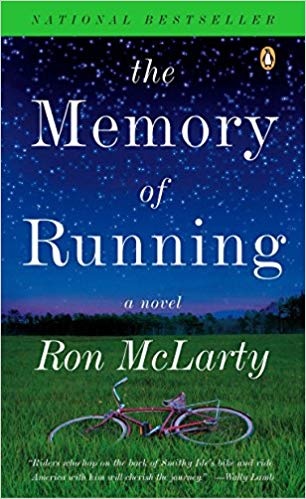 Novelist, character actor and prolific audiobook narrator Ron McLarty died February 8 at age 72. McLarty regularly appeared in films and TV series such as
Spenser for Hire
,
Cop Rock
and
Law & Order
. His debut novel,
The Memory of Running
, had difficulty finding a print publisher, so McLarty released it as an audiobook. Stephen King came across that recording and, in 2003, in his
Entertainment Weekly
column "The Pop of King," he called
The Memory of Running
"the best book you can't read." King's comments caused a bidding war for McLarty's novel. It was published by Viking in 2004, followed by
Traveler
(2007),
Art in America
(2008) and
The Dropper
(2009). In addition to narrating his own work, McLarty's audiobook credits include authors King, Danielle Steel, David Baldacci, Anne Rice, Richard Russo, Elmore Leonard, Ed McBain, Scott Turow and George W. Bush.
The Memory of Running
follows obese drinker, smoker and middle-aged Vietnam War veteran Smithson "Smithy" Ide. In the course of a single week, Smithy loses both his parents and his estranged sister. When he rides his old Raleigh bicycle out of his parents' house in Rhode Island, Smithy begins a journey of redemption and self-discovery to claim his sister's body in Los Angeles.
The Memory of Running
is available in paperback from Penguin Books ($16, 9780143036685). --
Tobias Mutter

Book Reviews
Fiction
Morrow, $28.99, hardcover, 448p., 9780062931092
Riverhead Books, $26, hardcover, 320p., 9780525534938
Holt, $26, hardcover, 240p., 9781250144355
Mystery & Thriller
Penguin, $17, paperback, 224p., 9780143134985
Romance
Forever, $7.99, mass market paperbound, 480p., 9781538716519
Gallery Books, $16, paperback, 288p., 9781501191633
Biography & Memoir

Viking, $27, hardcover, 304p., 9780735224100
History

Beacon Press, $27.95, hardcover, 288p., 9780807033555
Religion
Thomas Nelson, $15.99, paperback, 368p., 9780785229612
Science
Norton, $26.95, hardcover, 312p., 9780393651546
Children's & Young Adult

Tundra Books, $15.99, hardcover, 336p., ages 9-12, 9780735265462
Dial, $19.99, hardcover, 64p., ages 3-7, 9780593108727
Candlewick, $16.99, hardcover, 40p., ages 3-7, 9781536204537
--- SPECIAL ADVERTORIAL OFFERINGS ---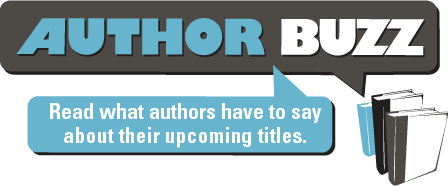 Dear Reader,

In Japanese Occupied Singapore, Mirza, a known collaborator, is found murdered clutching a mimosa branch. Su Lin's Uncle Chen is a suspect and Hideki Tagawa, former spy and power in the new regime, offers Su Lin her uncle's life in exchange for using her knowledge of local ways and languages to find the real killer. But the secrets she unearths strike painfully close to home…

Email me at ovidiabookwriter@gmail.com to win one of five signed copies.

Ovidia Yu
www.ovidiayu.com




Publisher:
Constable

Pub Date:
September 8, 2020

ISBN:
9781472132024

List Price:
$15.99
---