From the Shelf
Cairo Stories
Novels by the Egyptian authors Naguib Mahfouz and Ahdaf Soueif transport readers to the streets of Cairo and the everyday life of Cairenes in the 20th century. While these books inhabit a world that seems far away from our own, in fact the daily struggles facing their characters demonstrate how much people all over the world have in common.
Mahfouz is a renowned literary figure in Egypt and a Nobel Prize winner. His monumental work of social realism, the Cairo Trilogy (Everyman's Library, $36), focuses on the impact of social change on ordinary people living in the neighborhoods of Egypt's largest city, and how the outside world creeps into homes and the lives of children no matter how much one tries to insulate them from it. The three books in the trilogy--Palace Walk, Palace of Desire and Sugar Street (Anchor, $17 each)--were named after streets in Cairo. The novels span three generations of the fictional Abd al-Jawad family, extending from 1917 to just before the end of World War II, during British occupation of Egypt. Mahfouz's characters live in an evolving colonial society where Western influence on Arab culture is woven into an engrossing family drama.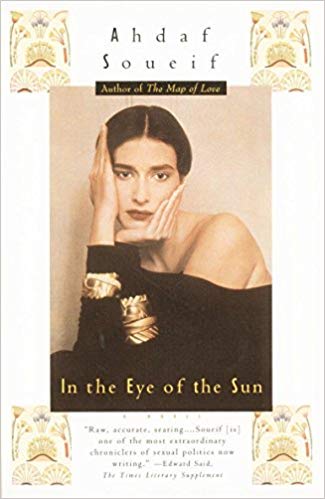 Soueif, a journalist and founding chair of the Palestine Festival of Literature, has created a fascinating portrait of Cairo's Western-educated elite in In the Eye of the Sun (Anchor, $25). The protagonist, a young woman named Asya, struggles with love, lust and longing against the backdrop of late 20th-century political upheaval and Egypt's broadening role in Middle Eastern politics.
Mahfouz and Soueif's novels are brilliant studies in human nature and family dynamics, as well as the governmental and social forces of change that continue to this day, following the 2011 Egyptian revolution. -- Shahina Piyarali, writer and reviewer

In this Issue...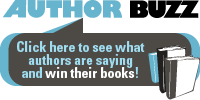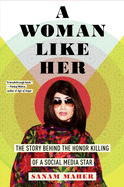 A reporter's deep dive into the short life of Pakistan's first social media celebrity, with a focus on efforts to promote the digital rights of women in the Indian subcontinent.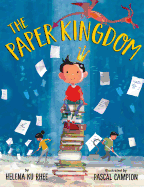 In this entrancing picture book, a boy has to join his parents at work when the babysitter cancels.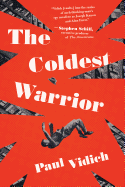 This satisfying homage to classic Cold War spy fiction gives its characters fresh and captivating depth.
Review by Subjects:
Fiction ⋅ Mystery & Thriller ⋅ Biography & Memoir ⋅ Social Science ⋅ Nature & Environment ⋅ Humor ⋅ Performing Arts ⋅ Children's & Young Adult

From Pages Bookshop
Upcoming Events
August GR Virtually Reads: Orphan Train
08/11/2020 - 6:00PM
This month we are reading "Orphan Train" by novelist Christina Baker. Whether you have just started the book or finished it months ago, all are welcome to come and join our book club, we would love to have you! This book club is a virtual book club. You can join it here or copying the link into your browser: https://meet.google.com/qts-qdtc-ewz This book club is free and open to the public. Purchase your copy at Pages and get 15% off. This book club meets the first Tuesday of every...
Pages Bookshop & WDET Present: John Moe
08/13/2020 - 6:30PM
Pages Bookshop and WDET are excited to present a live conversation with author and radio broadcast host John Moe to discuss his new book "The Hilarious World of Depression." John will be joined in conversation by the host of WDET's CultureShift, Amanda LeClaire. All ticket sales from this event will go towards WDET's fundraiser to raise 2 million dollars before September 30th. To learn more about their fundraiser please visit WDET's website. Tickets are available at different amounts in...
Pages Bookshop Virtually Presents Nandi Comer
08/18/2020 - 6:30PM
Looking for something to help you get through this long, hot summer? We have just the thing! Join us for an evening of poetry with Detroit writer and poet, Nandi Comer. Nandi's latest book of poetry, Tapping Out came out this past May and since we couldn't celebrate with her at Pages, we've decided to take the celebratory reading to a virtual realm. You can register for this event here. You can buy Nandi's book of poetry here. About Taping Out The relentless motions...
Pages Bookshop Virtually Presents: francine j. harris & Raven Leilani
08/25/2020 - 6:30PM
We are beyond excited to virtually host poet francine j harris and debut novelist, Raven Leilani for their newest books "Here is the Sweet Hand and "Luster." Both francine and Raven's books come out on August 4, 2020! We cannot wait to hear what these incredible writers have to say to each other and learn more about their books and what it's like to have them come out now. This conversation with be hosted on Crowdcast. You can register for the event here. You can...
Book Candy
SFF Adaptations on the Way
Gizmodo recommended "8 sci-fi and fantasy books to read (or re-read) before their adaptations hit the screen."
---
The Tobias Harris Book Club: NBC Sports explored what the Philadelphia 76ers forward has been reading.
---
U.K. poet laureate Simon Armitage's band LYR has signed with "post-classical" label Mercury KX and released their first single, "Never Good with Horses," the Guardian wrote.
---
"New app lets you hear Chaucer's The Canterbury Tales in original 14th-century English," Mental Floss noted.
---
VG Studio's Band Rail bookcase "ripples effortlessly through space while holding considerable book weight." (via Bookshelf)

Great Reads
Rediscover: Charles Portis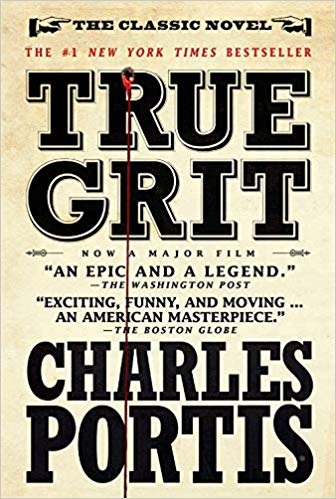 Charles Portis, author of the classic western novel
True Grit
, died February 17 at age 86. Born and raised in Arkansas, Portis was a Marine in the Korean War before turning to a career in journalism. He wrote for the
Memphis Commercial Appeal
and the
Arkansas Gazette
, then moved to New York City, where he worked for the
New York Herald Tribune
. He was the
Tribune
's London chief until 1964, when he returned to Arkansas to write novels full-time in a fishing shack. His first book,
Norwood
(1966), follows a Texan ex-Marine convinced by a conman to drive two cars to New York City, meeting an eclectic cast along the way. It was adapted into a film in 1970.
In
True Grit
(1968) an elderly Mattie Ross recounts her adventures as a 14-year-old girl in Yell County, Ark. Together with hard-drinking U.S. Marshal Rooster Cogburn and a Texas Ranger, Mattie hunts the drifter who killed her father. John Wayne won a Best Actor Oscar for his portrayal of Cogburn in the 1969 film. Jeff Bridges played Cogburn in Joel and Ethan Coen's 2010 adaptation. Portis also wrote
The Dog of the South
(1979),
Masters of Atlantis
(1985) and
Gringos
(1991), all reissued in paperback in 1999 and 2000 by the Overlook Press.
True Grit
was last published in 2010 by Abrams ($15.95). --
Tobias Mutter

The Writer's Life
Reading with... Phillipa Chong
photo: Christina De Melo
Phillipa Chong, author of Inside the Critics' Circle: Book Reviewing in Uncertain Times (Princeton University Press), is assistant professor of sociology at McMaster University.
On your nightstand now:
Mastering your Adult ADHD by Steven A. Safren et al. The book was clearly written in a way to enable adults with ADHD to read along. I am studying its structure so that I can make my own writing more accessible for all types of readers.
Favorite book when you were a child:
Perfect Pigs: An Introduction to Manners by Marc Brown and Stephen Krensky (1982). I am a Pig under the Chinese zodiac and so is my mother. And it was one of the books that we bonded over. I remember how thrilled she was when I brought it home from the school library. She even bought the actual book so we'd have a copy at home. That was a big deal and I knew it was a special book. We also love good manners.
Your top five authors:
This is good for anyone looking for people who write about complicated social issues in an accessible way:
Sarah Sobieraj has this amazing literary quality to the way she writes about the state of journalism and political discourse--even in her research articles, which is an unforgiving form.
Steven Shapin writes beautifully about the history of science and wine!
Amin Ghaziani's There Goes the Gayborhood is frustratingly well-written.
I love Parul Sehgal's essays and I appreciate her care with the historical and cultural weight of words, which I am all about as a cultural sociologist who takes care when naming my concepts.
Elaine Liu runs the blog, Laineygossip.com. And when some stuff goes down in the creative industries that requires some honest, direct, intersectional thinking--that's where I like to go. I've particularly enjoyed her writing on Serena Williams.
Book you've faked reading:
I like to think of it as I haven't gotten to these books yet. I WILL read them, Shelf Awareness! But books have their own timing, too. You know a book is right for you. So you pick it up. And maybe it sits on the shelf for two years. But then depending what you're thinking about or going through, life dictates the right time to connect with it. I've had research projects that span five years from inception to when I actually start working on it in earnest. Those crisp moments when I have exactly the right title to turn to on my book shelf... feel excellent.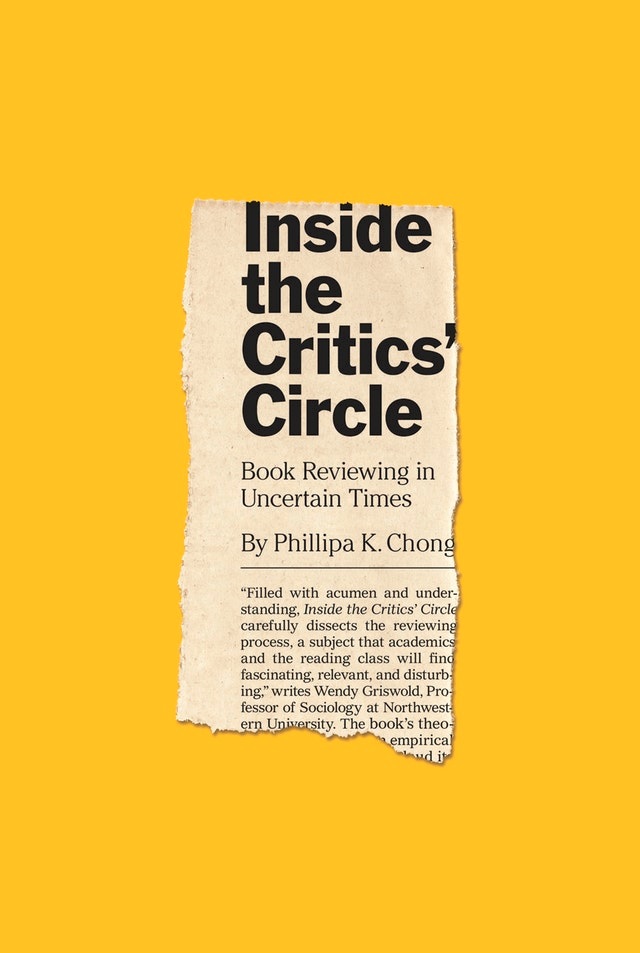 Book you're an evangelist for:
Line by Line: How to Edit Your Own Writing by Claire Kehrwald Cook. It's just a really handy book for anyone looking to be less wordy. I should have consulted it more when I wrote my own book, honestly. Going back to basics is never a bad thing!
Book you've bought for the cover:
I don't think I've ever done this because so many nonfiction and academic books have bad covers, but good insides! #dontshootthemessenger. I might do this if I read more Harlequin romances. #CanLit
Book you hid from your parents:
Anything self-help because they would take it as a denunciation of their parenting skills. There are a lot of spines turned backwards in my home bookshelf. Surprise!
Book that changed your life:
My first (unpublished) book, a Grade 3 research project entitled Ladybugs, was everything. I remember learning about the different categories by which to organize our research findings (e.g., food and mating). And a whole world of order and adventure opened up to me.
Favorite line from a book:
"It's a structuring structure." --Pierre Bourdieu, The Field of Cultural Production. (A lot of academics are LOL-ing right now.)
Five books you'll never part with:
Economy and Society, Parts I and II by Max Weber
Captivate by Vanessa van Edwards
The Field of Cultural Production by Pierre Bourdieu
Art Worlds by Howard S. Becker
Inside the Critics' Circle by ME, of course! Because I was totally that six-year-old who knew she wanted to--and was going to--write a book. And here we are.
Book you most want to read again for the first time:
I don't know that I want to read it again, but a really profound experience I had was when I read E.B. White's Charlotte's Web for the first time as a child. I remember it was the first I felt really complicated emotions as a young kid, but in a very safe way. I didn't have words for it. But the art let me experience and play with it.
Your first memory of reading:
I remember not knowing how to read. And I remember learning how to read. The space between the letters suddenly got really slippery and I could decode letters into words and then sentences. The whole universe unlocked.

Book Reviews
Fiction
Simon & Schuster, $26, hardcover, 320p., 9781982104580
Mystery & Thriller

Pegasus Crime, $25.95, hardcover, 224p., 9781643133355
Black Cat/Grove, $17, paperback, 432p., 9780802129475
Bitter Lemon Press, $14.95, paperback, 346p., 9781912242245
Doubleday, $26.95, hardcover, 368p., 9780385545518
Biography & Memoir

Melville House, $27.99, hardcover, 256p., 9781612198408
Social Science
Other Press, $14.99, paperback, 112p., 9781635429930
Nature & Environment
Houghton Mifflin Harcourt, $27, hardcover, 256p., 9781328604415
Humor
Atria, $26, hardcover, 240p., 9781982116484
Performing Arts
Forge, $29.99, hardcover, 720p., 9781250300959
Children's & Young Adult

Random House, $17.99, hardcover, 40p., ages 3-7, 9780525644613
Atheneum, $17.99, hardcover, 160p., ages 12-up, 9781534424937
Simon Pulse, $18.99, hardcover, 384p., ages 12-up, 9781534417540
--- SPECIAL ADVERTORIAL OFFERINGS ---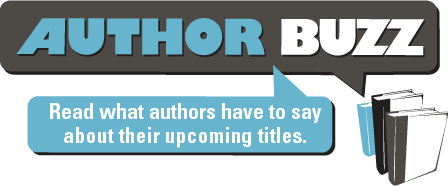 Dear Reader,

In Japanese Occupied Singapore, Mirza, a known collaborator, is found murdered clutching a mimosa branch. Su Lin's Uncle Chen is a suspect and Hideki Tagawa, former spy and power in the new regime, offers Su Lin her uncle's life in exchange for using her knowledge of local ways and languages to find the real killer. But the secrets she unearths strike painfully close to home…

Email me at ovidiabookwriter@gmail.com to win one of five signed copies.

Ovidia Yu
www.ovidiayu.com




Publisher:
Constable

Pub Date:
September 8, 2020

ISBN:
9781472132024

List Price:
$15.99
---