From the Shelf
Anything but Commonplace
Ralph Waldo Emerson said, "Make your own Bible. Select and collect all the words and sentences that in all your reading have been to you like the blast of triumph out of Shakespeare, Seneca, Moses, John, and Paul." Though the term may be unfamiliar, Emerson was urging readers to create a "commonplace book," a collection of meaningful gleanings from one's reading. I've done so since 1983, and recommend three useful sources to inspire you.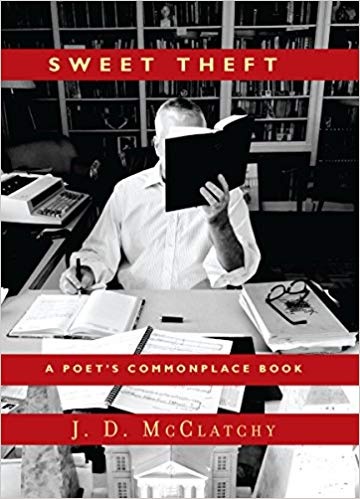 The late poet J.D. McClatchy called his commonplace book "a sort of ledger of envies and joys." In Sweet Theft: A Poet's Commonplace Book (Counterpoint, $26), he compiled roughly half of four decades of his material. Unsurprisingly, the poet liked to "collect sentences because of the way, in each, something is put that is both precise and satisfying."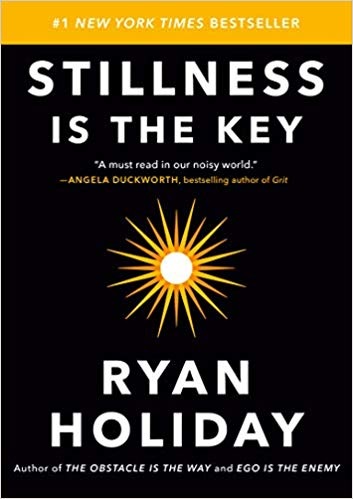 Best known as a popularizer of Stoic philosophy, Ryan Holiday relies on a meticulous notecard system to organize his quotations. His latest book, Stillness Is the Key (Portfolio/Penguin, $25), offers wise strategies to "help us direct our thoughts, process our emotions, and master our bodies." Drawing on sources from the Bhagavad Gita to Fred Rogers, Holiday frankly acknowledges his debt to the "thinkers and philosophers whose ideas make up this book."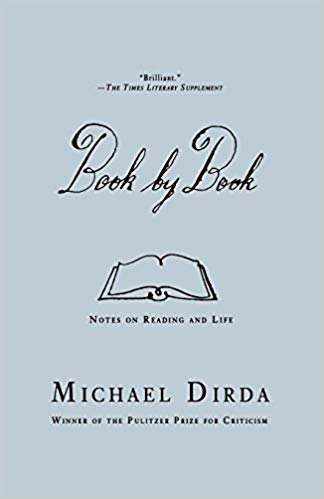 Admirers of Michael Dirda's Washington Post reviews could be excused for believing he's devoured everything worth reading. In Book by Book: Notes on Reading and Life (Holt, $17), Dirda draws from that vast consumption to deliver, among other literary treats, a "florilegium: a "bouquet of insightful or provocative quotations from favorite authors."
As my commonplace book, speaking through Henry James, urges me, "Try to be one of the people on whom nothing is lost." With your own book in hand, you may find that advice easier to follow.

In this Issue...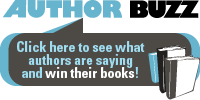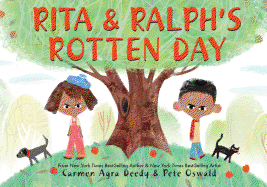 Best friends learn that asking for--and accepting--forgiveness is an up-and-down process in this delightful picture book.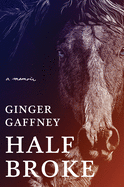 A touching memoir of belonging, redemption and the stunning relationship between humans and horses set at an alternative prison ranch in New Mexico.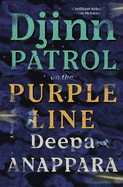 This confident debut novel follows Mumbai kids investigating disappearances in their city's forbidden realms.
Review by Subjects:
Fiction ⋅ Mystery & Thriller ⋅ Science Fiction & Fantasy ⋅ Biography & Memoir ⋅ History ⋅ Children's & Young Adult

From Pages Bookshop
Upcoming Events
August GR Virtually Reads: Orphan Train
08/11/2020 - 6:00PM
This month we are reading "Orphan Train" by novelist Christina Baker. Whether you have just started the book or finished it months ago, all are welcome to come and join our book club, we would love to have you! This book club is a virtual book club. You can join it here or copying the link into your browser: https://meet.google.com/qts-qdtc-ewz This book club is free and open to the public. Purchase your copy at Pages and get 15% off. This book club meets the first Tuesday of every...
Pages Bookshop & WDET Present: John Moe
08/13/2020 - 6:30PM
Pages Bookshop and WDET are excited to present a live conversation with author and radio broadcast host John Moe to discuss his new book "The Hilarious World of Depression." John will be joined in conversation by the host of WDET's CultureShift, Amanda LeClaire. All ticket sales from this event will go towards WDET's fundraiser to raise 2 million dollars before September 30th. To learn more about their fundraiser please visit WDET's website. Tickets are available at different amounts in...
Pages Bookshop Virtually Presents Nandi Comer
08/18/2020 - 6:30PM
Looking for something to help you get through this long, hot summer? We have just the thing! Join us for an evening of poetry with Detroit writer and poet, Nandi Comer. Nandi's latest book of poetry, Tapping Out came out this past May and since we couldn't celebrate with her at Pages, we've decided to take the celebratory reading to a virtual realm. You can register for this event here. You can buy Nandi's book of poetry here. About Taping Out The relentless motions...
Pages Bookshop Virtually Presents: francine j. harris & Raven Leilani
08/25/2020 - 6:30PM
We are beyond excited to virtually host poet francine j harris and debut novelist, Raven Leilani for their newest books "Here is the Sweet Hand and "Luster." Both francine and Raven's books come out on August 4, 2020! We cannot wait to hear what these incredible writers have to say to each other and learn more about their books and what it's like to have them come out now. This conversation with be hosted on Crowdcast. You can register for the event here. You can...
Book Candy
The One Letter in English That Isn't Silent
Mental Floss spelled out the "one letter in the alphabet that can't be silent."
---
Quirk Books showcased "To All the Boys... and other YA novels we'd love to see adapted for Netflix."
---
Electric Lit exposed "7 imposters in literature."
---
Open Culture explored "how William S. Burroughs influenced rock and roll, from the 1960s to today."
---
Lit Hub invited readers "inside the 'vibrant intellectual ecosystem' of Larry McMurtry's home library."

The Yellow Bird Sings
by Jennifer Rosner
The profoundly moving novel The Yellow Bird Sings by Jennifer Rosner offers a beautiful and deeply resonant depiction of the enduring, eternal connection between parent and child. Through unforgettable characters and a gripping, multi-layered plot, Rosner shows how both silence and music can become symbols of hope and survival.
In 1941, Poland is in the throes of war. Róza and Shira live in the small village of Gracja. After Róza's husband, Natan, doesn't return home from work one evening, and her parents are taken by the Germans, mother and daughter flee to a nearby barn owned by Henryk, a frequent customer from the bakery where Róza works. Reluctantly, he and his wife allow the two to remain in the barn loft, hidden from the soldiers carousing nearby. They must stay silent, buried under mounds of hay, with only food scraps for sustenance.
At five years old, Shira--whose name means song--is talented and passionate about music. Before going into hiding, she and her family enjoyed many evenings of dancing, singing and playing the cello and violin. Now silenced by necessity, it is nearly impossible for Shira to remain quiet and still during the days and nights with nothing to do. Róza whispers enchanting, fairytale-like stories to Shira, who imagines a special companion: a yellow bird that sings Shira's original soaring, precocious compositions, the same songs that Shira fights to keep buried deep inside.
"The girl is forbidden from making a sound, so the yellow bird sings. He sings whatever the girl composes in her head: high pitched trills of piccolo; low-throated growls of contrabassoon. The bird chirps all the musical parts save percussion, because the barn rabbits obligingly thump their back feet like bass drums, like snares. The lines for violin and cello are the most elaborately composed. Rich and liquid-smooth, except when fear turns the notes gruff and choppy."
Even if she must endure what once was unthinkable, Róza is determined to protect her daughter. Both know that their safety is dependent on staying silent in more ways than one, especially when Henryk begins visiting the barn nearly every night, raping Róza while a frightened and confused Shira feigns sleep.
Rosner (If a Tree Falls: A Family's Quest to Hear and Be Heard) has a keen ability to elicit heart-wrenching emotion through her simple yet luminescent writing. With vivid, descriptive prose that provides insight into both Shira's and her mother's desperation, the author gives readers a sense of physically being in the barn with the two. Despite the World War II setting, Róza's terror, guilt and shame--palpable on the page--become universally recognizable to anyone who has ever felt responsible for a child.
"Before the worst began happening in Gracja, Róza downplayed the denigrations: the yellow stars, the marks on the doors of Jewish businesses, including her mother and Aunt Syl's bakery. Róza only ever wanted Shira to feel pride in herself. Perhaps this is why she doesn't tell her outright the reason they have to hide, why they are hunted."
When Henryk's barn becomes unsafe and Róza is forced to make a desperate sacrifice, the imaginary bird and its gift of music become a symbol of an everlasting, unbreakable bond between mother and child. "Only in this music, wistful and defiant, can she find something of her own without giving herself away. Find her family, her home. Shuttered windows. Yellow stars. Notes like these to bridge the shared night."
Rosner's use of evocative images and symbolism is perhaps the most integral and powerful part of The Yellow Bird Sings: the thin shafts of sunlight streaming through cracks in the barn's walls contrast with the dark nights and bitterly cold winters; the joy of the music cherished by Róza and Shira counterpoints the terror; the "shared night" stands in for the Jewish collective experience of encountering evil and darkness.
Most striking is her use of the color yellow. It represents, simultaneously, a sign of hatred (the yellow Stars of David that the Nazis required the Jewish people to wear); beauty (the feathers of the imaginary yellow bird that gives comfort while keeping her music, and Shira herself, alive); and the stars that light Róza and Shira's way throughout the longest and darkest of nights.
Stories and music can be powerful forces in people's lives. In The Yellow Bird Sings, Rosner honors that truth through this exquisite tale, one that demonstrates how words and song have a timeless power to keep loved ones connected and their voices alive through generations. --Melissa Firman
Flatiron Books, $25.99, hardcover, 304p., 9781250179760
---

---
Jennifer Rosner: Listening to the Stories from the Silence
Jennifer Rosner is the author of the memoir If a Tree Falls: A Family's Quest to Hear and Be Heard. Her children's book, The Mitten String, is a Sydney Taylor Book Award Notable. Rosner's writing has appeared in the New York Times, the Massachusetts Review, the Forward, Good Housekeeping and elsewhere. She lives in western Massachusetts with her family. Her new book is the novel The Yellow Bird Sings, coming from Flatiron in March 2020.
The Yellow Bird Sings builds on similar themes as If a Tree Falls, your memoir about raising your two daughters who are deaf, and your family's history of deafness. How much of your personal experience influenced this story?
The works are connected in many ways. Both are about longing for connection amid silence. During a book talk for If a Tree Falls, I met a hidden child. [According to the ADL, hidden children are the youngest survivors of the Holocaust, who eluded the Nazis by hiding in convents, orphanages and other places.] A woman was in the audience, and we connected. I was talking about the deafness in my family, how I wanted so desperately for my daughters to talk and for me to hear them, and how, in my ancestry, I'd discovered deaf great-aunts who tied strings to their wrists at night--an innovation--so that they'd know if their babies cried. I was focused so much on the mother-daughter relationship, on hearing and silence in our lives, yet here was a woman who hid with her mother amid a very different, brutal and dangerous kind of silence. It was powerful and resonant, and led me into the terrain of my novel.
As part of your writing process, you interviewed many other hidden children.
I did. The woman at my book talk introduced me to other hidden children and then, from there, it kind of opened up a whole world for me. My mother-in-law knew a hidden child; also a deaf friend of mine knew one. I hadn't ever heard the term "hidden child." Their stories were just astonishing, details one could never imagine. The emotional trauma and longevity of the impact of this really struck me. These people are 75, 80 years old, and even though they have built a life, there's a part of them that is still completely devastated. Many still feel acute pain, even rejection. One man I interviewed was placed in a neighbor's care as a young boy. He told me, "If you said my mother was standing in the other room right now, I wouldn't go in there." Some still feel identity confusion, as they've lost their names, their religion, their family.
Even though this novel is set during World War II, I couldn't help but note its relevancy for our current times, especially here in America, where children are being separated from their families. Was that something that went through your mind, too?
Yes, definitely. I was thinking about the separation of children from families at the border, deportations and other current events. From my interviews, I know how much damage happens (and is currently happening), the trauma and loss, the brokenness that never heals.
Music plays a big part in Róza's and Shira's life. What role has music played in your life and that of your family?
My father played the violin every day throughout my childhood and I studied voice quite seriously when I was younger. I'd felt unheard by my mother, and singing was a way I could actually "reach" her. She loved to listen to me sing. I grew up knowing the transporting power of music, as well as its connecting power.
If The Yellow Bird Sings had an accompanying playlist, what would be on it?
All of the music Shira plays, especially Brahms Scherzo from the F.A.E. Sonata, and also my favorite piece, Bach's Concerto for Two Violins.
While they are in hiding, Róza invents a comforting story for Shira about a yellow bird that sings the songs she can't, because of the need to remain silent. What do you think this says about the power of stories over time?
Wishes, fears, all kinds of feelings that we can't admit aloud, can find voice in our stories. I think this is one reason stories are so powerful. The story in my novel gives Róza a way to bond with Shira, to entertain her, to distract her, to pass the time. As a writer, I made use of the imagined story to deepen the novel's subtexts. For example, Shira wants to be like the outside children (to go to school, be normal), so in the story, Shira's bird tries to make himself more like the outside birds. And so on. We always told a lot of stories to our children.
The research for The Yellow Bird Sings took you to Poland and Israel. What was that process like?
My trip to Poland allowed me to immerse myself in the sensory aspects of my settings--to see, smell, hear and otherwise explore a convent where Jewish children were actually hidden, a span of woods where soldiers camped, a barn--and it was amazing to compare these to what I'd dreamed up at my desk. It was weirdly close because of all the reading I'd done. One of the most remarkable sites was in Israel, seeing Amnon Weinstein's luthier shop and his collection of war-salvaged violins, Violins of Hope.
What do you hope readers will most take away from your novel?
My novel is, at heart, about connectivity, about beauty and hope in the face of irrevocable loss. It's also about the costs of war, especially to children.
What can readers look forward to next from you?
A new novel, set somewhere warmer--not Poland in winter! --Melissa Firman
---
Shelf vetted, publisher supported.

Great Reads
Rediscover: Clive Cussler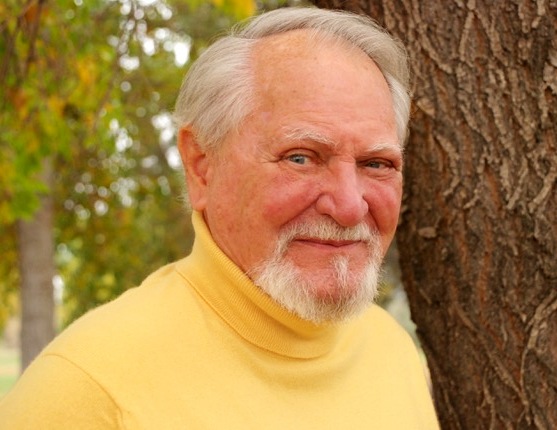 Clive Cussler
Prolific adventure/thriller novelist Clive Cussler
died last month
at age 88. He was the author of more than 70 books, many of which feature the underwater adventurer Dirk Pitt or the fictional National Underwater & Marine Agency (NUMA). Cussler's commercial breakthrough was
Raise the Titanic!
(1976), and his first nonfiction book was
The Sea Hunters
(1996, with Craig Dirgo). In addition to the Dirk Pitt and NUMA Files books, Cussler also wrote the Fargo Adventures (with Grant Blackwood or Thomas Perry), the Oregon Files (with Jack DuBrul or Dirgo) and the Isaac Bell Adventures (with Justin Scott). His nonfiction works include
Clive Cussler and Dirk Pitt Revealed
(with Dirgo) and
Built for Adventure: The Classic Automobiles of Clive Cussler and Dirk Pitt
. His latest book,
Journey of the Pharaohs: A Novel from the NUMA Files
(with Graham Brown), will be published next Tuesday, March 10, by Putnam.
In 1979, Cussler created a real National Underwater & Marine Agency as a nonprofit dedicated to "preserving our maritime heritage through the discovery, archeological survey and conservation of shipwreck artifacts." The nonfictional NUMA has discovered more than 60 shipwrecks, including RMS
Carpathia
and CSS
Manassas
. The organization is funded primarly through royalties from Cussler's books.

Book Reviews
Fiction

Random House, $27, hardcover, 368p., 9780593129197
Mulholland Books, $27, hardcover, 352p., 9780316509534
Simon & Schuster, $26, hardcover, 288p., 9781982117436
Pegasus, $25.95, hardcover, 228p., 9781643133256
Grand Central, $27, hardcover, 304p., 9781538746592
Mystery & Thriller
Minotaur, $27.99, hardcover, 368p., 9781250254283
Science Fiction & Fantasy
Harper Perennial, $19.99, hardcover, 384p., 9780062938558
Biography & Memoir

W.W. Norton, $25.95, hardcover, 272p., 9781324003076
History
Crown, $32, hardcover, 608p., 9780385348713
Simon & Schuster, $30, hardcover, 384p., 9781982107291
Children's & Young Adult

Scholastic Press, $17.99, hardcover, 48p., ages 4-8, 9781338216387
Inkyard Press, $18.99, hardcover, 432p., ages 13-up, 9781335911551
Norton Young Readers, $18.95, hardcover, 48p., ages 6-8, 9781324004431
--- SPECIAL ADVERTORIAL OFFERINGS ---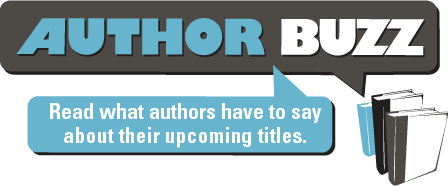 Dear Reader,

In Japanese Occupied Singapore, Mirza, a known collaborator, is found murdered clutching a mimosa branch. Su Lin's Uncle Chen is a suspect and Hideki Tagawa, former spy and power in the new regime, offers Su Lin her uncle's life in exchange for using her knowledge of local ways and languages to find the real killer. But the secrets she unearths strike painfully close to home…

Email me at ovidiabookwriter@gmail.com to win one of five signed copies.

Ovidia Yu
www.ovidiayu.com




Publisher:
Constable

Pub Date:
September 8, 2020

ISBN:
9781472132024

List Price:
$15.99
---