From the Shelf
Working Women
In the shadow of another thwarted attempt to see the first woman elected as United States president, it's more important than ever that young women witness other women in a wide array of career fields to prove the reality of their social equality.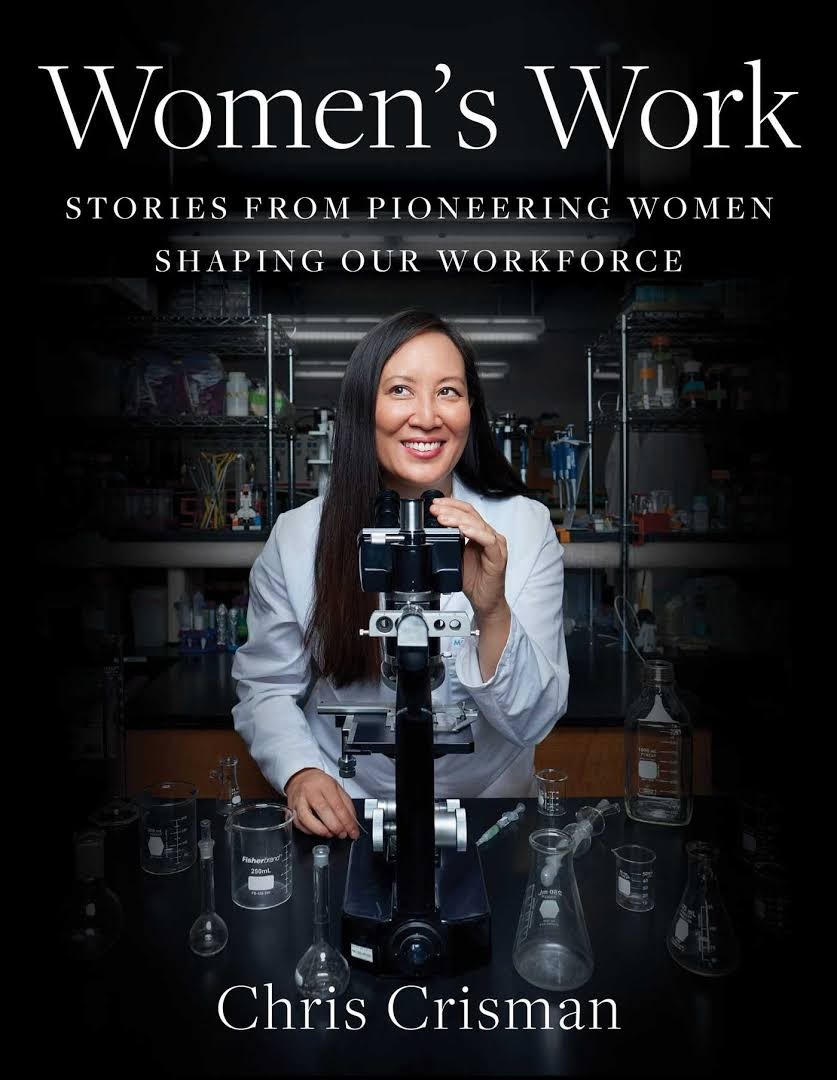 Women's Work: Stories from Pioneering Women Shaping Our Workforce (Simon & Schuster, $35) by Chris Crisman helps illustrate the breadth of work women do in the United States. While the 58 women who tell their stories in this collection have faced plenty of hardship and opposition while achieving their career distinctions, it's their various routes to satisfying work--from beekeeper to taxidermist to paralegal-turned-coffee roaster--that serve up healthy doses of inspiration, enhanced by Crisman's vivid photos.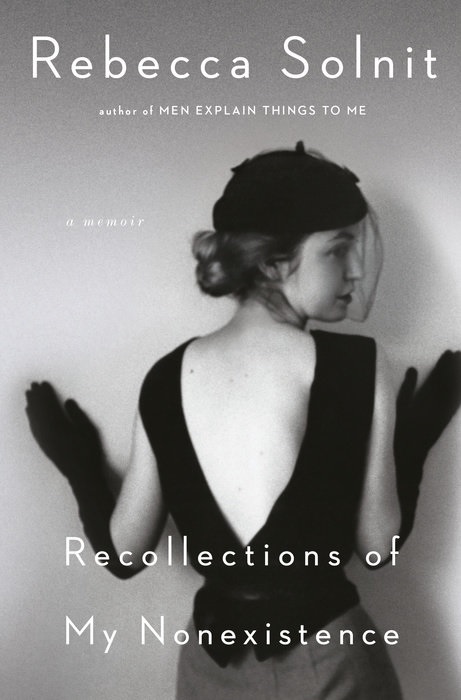 Recollections of My Nonexistence by Rebecca Solnit (reviewed below, Viking, $26) is a thorough investigation of a woman's struggle to achieve career contentment. In this genre-defying book, Solnit browses her personal experience of harassment, intimidation and humiliation to illustrate the journey that made her a celebrated essayist and activist. In a book that is less memoir than a probing critique of social systems, Solnit's own becoming calls out cultural silencing and suppression that prevent women and other marginalized people from achieving their potential.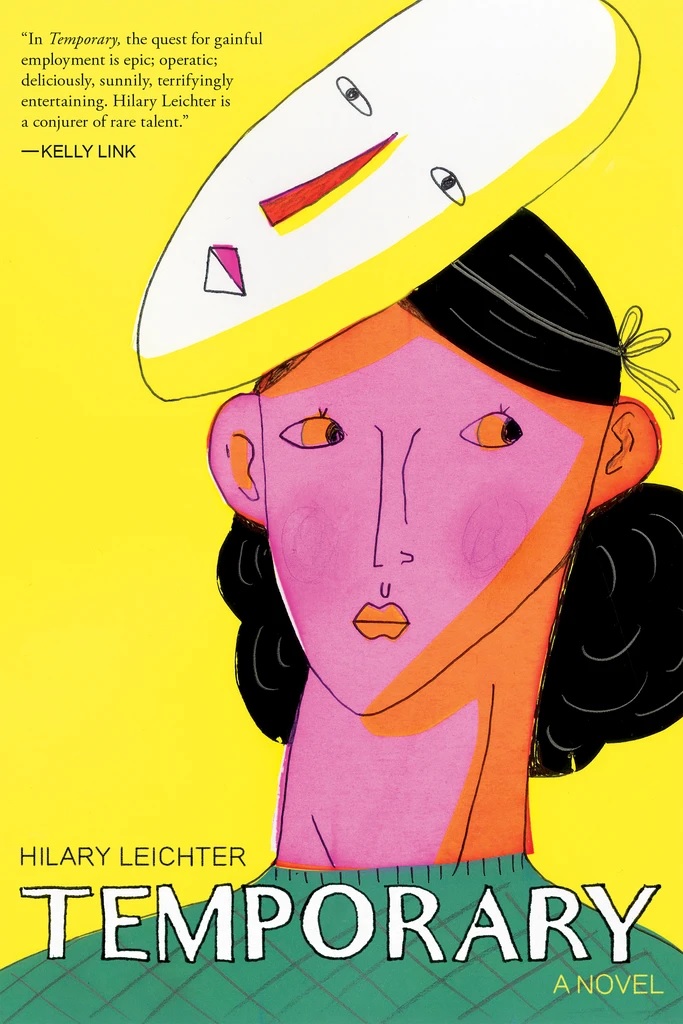 A similar struggle against social constructs in hopes of achieving a fulfilling work life plays out in Hilary Leichter's absurdly comic debut novel, Temporary (Coffee House Press, $16.95). Our heroine is locked in a struggle with the isolating anonymity of late-stage capitalism as she temps her way through bizarre placements as house ghost, pirate and assassin's assistant. While shuttling through each impersonal and unstable gig, our temp seeks belonging and value and, most importantly, learns that she deserves both. --Kristianne Huntsberger, partnership program manager, Shelf Awareness

In this Issue...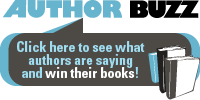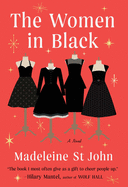 This delightful and uplifting romp through 1950s Sydney, Australia, shares the experiences of women working at a department store.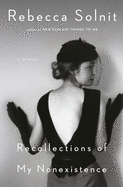 In a stirring memoir, Rebecca Solnit unearths key elements of her personal and professional origin story.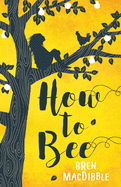 On a farm, Peony dreams of becoming a bee: a child chosen to pollinate fruit trees by hand now that real bees have disappeared.
Review by Subjects:
Fiction ⋅ Mystery & Thriller ⋅ Romance ⋅ Biography & Memoir ⋅ Children's & Young Adult

From Pages Bookshop
Upcoming Events
August GR Virtually Reads: Orphan Train
08/11/2020 - 6:00PM
This month we are reading "Orphan Train" by novelist Christina Baker. Whether you have just started the book or finished it months ago, all are welcome to come and join our book club, we would love to have you! This book club is a virtual book club. You can join it here or copying the link into your browser: https://meet.google.com/qts-qdtc-ewz This book club is free and open to the public. Purchase your copy at Pages and get 15% off. This book club meets the first Tuesday of every...
Pages Bookshop & WDET Present: John Moe
08/13/2020 - 6:30PM
Pages Bookshop and WDET are excited to present a live conversation with author and radio broadcast host John Moe to discuss his new book "The Hilarious World of Depression." John will be joined in conversation by the host of WDET's CultureShift, Amanda LeClaire. All ticket sales from this event will go towards WDET's fundraiser to raise 2 million dollars before September 30th. To learn more about their fundraiser please visit WDET's website. Tickets are available at different amounts in...
Pages Bookshop Virtually Presents Nandi Comer
08/18/2020 - 6:30PM
Looking for something to help you get through this long, hot summer? We have just the thing! Join us for an evening of poetry with Detroit writer and poet, Nandi Comer. Nandi's latest book of poetry, Tapping Out came out this past May and since we couldn't celebrate with her at Pages, we've decided to take the celebratory reading to a virtual realm. You can register for this event here. You can buy Nandi's book of poetry here. About Taping Out The relentless motions...
Pages Bookshop Virtually Presents: francine j. harris & Raven Leilani
08/25/2020 - 6:30PM
We are beyond excited to virtually host poet francine j harris and debut novelist, Raven Leilani for their newest books "Here is the Sweet Hand and "Luster." Both francine and Raven's books come out on August 4, 2020! We cannot wait to hear what these incredible writers have to say to each other and learn more about their books and what it's like to have them come out now. This conversation with be hosted on Crowdcast. You can register for the event here. You can...
Book Candy
Honoring Women's History Month
Novel Destinations suggested "5 ways for bibliophiles to honor Women's History Month."
---
"
Women's History Month reads
: 'Ordinary' women who made extraordinary contributions." Also: "A
book list of women standing up around the world
." (via the New York Public Library)
---
"Required reading: ten books on Black women's history to read for Women's History Month." (via Ms. magazine)
---
Author Kate Schatz recommended "5 women's suffrage activists for kids to know and celebrate" for Brightly.
---
An open letter "calling on Oxford University Press to change its dictionaries' 'sexist' definitions of the word 'woman.' " (via the Guardian)
---
"Margery Kempe, the medieval patron saint of moms, "had 14 children and she still invented the memoir," Electric Lit wrote.

A Good Neighborhood
by Therese Anne Fowler
In Therese Anne Fowler's followup to Z and A Well-Behaved Woman she turns from historical fiction to a contemporary novel touching on some of the most divisive issues in American life. A Good Neighborhood is a tragedy, and Fowler never lets the audience doubt that it will all end in tears. In the very first paragraph, Fowler writes: "Later this summer when the funeral takes place, the media will speculate boldly on who's to blame." The heavy foreshadowing alludes to Shakespearean tragedy, as does the story of young, forbidden love gone awry. The novel even has a Greek chorus of a sort--it's narrated by the collective voice of the neighborhood.
A Good Neighborhood's "two households, both alike in dignity" are that of the Whitmans and the Alston-Holts. Set in a North Carolina neighborhood with a progressive reputation, the seeds of conflict are sown when the Whitmans build a lavish house--complete with a backyard pool--next to the Alston-Holts' more modest home. Single mother Valerie Alston-Holt, a professor of forestry and ecology, has deep reservations about the construction, especially the effect it might have on a beloved old tree on her property. Brad Whitman, the patriarch of the Whitman clan, makes a poor impression when he mistakes Xavier, her mixed-race, conservatory-bound son, for a yard worker. When Xavier tells his mother about Brad's mistake, she answers: "Are we surprised?"
Still, young love has a way of breaking through barriers of race, class or anything else. Xavier's attraction to Brad's stepdaughter, Juniper, is immediate, and he soon discovers that she's far from a pampered rich girl. Juniper's life changed dramatically when her mother, Julia, married Brad, vaulting them from trailer-park poverty to wealth. Even years later, Julia and Juniper don't take their change in status for granted. Fowler uses the small scale of the story--set primarily in the neighboring households--to focus on the characters and their relationships. And through the gossipy voices of the neighborhood she carefully teases out the fault lines that will eventually put the neighbors at odds.
Perhaps one of Fowler's most surprising character studies is that of Brad Whitman. Brad is a self-made man whose confidence seems to have risen out of proportion to his success. After inventing "some gadget or part of an HVAC system (we're not clear on what exactly it was)" and selling the patent for millions, Brad is self-assured to the point of delusion. Valerie is sure that he violated environmental regulations in building his enormous house, and eventually pursues legal remedy. His outsized response to this challenge helps set terrible events in motion. Having achieved the American Dream, Brad comes to represent the dark side of that dream, his privilege multiplying his greed, prejudice and vindictiveness:
"He... now had no trouble whatsoever walking into a bank with a request for money and walking out with a Maserati, walking out with a small mansion, walking out with a beach house.... He didn't want something he could just write a check for; that was something that would have excited the old Brad. The newer Brad saw how large a guy could live using other people's money and wanted in on that."
Xavier and Valerie can't afford to be as oblivious as Brad. Though they live in a purportedly forward-thinking neighborhood, neither of them is blind to what it means to be black in America. Still, as Xavier falls for Juniper, he clashes with his mother over the question of just how much has changed, especially in regard to families like the Whitmans. After all, the Whitmans did encourage Juniper to make a purity vow--a religious pledge to abstain from sex before marriage that strikes many in the community as oddly old-fashioned. Or, as Valerie puts it to Xavier: "Come on. Those kinds of people are all about keeping their girls and their bloodlines 'pure.' Forty-fifty years ago his kind would lynch you just for looking at her. Maybe they're not stringing boys up anymore, but the attitudes haven't gone away."
The narrators observe that "context matters when it comes to understanding how and why our fellow human beings behave in the ways they do." This serves as a kind of mission statement for A Good Neighborhood, which is to explain why and how tragedy emerges amidst mostly goodhearted people. Each character unfolds layer after layer as Fowler delves into their backstories, examining their motivations and preparing the reader to understand their actions. Even Brad, who might be easy to dismiss as a villain, is a product of "who raises us and where we're raised and how." Or another way of putting it: "The differences make differences."
Fowler is primarily interested in telling a story about modern families, love and tragedy. To do so in a contemporary American setting, however, is to reckon with the forces that divide us. By setting her story in a "good neighborhood," we see how even America's best intentions fall short. As a country and as human beings, we like to pretend that the past is the past, but deep wounds don't erase themselves, not after years or many decades. A Good Neighborhood shows how even something as pure as young love can lead to calamity in a fractured society. --Hank Stephenson
St. Martin's Press, $27.99, hardcover, 320p., 9781250237279
---

---
Therese Anne Fowler: The Sum of All Our Parts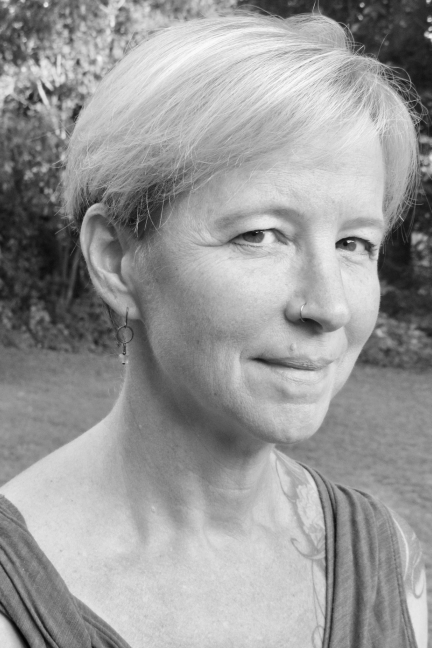 photo: John Kessell
Therese Anne Fowler is the New York Times bestselling author of Z and A Well-Behaved Woman. Z has been adapted for television by Amazon Studios, while A Well-Behaved Woman is in development with Sony Pictures Television. A Good Neighborhood, from St. Martin's Press, is a contemporary novel about a tragedy involving two neighboring families in a North Carolina town. The novel takes on divisive issues in American life such as race, class and conservative religion.
Readers of your previous novels, Z and A Well-Behaved Woman, might be a little surprised by the direction you take here. What prompted you to write a contemporary novel?
I'd planned to write another biographical historical novel, if I found a subject whose story engaged me passionately. But as I was researching various ideas for that potential next book, the seeds of A Good Neighborhood took root in my brain almost of their own accord, and grew like Jack's beanstalk. I thought, okay then, that's the book I have to write.
In many ways, this novel is a response story. The tradition of response stories is that other works provoke them, but in this case, I was provoked by my distress over the direction our country is moving. Storytelling has many purposes, one of which is to inspire--I mean, look at The Handmaid's Tale for one powerful example. Storytelling as activism. I can't think of a better use for my time right now.
Readers who know my work will recognize some TAF hallmarks, if you will, in A Good Neighborhood. Regardless of genre, my novels will always have a concern for social issues, interest in flawed but strong female characters and an examination of the troubling consequences that arise from what seemed to be good decisions.
Valerie has a deep connection to her local ecosystem, especially the nearby tree. Did that aspect of her character emerge from your own ecological concerns?
It did, and especially from my anxieties concerning the health of a huge oak in my own backyard after a new house was built next door. Having been a child of the '70s, when green activism became so prevalent, I feel as if environmentalism was built into me--so much so that I used cloth diapers with my firstborn (and no diaper service; I had no money for that) and tried to avoid plastic toys entirely.
I had, and still have, a deep affinity for nature, and I'm deeply troubled by the ongoing deliberate policymaking that disregards science in favor of corporate and individual profit. As Valerie (who's an environmentalist) says in the novel, "Trees are life. Not just my life, but life, period."
One surprising choice in the novel is your use of the neighborhood as a Greek chorus or narrator for the events. Why did you want to emphasize the neighborhood's perspective?
Every time I start a book, I spend a lot of time considering what the best narrative perspective is going to be for that particular story. With Z, it became obvious quickly that the story was Zelda's to tell. With A Well-Behaved Woman, I felt we needed to see not only Alva but the entire Vanderbilt world from a broader perspective than first-person would permit.
When I began A Good Neighborhood, it was clear to me that the story also needed a broader view--but that the view, and therefore the voice of the story, should also be particular, the way it is with a first-person account.
I thought, this is a story about us. These characters are people we know. We live with them, we work with them, they teach our children... and so it felt right that "we" should narrate. Using the collective point of view this way makes the story personal, and the personal is always more effective at conveying a message or lesson, as the narrators here tell us they hope to do.
I found almost every character easy to like, despite their flaws, with the exception of the wealthy patriarch of the Whitman family, Brad. Did you have a model in mind for his self-confident-bordering-on-delusional thinking?
Unfortunately, there are more than plenty of Brad-like men present in our news cycles these days, some of whom we've gotten to see in-depth. I've also known (and still know) a few such men personally.
A Forbes article from last summer [2018] reported on a study detailing how and why such men are often so successful in business, summarizing, "...research has found that narcissists are often socially successful, undeterred by rejection, charming, and highly motivated."
An earlier study's authors wrote, "[H]igh narcissists may be socially callous, but that is no reason for them not to be psychologically healthy. To use a far-fetched metaphor, the mind of a narcissist is like a sports utility vehicle. It is great to be in the driving seat, but fellow motorists must watch out, lest a collision with this mobile fortress demolish their more humble hatchbacks."
That's Brad, and that's our story.
The book tackles many hot-button issues, particularly racial prejudice and the dangers faced by young black or mixed-race men like Xavier. How did you make sure that you approached these issues with a level of sensitivity and understanding?
Yes, definitely a lot of interrelated big issues in this story--which wasn't by design, exactly; rather, I was just reflecting the complexities inherent in the lives and characters of people today. You really can't (and shouldn't, if you're trying to create truth) separate out race and class and gender and beliefs and occupation and culture and family. We are each the sum of all our parts.
Tackling racial prejudice, though, was the most delicate matter. So before I wrote the book, I read a lot of personal essays and articles detailing a wide variety of experiences with prejudice. I watched documentaries and interviews and news programs wherein the subjects recounted their stories, and wherein racial discrimination was examined in all its vast, ugly truth.
I read articles on the ways white authors, even well-meaning ones, too often make egregious mistakes when writing about non-white characters. Drawing from my own educational background in sociology and cultural anthropology helped, as did recalling observations I made while growing up in a diverse community and, later, the experience of being a minority during the three years I lived in the Philippines. And I asked questions of people I knew, including a friend of mine who in many ways resembles Valerie and who read the book in draft.
An author is always obliged to put themselves into the lives of the characters they're depicting. My own approach is something like method acting. Given the parameters of the character's traits and situation(s), how would that character think? What would they say and do? You can only do this well if you're sufficiently armed with information, humble about mistaken apprehensions and able to get out of your own way in order to give a truthful performance. I hope I was able to do so.
One thing that struck me about the book was the complicated power dynamics between and within the two families. Is there something you wanted to capture about how varying levels of privilege can distort relationships?
I think what I was aware of trying to do was simply to represent the complexities that comprise most relationships, and specifically the ones that would arise from putting these characters together.
Many years ago, John Gardner wrote about how if verisimilitude is the writer's object (and really, it had better be), authorial intention must be submissive to the authorial subconscious. A lot of what ends up on the page gets there through what feels like a mysterious organic process that's independent from deliberate authorial direction. For example, the scene in which Julia comes to the neighborhood book club meeting at Valerie's house: until I was writing the sentence about the food she brought, I didn't know she'd bring foie gras, but the choice then triggered other telling details about class and power for Julia versus the others present. The dynamic between Brad and Xavier at the book's opening is another example of just putting the characters in a scene together and then watching it play out as I typed.
But thinking about it concretely now, I wanted to capture what happens when the kind of corrupt thinking that can come from privilege perverts power, and therefore distorts relationships.
What do you think it means to be a good neighbor in an era when Americans seem so divided by class, politics and race?
I think the criteria are the same as they've always been: follow the Golden Rule. I don't mean to sound pat, but it's that simple. And also that hard. --Hank Stephenson
---
Shelf vetted, publisher supported.

Great Reads
Rediscover: Betsy Byars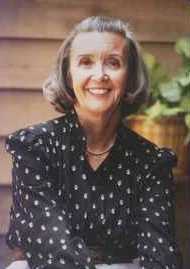 Betsy Byars
Award-winning children's author Betsy Byars died last month at age 91. Her best-known work,
The Summer of the Swans
(1970), won the Newbery Medal. Her other books include
The Night Swimmers
(1980), which won a National Book Award; Edgar Award-winner
Wanted... Mud Blossom
(1991), one of several titles about the Blossom children;
The Midnight Fox
(1968),
The Glory Girl
(1983),
Coast to Coast
(1992) and a memoir,
The Moon and I
(1991). Byars wrote more than 60 books for, according to the
Washington Post
, "those in-between children too young to be called big and too old to be called small."
"Every time I sit down to write a book, I feel like that character in the old fairy tale who, in order to survive, has to spin straw into gold," Byars told the
School Librarian
. "What I know about spinning straw is nil, and I have learned from hard reality that no little man in a funny suit is going to pop out of the woodwork to strike a deal.... We authors write the best we can, with what skills we have, what tricks we've learned, and then if we are lucky, very lucky, the straw actually will be turned into gold, for a fleeting moment by the miraculous mind of a child."

Book Reviews
Fiction

Scribner, $16, paperback, 224p., 9781982134082
Grove Press, $27, hardcover, 320p., 9780802148537
Mira, $16.99, paperback, 448p., 9780778309390
Berkley, $26, hardcover, 384p., 9780593098400
Mystery & Thriller
Dutton, $27, hardcover, 400p., 9781524745004
Park Row, $26.99, hardcover, 368p., 9780778369110
Minotaur, $27.99, hardcover, 336p., 9781250297389
Romance
Avon, $27.99, hardcover, 272p., 9780062975041
Biography & Memoir

Viking, $26, hardcover, 256p., 9780593083338
Houghton Mifflin, $30, hardcover, 320p., 9781328866745
Children's & Young Adult

Groundwood Books, $12.95, paperback, 224p., ages 8-12, 9781773064185
Candlewick Press, $22.99, hardcover, 496p., ages 14-up, 9781536209594
--- SPECIAL ADVERTORIAL OFFERINGS ---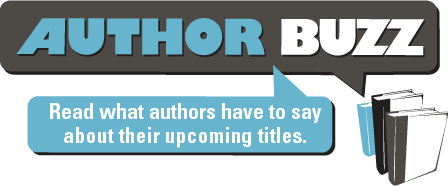 Dear Reader,

In Japanese Occupied Singapore, Mirza, a known collaborator, is found murdered clutching a mimosa branch. Su Lin's Uncle Chen is a suspect and Hideki Tagawa, former spy and power in the new regime, offers Su Lin her uncle's life in exchange for using her knowledge of local ways and languages to find the real killer. But the secrets she unearths strike painfully close to home…

Email me at ovidiabookwriter@gmail.com to win one of five signed copies.

Ovidia Yu
www.ovidiayu.com




Publisher:
Constable

Pub Date:
September 8, 2020

ISBN:
9781472132024

List Price:
$15.99
---