From the Shelf
Reading About Mortality... in a Good Way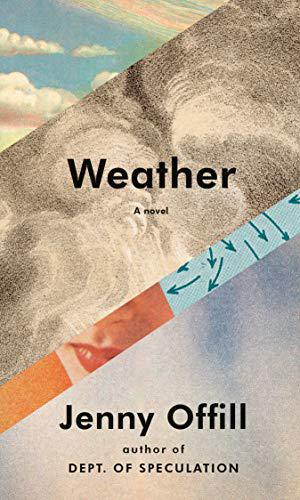 There's so much bad news I almost wish I hadn't decided a month ago to write this column about mortality, but here goes. I've been thinking about the subject a lot since reading that a very early draft of Jenny Offill's brilliant book Weather (Knopf) had the working title Learning to Die.
Reading her novel a second time, I paused at lines like these: "Then one day I have to run to catch a bus. I am so out of breath when I get there that I know in a flash all my preparations for the apocalypse are doomed. I will die early and ignobly."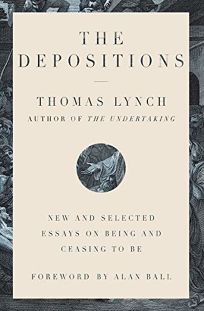 In The Depositions: New and Selected Essays on Being and Ceasing to Be by Thomas Lynch (Norton), my favorite funeral director, I underlined this: "They understood that the meaning of life is connected inextricably, to the meaning of death; that mourning is a romance in reverse, and if you love, you grieve and there are no exceptions--only those who do it well and those who don't."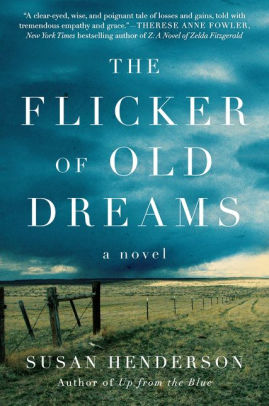 I loved how Mary Crampton, an introspective mortician in a tiny, failing Montana boomtown in Susan Henderson's The Flicker of Old Dreams (Harper Perennial), understands both dreams ("Secretly I think of myself as an artist.... A mortician is an illusionist.") and the commonplace ("You think a life is built of dreams when, really, a life is made up of daily to-do lists.").
"The prospect of death focused the mind," Martin Cruz Smith observes through his iconic Russian detective, Arkady Renko, in The Siberian Dilemma (S&S): "There were those who'd be sorry to see him gone and those who'd be delighted. Given the identity of those in both camps, the latter was, in its own way, as much a compliment as the former."
But my favorite book about mortality (and life, love, war, reading, much more) is Michael Ondaatje's The English Patient (Vintage): "His hand reaches out slowly and touches his book and returns to his dark chest. Nothing else moves in the room."

In this Issue...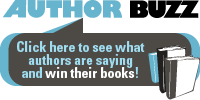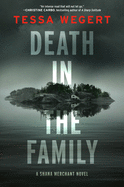 The first mystery in a promising series finds a tough female detective stuck on a private island with the family of a missing--perhaps dead--young man.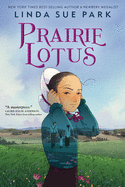 In a provocatively fresh take on the Little House series, a "half-Chinese and half-white" teenager tries to make her dreams of education, employment and acceptance come true in 1880s frontier America.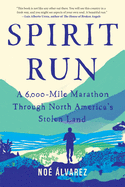 Noe Álvarez's compelling memoir chronicles his 6,000-mile ultramarathon through North America with a group seeking justice for indigenous peoples.
Review by Subjects:
Fiction ⋅ Mystery & Thriller ⋅ Biography & Memoir ⋅ History ⋅ Social Science ⋅ Children's & Young Adult

From Pages Bookshop
Upcoming Events
August GR Virtually Reads: Orphan Train
08/11/2020 - 6:00PM
This month we are reading "Orphan Train" by novelist Christina Baker. Whether you have just started the book or finished it months ago, all are welcome to come and join our book club, we would love to have you! This book club is a virtual book club. You can join it here or copying the link into your browser: https://meet.google.com/qts-qdtc-ewz This book club is free and open to the public. Purchase your copy at Pages and get 15% off. This book club meets the first Tuesday of every...
Pages Bookshop & WDET Present: John Moe
08/13/2020 - 6:30PM
Pages Bookshop and WDET are excited to present a live conversation with author and radio broadcast host John Moe to discuss his new book "The Hilarious World of Depression." John will be joined in conversation by the host of WDET's CultureShift, Amanda LeClaire. All ticket sales from this event will go towards WDET's fundraiser to raise 2 million dollars before September 30th. To learn more about their fundraiser please visit WDET's website. Tickets are available at different amounts in...
Pages Bookshop Virtually Presents Nandi Comer
08/18/2020 - 6:30PM
Looking for something to help you get through this long, hot summer? We have just the thing! Join us for an evening of poetry with Detroit writer and poet, Nandi Comer. Nandi's latest book of poetry, Tapping Out came out this past May and since we couldn't celebrate with her at Pages, we've decided to take the celebratory reading to a virtual realm. You can register for this event here. You can buy Nandi's book of poetry here. About Taping Out The relentless motions...
Pages Bookshop Virtually Presents: francine j. harris & Raven Leilani
08/25/2020 - 6:30PM
We are beyond excited to virtually host poet francine j harris and debut novelist, Raven Leilani for their newest books "Here is the Sweet Hand and "Luster." Both francine and Raven's books come out on August 4, 2020! We cannot wait to hear what these incredible writers have to say to each other and learn more about their books and what it's like to have them come out now. This conversation with be hosted on Crowdcast. You can register for the event here. You can...
Book Candy
Amy Poehler's Rewritten Fairy Tales
In collaboration with Pure Leaf, Amy Poehler "has released a hilarious batch of rewritten fairy tales in the new Once Upon a No series," Red Tricycle noted.
---
"This Gothic Poe themed coffeehouse in Michigan is a literary dream," For Reading Addicts noted.
---
"A 13-year-old boy has gained 100,000 followers after being bullied about an Instagram account he used to talk about his favorite books." (via the Newcastle Chronicle)
---
Lyndon B. Johnson's class ring, for example. Mental Floss listed "18 surprising things stolen from libraries."
---
Quirk Books considered "literary characters who could fall asleep in public."
---
Patience and Fortitude, the New York Public Library's lions overlooking Fifth Avenue, are reading large books, Untapped New York noted.

Great Reads
Rediscover: Blanche on the Lam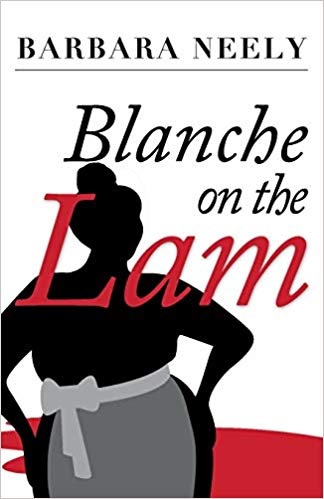 African American mystery writer and social justice activist Barbara Neely died last week at age 78. Last December, she was named the Mystery Writers of America's 2020 Grand Master. MWA board president
Meg Gardiner
described Neely as "a groundbreaking author, and MWA is delighted to recognize her work, in which she tackles tough social issues with an unflinching eye and a wry sense of humor." Blanche White, Neely's best known protagonist, is a black maid who uses her invisible social status to evade detection and gather information, encountering many of society's racist ills in the process. White was introduced in
Blanche on the Lam
(1992), which won the Agatha Award, Anthony Award and the Macavity Award for best first novel, as well as the Go on Girl! Award from Black Women's Reading Club. White's mysteries continued in
Blanche Among the Talented Tenth
(1994),
Blanche Cleans Up
(1998) and
Blanche Passes Go
(2000).
Her publisher,
Brash Books
, shared an obituary from Neely's family, which said in part: "In addition to her writing, Barbara was also a Social Justice Warrior who dedicated her time and talents to causes such as Economic and Criminal Justice, Women's Rights and Equality. Her Socially Conscious work was acknowledged by receiving several awards. She incorporated her dedication to social change with her love of writing."
Blanche on the Lam
is available from Brash Books ($13.99, 9781941298381).

The Writer's Life
Linda Sue Park: Fan Fiction, 50 Years Later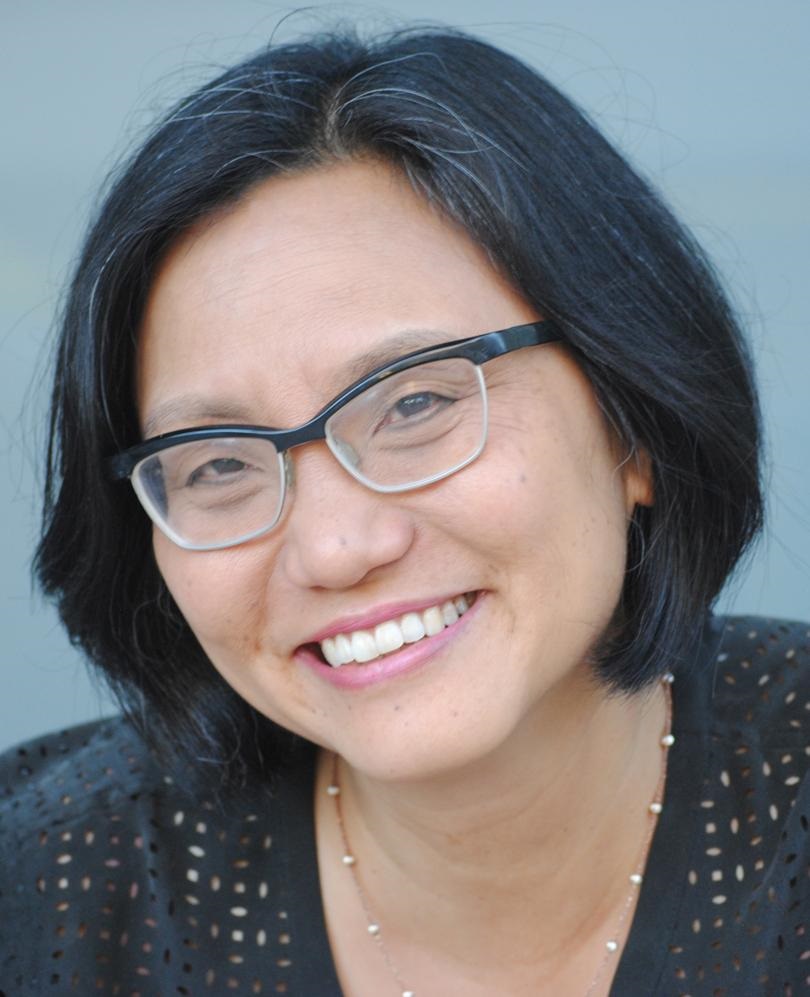 photo: Sonya Sones
Almost two decades have passed since Linda Sue Park became the first Korean American--and only the second Asian American--to win the Newbery Medal, in 2002 for A Single Shard. She's since published dozens of titles (Gondra's Treasure; Forest of Wonders; Yaks Yak) for children of all ages, but Prairie Lotus (reviewed below) might be the book that's taken her the longest to write. It's set in 1880, as Hanna Edmunds arrives in LaForge, in the Dakota Territory, with her merchant father, both hoping to set down roots. For Hanna, whose late mother was Chinese, her immediate difference is an additional challenge to gaining some semblance of acceptance.
In your closing author's note, you refer to Prairie Lotus as "an attempt at a painful reconciliation" between your childhood love for Laura Ingalls Wilder's Little House series and your adult knowledge of racism. Could you talk more about that?
I don't think it's something I could have articulated as a child, but I did know that I was uncomfortable reading many passages. I was a re-reader, so I remember anticipating those pages, then holding them together as I turned them, so I could skip reading them.
Like most of us who went through the U.S. education system, I had been subject to the "single story" (as Chimamanda Ngozi Adichie calls it in her seminal TED talk) of the American pioneer and frontier experience. But whenever I read about how Ma viewed Indians, I would feel a kind of nameless anger. It was "general," but it was also personal: I wanted badly to be friends with the Laura in the book, and I knew that Ma would never have allowed it--because of my black hair and tan skin. She would have lumped me together with the Indians as a "lesser" human.
If you had the opportunity to meet Wilder today, what might you say to her?
"Your books meant a lot to me when I was growing up. I hope you enjoy mine." *hands her a copy of Prairie Lotus*
Where did Hanna come from? How did she form in your imagination?
I used to lie in bed at night and imagine that I was Laura's best friend. I invented new adventures for us together. I realize now that it was a pre-Internet version of fan fiction--it existed only in my head. Many of the details of those nighttime imaginings are in the book, written some 50 years later!
For example, I knew that in the 1880s, in Dakota Territory, there were no Koreans. With the rare exception of a diplomat or two, Koreans didn't arrive in the U.S. until the early 1900s, and they landed in Hawaii, not on the continent. So I couldn't be a Korean or Korean American in De Smet. But there were thousands of Chinese people living in the U.S., so I thought maybe I could be a half-Korean, half-Chinese girl? And that ended up being part of Hanna's ancestry [her father is white, her mother is Chinese and Korean]. When I look back on it now, I'm fascinated by that adherence to historical accuracy in an eight-year-old's mind--why didn't I just fantasize about a Korean girl in that setting? I think it must have been that underlying awareness children always have, of being "other" even if no one says it aloud.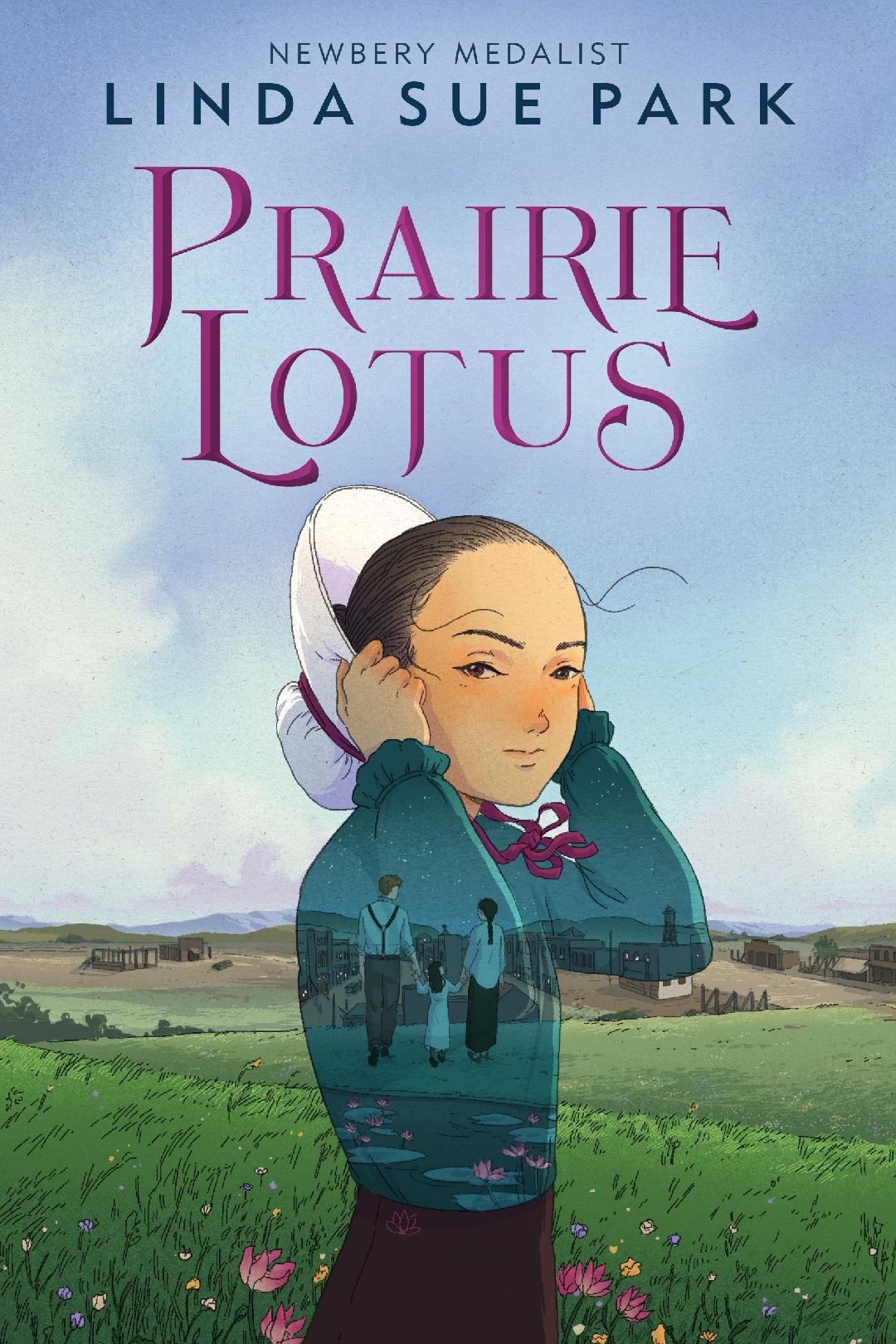 And her name is brilliant: ha-na in Korean is the number 1; hana in Japanese is flower; ohana in Hawaiian is family.
Thank you. It actually took me a while to find her name.
Why the decades until you finally introduced Hanna to your readers?
A kind of "perfect storm" of circumstances. First, it's not a book I could have written earlier in my career. I wasn't ready. I hadn't done enough thinking about what my identity elements actually mean in my life and in my work. I had done some thinking about it, but I had and still have so much learning to do. Then, among other things, We Need Diverse Books came along, and suddenly the conversations around the topic multiplied exponentially, providing many more learning opportunities. I started to think that maybe I could write it, the book that had been in my head for 50 years. I began jotting down notes in 2017. Later that year, Prairie Fires, Caroline Fraser's adult nonfiction about Wilder, was published and won a Pulitzer Prize. That showed me that people were ready to re-examine the myth of the Little House books. It was great encouragement for me, because it was terrifying to think of taking on such an icon--not just of children's literature, but of the American cultural imagination.
With the importance of #ownvoices, were you concerned that you might face backlash as a Korean American writing about a mixed-race Chinese American pioneer girl transplanted from California to the Midwest?
Yes, it's something I thought about a lot. I structured the story so that the scenes with Mama in California are depicted in a few flashbacks. So the elements of Chinese heritage in Hanna's life are painted with only the quickest of brushstrokes. At the same time, they're differentiated from her Korean heritage, which gets even less time on the page because it comes from Hanna's grandfather, whom she never knew.
The result is that Hanna's experience is largely the story of being a girl of East Asian ethnicity in the Midwest. And THAT (whew) is #ownvoices.
And how did you approach creating the Native American interactions?
I spent a lot of time on Wichapiwin, the Oceti Sakowin (Sioux) woman whom Hanna encounters twice in the book. Research time, of course, travel time and expert readers. But also time in my imagination. Wichapiwin has a back story, not in the book's pages, but in my head and my heart. She's as real to me as any of the other characters, and I hope that's how she comes across to readers.
Racism, alas, is prevalent throughout Hanna's life and, as you explain, "largely autobiographical," even as you're living almost 150 years apart. Has society really changed?
Oh, of course it has changed. In 1880, my marriage would have been illegal. But every generation has its own responsibility to keep bending the arc that Dr. King drew for us, toward a more just universe. I have days of despair, but giving up is simply not an option, right? So we do our work and put our hope into the young people of the world, by giving them the tools they will need to keep hammering away at that arc. --Terry Hong, Smithsonian BookDragon

Book Reviews
Fiction
NYRB Classics, $15.95, paperback, 192p., 9781681374147
Mystery & Thriller

Berkley, $26, hardcover, 320p., 9780593097892
Ballantine, $27, hardcover, 336p., 9781984824998
Biography & Memoir

Catapult, $26, hardcover, 240p., 9781948226462
Grove, $26, hardcover, 304p., 9780802148087
Harper, $28.99, hardcover, 256p., 9780062693464
Penguin Press, $30, hardcover, 320p., 9781594204609
History
Little, Brown, $29, hardcover, 320p., 9780316492096
Social Science
W.W. Norton, $25, hardcover, 336p., 9781324003205
Simon & Schuster, $27, hardcover, 288p., 9781982128593
Children's & Young Adult

Clarion Books/Houghton Mifflin Harcourt, $16.99, hardcover, 272p., ages 10-12, 9781328781505
Knopf, $16.99, hardcover, 288p., ages 8-12, 9781984893833
Princeton Architectural Press, $17.95, hardcover, 36p., ages 4-7, 9781616898861
--- SPECIAL ADVERTORIAL OFFERINGS ---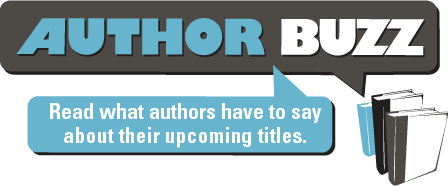 Dear Reader,

In Japanese Occupied Singapore, Mirza, a known collaborator, is found murdered clutching a mimosa branch. Su Lin's Uncle Chen is a suspect and Hideki Tagawa, former spy and power in the new regime, offers Su Lin her uncle's life in exchange for using her knowledge of local ways and languages to find the real killer. But the secrets she unearths strike painfully close to home…

Email me at ovidiabookwriter@gmail.com to win one of five signed copies.

Ovidia Yu
www.ovidiayu.com




Publisher:
Constable

Pub Date:
September 8, 2020

ISBN:
9781472132024

List Price:
$15.99
---