From the Shelf
The Core of Our Community
Many of us feel powerless right now, in these unprecedented times. But there is something we can do--besides washing our hands, coughing into the crook of our elbows, and avoiding large gatherings: We can support our local bookstores.
Books make the best companions. They make us laugh and cry, and help us escape whatever may be troubling us. They can supply large gatherings of characters we wish to meet or place us back in a simpler time.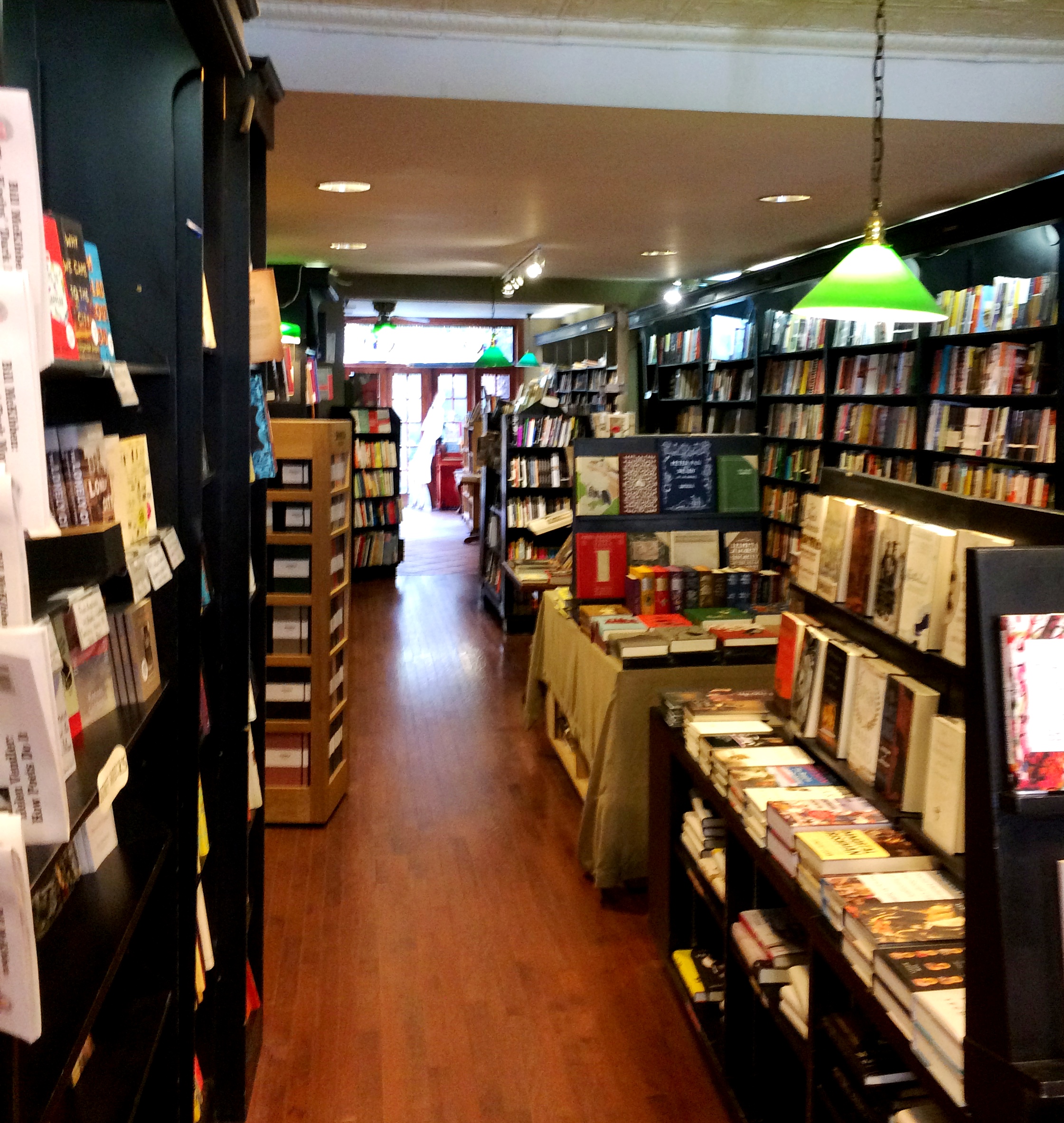 Many local bookstores are keeping their doors open, to offer an oasis when you need a change of scenery. Maybe you'd rather not leave your home--call your bookstore and see how they can help. Most offer online services, including printed books, e-books delivered instantly and digital audiobooks you can listen to solo or together with family. You can support your local indie by signing up for its newsletter and following on social media, preordering upcoming books you're excited about, buying gift cards; you can help your bookstore get through these difficult days.
You can also support indie bookstores and indie booksellers by contributing to the Book Industry Charitable Foundation (Binc), which since 1996 has provided assistance to booksellers suffering from severe hardships or emergencies. It's the only organization like it in the book business, and is, especially now, a most worthy cause!
As a distraction, consider sinking into a great piece of history with Erik Larson's profile of Winston Churchill, The Splendid and the Vile, or something insightful and humor-filled, like James McBride's Deacon King Kong or--for a little levity while we're all in tight quarters together--You Can Only Yell at Me for One Thing at a Time by Patricia Marx, illustrated by Roz Chast.
What we do have right now is the gift of time: time to read to each other, to read for ourselves. Let's support our booksellers, who form the core of our communities. Stay safe, and be well. --Jennifer M. Brown, senior editor, Shelf Awareness

In this Issue...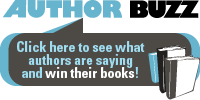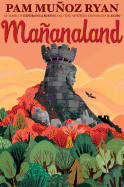 A young boy in a Latin American-like country goes on a modern quest, discovering his own story and finding the courage to save another child.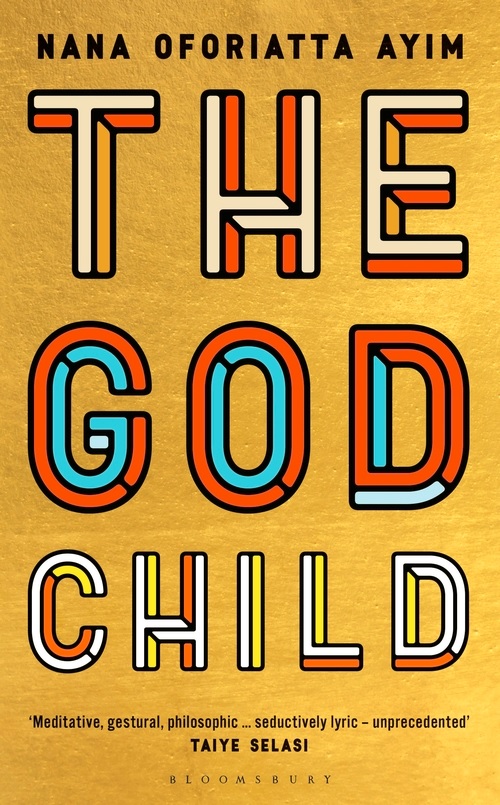 In an affecting literary debut, the child of an ousted Ghanaian royal family transforms from alienated immigrant to global citizen.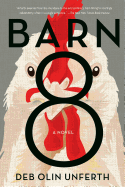 Two women lead a ragtag group of activists to liberate a million chickens from the agricultural industrial complex in this outlandishly funny novel.
Review by Subjects:
Fiction ⋅ Mystery & Thriller ⋅ Science Fiction & Fantasy ⋅ Social Science ⋅ Psychology & Self-Help ⋅ Children's & Young Adult

From Pages Bookshop
Upcoming Events
August GR Virtually Reads: Orphan Train
08/11/2020 - 6:00PM
This month we are reading "Orphan Train" by novelist Christina Baker. Whether you have just started the book or finished it months ago, all are welcome to come and join our book club, we would love to have you! This book club is a virtual book club. You can join it here or copying the link into your browser: https://meet.google.com/qts-qdtc-ewz This book club is free and open to the public. Purchase your copy at Pages and get 15% off. This book club meets the first Tuesday of every...
Pages Bookshop & WDET Present: John Moe
08/13/2020 - 6:30PM
Pages Bookshop and WDET are excited to present a live conversation with author and radio broadcast host John Moe to discuss his new book "The Hilarious World of Depression." John will be joined in conversation by the host of WDET's CultureShift, Amanda LeClaire. All ticket sales from this event will go towards WDET's fundraiser to raise 2 million dollars before September 30th. To learn more about their fundraiser please visit WDET's website. Tickets are available at different amounts in...
Pages Bookshop Virtually Presents Nandi Comer
08/18/2020 - 6:30PM
Looking for something to help you get through this long, hot summer? We have just the thing! Join us for an evening of poetry with Detroit writer and poet, Nandi Comer. Nandi's latest book of poetry, Tapping Out came out this past May and since we couldn't celebrate with her at Pages, we've decided to take the celebratory reading to a virtual realm. You can register for this event here. You can buy Nandi's book of poetry here. About Taping Out The relentless motions...
Pages Bookshop Virtually Presents: francine j. harris & Raven Leilani
08/25/2020 - 6:30PM
We are beyond excited to virtually host poet francine j harris and debut novelist, Raven Leilani for their newest books "Here is the Sweet Hand and "Luster." Both francine and Raven's books come out on August 4, 2020! We cannot wait to hear what these incredible writers have to say to each other and learn more about their books and what it's like to have them come out now. This conversation with be hosted on Crowdcast. You can register for the event here. You can...
Book Candy
Classic Novel First Lines Updated for Social Distancing
"The first lines of 10 classic novels, rewritten for social distancing." (via Lit Hub)

---
A dystopian reading list: "books to enjoy while in quarantine" were suggested by the Guardian.
---
Slate explored "how the plague ravaged William Shakespeare's world and inspired his work, from Romeo and Juliet to Macbeth."
---
"For sale: Sir Thomas More's utopian alphabet." (via Atlas Obscura)
---
Neatorama displayed "the design worn by librarians during the 19th Century at the National Library of Spain in Madrid."

Lucy Knisley and the 'Fictionalized' Stepping Stones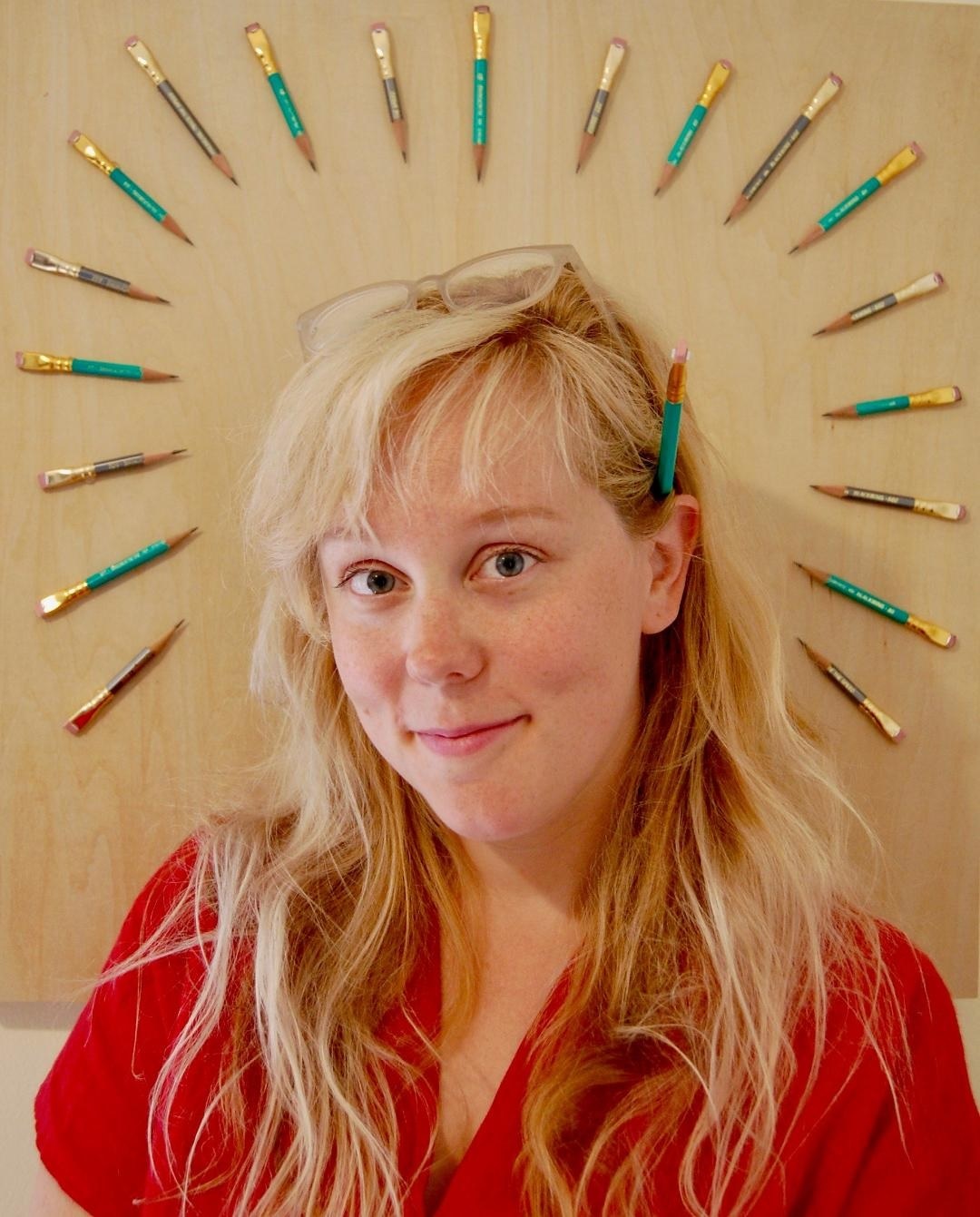 Lucy Knisley
Lucy Knisley is a critically acclaimed and award-winning comic creator. She lives in Chicago. She specializes in personal, confessional graphic novels and travelogues. Her last name is confusing and has a silent K. It's pronounced kind-of like "nigh-slee." You can find her online @LucyKnisley.
Is Stepping Stones your first written and illustrated graphic novel of pure fiction?
Yep! This is my first fiction. The fact that the main character is a ginger girl who reads comics and doesn't like snakes and is bad at math is all coincidental! Okay, let's say it's "fictionalized."
What made you want to create a story about the change from city life to country life? And adjusting to life with a blended family?
I went through both! It isn't something I'd like to repeat, but it's something I'm glad happened. Now that I'm a parent, I've been thinking quite a lot about how, when you make a choice for yourself, it's really a choice for your family--the kid is just along for the ride. It's one of the most frustrating aspects of childhood and I wanted to get into that and how it can take you to surprising places.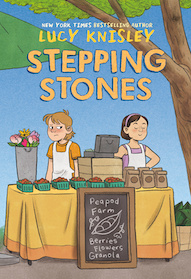 The protagonist, Jen, doesn't really like her mother's boyfriend because he's kind of a jerk. Not in a dangerous way, exactly, but in a way that feels very true--sometimes, people are just jerks. What made you want to include this character?
Walter is based, of course, on my own mom's boyfriend, who lived with us for six or so years. He was totally obnoxious and it was the first time I recognized that an adult can be annoying! They can be immature and dumb and bossy and all these things I'd thought adults were "beyond"! But we all have to learn how to deal with people, even the annoying ones. For kids, it's complicated by being in a position where those adults can be authority figures. Once I got older and was in more of a position to ignore my "Walter," it was a lot easier to love him. I think the concept of personal boundaries and "this situation sucks" vs. "I suck" is something that took me a long time to understand, and I wanted to make that a major part of this story. It was a fine line to walk, though! I had to write him as annoying but in a way that doesn't make you really REALLY loathe him!
On the note of truth... the panel in which the baby chickens immediately destroy their home feels oh so real. Have you worked on a farm? Were there chickens?
Ha! Yes! They're the worst! I found it hilarious when all my adult peers started getting chickens in their little city backyards. You could not pay me enough eggs.
How does it feel to be one of RH Graphic's inaugural creators?
So great. I've been working with Gina Gagliano for more than a decade now, and she's a dear friend and a force of nature in comics. It's awesome to get to work with her--and Whitney Leopard and Patrick Crotty--on making my first middle grade AND fictionalized book!
Is there anything specific you hope readers take with them from reading Stepping Stones?
I hope you recognize yourself or something from your life in these characters and stories. And go into new experiences beyond your control with a little more hope--it might turn out to be annoying but also great.
Graphic Novels Everywhere: A Conversation with Gina Gagliano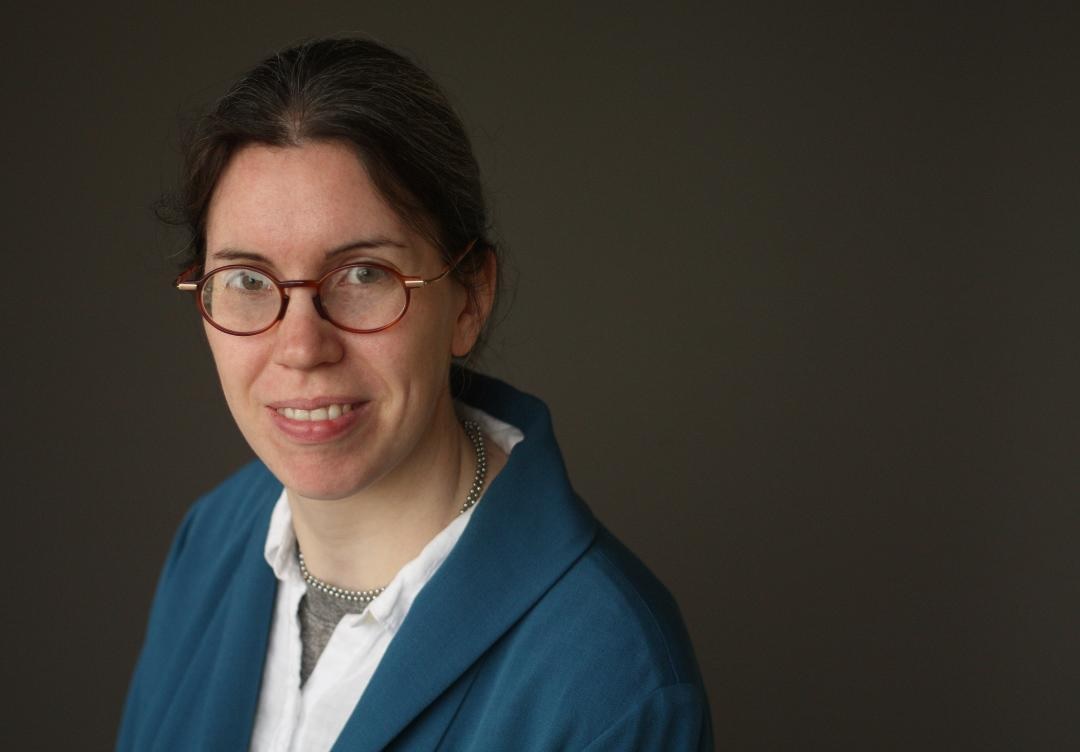 Gina Gagliano
Gina Gagliano is the publishing director of Random House Graphic. She's a member of the comics programming and media committees for the Brooklyn Book Festival. She co-hosts the informational graphic novel publishing podcast Graphic Novel TK (with Alison Wilgus). You can find her online at @_GinaGagliano.
Would you please tell our readers a bit about RH Graphic?
Random House Graphic is a kids' and YA graphic novel publisher. Our first books were released in January 2020.
Have you always wanted to create a graphic novel-focused imprint?
I fell in love with graphic novels as soon as I picked up my first one! And all the people in the industry I work with--from authors to booksellers, teachers, librarians and media--have such excitement and love for the form that I think it's the best (and most fun) part of publishing today.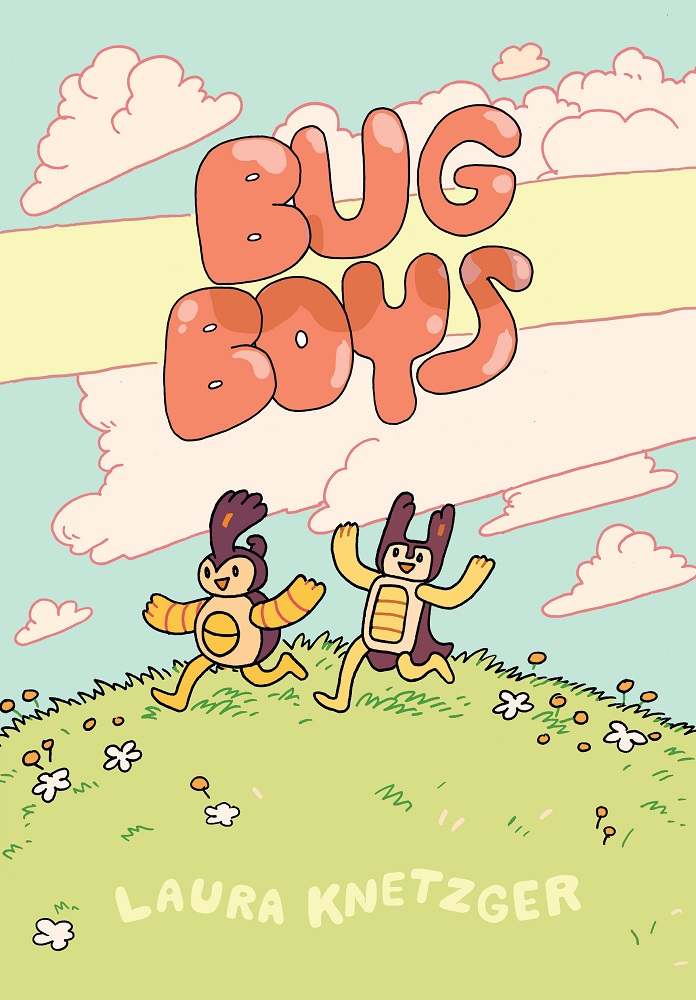 The brochure for the imprint is full of interesting information. Why did you want to include so much in that packet?
Graphic novels are still newcomers on the literary landscape--and so much has been changing for these books in the past decade. We wanted to start by calling out just how exciting the world of graphic novels is today for our readers, especially since it's changing and expanding all the time. Since one of our goals is to make graphic novels for all kinds of readers, that also means readers who are new to graphic novels and I think that background is especially important for them!
Your note to readers in the brochure says, "At Random House Graphic, our mission is to bring the kinds of stories that I read when I was young to the graphic novel form." What kind of stories does this include? What are you looking for when approaching manuscripts this way?
This includes everything! Fiction, nonfiction, fantasy, science fiction, historical fiction, memoir, mystery--for everyone ages five through young adult. What this means for our list (and our acquisition process) is that we're publishing books that are different from each other. Our list appeals to readers with interests from bugs to witches to fantasy quests to more contemporary slice-of-life--and every book is one that will stick in readers' hearts and heads.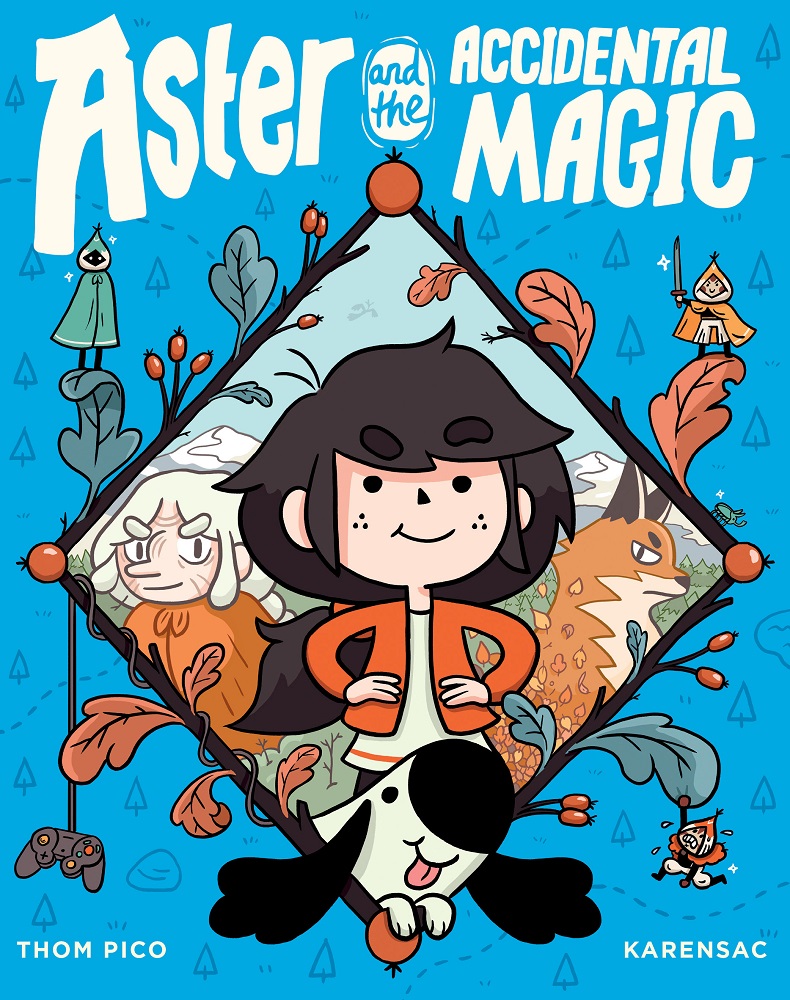 You also say in the note that you have a "dedicated team of comic lovers." Who does this include? Tell us about your team.
Whitney Leopard is our Senior Editor. She's our point person on acquiring and editing all the RHG graphic novels. Patrick Crotty is our Designer. He works with us and our authors to make all our books into the most attractive possible versions of themselves. [For more from them, see the article following this one.] Nicole Valdez is our Marketing and Publicity Manager. She's the one who tells the rest of the world (and especially all of you) how excited we all are here at Random House Graphic.
We all love graphic novels a whole lot! And we spend a lot of time reading them... and talking about them... and thinking about them... and working to publish them excellently!
How do you intend to bring about your stated goal of putting "a graphic novel on every bookshelf?"
We'll begin by publishing great graphic novels by great authors and then going from there. But, ultimately, we want graphic novels to be everywhere! They're books that reach every genre and age category and we believe that everyone who loves to read will love graphic novels too.

Great Reads
Rediscover: China Syndrome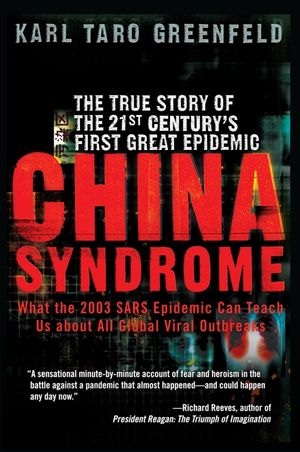 In November 2002, a farmer in China's Guangdong province, next to Hong Kong, became the first patient to contract severe acute respiratory syndrome (SARS). By January 2003, the virus had spread to Hong Kong itself, where Karl Taro Greenfeld was the editor of
Time Asia
. Greenfeld and his staff were in the epicenter of a novel coronavirus outbreak that would infect 8,000 people around the world and kill 774 of them. From vague rumors that scared Chinese were boiling vinegar to purify the air, the SARS situation quickly spiraled into a global public health crisis. In 2006, Greenfeld released
China Syndrome: The True Story of the 21st Century's First Great Epidemic
, an account of being caught in the middle of the SARS outbreak and a history of the epidemic on a wider scale.
China Syndrome
follows SARS through the initial attempt of a cover up by the Chinese government, the explosion of victims in overwhelmed hospitals, to scientists studying the virus and the response of the World Health Organization in Geneva.
China Syndrome
is available in paperback from Harper Perennial ($17.99, 9780060587239). --
Tobias Mutter

Book Reviews
Fiction

Bloomsbury Circus, $26, hardcover, 256p., 9781408882429

Graywolf Press, $16, paperback, 256p., 9781644450154
Back Bay Books, $16.99, paperback, 320p., 9780316537445
Flatiron, $26.99, hardcover, 352p., 9781250236609
Mystery & Thriller
Atlantic Monthly Press, $27, hardcover, 320p., 9780802148674
Morrow, $27.99, hardcover, 320p., 9780062936172
Science Fiction & Fantasy
Saga Press, $26, hardcover, 432p., 9781982134037
Social Science
Putnam, $27, hardcover, 336p., 9780525539551
Psychology & Self-Help
Harper, $22.99, hardcover, 368p., 9780062968784
Ballantine, $27, hardcover, 272p., 9781524796464
Children's & Young Adult

Scholastic Press, $18.99, hardcover, 256p., ages 9-12, 9781338157864
Sourcebooks Fire, $17.99, hardcover, 432p., ages 12-up, 9781492672661
--- SPECIAL ADVERTORIAL OFFERINGS ---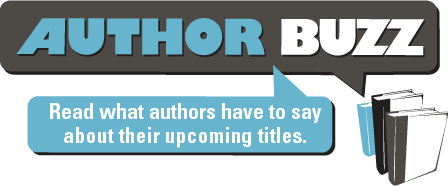 Dear Reader,

In Japanese Occupied Singapore, Mirza, a known collaborator, is found murdered clutching a mimosa branch. Su Lin's Uncle Chen is a suspect and Hideki Tagawa, former spy and power in the new regime, offers Su Lin her uncle's life in exchange for using her knowledge of local ways and languages to find the real killer. But the secrets she unearths strike painfully close to home…

Email me at ovidiabookwriter@gmail.com to win one of five signed copies.

Ovidia Yu
www.ovidiayu.com




Publisher:
Constable

Pub Date:
September 8, 2020

ISBN:
9781472132024

List Price:
$15.99
---