From the Shelf
Audiobooks from a Convert
When I started writing this column weeks ago, I appreciated the diversion of audiobooks. Now, they are a lifeline: a portal to worlds without news bulletins, a link to other voices in this suddenly lonely, shelter-in-place, social-distancing world. With gratitude to Libro.fm for enticing me to listen, I recall when I "converted" from "real books only," and my phone became a portable bookshelf.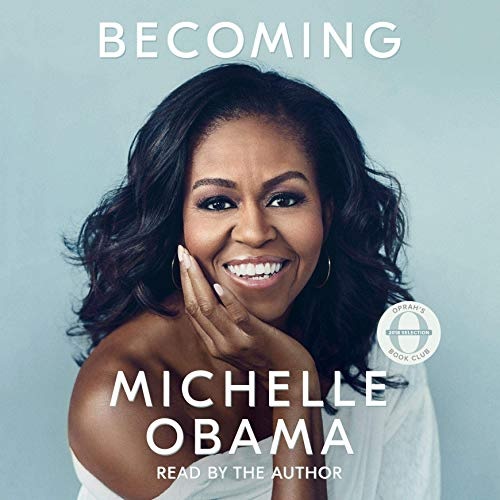 When Michelle Obama's Becoming was published, I was short on reading time, so Michelle and I rode Bay Area BART twice a day. Listening to her was like chatting over tea. When a gentleman offered me his seat one morning, I said, "No, thanks; I'm fine here with Michelle Obama." He smiled; perhaps he thought I was delusional, but I prefer to think he appreciated audiobooks, too. Hearing authors reading their own work made commuting less lonely--maybe I didn't have a friend to travel with, but I had Ross Gay sharing his Book of Delights with me! Listening to Benjamin Dreyer reading his Dreyer's English: An Utterly Correct Guide to Clarity and Style, I hoped somebody might ask why I was laughing. What a "delight" (thank you, Ross!) to escape from the dismal morning news for a debate over the serial comma.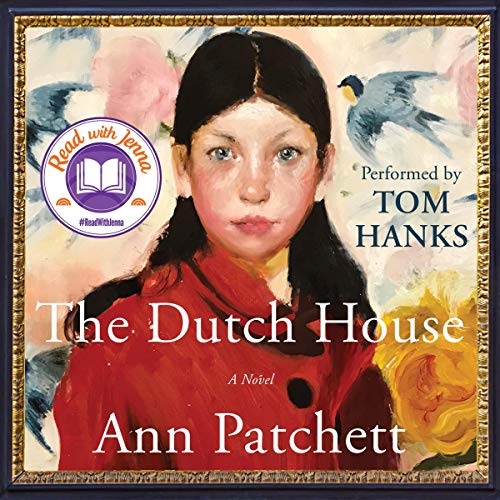 Faced with moving a household, I knew audiobooks would relieve the drudgery. Tom Hanks reading Ann Patchett's The Dutch House is magical, even after having read the hard copy. Two novels that put my complaints in perspective were William Kent Krueger's Depression-era This Tender Land, read by Scott Brick; and Alice Hoffman's Holocaust-set The World that We Knew, narrated by Judith Light. For comic relief, Mo Rocca reading his Mobituaries guaranteed laughs to ease the novel's heartbreak.
I still turn pages more often than I push "play," but having an audio or two downloaded is as reassuring as that stack of to-be-read books on the nightstand. --Cheryl McKeon, bookseller, Market Block Books, Troy, N.Y.

In this Issue...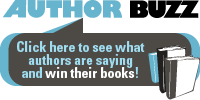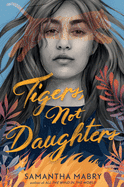 When their eldest sister's ghost appears, three girls must tackle inner demons fueled by grief in this magical contemporary YA about the ways lasting, healing change can be found after a loss.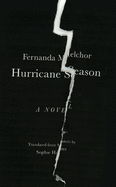 This exceptional novel reveals the treacheries within a small village after the grotesque murder of the local witch.

A serial killer is using plot points from classic murder mysteries, and only a mystery bookstore owner can solve this delightful, fast-paced and supremely clever meta murder mystery.
Review by Subjects:
Fiction ⋅ Mystery & Thriller ⋅ Biography & Memoir ⋅ History ⋅ Science ⋅ Children's & Young Adult

From Pages Bookshop
Upcoming Events
August GR Virtually Reads: Orphan Train
08/11/2020 - 6:00PM
This month we are reading "Orphan Train" by novelist Christina Baker. Whether you have just started the book or finished it months ago, all are welcome to come and join our book club, we would love to have you! This book club is a virtual book club. You can join it here or copying the link into your browser: https://meet.google.com/qts-qdtc-ewz This book club is free and open to the public. Purchase your copy at Pages and get 15% off. This book club meets the first Tuesday of every...
Pages Bookshop & WDET Present: John Moe
08/13/2020 - 6:30PM
Pages Bookshop and WDET are excited to present a live conversation with author and radio broadcast host John Moe to discuss his new book "The Hilarious World of Depression." John will be joined in conversation by the host of WDET's CultureShift, Amanda LeClaire. All ticket sales from this event will go towards WDET's fundraiser to raise 2 million dollars before September 30th. To learn more about their fundraiser please visit WDET's website. Tickets are available at different amounts in...
Pages Bookshop Virtually Presents Nandi Comer
08/18/2020 - 6:30PM
Looking for something to help you get through this long, hot summer? We have just the thing! Join us for an evening of poetry with Detroit writer and poet, Nandi Comer. Nandi's latest book of poetry, Tapping Out came out this past May and since we couldn't celebrate with her at Pages, we've decided to take the celebratory reading to a virtual realm. You can register for this event here. You can buy Nandi's book of poetry here. About Taping Out The relentless motions...
Pages Bookshop Virtually Presents: francine j. harris & Raven Leilani
08/25/2020 - 6:30PM
We are beyond excited to virtually host poet francine j harris and debut novelist, Raven Leilani for their newest books "Here is the Sweet Hand and "Luster." Both francine and Raven's books come out on August 4, 2020! We cannot wait to hear what these incredible writers have to say to each other and learn more about their books and what it's like to have them come out now. This conversation with be hosted on Crowdcast. You can register for the event here. You can...
Book Candy
Watchmen Become Washmen
Video: "Watchmen or Washmen? Cast of HBO series suits up for hand-washing tutorial." (via the Wrap)
---
"Stephen King helpfully posts The Stand chapter that explains pandemic spread." (via Deadline)
---
"Let's move to Mars." Author Christopher Wanjek picked "the best books about our future in space" for the Guardian.
---
"Sotheby's is auctioning 40,000 DC comics from a single unprecedented collection," Gizmodo reported.
---
"I can't look away from these delirious paintings of anthropomorphized books," Emily Temple wrote.

Sharks in the Time of Saviors
by Kawai Strong Washburn
Kawai Strong Washburn's entrancing first novel,
Sharks in the Time of Saviors
, spans years and crosses over to the mainland and back again, following the Flores family--Malia and her husband, Augie; their sons, Dean and Nainoa; their daughter, Kaui--and the myths and gods of Hawai'i.
In Honoka'a in 1995, Malia remembers, "The kingdom of Hawai'i had long been broken--the hot rain forests and breathing green reefs crushed under the haole commerce of beach resorts, skyscrapers--and that was when the land had begun calling." She addresses one of her children: "When I close my eyes we're all still alive..." and she thinks back to the night "when your father and I were naked in his pickup truck, Waipi'o Valley, and we witnessed the night marchers."
The night marchers are the first sign of magic in a story that plays with the concept throughout. What is magic and what is imagination; what is myth and what truth; which are the forces for good? Where does modern medicine meet the inexplicable, and what alchemy results?
When middle child Nainoa ("Noa") is seven years old, he falls overboard in the waters off Kona and is surrounded by sharks. But instead of attacking, they carry him carefully back to the boat unharmed. This event is hailed as legend, a miracle, mark of the gods; in the years that follow, Noa's strangeness will help to bring his family partly out of the economic depression brought on by the fall of the sugarcane industry, but his gifts are dubious and unreliable. His siblings have talents of their own to offer, but are alienated by the obvious specialness of Noa, the chosen one.
The novel's perspective shifts, chapter by chapter, from Malia's to each of her children; Augie's voice will be heard only at the very end of this astonishing debut. Noa's chapters are precise and observant, Kaui's and Dean's variously disgruntled and colorful and more vernacular, Malia's reveal a close attention to larger meanings. Washburn's prose style shifts with these voices, but throughout he showcases lush description and stark contrasts. In Kaui's voice, "We set our toes and fingertips on razored bits of stone and slipped ourselves into the veined cracks of sheer walls of limestone or granite or basalt, all of it ceilinged by a thunder-brained sky."
All three children travel to the mainland in search of education and opportunity. In Spokane, basketball star Dean has earned a full scholarship but grapples with the pressures of school and sport. In San Diego, Kaui discovers drugs and free climbing and falls in love with a woman who does not want what Kaui wants. After Stanford, Noa moves to Portland, where he saves lives as an EMT. He has a good partner and loves her daughter, but still struggles with his gift. Perhaps his lifesaving ability is not what it seems. Despite the family's constant focus on Noa, the chapters that cover their separate lives offer refreshing views of Kaui and Dean, who are intriguing, flawed, engaging characters unto themselves. Their parents may center on Noa, but the novel resists doing so.
Amid various crises, each adult child will cycle back to the islands they call home. Noa, as always, leads the way, but Dean and Kaui have roles to fulfill within the family and on the islands, too. Their parents' needs are both burden and gift. Malia continues to question the apparent favor bestowed upon her middle child: "If you were more of the gods than of us--if you were something new, if you were supposed to remake the islands, if you were all the old kings moving through the body of one small boy--then of course I could not be the one to guide you to your full potential. My time as a mother was the same as those last gasping breaths of the owl." Each character is torn by the need to belong to a place and a people, the need to rescue and be rescued, to persist.
Sharks in the Time of Saviors is a gorgeous, rich, multifaceted novel. As it shifts between the mindsets of Malia and her three children, it poses questions behind their stories, interrogates joy and love and faith and loss, rage and redemption, the price and reward of returning home. This is a story about a small number of central characters and their often sad and painful daily lives, and also about more universal struggles. It's about past, present and future Hawai'i, including the racial tensions between native Hawai'ians and the haoles that have changed their world so much. It's about family, hope and risk.
Memorable characters, richly evoked settings, heartbreaking realism and alluring myth combine in a magical, expertly plotted, completely absorbing novel. Washburn takes his readers into a world that is both known and entirely new. --Julia Kastner
MCD/Farrar, Straus & Giroux, $27, hardcover, 384p., 9780374272081
---

---
Kawai Strong Washburn: That Isn't the Way the World Works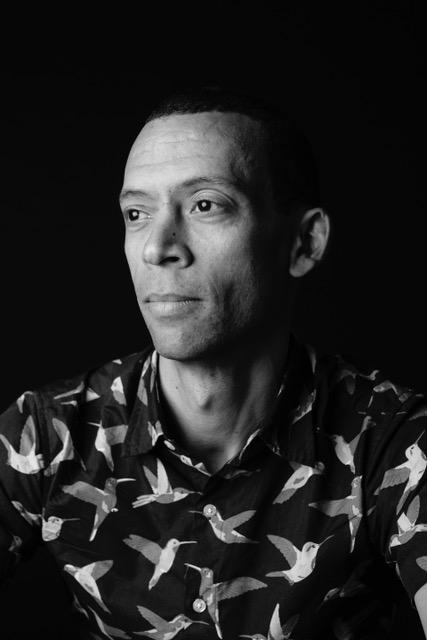 (photo: Crystal Liepa)
Kawai Strong Washburn was born and raised on the Hamakua coast of Hawai'i. His short fiction has appeared in McSweeney's, Electric Literature and The Best American Nonrequired Reading, among others. He has received scholarships from the Tin House and Bread Loaf writers' workshops and has worked in software and as a climate policy advocate. He lives in Minnesota with his wife and daughters. Sharks in the Time of Saviors (MCD/Farrar, Straus & Giroux, March 3, 2020) is his first novel.
How does a story with multiple protagonists come to be?
I think a lot of writers gravitate toward what they love, and I love books in which you get to think into multiple consciousnesses. You get to expand your initial impressions. And it's possible to do this with a third-person perspective, but it can feel less rich, or it can move me less that way.
I knew early on that it was going to be about a family, and I really wanted to dive into each person and challenge myself to create characters that would have perspectives that were nothing like mine. With all the different family dynamics involved, pushed in different directions, each has their own blind spots and their desires and their failures. It was a challenge, but one I wanted to try, because I felt it made for a richer experience as a reader, and so I wanted that as a writer as well.
How do you handle the storytelling challenge of shifting points of view?
For me it is very hard, partly because none of them are based on me. I read a section a few years ago, that was excerpted in Electric Literature, in which Dean hits his mother. Somebody came up to me after I read that and said, oh, you're so brave to write about having hit your mother! And I said, this is not my life! None of these characters are me, or my family. They're not based on anyone I know. With Dean, the challenge was to write a character who would have tried to beat me up in high school. If I encountered him in most walks of life, he would feel like an antagonist. Is there a way that I can write this character and understand what makes him tick with a sense of empathy but without letting him off the hook for his faults? Create this whole character who has problems and stupidities and issues with anger management, but in a way that challenges me to think about how he might justify his feelings to himself.
I love language. I really love it when writers take risks with language and render a new way of speaking and thinking that I haven't experienced before. It takes me to a new place. I wanted to do that with the characters as well, and so in addition to creating these different psyches, I then had to create a different language for each, so that they each felt like a different consciousness. There were so many revisions to get sentences right. Given a thought that might be the same for Kaui and Dean, how would that feeling play itself out in different sentences? What would their voices feel like in their head? It was a ton of work. It was awful. I would never do it again. If I'd known at the time what a challenge I was setting for myself, I probably would have been like, no. But once I was in there, that was the work that was before me.
So this is not autobiographical.
I share very little with the characters. All the locations where all the scenes happen are places I have been. I could draw on my own experiences in those places to describe the smells and the ambient details. And there are times when I indirectly brought in observations that I had, as someone from Hawai'i moving [to the mainland], the cultural dissonance. Observationally I drew upon that, but there are almost no experiences in the book that I drew from my personal life directly. Having lived and grown up in Honaka'a, I experienced the place long enough that I had an innate sense of the culture and how most people think and feel and act.
I wrote a first novel that will never see the light of day. I think that that's where I got the classically autobiographical elements out. In this book, in any moment when I felt like a character was doing something that I would have done, or when I winced at their decision-making or their biases or their thoughts or feelings because those were not thoughts or feelings I would have, or they made me uncomfortable, I would push toward those things and away from things that felt like me, in a conscious attempt to move away from the autobiographical.
What aspects of the book required research?
When you come from what is traditionally an underrepresented perspective and an underrepresented place, you carry this burden of authenticity that some writers don't have to grapple with as much. When I wrote earlier in my career, I didn't write about Hawai'i, partly because I was scared that it would be autobiographical. Or there was an expectation that because I'm from Hawai'i I should write about Hawai'i. But also I was scared, because there wasn't a lot of literature out there based in Hawai'i, that I would fail to present the sort of universal feeling or experience of people from the island.
I spent a lot of time doing research into the mythology and native Hawai'ian religion that I had passing knowledge of, being born and raised there. You remember those things, but not fully or accurately enough to be a cultural ambassador. So I went back and spent a lot of time researching Hawai'ian culture and folklore and knowledge and history, because I had just enough incomplete knowledge to be dangerous if I just wrote from what I knew.
Do you have a favorite character?
I do. I don't know if you're supposed to say that, it's like a kid. But I really enjoyed Kaui.
I see the novel as a kind of metaphor for the Big Man theory of history. All the great inventions, the important moments in the collective history of this country, are almost always filtered through the lens of a particular actor, usually a man. That's what Nainoa came to represent to me, the Big Man theory of the events early in their lives. Particularly Malia is really invested in the idea of Nainoa as some sort of savior. He's going to be this special, important Big Man. As I was working through revisions, Kaui became the answer to that. I believe that most positive change that has happened in the world has come about because of collective action and a lot of small, simple sacrifices in ways that no one ever sees or celebrates. The right person happens to be in the right place at the right time and gets on the apex of that groundswell, and they're the one that gets the credit for it. Kaui embodied an answer to that. She's back in Hawai'i and she has to learn to accept that she's made mistakes, but the way forward is to reconnect with her family and the land. She has to give up a sense of complete individuality, something that Nainoa was reaching for incorrectly, that was placed on him as a burden. He's supposed to be something so big that he can fix everything. And to me, Kaui's reckoning in the latter third of the book is a sort of answer, that that isn't the way the world works.
I really like the idea of having her be an engineer, having her build things with her hands and be a very physically grounded character, as a woman. I don't think women necessarily get rendered in literature and in pop culture in a way that I kept wishing they would. I tried to not direct my gaze too much at the body. The way some male writers talk about female bodies can be really creepy and gross. When I was writing Kaui, I wanted her to not be some idealized femme fatale. She was living in a body that was strong and that she was comfortable in. She didn't have anything to do with beauty or the standard female values that are upheld in a lot of pop culture. She was more driven by friction and velocity and fear, and a lot of things that don't get associated with female characters. It became a lot of fun and that's one of the reasons I enjoy her as a character.
What are you working on next?
I've started another novel. It has to do with climate change, has some elements of reincarnation, it spans around 200 years, there's a band of female pirates: it's cool. I'm enjoying it. It tries to blend a couple of genres, and celebrate both the internality of the human experience and the things I love about plot. --Julia Kastner
---
Shelf vetted, publisher supported.

Great Reads
Rediscover: A Journal of the Plague Year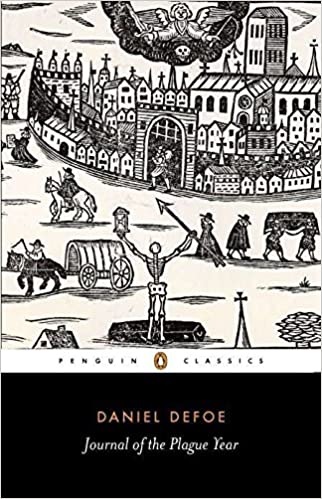 Over the course of 18 months between 1665 and 1666, the Great Plague of London killed roughly 100,000 people, nearly a quarter of the city's population. Daniel Defoe, later author of
Robinson Crusoe
, was five years old at the time. In 1722, having established himself as a novelist, Defoe published
A Journal of the Plague Year
under the name "H.F." Defoe's uncle, Henry Foe, like the protagonist in
A Journal of the Plague Year
, worked as a saddler in the Whitechapel district of East London during the Great Plague. Critics consider Defoe's uncle's records the primary source for
A Journal of the Plague Year
, with casualty tables and other anecdotes later compiled through Defoe's research. Whether Defoe is deemed more author or editor for
A Journal of the Plague Year
, none of the tales within--grim accounts of a city and individuals grappling with unimaginable tragedy--have ever been debunked.
A Journal of the Plague Year
was last published in 2003 by Penguin Classics (9780140437850). --
Tobias Mutter

Book Reviews
Fiction

New Directions, $22.95, hardcover, 224p., 9780811228039
Tin House, $25.95, hardcover, 280p., 9781947793392
Mystery & Thriller

Morrow, $27.99, hardcover, 288p., 9780062838209
Putnam, $26, hardcover, 368p., 9780525542025
Viking, $27, hardcover, 352p., 9780670016396
Pegasus Books, $25.95, hardcover, 320p., 9781643133188
Doubleday, $26.95, hardcover, 304p., 9780385545273
Biography & Memoir
Random House, $28, hardcover, 352p., 9780399592713
History
Hachette Books, $30, hardcover, 432p., 9780306903229
Science
Pegasus Books, $27.95, hardcover, 304p., 9781643133058
Children's & Young Adult

Algonquin Young Readers, $17.95, hardcover, 288p., ages 12-up, 9781616208967
Versify/Houghton Mifflin Harcourt, $17.99, hardcover, 304p., ages 14-up, 9780358128892
--- SPECIAL ADVERTORIAL OFFERINGS ---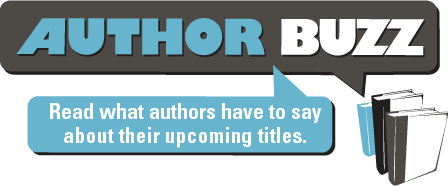 Dear Reader,

In Japanese Occupied Singapore, Mirza, a known collaborator, is found murdered clutching a mimosa branch. Su Lin's Uncle Chen is a suspect and Hideki Tagawa, former spy and power in the new regime, offers Su Lin her uncle's life in exchange for using her knowledge of local ways and languages to find the real killer. But the secrets she unearths strike painfully close to home…

Email me at ovidiabookwriter@gmail.com to win one of five signed copies.

Ovidia Yu
www.ovidiayu.com




Publisher:
Constable

Pub Date:
September 8, 2020

ISBN:
9781472132024

List Price:
$15.99
---