From the Shelf
Poets Who Contain Multitudes
Recent poetry collections often defy the ballyhooed trend of authors writing concise pieces in order to reach more readers on social media.
Authors such as Tina Chang, Jana Prikryl and Layli Long Soldier are by contrast dizzyingly ambitious; they approach the poem as a space where the contradictions, horrors, and past events that shape being alive in the 21st century can be, if not reconciled, then comprehended. They embrace the words of Walt Whitman in confronting the totality of self: "I am large, I contain multitudes."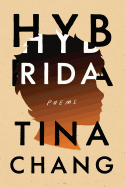 The work, for example, of Brooklyn Poet Laureate Tina Chang is not always easy to read, yet her scope is what renders her recent book Hybrida so rewarding. Her topics range from her fears for her mixed-race child's safety to the epic "Bitch," about Laika, the first dog in space: "While humans went about their earth lives below, she remained/ chained but floating. Her canine self, a mortal wound." There is anguish in Hybrida but also empathy and care toward language.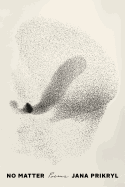 No Matter by Jana Prikryl is from a different side of New York, colder and perhaps stranger. She tours a city where David Bowie and characters from Virgil appear within its blocks. This isn't fantasy but not far away from it. Her poems break down time and landscape with a sense of music and play, modernity cracking apart with the immediacy of Kirsten Dunst wearing kicks in Marie Antoinette.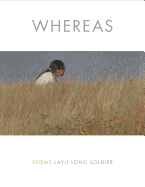 Layli Long Soldier's extraordinary Whereas is musical as well, but it's a much older song. The wrenching title prose poem explores the impossibility of reconciling colonial language with the Lakota experience, written with anger and ache. As do Prikryl and Chang, Long Soldier captures the nature of identity and life in 2020--living with collective memory while fighting to exist in a dangerous and uneasy present. --C.M. Crockford, freelance reviewer

In this Issue...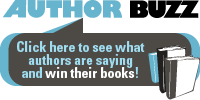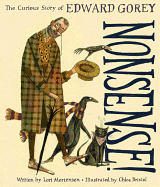 This fascinating bio explores the life of Edward Gorey, who "scribbled and sketched" his way toward creating the sweet-yet-dark books that have become beloved by generations.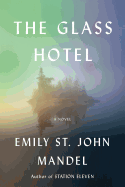 Mystery, corruption and ghostly apparitions shift and blend in Emily St. John Mandel's imagining of the collapse of a Great Recession-era Ponzi scheme.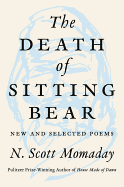 This incredibly personal collection of poems presents deep reflections on the natural world, indigenous history and the nature of humans, animals and God.
Review by Subjects:
Fiction ⋅ Science Fiction & Fantasy ⋅ Biography & Memoir ⋅ History ⋅ Performing Arts ⋅ Poetry ⋅ Children's & Young Adult

From Pages Bookshop
Upcoming Events
August GR Virtually Reads: Orphan Train
08/11/2020 - 6:00PM
This month we are reading "Orphan Train" by novelist Christina Baker. Whether you have just started the book or finished it months ago, all are welcome to come and join our book club, we would love to have you! This book club is a virtual book club. You can join it here or copying the link into your browser: https://meet.google.com/qts-qdtc-ewz This book club is free and open to the public. Purchase your copy at Pages and get 15% off. This book club meets the first Tuesday of every...
Pages Bookshop & WDET Present: John Moe
08/13/2020 - 6:30PM
Pages Bookshop and WDET are excited to present a live conversation with author and radio broadcast host John Moe to discuss his new book "The Hilarious World of Depression." John will be joined in conversation by the host of WDET's CultureShift, Amanda LeClaire. All ticket sales from this event will go towards WDET's fundraiser to raise 2 million dollars before September 30th. To learn more about their fundraiser please visit WDET's website. Tickets are available at different amounts in...
Pages Bookshop Virtually Presents Nandi Comer
08/18/2020 - 6:30PM
Looking for something to help you get through this long, hot summer? We have just the thing! Join us for an evening of poetry with Detroit writer and poet, Nandi Comer. Nandi's latest book of poetry, Tapping Out came out this past May and since we couldn't celebrate with her at Pages, we've decided to take the celebratory reading to a virtual realm. You can register for this event here. You can buy Nandi's book of poetry here. About Taping Out The relentless motions...
Pages Bookshop Virtually Presents: francine j. harris & Raven Leilani
08/25/2020 - 6:30PM
We are beyond excited to virtually host poet francine j harris and debut novelist, Raven Leilani for their newest books "Here is the Sweet Hand and "Luster." Both francine and Raven's books come out on August 4, 2020! We cannot wait to hear what these incredible writers have to say to each other and learn more about their books and what it's like to have them come out now. This conversation with be hosted on Crowdcast. You can register for the event here. You can...
Book Candy
Poetry Short Film 'Siren'
Poetry short film "Siren": "A woman is quietly reading her book in a cafe when a man, who can't take a hint, decides he wants to get to know her better."

---

"What would your pet read?" (via the New York Public Library)

---

J.K. Rowling's Harry Potter at Home Site offers "magical crafts and activities for everyone stuck inside," Mental Floss noted.
---
"You've bollixed up my book." The Guardian showcased a letter that "reveals Hemingway's fury at being censored."

---
Atlas Obscura offered tips for "how to help librarians and archivists from your living room."

Great Reads
Rediscover: The Decameron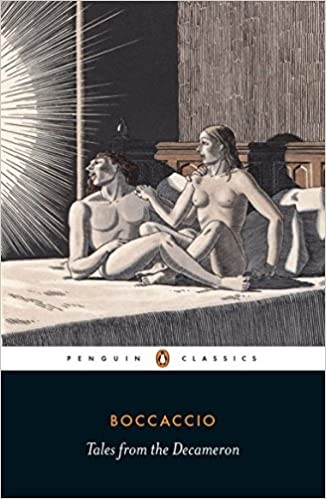 The Decameron
by Giovanni Boccaccio follows 10 young Italians--seven women and three men--who take shelter from the Black Death in the countryside around Florence. Each day, over the course of 10 days, every member of the group must regale the others with a story, for a total of 100 tales throughout their stay. Boccaccio (1313–1375) uses this pastoral escape as a framing device for tragic, comedic, even erotic stories from far-flung sources. Through long chains of translations, Boccaccio was exposed to ancient Indian and Middle Eastern narratives, which he added to or altered for his own purposes. Some tales borrow from Italian oral tradition or other local sources, including a French one shared with Geoffrey Chaucer (which became the "The Reeve's Tale" in
The Canterbury Tales
). Regardless of each
Decameron
story's origin, Boccaccio twists them to reward early humanist ethics and mercantile sensibilities, rewarding sophistication and wit while punishing dullness and stupidity. In 2016, Penguin Classics published a selection of
The Decameron
's 32 best stories in
Tales from the Decameron
, translated and edited by Peter Hainsworth ($16, 9780141191331). --
Tobias Mutter

The Writer's Life
Julian Peters: Poems to See By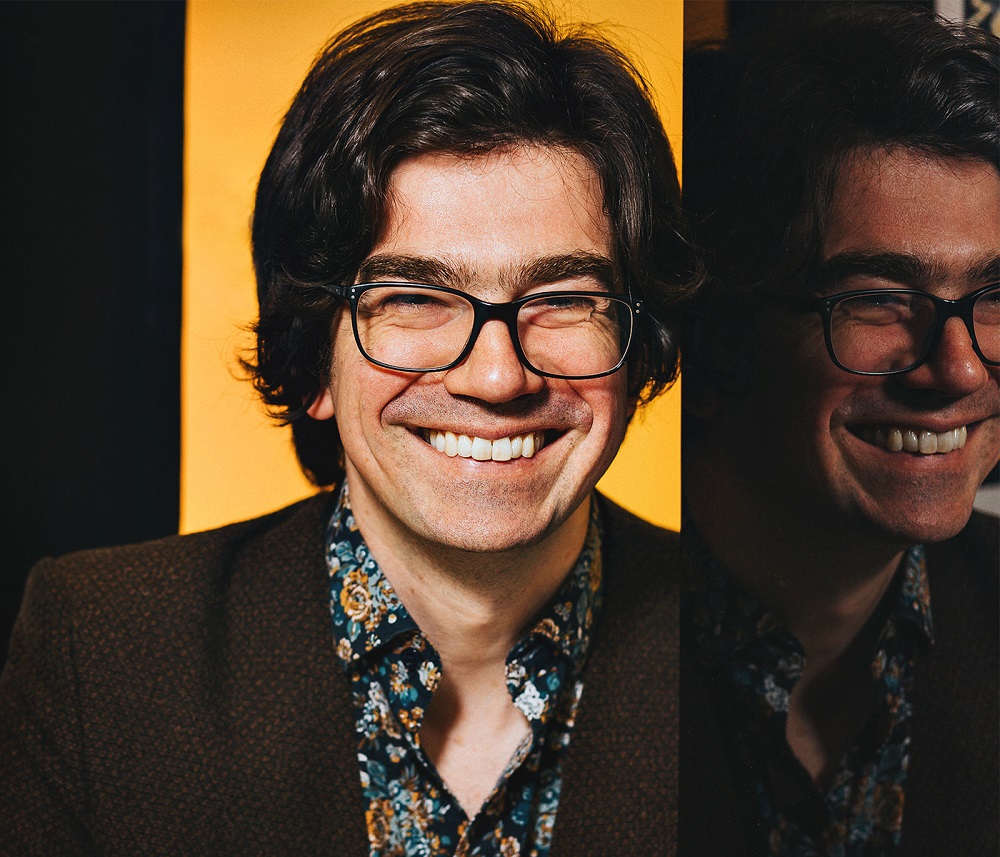 photo: Maryam Lolo
Julian Peters is an illustrator and comic book artist living in Montreal, Canada, who focuses on adapting classical poems into graphic art. His work has been exhibited internationally and published in several poetry and graphic art collections. Peters holds a Master's degree in art history, and, in 2015, served as Cartoonist in Residence at Victoria University in Wellington, New Zealand. Poems to See By (Plough Publishing House, $24) is now available.
Would you tell us a little bit about this book? How do you describe it?
Poems to See By is a collection of 24 adaptations of poems into comics. The selections range from 19th-century classics from authors like Emily Dickinson, Edgar Allan Poe and Christina Rossetti to contemporary or near-contemporary works by the likes of Seamus Heaney, Maya Angelou and Tess Gallagher. Unlike traditional books of illustrated poetry, the comics format allows for almost every line to receive its own visual accompaniment, which in turn allows for a much more intimate and dynamic interplay between text and imagery.
How did you choose the poems for this compilation?
The poems have been chosen to reflect a wide diversity of voices and perspectives, and to explore the six central themes into which the book is subdivided: identity, relationships, creativity, nature, time and mortality. Many, though not all, of the poems were selected in part because they are a standard inclusion in many Introduction to Poetry reading lists, thus facilitating the book's use as a teaching tool.
Some of the poems, like Edgar Allan Poe's "Annabel Lee" and William Butler Yeats's "When You Are Old," have long been among my personal favorites and have always spontaneously suggested to me a lot of the imagery that went into the comics adaptation. Others, such as Dylan Thomas's "The force that through the green fuse drives the flower" and Langston Hughes's "Juke Box Love Song," initially impressed me more by a particular kind of energy that they exuded, which it was then my task to figure out how to translate into visual form.
What was your process for making poetry visual?
I like to think of my visual interpretations as one possible reading of a poem. It is not my intention to offer the definitive "meaning" of a poem, or in any way limit the range of possible interpretations. Rather, my hope is to open up the poem to further reflections by getting readers to look at it in a new way.
I normally begin with the "emotional atmosphere" that the poem conjures up for me and consider what style or imagery might provide a visual analogy to that. I also look closely at the order in which the various ideas and imagery are presented, with an eye to whether they suggest a way of superimposing some kind of narrative upon the whole (comics being an intrinsically narrative art form).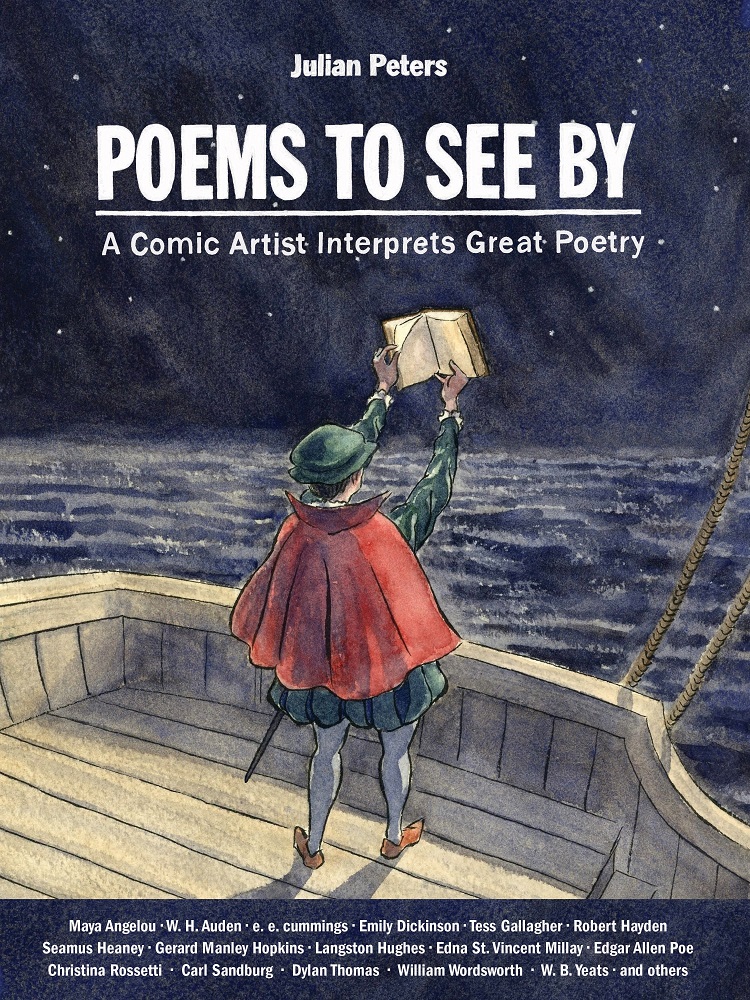 Why did you want to create this work for young adults?
It was only in my late teenage years that I began to appreciate poetry. At some time between age 18 and 19, poetry went from being this thing that had always left me rather cold to constituting a full-blown passion. I can't quite explain this shift, which I suppose was partly hormonal, but thinking back on that time, it strikes me that one of the important factors was that I had various literature teachers who were very good at communicating their own enthusiasm for poetry. One of the ways they would do so was through frequent impromptu recitals of their favorite works, and the almost physical delight being taken in the delivery of these lines awakened me to the fact that there was more to poetry than just saying things in a complicated way. I like to think of my comics interpretations as my own poetry recitals, my own way of expressing my love for this material. My hope is that some of this passion will be contagious.
Are you interested in doing more works for a youth audience?
Absolutely! I think the works of art and readings that one encounters in one's youth are the ones that determine our most fundamental, bedrock tastes. All told, works of art aimed at children and young adults probably have a greater collective influence than do those created primarily for an adult audience.
I found your comic for "Caged Bird" by Maya Angelou to be particularly moving. The colors are bright, the textures are soft, there's a lot of beauty there. But the text is also confined, making the reading experience feel claustrophobic and intense. How did you choose the styles and mediums for each poem?
The imagery in "Caged Bird" is inspired by various kinds of traditional African American quilts, especially the Gee's Bend quilts from Gee's Bend, Ala., and the story quilts created by former slave Harriet Powers in the late 19th century. I wanted imagery that evoked a historical experience while still remaining abstract enough to allow readers to focus mainly on the emotions that would have accompanied these experiences. I also saw these beautiful and inventive quilts, which originally were often made from spare scraps of cloth, as representative of the resilience of spirit that is evoked in Maya Angelou's poem.
Is there anything else you'd like to tell Shelf readers?
The book is aimed at young adults, but my hope is that it can be enjoyed by older readers as well. A woman at a pre-launch event told me that she had pretty much written off poetry since her school days but, as she began reading one of the comics interpretations to be included in Poems to See By, she found herself moved to tears. I couldn't ask for a more rewarding response than that. --Siân Gaetano, children's and YA editor, Shelf Awareness

Book Reviews
Fiction

Knopf, $26.95, hardcover, 320p., 9780525521143
Atria, $27, hardcover, 272p., 9781982137441
Mira, $26.99, hardcover, 368p., 9780778309451
Tor, $26.99, hardcover, 400p., 9781250217288
Science Fiction & Fantasy
Bloomsbury, $28, hardcover, 816p., 9781635574043
Biography & Memoir
W.W. Norton, $26.95, hardcover, 304p., 9780393609301
History
St. Martin's Press, $28.99, hardcover, 336p., 9781250200471
Scribner, $30, hardcover, 272p., 9781501198908
Performing Arts
Rutgers University Press, $34.95, hardcover, 270p., 9781978808829
Poetry

Harper, $28.99, hardcover, 192p., 9780062961150
Children's & Young Adult

Versify/Houghton Mifflin Harcourt, $17.99, hardcover, 40p., ages 4-8, 9780358033684
Dial, $16.99, hardcover, 320p., ages 9-12, 9781984815149
Candlewick/Walker Books US, $14.99, hardcover, 160p., ages 7-9, 9781536210248
--- SPECIAL ADVERTORIAL OFFERINGS ---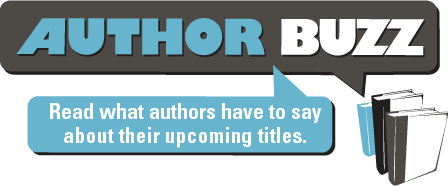 Dear Reader,

In Japanese Occupied Singapore, Mirza, a known collaborator, is found murdered clutching a mimosa branch. Su Lin's Uncle Chen is a suspect and Hideki Tagawa, former spy and power in the new regime, offers Su Lin her uncle's life in exchange for using her knowledge of local ways and languages to find the real killer. But the secrets she unearths strike painfully close to home…

Email me at ovidiabookwriter@gmail.com to win one of five signed copies.

Ovidia Yu
www.ovidiayu.com




Publisher:
Constable

Pub Date:
September 8, 2020

ISBN:
9781472132024

List Price:
$15.99
---