From the Shelf
Tiger, Tiger, Burning Bright
The postponement of the 2020 Masters Tournament brings both bad and good news to golf fans: no golf to watch, and more time to read. Two worthy books about the tournament's defending champion, Tiger Woods, will pleasantly fill some golf-free hours.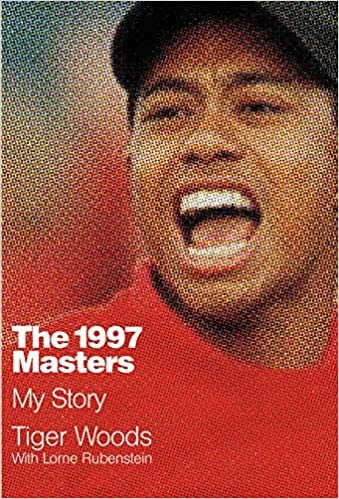 When the 21-year-old Tiger ran away with the 1997 Masters by 12 shots, it appeared he would fulfill Jack Nicklaus's prediction that the prodigy would eclipse the total of 10 Masters titles won by Nicklaus and Arnold Palmer. To mark the 20th anniversary of that triumph, Woods collaborated with noted golf journalist Lorne Rubenstein on The 1997 Masters: My Story (Grand Central, $30). In Woods's own words, the book is a moment-by-moment account of his stirring victory. Avid golfers who will never get closer to Augusta National than their TV screens will also appreciate Tiger's keen insights into the course, ones that will enhance their enjoyment when the tournament finally is played again.
But, as The Second Life of Tiger Woods by GOLF magazine's Michael Bamberger (Avid Reader, $28) reminds us, things didn't go exactly as planned. Bamberger's book focuses on Woods's personal and professional resurrection after his arrest for DUI in May 2017, shortly after that year's Masters (one he skipped before spinal fusion surgery). Bamberger reports that Woods told golf legend Gary Player, "I'm done. I won't play golf again." Bamberger ably documents how Woods's fierce dedication to reclaim his preeminent place in golf culminated in an unexpected victory at the 2018 Tour Championship and ultimately a win at Augusta in 2019, his 15th major title.
If you're one of those millions of golf fans who, as Bamberger describes, shared the "desire to see Tiger Woods be great again," you'll find much to entertain and inform you in these two books. --Harvey Freedenberg, freelance reviewer

In this Issue...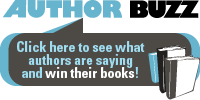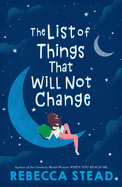 In this emotionally on-point middle-grade novel, a girl experiences the sometimes fraught ways a family rearranges itself through divorce, remarriage and the blending of children.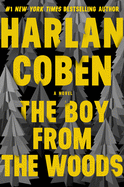 This thrilling novel about teen torment spirals into an indictment of what the upper 1% can get away with.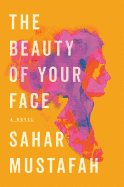 Debut novelist Sahar Mustafah traces a Palestinian American's determination to face down her worst fears, within both her family and the school she's called to protect.
Review by Subjects:
Fiction ⋅ Mystery & Thriller ⋅ Biography & Memoir ⋅ Philosophy ⋅ Psychology & Self-Help ⋅ Children's & Young Adult

From Pages Bookshop
Upcoming Events
August GR Virtually Reads: Orphan Train
08/11/2020 - 6:00PM
This month we are reading "Orphan Train" by novelist Christina Baker. Whether you have just started the book or finished it months ago, all are welcome to come and join our book club, we would love to have you! This book club is a virtual book club. You can join it here or copying the link into your browser: https://meet.google.com/qts-qdtc-ewz This book club is free and open to the public. Purchase your copy at Pages and get 15% off. This book club meets the first Tuesday of every...
Pages Bookshop & WDET Present: John Moe
08/13/2020 - 6:30PM
Pages Bookshop and WDET are excited to present a live conversation with author and radio broadcast host John Moe to discuss his new book "The Hilarious World of Depression." John will be joined in conversation by the host of WDET's CultureShift, Amanda LeClaire. All ticket sales from this event will go towards WDET's fundraiser to raise 2 million dollars before September 30th. To learn more about their fundraiser please visit WDET's website. Tickets are available at different amounts in...
Pages Bookshop Virtually Presents Nandi Comer
08/18/2020 - 6:30PM
Looking for something to help you get through this long, hot summer? We have just the thing! Join us for an evening of poetry with Detroit writer and poet, Nandi Comer. Nandi's latest book of poetry, Tapping Out came out this past May and since we couldn't celebrate with her at Pages, we've decided to take the celebratory reading to a virtual realm. You can register for this event here. You can buy Nandi's book of poetry here. About Taping Out The relentless motions...
Pages Bookshop Virtually Presents: francine j. harris & Raven Leilani
08/25/2020 - 6:30PM
We are beyond excited to virtually host poet francine j harris and debut novelist, Raven Leilani for their newest books "Here is the Sweet Hand and "Luster." Both francine and Raven's books come out on August 4, 2020! We cannot wait to hear what these incredible writers have to say to each other and learn more about their books and what it's like to have them come out now. This conversation with be hosted on Crowdcast. You can register for the event here. You can...
Book Candy
New Lockdown Game
"Our new lockdown game: judging famous people by their bookshelves." (via the Guardian)
---
The Los Angeles Times showcased "21 new and classic books to keep you in touch with the natural world."
---
Russia Beyond's readers chose "5 Russian books to read in self-isolation."
---

Headline of the day (via the Scotsman): "Scotland's claim to fame as birthplace of the F-word revealed."
---

Explore Puzzlewood, the "mysterious, fantastical woodland inspiration for The Lord of the Rings," Atlas Obscura invited.

Great Reads
Rediscover: Year of Wonders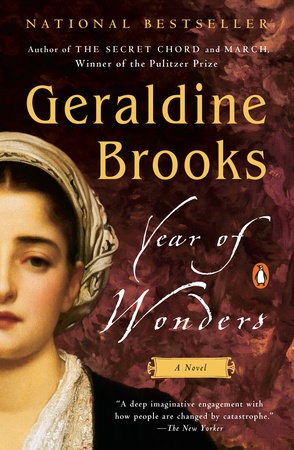 When plague swept across England in 1665-66 (as depicted in
A Journal of the Plague Year
by Daniel Defoe), the village of Eyam utterly isolated itself from the outside world.
Year of Wonders: A Novel of the Plague
by Geraldine Brooks follows housemaid Anna Frith in a fictionalized version of quarantined Eyam. When the plague travels from London to her village on a tailor's wares, Anna is cast in the unlikely role of healer. Villagers blame the local midwife and herbalist for the initial rash of plague deaths and murder them. Anna and the rector's wife attempt to learn those lost skills. Meanwhile, the rector and other villagers struggle to maintain religious faith and endure the ordeals of everyday life during a plague. The real Eyam's actions saved its surrounding area from infection and limited the damage within the community, though many in Eyam still died.
Year of Wonders
and the story of Eyam in general demonstrate the power of communal action--and the dangers of selfishness--during a society-wide crisis.
Year of Wonders
is available in paperback from Penguin Books ($18, 9780142001431). --
Tobias Mutter

The Writer's Life
Sahar Mustafah: Do Your Best Now and Don't Look Back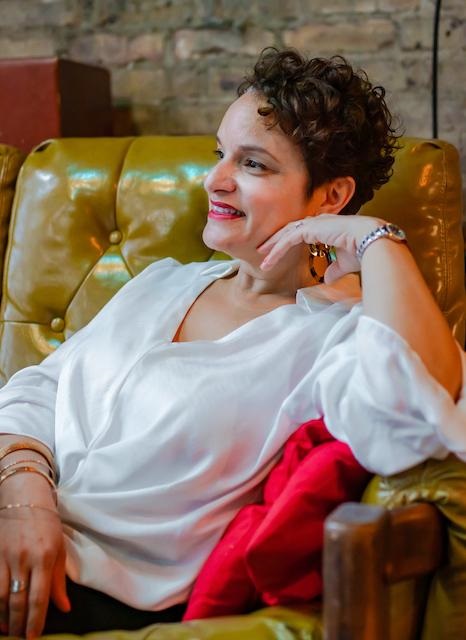 photo: Tamara Hijazi
Sahar Mustafah grew up in a family of six, the daughter of Palestinian immigrants. Her first novel, The Beauty of Your Face (reviewed below; W.W. Norton, $26.95), begins as a shooter confronts the young women in the private Muslim school where Afaf Rahman serves as principal. Mustafah intersperses scenes of the present with flashbacks to Afaf's girlhood and adolescence as a first-generation Palestinian American--the disappearance of her older sister and her closeness to her younger brother, Majeed--as well as chapters from the shooter's perspective to build tension and empathy for her characters. We spoke with Mustafah by phone from her home in Chicago, where she teaches English to high school students.
How did you come up with the structure for The Beauty of Your Face? You have us in the palm of your hands with the opening scene of the shooting in the school where Afaf is principal, and then you reveal Afaf's journey to that moment.
I was in a wonderful workshop called "novel in a year" conducted by Rebecca Makkai, who wrote The Great Believers. She's the conductor of StoryStudio Chicago. I went through the year, and it was a failed first draft. I realized it was because I hadn't gotten to the heart of these characters I'd created.
I thought, I need to spend time on one. I made a decision: I can look at Afaf from decade to decade, and what would be the monumental moment in each decade. I was interested in what she would look like not having that older sister anymore as a role model. I think we're so vulnerable as teens; let's add on a family that's dysfunctional, and that felt high voltage to me.
I couldn't lead into her embracing Islam without looking at that challenging period. There was no question there would be the teenage years before hitting on young adulthood afterwards. In order for that story to be told, I needed to show my readers where the victim was coming from.
It was surprising to read the chapters set in the shooter's experience. What made you decide to include them?
The shooter had always been part of this novel. I had a sense there'd be alternating chapters. I had Afaf's life unfold, and the present disrupt her journey. That framing allowed me to hold onto the story arc.
I didn't want to present this sort of case study of a white male domestic terrorist. I was not at all interested in that. I wanted to consider the potential for daily violence against Muslim women and those communities, especially in this political climate and post-9/11.
What ended up happening is there were similarities: they both have immigrant parents; they both experienced the loss of the presence of their sibling. That wasn't planned, but these similarities developed. I was also not interested in "here's how we can stop hate," or "here's the handbook on Islamophobia." I wanted to raise questions in times of fear, in times of a lack of understanding. Hopefully my readers, by the time they're done, are asking themselves those questions and bringing those experiences into their lives.
Afaf's embrace by the women of the Islamic Center, especially her classmate Kowkab, whom she'd remembered as wearing hijab at school, is a pivotal moment in the book.
It was so important for me that this not be, oh and then she converts. Really what happens is that these women embrace Afaf. She's never had any sort of community; she'd had to deal with her mother's mental illness and her sister's absence. She doesn't start wearing hijab until high school. She's been sitting with it; it's been her journey. I love this women's circle, and they're flawed and we see that, but Kowkab is such an embodiment of those transcendent relationships and experiences.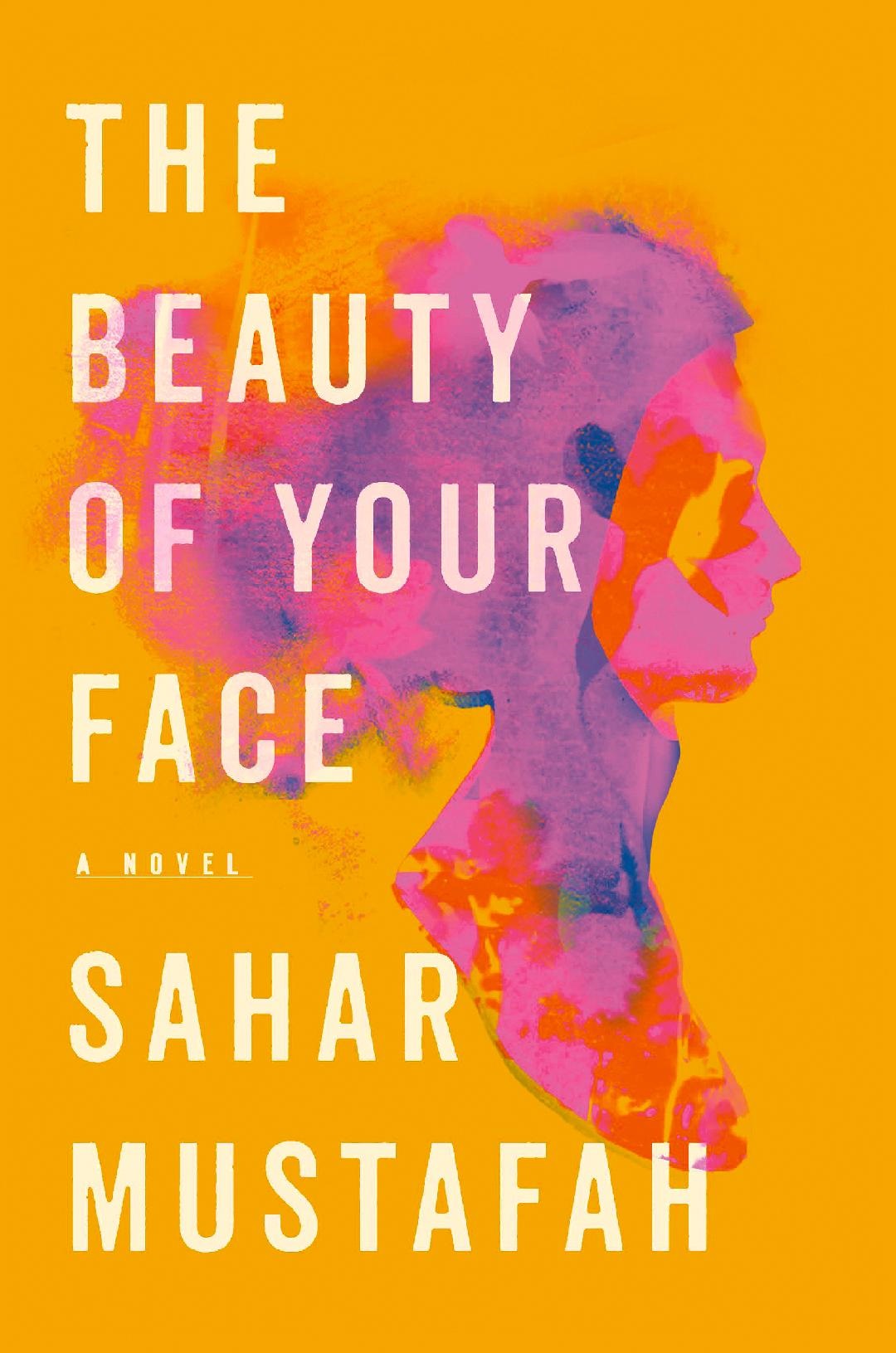 The trip to Mecca with her father turns out to be a momentous and bonding experience for both Afaf and her father.
I just did an article for my British publisher about the research experience; Hajj [the pilgrimage to Mecca] was the most challenging because I haven't been there. You need permits! I had to dig, and I was lucky because I found online journals and diaries of women who were there. Not just the emotions and ritual part, but the awestruck part, which I've heard firsthand from relatives. I tried to express that, what it's like to be part of the pilgrimage. "It's like you're falling in love with God," a native Arabic speaker said--I knew she was wary of the translation, but I also knew what she meant. You're doing this collectively and publicly, which can also be stressful and dangerous. That was the thing I was most nervous about--making that as authentic as I could.
Can you talk about the tension between Afaf's parents, and their struggle to raise their children in a country whose values differ from theirs so dramatically?
That's part of what I consider unique about my story, that the parents are not really pious. I would call them secular. They're not atheists, but they're not practicing Muslims. They're feeling maybe even more disconnected from their roots. I didn't want them to be godless. Baba's trying his best, but Mama has not been able to put down roots and, unfortunately, it's at the cost of their children, and at the root of Afaf feeling lost and not loving herself. This is part of my own experience; I'm familiar with families that aren't particularly religious. There was a resurgence in the 1990s, before 9/11, where women tended to be more practicing, wearing hijab, and more mosques were being built.
But with Afaf's family, we have a mom who doesn't feel she belongs, and they're struggling financially. For some people, religion would be a way to navigate or cope, and for them it isn't. When Baba is reawakened, it feels like more than as a Muslim but that he could start over and make things right with his family. He had had the roots, they just hadn't been cultivated in this country.
Do you think Afaf's mother also resents that her sister married better than she, in terms of marrying a doctor who could ensure her financial security?
Yes, it's a real classic ideal of America being a land of opportunity, which includes economic security. My father was part of a thriving business. But Afaf's parents were struggling. The father was someone who had to put his music career on hold in order to support the family, and this prevents her mother from going home to visit her family. It's sad, understandable, but we also know Mahmood [Afaf's father] is working as hard as he can under the circumstances. I think of my Mom; she wanted to marry an ex-pat who was going to take her out of Palestine. Her family was religiously strict, so she was also fleeing that. We were fortunate to have a roof over our head, and could afford private school. It was another narrative from perhaps what readers were expecting. I hope this is not "the typical immigrant" story. I do appreciate when people see that it's not "a single narrative" of being Muslim in America, or Palestinian in America.
Your portrait of Baba's recovery from his near-death accident and his embrace of the Muslim faith is so moving. His newfound faith drives not just a wedge, but a wall between Afaf's parents. Can you talk about this development in their relationship?
Her resentment comes from a few places. This intense grief that she's been carrying. Not being able to come to terms with the loss of her daughter enough to function for her children, for the living. She imagines the worst has happened to her firstborn. I think there's also a bit of a symptom of her mental illness--I don't want that to overshadow what she feels is a slight and an injury that her Higher Power has given her, and she has a yearning for home. Religion for her is just not going to do it.
I'm very moved by mental illness. It's something that's been taboo, and just starting to change in our communities, through treating mental illness and depression. You were just expected to turn it over to the Lord. She's not buying that, but she's also losing out on a community.
Afaf eventually comes to forgive her mother for her absence in their lives. What role does forgiveness play in Afaf's journey, and where does it fit in the Muslim faith?
It was important for Afaf to gain forgiveness before going to Hajj, to ask anyone you've injured for forgiveness. Still it was difficult for Afaf. She reveals that no matter how pious you are, there's going to be this intrusion of real human feelings of resentment. Her mother's made that suicide attempt. It's been a volatile relationship. I think Afaf continues to struggle, but she can live in the present. Her circle of women, by virtue of not asking her about her past, that feels like forgiveness too.
That may be something that in other religions is a strict ritual--I'm thinking of confession for Catholics. For Muslims, you should always ask for forgiveness for any wrongdoing, but the idea is that you're not going to keep committing those injuries, those sins, so you don't have to ask for contrition. It's about always being present. Do your best now and don't look back. --Jennifer M. Brown, senior editor, Shelf Awareness

Book Reviews
Fiction

Norton, $26.95, hardcover, 312p., 9781324003380
Atria, $27, hardcover, 304p., 9781982124106
Ecco, $26.99, hardcover, 288p., 9780062909077
Doubleday, $25.95, hardcover, 224p., 9780385545297
Erewhon Books, $16.95, paperback, 288p., 9781645660026
Mystery & Thriller

Grand Central, $29, hardcover, 384p., 9781538748145
Harper, $27.99, hardcover, 320p., 9780062854674
Biography & Memoir
Houghton Mifflin Harcourt, $28, hardcover, 400p., 9780358206682
Philosophy
Basic Books, $30, hardcover, 352p., 9781541645981
Psychology & Self-Help
Scribner, $16, hardcover, 64p., 9781982131326
Children's & Young Adult

Wendy Lamb/Random House, $16.99, hardcover, 224p., ages 8-12, 9781101938096
Houghton Mifflin Harcourt, $16.99, hardcover, 80p., ages 10-up, 9780358129400
little bee books, $17.99, hardcover, 40p., ages 4-8, 9781499808865
--- SPECIAL ADVERTORIAL OFFERINGS ---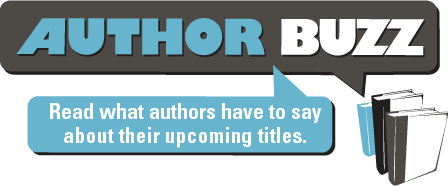 Dear Reader,

In Japanese Occupied Singapore, Mirza, a known collaborator, is found murdered clutching a mimosa branch. Su Lin's Uncle Chen is a suspect and Hideki Tagawa, former spy and power in the new regime, offers Su Lin her uncle's life in exchange for using her knowledge of local ways and languages to find the real killer. But the secrets she unearths strike painfully close to home…

Email me at ovidiabookwriter@gmail.com to win one of five signed copies.

Ovidia Yu
www.ovidiayu.com




Publisher:
Constable

Pub Date:
September 8, 2020

ISBN:
9781472132024

List Price:
$15.99
---