From the Shelf
We Are All Singing Island Songs Now
We are a world of islands now, a global human archipelago with six-foot degrees of separation. My favorite reads lately seem to reflect this moment, when we are singing island songs to each other.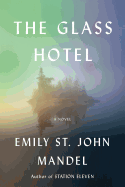 Emily St. John Mandel's novel The Glass Hotel (Knopf) periodically checks in, and out, and back into the isolated Hotel Caiette on Vancouver Island. I'm haunted by this exchange from a section set in 1999:
"I know people who are holed up in remote cabins with supplies in case civilization collapses," Vincent said.
"That seems like a lot of trouble to go to," Paul said.
"Do you find yourself sort of secretly hoping that civilization collapses," Melissa said, "just so that something will happen."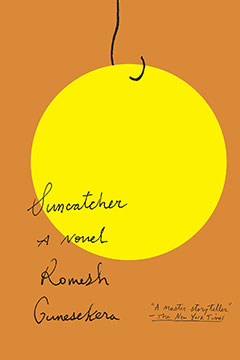 In Romesh Gunesekera's Suncatcher (The New Press), Sri Lanka is on the verge of societal upheaval. Young Kairo befriends a more privileged teenager, whose world of adventure is at once intoxicating, troubling and life-altering for someone who previously explored sanctuaries like a nearby second-hand bookshop, where "only one other person floated in that world: Mr. Ismail--a man with millions of words at his fingertips and a capacity for remaining silent at will."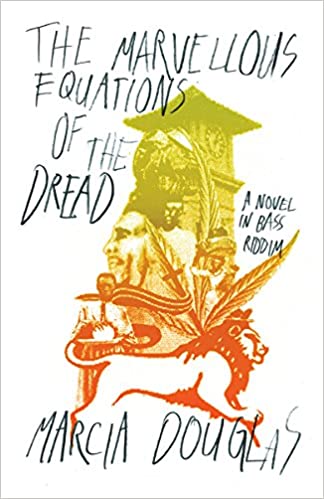 Jamaica and Bob Marley's spirit sing in the pages of The Marvellous Equations of the Dread: A Novel in Bass Riddim by Marcia Douglas (New Directions): "Watching Bob talk about the rain and the woman on the shop piazza with the criss-cross hand-middle, filled me with remembrance. Stories are that way. In little districts of Jamaica, they travel and reverb for generations."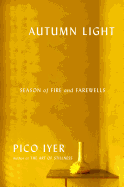 I'm rereading Pico Iyer's Autumn Light: Season of Fire and Farewells (Vintage) because it sings island songs, too: "We cherish things, Japan has always known, precisely because they cannot last. It's their frailty that adds sweetness to their beauty." Iyer also notes "the seasons cycling round so you can see the folly of trying to put a human period on a rushing stream." --Robert Gray, contributing editor

In this Issue...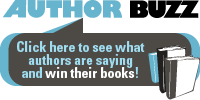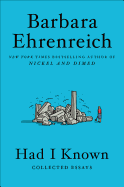 Barbara Ehrenreich's essays, excerpted from two decades of writing, cover social issues that continue to be timely and demanding of attention.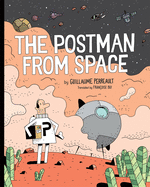 A space postman has a very exciting day in this French-Canadian children's book.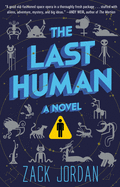 In this thought-provoking romp through space, time and dimensions, a human thought the last of her kind must decide which alien intellects she can trust as she works to reclaim humanity.
Review by Subjects:
Mystery & Thriller ⋅ Science Fiction & Fantasy ⋅ Romance ⋅ Biography & Memoir ⋅ Essays & Criticism ⋅ Children's & Young Adult

From Pages Bookshop
Upcoming Events
August GR Virtually Reads: Orphan Train
08/11/2020 - 6:00PM
This month we are reading "Orphan Train" by novelist Christina Baker. Whether you have just started the book or finished it months ago, all are welcome to come and join our book club, we would love to have you! This book club is a virtual book club. You can join it here or copying the link into your browser: https://meet.google.com/qts-qdtc-ewz This book club is free and open to the public. Purchase your copy at Pages and get 15% off. This book club meets the first Tuesday of every...
Pages Bookshop & WDET Present: John Moe
08/13/2020 - 6:30PM
Pages Bookshop and WDET are excited to present a live conversation with author and radio broadcast host John Moe to discuss his new book "The Hilarious World of Depression." John will be joined in conversation by the host of WDET's CultureShift, Amanda LeClaire. All ticket sales from this event will go towards WDET's fundraiser to raise 2 million dollars before September 30th. To learn more about their fundraiser please visit WDET's website. Tickets are available at different amounts in...
Pages Bookshop Virtually Presents Nandi Comer
08/18/2020 - 6:30PM
Looking for something to help you get through this long, hot summer? We have just the thing! Join us for an evening of poetry with Detroit writer and poet, Nandi Comer. Nandi's latest book of poetry, Tapping Out came out this past May and since we couldn't celebrate with her at Pages, we've decided to take the celebratory reading to a virtual realm. You can register for this event here. You can buy Nandi's book of poetry here. About Taping Out The relentless motions...
Pages Bookshop Virtually Presents: francine j. harris & Raven Leilani
08/25/2020 - 6:30PM
We are beyond excited to virtually host poet francine j harris and debut novelist, Raven Leilani for their newest books "Here is the Sweet Hand and "Luster." Both francine and Raven's books come out on August 4, 2020! We cannot wait to hear what these incredible writers have to say to each other and learn more about their books and what it's like to have them come out now. This conversation with be hosted on Crowdcast. You can register for the event here. You can...
Book Candy
Places to Celebrate American Poets--After the Pandemic
Novel Destinations toured "10 places to celebrate American poets (after the pandemic)."
---
"I asked Twitter how the great Covid-19 novel would begin. Thousands of you replied." (via Medium)
---
"Here's how those hot jigsaw puzzles are made," the New York Times reported, noting that the coronavirus "has sent businesses racing" for them.
---
"Soothe your troubled soul with the only surviving recording of Virginia Woolf's voice," Lit Hub suggested.
---
Journalists' Charity, founded by Charles Dickens, launched a competition to find real-life Dickens characters, the Guardian noted.

Great Reads
Rediscover: The Plague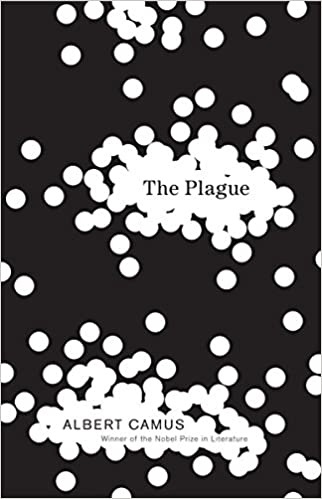 The Plague
by Albert Camus takes place in the city of Oran in French Algeria during the 1940s, where a disparate cast of characters are quarantined during an outbreak of bubonic plague. Though the real Oran was free from plague in the 1940s, the city suffered a severe cholera epidemic in 1849 during French colonization and periodic plague outbreaks for centuries before that. Camus, born and raised in French Algeria, populates his ailing city primarily with Frenchmen: doctors, travelers, criminals, priests and others who suffer first from the city administration's slow response to the disease then under many months of quarantine. As the plague drags on, civil order degenerates, bodies continue to pile up, and Camus' characters are overcome with ennui in the sealed city. This classic work of existentialist literature is available in paperback from Vintage ($15, 9780679720218). --
Tobias Mutter

The Writer's Life
Paul Lisicky: Turning Up the Volume on the Everyday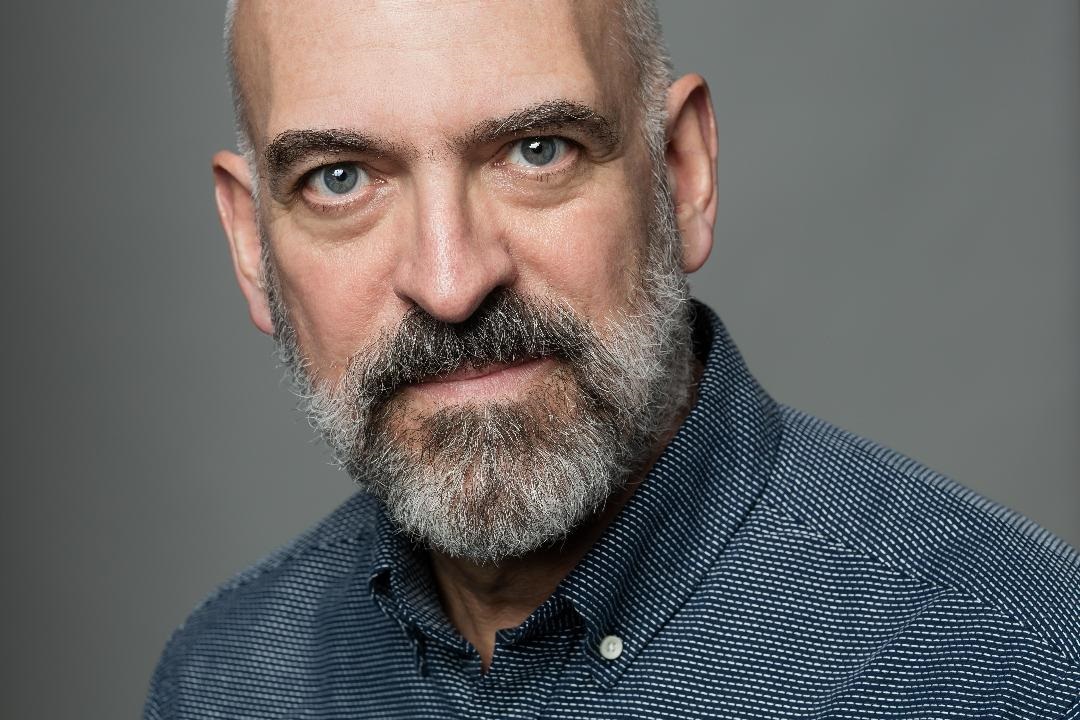 photo: Beowulf Sheehan
Paul Lisicky's work has appeared in the Atlantic, Conjunctions, the New York Times, Ploughshares, Tin House and many other publications. He was a 2016 Guggenheim Fellow, and has received awards from the National Endowment for the Arts, the James Michener/Copernicus Society and the Fine Arts Work Center in Provincetown, Mass., where he has served on the Writing Committee since 2000. He is the author of Lawnboy, Famous Builder, The Burning House, Unbuilt Projects, The Narrow Door: A Memoir of Friendship and Later: My Life at the Edge of the World (reviewed below), available now from Graywolf Press. Lisicky teaches in the MFA program at Rutgers University and lives in Brooklyn, N.Y.
How do you write a memoir about events nearly 30 years ago?
In many ways I've been writing this story over and over. At the center of my first two books is the prospect of AIDS and HIV. My third book is about characters who are dealing with an unnamed illness, the fourth is about dementia, and the fifth has cancer at the center of it. I think this material has been a part of my imagination for my entire adult life, and there came a point where it seemed crucial to get it to the page. I don't think that those early years in Provincetown ever felt very far away to me. My friend Polly and I continue to talk about those events with regularity. Honestly, I think those days are firmer and more precise in my imagination than any other time before or since. If you asked me to write about Provincetown from 1996 onward, after protease inhibitors changed the landscape of AIDS for people who could afford them, my memories would be far more diffuse. But there was something about that window of time between 1991 and 1994 that continues to be sharp and bright and italicized to me. It's so fascinating how memory works, and how much more is stored and alive in the imagination than you know.
How do you navigate writing about the lives of other people?
I don't write about anyone who I don't love very deeply, even though it might not always look like it. I'm drawn to people who are super vivid and complicated. I think it's a sentence-by-sentence matter. If I'm aware of saying something that feels like it has more power over the subject than I should have, then I stop and process and think. There isn't a simple answer, because largely it's about paying attention to my intuition. It also involves showing the work to the people who appear in the pages. At least three of the people who appear in the book have seen the book and have vetted and approved everything I've written. It's important to tell people, Look, I really love you. Some of the material here might be difficult, it might feel like it invades your privacy or puts down observations you don't want to hear, but we can talk about that. It's a matter of conversation first.
Is there a trick to writing beautifully about sad subject matter?
It's not even something I think about. I could not write this book without folding in the landscape of Provincetown. Not just the topographical landscape, but the people on the streets, their interest in clothing, display, performance--all of that feels like it's a part of this story. I think when one is writing about illness one is also writing about life. Life at the precipice can be super intense: it turns up the volume on the everyday. And that might be experienced as beauty by the reader, but as I'm writing I'm not terribly conscious of that quality.
It's a book about surviving day to day, and how people take care of each other and check in on one another. And joy did not at all feel slight in those times. Joy was an aspect of participation, and those people in that community felt the need to draw life and joy and community out of one another. I think that's one of the reasons why I felt compelled to write the book, because community and belonging got people through those times.
The book has a life of its own. I want to write something that feels more acute, more conscious than my usual everyday thinking mind. I'm trying to write something that teaches me as I write it.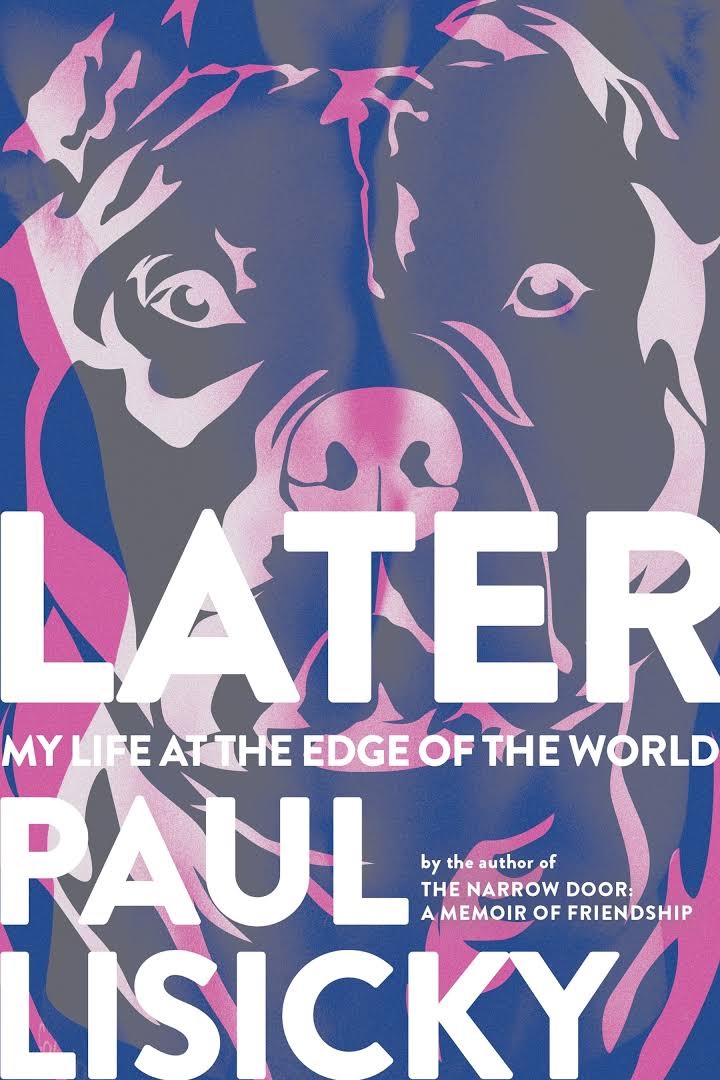 How is writing your sixth book different from writing your first or second?
The first or second felt so tentative. I had no structural confidence. I didn't know how to think about my work outside of the landscape of the individual sentences. And I don't think that's necessarily a bad thing, but over the years I've developed some chops in terms of how to think about how one scene may dialogue with the scene after it. I'm aware of building a conversation from passage to passage over the book, developing a passage around an image or metaphor that might speak to one that follows. I feel I have much more structural confidence and much more awareness of the book, any book, as a whole. I'm as excited about the macro elements of putting a book together as I am the sentences.
I learned a lot from The Narrow Door, which couldn't follow a linear structure. When I tried to write that book in a linear fashion, it simply didn't work. It wasn't able to hold the simultaneous stories that that fed one another in my imagination. I had to write that in a way that was faithful to how my mind moved. That was tremendously freeing and an educational experience. It was teaching me how it needed to be written.
Is this a timely book?
I hope it is. I'm still taken with the idea of community at the center of this book. I don't feel like I'm in a world where community takes care of me the way it took care of me then. It was a world that instantly felt welcoming, and not too much. In a world before social media, faces and gestures and simple kindnesses did a lot to sustain life. Life has not been that way for me since, and I suspect it isn't that way for most of us. Most of our casual interactions happen through social media, the world of online. I wanted to write a book that thought about what we don't have right now. And that's not in any way to idealize the world at the center of Later, because that's a world that was under siege day by day--it would be wrong to sentimentalize that period and think about it with nostalgia, because those were rough, rough times. But they were also times of deep tenderness and affection and looking out for one another. I needed to examine that world and bring it to the page, and offer readers another possibility of living. What don't we have in our lives right now, and what could we have if we were lucky enough to organize them around a participatory life?
What's next?
I'm working on a book about my father, or fathers in general. He's a vivid and complicated character--you got to see a little about him in Later--kind of scary and loving and completely unpredictable. Still thought of himself as young when he was 90 years old. He became more open, gentler, as he grew older, but not in a Pollyanna-ish way. A lot of life in that human. For a while that book was braided with Later but I realized that it needed a separate life. So I have a lot of material: it goes back to the structural question. I don't right now know how to shape it. It needs some boundaries to give it some cohesiveness. I have some ideas about it, but I'm excited about the fact that I still don't know, that I haven't found its glue. I have a kind of faith that I might not have had with earlier books. Once I find out the answer to this simple question, it's all just going to fall into place. --Julia Kastner, librarian and blogger at pagesofjulia

Book Reviews
Mystery & Thriller
Minotaur Books, $26.99, hardcover, 368p., 9781250230058
Penguin Books, $16, paperback, 336p., 9780143134527
Science Fiction & Fantasy

Del Rey, $27, hardcover, 448p., 9780451499813
Saga Press, $28.99, hardcover, 608p., 9781534422087
Harper Perennial, $21.99, hardcover, 384p., 9780062889003
Romance
Harlequin, $7.99, mass market paperbound, 336p., 9781335013286
Morrow, $15.99, paperback, 432p., 9780062958501
Biography & Memoir
Doubleday, $27.95, hardcover, 432p., 9780385534079
Essays & Criticism

Twelve, $28, hardcover, 384p., 9781455543670
Princeton University Press, $24.95, hardcover, 272p., 9780691193663
Children's & Young Adult

Holiday House, $12.99, paperback, 144p., ages 7-up, 9780823445844
Beach Lane Books, $17.99, hardcover, 40p., ages 4-8, 9781534430778
--- SPECIAL ADVERTORIAL OFFERINGS ---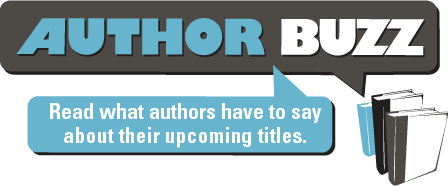 Dear Reader,

In Japanese Occupied Singapore, Mirza, a known collaborator, is found murdered clutching a mimosa branch. Su Lin's Uncle Chen is a suspect and Hideki Tagawa, former spy and power in the new regime, offers Su Lin her uncle's life in exchange for using her knowledge of local ways and languages to find the real killer. But the secrets she unearths strike painfully close to home…

Email me at ovidiabookwriter@gmail.com to win one of five signed copies.

Ovidia Yu
www.ovidiayu.com




Publisher:
Constable

Pub Date:
September 8, 2020

ISBN:
9781472132024

List Price:
$15.99
---