From the Shelf
April Is the Cruelest Month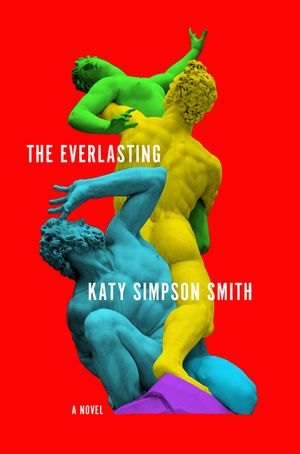 One of my favorite scenes in Katy Simpson Smith's marvelous third novel, The Everlasting (reviewed below, Harper, $28.99), has the ninth-century monk Felix introducing his young companion Mino to the monastery brethren. Since Felix is the resident crypt-keeper, the friends he is introducing Mino to are dead, decaying until their bones may be placed lovingly and more compactly in a deeper chamber. "Come," Felix implores, "take his hand and tell him your name.... Do you feel his warmth?" An understandably nervous Mino replies that no, he doesn't. "That's because his hand is really in Christ's," Felix explains, "and this is only a sheet of canvas."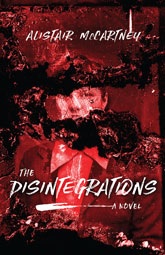 A global pandemic may seem like the worst--or most perfect--time to consider death as an extraordinarily dynamic canvas for literary contemplation. Alistair McCartney's narrator in the ruminative work of fiction The Disintegrations (Univ. of Wisconsin, $17.95) is explicitly obsessed with the subject, and I think he might enjoy Felix's company more than Mino does. "I like the way they handle it on Mount Athos, the all-male monastery on an isolated rocky island in Greece," McCartney writes. He then details their process of allowing the dead to decay before washing their skeletons in red wine and meticulously placing them in the ossuary.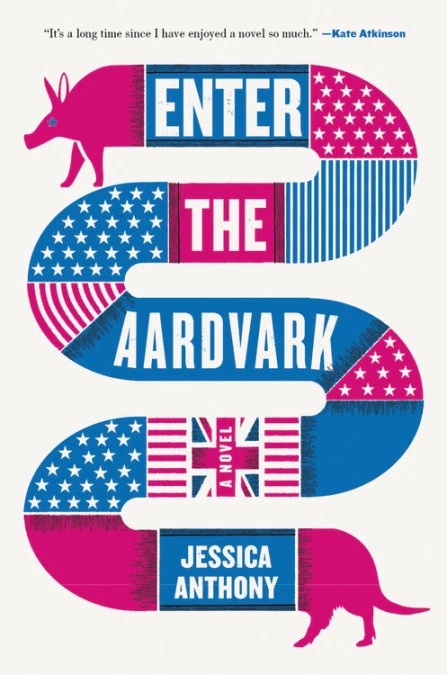 Felix sees the magnificence without losing sight of death's gravity; McCartney sifts through its more granular aspects. Neither loses sight of its peculiar humors. This improbable source of comedy manifests in Jessica Anthony's oddball satire Enter the Aardvark (Little, Brown, $26), when a stuffed aardvark lands on the doorstep of a closeted Republican congressman--a curious memento mori from his now-deceased lover. Inherited taxidermy is also the driving force of Kristen Arnett's Lambda finalist Mostly Dead Things (Tin House, $15.95, available in paperback next week), a morbidly funny novel about a woman who takes on her father's trade after his death by suicide, and the family falling apart around her.
If the only certainties in life are death and taxes, these four books demonstrate that one can still be enjoyable to read about.

In this Issue...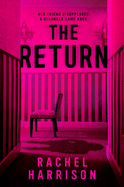 Four longtime friends try to survive a frightful weekend at an isolated hotel after the mysterious disappearance and return of one of them.

The author of Girl in the Blue Coat delivers another heartbreaking historical YA novel, this one set in the aftermath of World War II.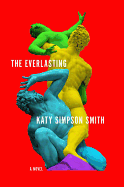 A loosely connected quartet spanning millennia explore tensions both corporeal and spiritual while a passionate Satan bears witness to the thrall of time.
Review by Subjects:
Fiction ⋅ Mystery & Thriller ⋅ Science Fiction & Fantasy ⋅ Romance ⋅ Biography & Memoir ⋅ Psychology & Self-Help ⋅ Children's & Young Adult

From Pages Bookshop
Upcoming Events
August GR Virtually Reads: Orphan Train
08/11/2020 - 6:00PM
This month we are reading "Orphan Train" by novelist Christina Baker. Whether you have just started the book or finished it months ago, all are welcome to come and join our book club, we would love to have you! This book club is a virtual book club. You can join it here or copying the link into your browser: https://meet.google.com/qts-qdtc-ewz This book club is free and open to the public. Purchase your copy at Pages and get 15% off. This book club meets the first Tuesday of every...
Pages Bookshop & WDET Present: John Moe
08/13/2020 - 6:30PM
Pages Bookshop and WDET are excited to present a live conversation with author and radio broadcast host John Moe to discuss his new book "The Hilarious World of Depression." John will be joined in conversation by the host of WDET's CultureShift, Amanda LeClaire. All ticket sales from this event will go towards WDET's fundraiser to raise 2 million dollars before September 30th. To learn more about their fundraiser please visit WDET's website. Tickets are available at different amounts in...
Pages Bookshop Virtually Presents Nandi Comer
08/18/2020 - 6:30PM
Looking for something to help you get through this long, hot summer? We have just the thing! Join us for an evening of poetry with Detroit writer and poet, Nandi Comer. Nandi's latest book of poetry, Tapping Out came out this past May and since we couldn't celebrate with her at Pages, we've decided to take the celebratory reading to a virtual realm. You can register for this event here. You can buy Nandi's book of poetry here. About Taping Out The relentless motions...
Pages Bookshop Virtually Presents: francine j. harris & Raven Leilani
08/25/2020 - 6:30PM
We are beyond excited to virtually host poet francine j harris and debut novelist, Raven Leilani for their newest books "Here is the Sweet Hand and "Luster." Both francine and Raven's books come out on August 4, 2020! We cannot wait to hear what these incredible writers have to say to each other and learn more about their books and what it's like to have them come out now. This conversation with be hosted on Crowdcast. You can register for the event here. You can...
Book Candy
OED Pandemic Updates
The Oxford English Dictionary "has made an extraordinary update to include Covid-19 and words related to the pandemic," the Guardian reported.
---
"Noted philosophers reconsider their key insights after a month of social distancing." (via McSweeney's)
---
In these days of home schooling, a free Shakespeare coloring book might be a simple way to engage kids with the Bard, Open Culture suggested.
---

Mental Floss remembered "when Ernest Hemingway spent the summer of 1926 quarantined with his wife and his mistress."
---
Take an interactive personality quiz that "will determine your similarity with a long list of fictional characters."
---

"This 8th-century Bavarian monastery is home to an exquisite Baroque-era library," Atlas Obscura noted.

The Writer's Life
Reading with... Ginger Gaffney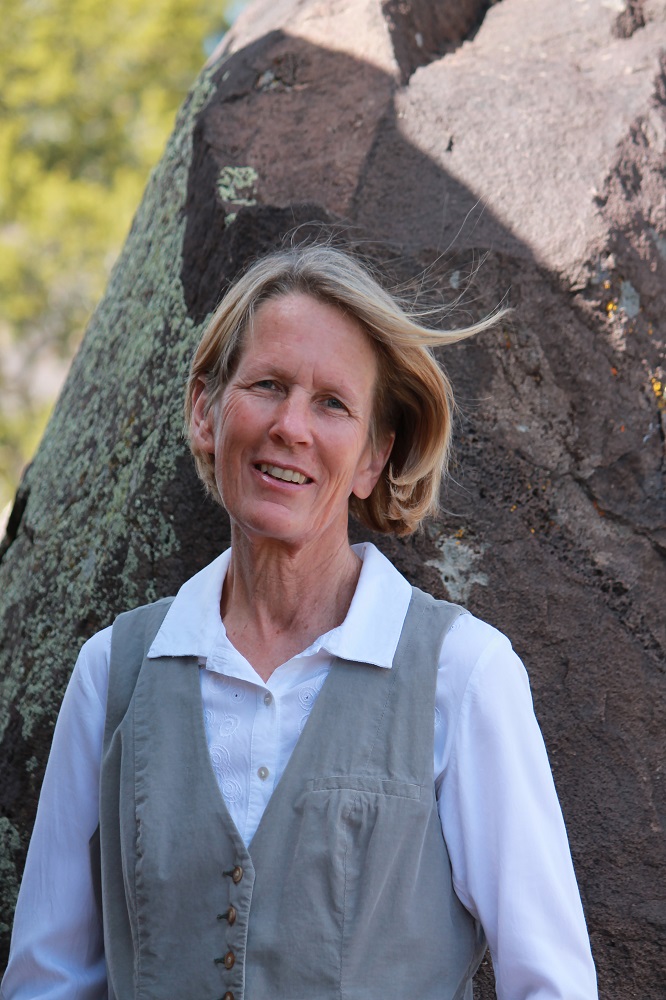 photo: Kiva Duckworth-Moulton
Ginger Gaffney is the author of the memoir Half Broke (Norton), about her time working with the troubled horses and residents at a prison re-sentencing facility in New Mexico. A top-ranked horse trainer and teacher, Gaffney writes about addiction, incarceration and the transformative effects horses offer to those who are fighting for a sober life outside the prison system.
On your nightstand now:
Travel Light, Move Fast by Alexandra Fuller. I read everything Fuller writes. The way she brings people, animals and the scene and scent of Africa to the page is a constant lesson in craft for me as a writer.
Valentine by Elizabeth Wetmore is a debut novel set in the west Texas town of Odessa, 1970. Wetmore's characters are the come-to-life, real in-the-dirt characters I love. Wetmore writes about working-class people, race and ranching in such raw, living language. She makes me forget I'm reading fiction.
Diving into the Wreck by Adrienne Rich. I always have a half dozen poetry books on my nightstand, my desk, the living room table. I'm reading Rich again in this #metoo time. In this he, she, they time. She reminds me that we have been here before.
Favorite book when you were a child:
Truth is, I didn't read much. And what I did read, because I know I had to read in school, I don't have any recollection of. I'm pretty sure it is a byproduct of the extreme introversion of my childhood. I didn't speak until I was six or seven. Language was not something I trusted, and I think books were not interesting to me because of that. As my childhood goes, I don't have much memory of it. The one memory I have is an assignment in seventh or eighth grade. Our teacher wanted us to give a report on a book we had read. We each had to stand up and read our report. When it was my turn, I stood up and read the words from Gil Scott-Heron's song "The Revolution Will Not Be Televised." I'm white, and I lived in a very white town. I don't remember where I heard Gil Scott-Heron perform that early spoken-word song, but the words rang true. I could believe in them.
Your top five authors:
Annie Dillard gave me a spiritual path to memoir. Alice Walker woke me up. Zora Neale Hurston showed me how writing is all about living. Leslie Marmon Silko showed me that same thing in a very different way. Marie Howe and Jane Kenyon give me words to breathe on tough days. Whoops, that is six!
Book you faked reading:
In my freshman English comp class, a nice, crusty old white professor assigned Rudyard Kipling's poem "The White Man's Burden." We were to "do some research" and write a short essay about the poem. To be fair, our professor was trying to push and prod us a bit, given he was a devout Quaker and peace activist himself. I did not even fake read it. I took an "F."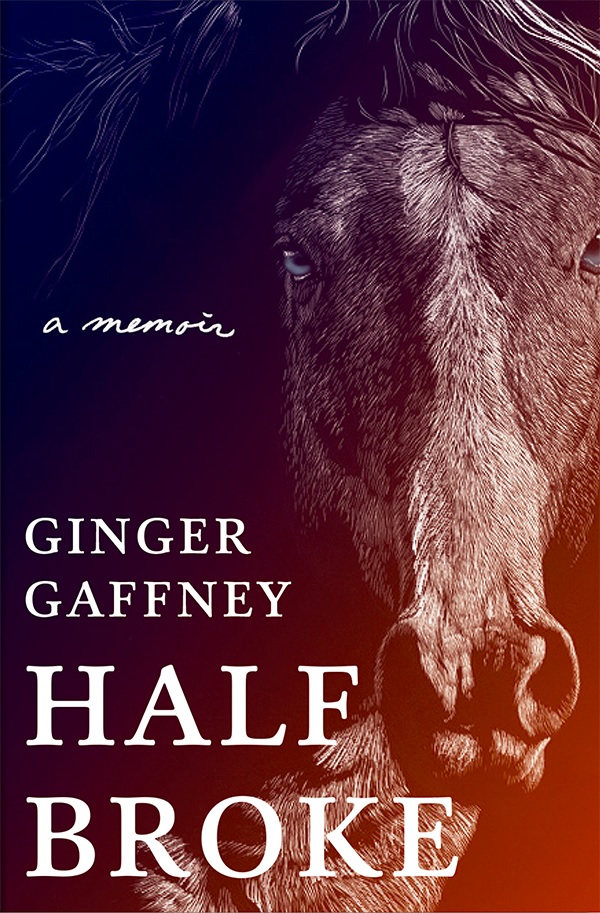 Books you're an evangelist for:
We the Animals by Justin Torres. I love how sparse, lyrical and honest Justin's writing is. This book sits in a category all its own.
Ceremony by Leslie Marmon Silko. The best book about place, and time, and chance, and change. Should be, and hope it is, a standard for all English majors.
Men We Reaped by Jesmyn Ward. If we want to talk about being "woke," then we should read this book.
Book you bought for the cover:
I bought Pam Houston's new book Deep Creek: Finding Hope in the High Country because I love Pam and I love her writing. But, also, I love her dog William, who is on the cover!
Book you hid from your parents:
Intercourse by Andrea Dworkin.
Books that changed your life:
The Color Purple by Alice Walker. Their Eyes Were Watching God by Zora Neale Hurston. Black Elk Speaks by John G. Neihardt. All three of these books I read during my first few years in college. These are the books which helped me believe in language--after a long, silent childhood.
Favorite line from a book:
"I like to believe that horses were fashioned moments before us, under us. I like to believe that they sprang from the earth snorting, lifting us loose from the imagination of God." --from Where Rivers Change Direction by Mark Spragg. Mark writes about horses the way I feel them, and that's a rare find for me.
Five books you'll never part with:
Their Eyes Were Watching God by Zora Neale Hurston
What the Living Do by Marie Howe
Power by Linda Hogan
Two or Three Things I Know for Sure by Dorothy Allison
Your Native Land, Your Life by Adrienne Rich
Book you most want to read again for the first time:
Pilgrim at Tinker Creek by Annie Dillard. I would love to read this book again, without knowing anything about writing--but with all the knowledge my body knows from the many years of living.
Writer you would most like to write a song:
Pam Houston.
Songwriter you would most like to write a book:
Mary Chapin Carpenter.

Book Reviews
Fiction

Harper, $28.99, hardcover, 352p., 9780062873644
Doubleday, $27.95, hardcover, 464p., 9780385544689
Mystery & Thriller

Berkley, $26, hardcover, 304p., 9780593098660
W.W. Norton, $25.95, hardcover, 208p., 9780393249668
Minotaur, $27.99, hardcover, 352p., 9780312606855
Science Fiction & Fantasy
Tor, $14.99, paperback, 256p., 9781250269270
Romance
Forever, $7.99, mass market paperbound, 512p., 9781538733417
Biography & Memoir
Tim Duggan Books, $27, hardcover, 240p., 9780525575986
Sasquatch Books, $24.95, hardcover, 240p., 9781632172440
Psychology & Self-Help
The Experiment, $24.95, hardcover, 256p., 9781615196005
Children's & Young Adult

Little, Brown, $17.99, hardcover, 384p., ages 14-up, 9780316490573
Inhabit Media, $16.95, hardcover, 24p., ages 0-3, 9781772272529
Amulet/Abrams, $19.99, hardcover, 432p., ages 12-up, 9781419743207
--- SPECIAL ADVERTORIAL OFFERINGS ---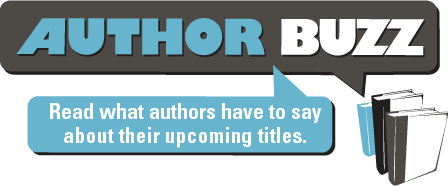 Dear Reader,

In Japanese Occupied Singapore, Mirza, a known collaborator, is found murdered clutching a mimosa branch. Su Lin's Uncle Chen is a suspect and Hideki Tagawa, former spy and power in the new regime, offers Su Lin her uncle's life in exchange for using her knowledge of local ways and languages to find the real killer. But the secrets she unearths strike painfully close to home…

Email me at ovidiabookwriter@gmail.com to win one of five signed copies.

Ovidia Yu
www.ovidiayu.com




Publisher:
Constable

Pub Date:
September 8, 2020

ISBN:
9781472132024

List Price:
$15.99
---