From the Shelf
The Fourth Trimester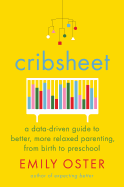 Toward the end of my pregnancy, I picked up Great with Child (W.W. Norton, $15.95), a collection of letters from poet and author Beth Ann Fennelly (The Tilted World) to her newly pregnant friend. Full of insights large and small about what it means to shift from pregnant person to parent, this book made me realize that while I had spent much of my pregnancy reading about what to expect while pregnant, I was still entirely unsure of what to expect once I actually had a child. I loved science-minded Emily Oster's Expecting Better (Penguin Books, $17), so I quickly purchased her Cribsheet (Penguin Books, $18), which promised the same data-driven exploration of the many parenting decisions I'd face in my child's early years.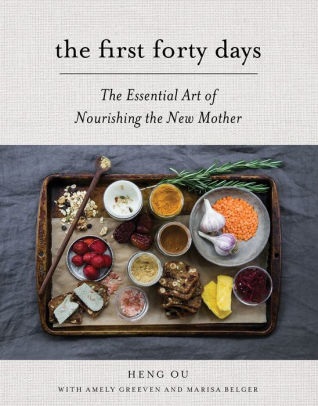 In my early postpartum weeks, I flipped through the pages of The First Forty Days by Heng Ou, Amely Greeven and Marisa Belger (Abrams, $29.99). Though ostensibly a cookbook (with recipes for nourishing soups, snacks and teas), it is also filled with warmth and encouragement for new mothers navigating a difficult--and significant--time of change. I explored this transition in a more analytical way with To Have and to Hold: Motherhood, Marriage, and the Modern Dilemma (Harper Wave, $26.99), in which clinical psychologist Molly Millwood dissects the frequently gender-imbalanced world of parenting.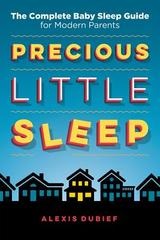 In the throes of sleep deprivation, I picked up Alexis Dubief's Precious Little Sleep (Precious Little Sleep, $16.99), packed with tips for helping babies sleep (it works: I am writing this column during a solid two-hour baby nap). Up next: All Joy and No Fun (Ecco, $15.99), in which Jennifer Senior explores whether or not children make their parents happier. I'll have to get back to you on that one--naptime, it seems, is over for today. --Kerry McHugh, blogger at Entomology of a Bookworm

In this Issue...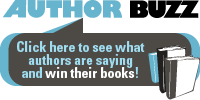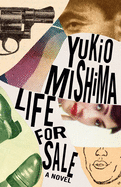 In this dark comedy, available for the first time in English, a young Japanese man reacts to his failed suicide by putting his life up for sale.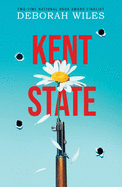 This YA novel-in-verse is both a factual account of the 1970 Kent State shootings and an imagined conversation between people affected by the event.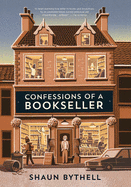 A shop owner in the famous bookstore town of Wigtown, Scotland, shares the joys and frustrations of independent bookselling in this often hilarious diary.
Review by Subjects:
Fiction ⋅ Mystery & Thriller ⋅ Science Fiction & Fantasy ⋅ Romance ⋅ Biography & Memoir ⋅ History ⋅ Health & Medicine ⋅ Children's & Young Adult

From Pages Bookshop
Upcoming Events
August GR Virtually Reads: Orphan Train
08/11/2020 - 6:00PM
This month we are reading "Orphan Train" by novelist Christina Baker. Whether you have just started the book or finished it months ago, all are welcome to come and join our book club, we would love to have you! This book club is a virtual book club. You can join it here or copying the link into your browser: https://meet.google.com/qts-qdtc-ewz This book club is free and open to the public. Purchase your copy at Pages and get 15% off. This book club meets the first Tuesday of every...
Pages Bookshop & WDET Present: John Moe
08/13/2020 - 6:30PM
Pages Bookshop and WDET are excited to present a live conversation with author and radio broadcast host John Moe to discuss his new book "The Hilarious World of Depression." John will be joined in conversation by the host of WDET's CultureShift, Amanda LeClaire. All ticket sales from this event will go towards WDET's fundraiser to raise 2 million dollars before September 30th. To learn more about their fundraiser please visit WDET's website. Tickets are available at different amounts in...
Pages Bookshop Virtually Presents Nandi Comer
08/18/2020 - 6:30PM
Looking for something to help you get through this long, hot summer? We have just the thing! Join us for an evening of poetry with Detroit writer and poet, Nandi Comer. Nandi's latest book of poetry, Tapping Out came out this past May and since we couldn't celebrate with her at Pages, we've decided to take the celebratory reading to a virtual realm. You can register for this event here. You can buy Nandi's book of poetry here. About Taping Out The relentless motions...
Pages Bookshop Virtually Presents: francine j. harris & Raven Leilani
08/25/2020 - 6:30PM
We are beyond excited to virtually host poet francine j harris and debut novelist, Raven Leilani for their newest books "Here is the Sweet Hand and "Luster." Both francine and Raven's books come out on August 4, 2020! We cannot wait to hear what these incredible writers have to say to each other and learn more about their books and what it's like to have them come out now. This conversation with be hosted on Crowdcast. You can register for the event here. You can...
Book Candy
Female Cartoonists
Women in Comics: Looking Forward and Back is a group exhibition at the Society of Illustrators, featuring more than 50 female cartoonists.
---
Pop quiz: "Can you guess the novels based on their protagonists?" (via Mental Floss)
---
The New York Public Library compiled an "auditory love letter" of the city's missing sounds.
---
To mark the 30th anniversary of the original publication of Good Omens, Aziraphale (Michael Sheen) and Crowley (David Tennant) considered the age of Covid-19.
---
"In Thailand, funeral cookbooks preserve recipes and memories," Atlas Obscura reported.

The Book of V.
by Anna Solomon
The Book of V. by Pushcart Prize-winner Anna Solomon (The Little Bride; Leaving Lucy Pear) explores the lives of three women, apparently unconnected yet increasingly intertwined as the pages turn. The braided result is moving, surprising, so touchingly detailed and authentic as to seem more real than life.
In biblical times, a king of Persia takes a second wife. Solomon's epigraph comes from Elizabeth Cady Stanton's The Woman's Bible: "I have always regretted that the historian allowed Vashti to drop out of sight so suddenly." This first wife simply disappeared: "No one knows. She's gone." Solomon takes steps to correct the oversight of Vashti, but she is more concerned with the second wife--Esther, a Jewish orphan girl, chosen by the king as his replacement queen against her wishes.
Esther, meant to be homely and invisible, tried to shrink from the spotlight but somehow charmed the king despite herself. She casts a long shadow here, telling her own story--how she resisted the role of queen, and later used it to save her people--and then influencing several lives that come later.
Lily and her family live in Brooklyn in 2016. Lily gave up her academic career to stay home with her children: two girls who keep asking her to read the Esther book to them, even though she is thoroughly sick of it. Her husband works as deputy director of programs for Rwanda at a major humanitarian aid organization. It's not that Lily misses academia, but she's a little dissatisfied with the life she traded it in for. She is also a second wife.
And then there is Vivian, wife of a senator from Rhode Island in the 1970s. Vee is the daughter of a senator's wife who was the daughter of a governor's wife. In D.C., she is torn between the women in her consciousness-raising group--"with their circle-talk and their red wine and unmade faces"--and the other senators' wives: "They are dazzling, these wives of politicians and company presidents, these tigresses who openly dislike and disagree with each other." Vee is a little of each--and a little contrarian, driven to thwart both.
The title, The Book of V., refers to Vee, to Vashti and surely, to a part of the female anatomy. "This is what the women's group women insist on calling it. Vagina, [Vee] thinks dutifully, though the word disgusts her." Solomon shows a careful attention to words. "A blowhard, Esther called him, perhaps not with that word but with another that meant the same in that time and place." Her writing is lovely, incandescent; paradoxically, it has that ability that fine writing often has to disappear into the background, so that readers seem to hear the characters directly without a writer's mediation at all.
Readers follow Esther as she is thrown into a pageant (in several senses of the word) against her will, by an uncle who hopes she will solve problems bigger than herself, problems that have been plaguing the Jewish camp outside the city walls. Vee challenges her husband's authority repeatedly, finally disobeying him in the same way that, legend has it, got Vashti banished or killed. Lily struggles with an attraction to another woman's husband, just as her mother takes ill.
Chapters alternate among the perspectives of these three women. Individually stunning, their stories also intersect and meet in unforeseen ways. Though each takes center stage in turn, it requires all three to form the complete picture. They illuminate each other. The women's relationships with men are very much at issue: Esther's unkind king and his more powerful minister; Lily's essentially good but somewhat boring husband; and Vee's rather sadistic senator. They are joined by other male characters, sex symbols and brothers and abusers. But relationships between women are privileged. The Bechdel test--the idea that a book (1) should have at least two women in it, who (2) who talk to each other, about (3) something besides a man--is easily passed. Esther, Lily and Vee are joined by many interesting women: one of the maidens forced alongside Esther to compete for the king's favor; Lily's inscrutable mother; an old friend of Vee's; a fellow Brooklyn mom who makes suspicious attempts to befriend Lily.
Each story is gripping in itself, and to balance them in alternation is a trick; it is to Solomon's credit that the reader moves so smoothly among them, always sorry to step away but eager to return to the next woman, so that the pages fly by with unusual momentum. For a novel to offer such delightfully realized characters as well as such taut pacing is a fine accomplishment. The interweaving of the women's lives is cleverly done, hinted at early on (as with references to Vee's senator as royalty, or Lily's daughters' interest in Esther) with a light hand, and then growing as past secrets come to light.
With tense, deft plotting, memorable characters and writing that glows with each sentence, The Book of V. is a striking effort that will leave readers long inhabiting the worlds of Vee, Lily and Esther. --Julia Kastner
Holt, $27.99, hardcover, 320p., 9781250257017
---

---
Anna Solomon: Make an Absence into a Presence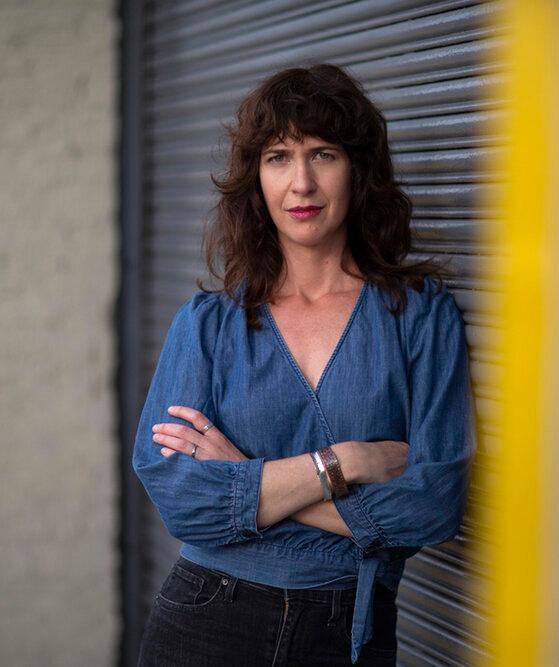 (photo: Willy Somma)
Anna Solomon is the author of Leaving Lucy Pear and The Little Bride. She is a two-time winner of the Pushcart Prize, and her short fiction and essays have appeared in the New York Times Magazine, One Story, Ploughshares and Slate. She is coeditor, with Eleanor Henderson, of Labor Day: True Birth Stories by Today's Best Women Writers. Solomon was born and raised in Gloucester, Mass., and lives in Brooklyn with her husband and two children. Her new novel is The Book of V. (Holt, May 5, 2020).
What makes for a compelling protagonist?
A compelling protagonist is someone whose wants and desires and needs are in conflict in some way with the realities of her life. What draws me in as both a reader and as a writer is the tension that exists between the longing and the reality. I also want my protagonists to be inwardly multifarious, ambivalent in what they want. I'm interested in seeing the characters that I read and write struggle not just to get what they want but to figure out what they want.
Was one of these three women the starting point?
When I write a novel, it's almost impossible for me to remember where I began. But really, Vashti was the beginning. In a lot of ways the three women who hold the book's core for most of it--Lily, Vee and Esther--were not really where it began. It began with this banished ancient Persian queen, Vashti, who I always wondered about. I wanted to figure out how to make her absence into a presence. So it began with a question about her, but in terms of the characters forming, I'm pretty sure I began with Vivian Barr (also known in the book as Vee), who is my Vashti.
Do you have a favorite character, or one with whom you especially identify?
The answer to each of those questions is different. Certainly, in terms of her relationship to my own life, and the contours of our lives, I identify most obviously with Lily. She is the mother of two in Brooklyn, which is where I live as a mother of two. Our lives are really different from each other: Lily has given up her work, where I have not. But in a lot of ways, writing Lily felt like taking many of my own impulses and questions and exaggerating them to the hilt.
She's like alternate-reality you.
Kind of, yeah, like what would have happened if I had stopped working? What would that do to me, if I had not held onto the part of me that creates and is out in the world as an adult and a professional and an artist?
As for which I like the most or enjoyed writing the most, the one who was the most fun was Vivian Barr, in part because I got to write her in two very different parts of her life. Writing Vivian both as a young woman and as an older woman, and watching her both evolve and not evolve, was really thrilling for me as a writer. In some ways, I found her development came most easily to me.
How long does it take you to write a novel? You said you don't always remember the beginning!
That's also hard to identify by the end! In part because there are so many different stages to writing a novel. And, at least in my experience so far, in the middle of writing a novel I have another one come out in the world. And so I take time away to go introduce that book to the world, and then I come back to it. But I think it's fair to say that this novel took me three to four years to write and research and edit and rewrite, and all the rest.
I feel as if this book was created perhaps a little more efficiently than my first two, and that's probably because I did not have a baby while in the middle of writing it. It's the first book I did not have a baby while in the middle of writing.
That makes a difference, huh?
Yeah! Who knew! (We all knew.)
Your three novels each center on women chafing against limitations of their eras and cultures. How have these projects differed from one another?
When I began dreaming up this book I knew what I wanted to do was much more ambitious structurally than what I had done before. The first book, The Little Bride, featured one protagonist, one clear arc from beginning to end. In Leaving Lucy Pear, I broadened the cast of characters, and there was certainly more complexity in terms of time, but there was still a kind of unified arc to the book. And in this book what I set out to do was thread together three very distinct narratives that were happening in completely different time periods--in fact over the course of 2,500 years. And that was a huge challenge, but I loved the work of orchestrating it. It felt musical, which is why I say orchestration, and it also felt architectural. I really enjoy structure. And I think in a lot of ways this book came to be through its structure as much as through the story. In many ways the structure and the story happened symbiotically. And playing with the structure, kind of seeing how I could move the chapters from one to the next, and the way these women's stories would overlap and eventually converge in the way that I wanted them to--that was really the great challenge of this book. I really, really enjoyed doing it and I learned a lot about my capabilities as a writer as I did it.
As I wrote it, the big fear was "Can I do this? Will I be able to pull it off?" And of course, there was a lot of work that I did in revision and rewriting to smooth out and fine tune those linkages. But it did feel, once I got going with it, like it came together pretty naturally.
How much research went into this project? Do you enjoy that part?
Yes! I did enjoy it. I do love research. There was a lot of it involved, in terms of understanding the conversations that have come before me around the Book of Esther in particular, and also in terms of getting a hold on the 1970s in Washington, D.C., and in Massachusetts (where I grew up). One of the things that surprised me is how little is actually known, both about how the Book of Esther came to be, but also what it might have been like to live in Persia in 462 B.C.E. I really enjoyed the license that that gave me to really just play. That license is part of what encouraged me to go in certain directions.
One of my favorite parts of research, always, is contacting people. Reaching out beyond the Internet and books and finding people who already know a lot about what I'm writing about, and are almost always eager and generous with their expertise. Everybody from a nonprofit international development expert who can talk about what's going on in that world today, to my rabbi, and a guy who does shellfish work in Rhode Island and knew all about which shellfish might have been eaten in the 1970s and which wouldn't. I really enjoy that part of the process. --Julia Kastner
---
Shelf vetted, publisher supported.

Great Reads
Rediscover: Maj Sjöwall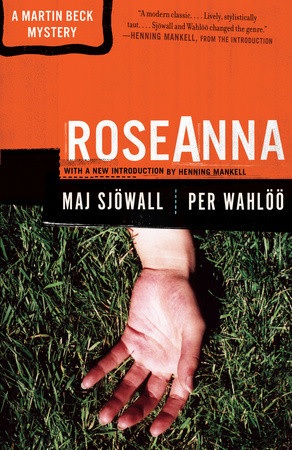 Maj Sjöwall, co-author with her partner, Per Wahlöö, of the 10 Martin Beck crime novels that are widely credited with founding Scandinavian noir, died last week at age 84. Beginning with Roseanna, first published in Sweden in 1965, the Beck series focused on Swedish police detective Martin Beck, part of the National Homicide Bureau, and the books appeared annually until The Terrorists in 1975, immediately after the death of Wahlöö at 49. The series has been honored around the world, been the basis for many TV series and feature films (including a Hollywood production of The Laughing Policeman, which also won a best novel Edgar in 1971), and was a precursor for many later masters of Scandinavian noir, including Henning Mankell and Stieg Larsson.

In his foreword to the 2008 edition of Roseanna, Mankell wrote in part, "I think that anyone who writes about crime as a reflection of society has been inspired to some extent by what they wrote... Of particular importance was the fact that Sjöwall and Wahlöö broke with the hopelessly stereotyped character descriptions that were so prevalent. They showed people evolving right before the reader's eyes." The entire Martin Beck series was republished by Vintage Crime/Black Lizard between 2008 and 2010.

Book Reviews
Fiction

Vintage International, $16.95, paperback, 192p., 9780525565147
Grand Central, $27, hardcover, 304p., 9781538717820
Mystery & Thriller
St. Martin's Press, $27.99, hardcover, 384p., 9781250107497
Science Fiction & Fantasy
Tor, $26.99, hardcover, 320p., 9780765389169
Harper Voyager, $27.99, hardcover, 448p., 9780062932464
Romance
Atria, $16, paperback, 368p., 9781982136116
Biography & Memoir

David R. Godine, $25.95, hardcover, 324p., 9781567926644
Scribner, $28, hardcover, 304p., 9781982111182
History
Crown, $28, hardcover, 448p., 9781524762810
Health & Medicine
HarperOne, $25.99, hardcover, 224p., 9780062956439
Children's & Young Adult

Scholastic, $17.99, hardcover, 144p., ages 12-up, 9781338356281
Feiwel and Friends/Macmillan, $17.99, hardcover, 336p., ages 13-up, 9781250229557
--- SPECIAL ADVERTORIAL OFFERINGS ---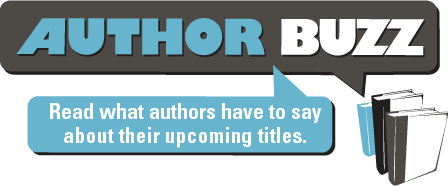 Dear Reader,

In Japanese Occupied Singapore, Mirza, a known collaborator, is found murdered clutching a mimosa branch. Su Lin's Uncle Chen is a suspect and Hideki Tagawa, former spy and power in the new regime, offers Su Lin her uncle's life in exchange for using her knowledge of local ways and languages to find the real killer. But the secrets she unearths strike painfully close to home…

Email me at ovidiabookwriter@gmail.com to win one of five signed copies.

Ovidia Yu
www.ovidiayu.com




Publisher:
Constable

Pub Date:
September 8, 2020

ISBN:
9781472132024

List Price:
$15.99
---