From the Shelf
Tending Our (Bookish) Gardens
In this extended work-from-home period, I've been craving time outside: fresh air, a break from screens and the chance to enjoy spring flowers. More recently--though I don't have much outdoor space--I've been delving into gardening books, dreaming of growing my own blooms.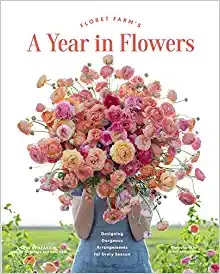 Erin Benzakein, founder-owner of Floret Farm in Washington State's Skagit Valley, offers practical gardening advice and hundreds of gorgeous photos in her first book, Floret Farm's Cut Flower Garden (Chronicle, $29.95). She takes readers through the classics--daffodils, tulips, sweet peas, dahlias--and offers "vase life tricks" to make cut flowers last longer. (Her new book, Floret Farm's A Year in Flowers, was released this February--it's on my list.)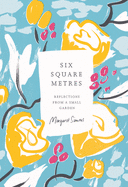 Australian journalist Margaret Simons chronicles a year of scrappy urban gardening in her brief, wry memoir Six Square Metres (Scribe US, $15). Through the Antipodean seasons, Simons recounts her struggles with growing plants in a small, shady Melbourne back garden located next to a McDonald's. Simons's memoir is less handbook than journal--though she does share some clever tricks, like putting a few pots on the (flat) roof, and her unexpected successes, including stubbornly cheery daffodils and a runaway lavender hedge.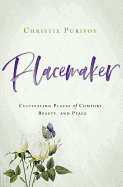 Christie Purifoy grew up going to the garden store with her father in central Texas. Her journey from there to Maplehurst, the farmhouse in eastern Pennsylvania she shares with her husband and four children, has been a winding one. In Placemaker (Zondervan, $18.99), her second memoir, Purifoy recounts the homes she has lived in over the last four decades, anchoring each one to an image of a different tree: honey locust, silver maple, saucer magnolia. She eloquently celebrates the gifts and honors the losses of each place. As many of us stay at home this spring, Placemaker may inspire us to view our living spaces and neighborhoods with fresh eyes. --Katie Noah Gibson, blogger at Cakes, Tea and Dreams

In this Issue...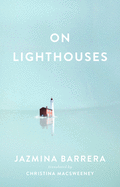 This book of essays is the best kind of tranquilizer, taking readers out of their own skin and on a journey of quiet adventure.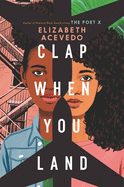 Two young women must each come to terms with their father after losing him in a plane crash in this piercing novel-in-verse.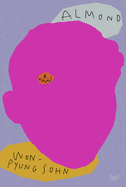 This self-proclaimed monster's story will draw readers in with its insight and empathy.
Review by Subjects:
Fiction ⋅ Mystery & Thriller ⋅ Biography & Memoir ⋅ History ⋅ Psychology & Self-Help ⋅ Children's & Young Adult

From Pages Bookshop
Upcoming Events
August GR Virtually Reads: Orphan Train
08/11/2020 - 6:00PM
This month we are reading "Orphan Train" by novelist Christina Baker. Whether you have just started the book or finished it months ago, all are welcome to come and join our book club, we would love to have you! This book club is a virtual book club. You can join it here or copying the link into your browser: https://meet.google.com/qts-qdtc-ewz This book club is free and open to the public. Purchase your copy at Pages and get 15% off. This book club meets the first Tuesday of every...
Pages Bookshop & WDET Present: John Moe
08/13/2020 - 6:30PM
Pages Bookshop and WDET are excited to present a live conversation with author and radio broadcast host John Moe to discuss his new book "The Hilarious World of Depression." John will be joined in conversation by the host of WDET's CultureShift, Amanda LeClaire. All ticket sales from this event will go towards WDET's fundraiser to raise 2 million dollars before September 30th. To learn more about their fundraiser please visit WDET's website. Tickets are available at different amounts in...
Pages Bookshop Virtually Presents Nandi Comer
08/18/2020 - 6:30PM
Looking for something to help you get through this long, hot summer? We have just the thing! Join us for an evening of poetry with Detroit writer and poet, Nandi Comer. Nandi's latest book of poetry, Tapping Out came out this past May and since we couldn't celebrate with her at Pages, we've decided to take the celebratory reading to a virtual realm. You can register for this event here. You can buy Nandi's book of poetry here. About Taping Out The relentless motions...
Pages Bookshop Virtually Presents: francine j. harris & Raven Leilani
08/25/2020 - 6:30PM
We are beyond excited to virtually host poet francine j harris and debut novelist, Raven Leilani for their newest books "Here is the Sweet Hand and "Luster." Both francine and Raven's books come out on August 4, 2020! We cannot wait to hear what these incredible writers have to say to each other and learn more about their books and what it's like to have them come out now. This conversation with be hosted on Crowdcast. You can register for the event here. You can...
Book Candy
Lockdown Poetry Parties
Lockdown poetry parties "bring families closer," BBC News contended.
---
"Best practices at Little Free Libraries during the coronavirus outbreak."
---
Bill Gates recommended "five summer books and other things to do at home."
---
" 'Social Distance': a graphic short story for the coronavirus age by Mark Haddon." (via the Guardian)
---
Take a virtual tour of Harry Potter's London through TripAdvisor's travel activity company Viator, Mental Floss suggested.
---
Cédric Loth's sculpture "La Leçon" at Montreal's McGill University in Montreal "is a heavy-handed lampoon of student life," Atlas Obscura wrote.

The Writer's Life
Suzanne Collins: A Return to Panem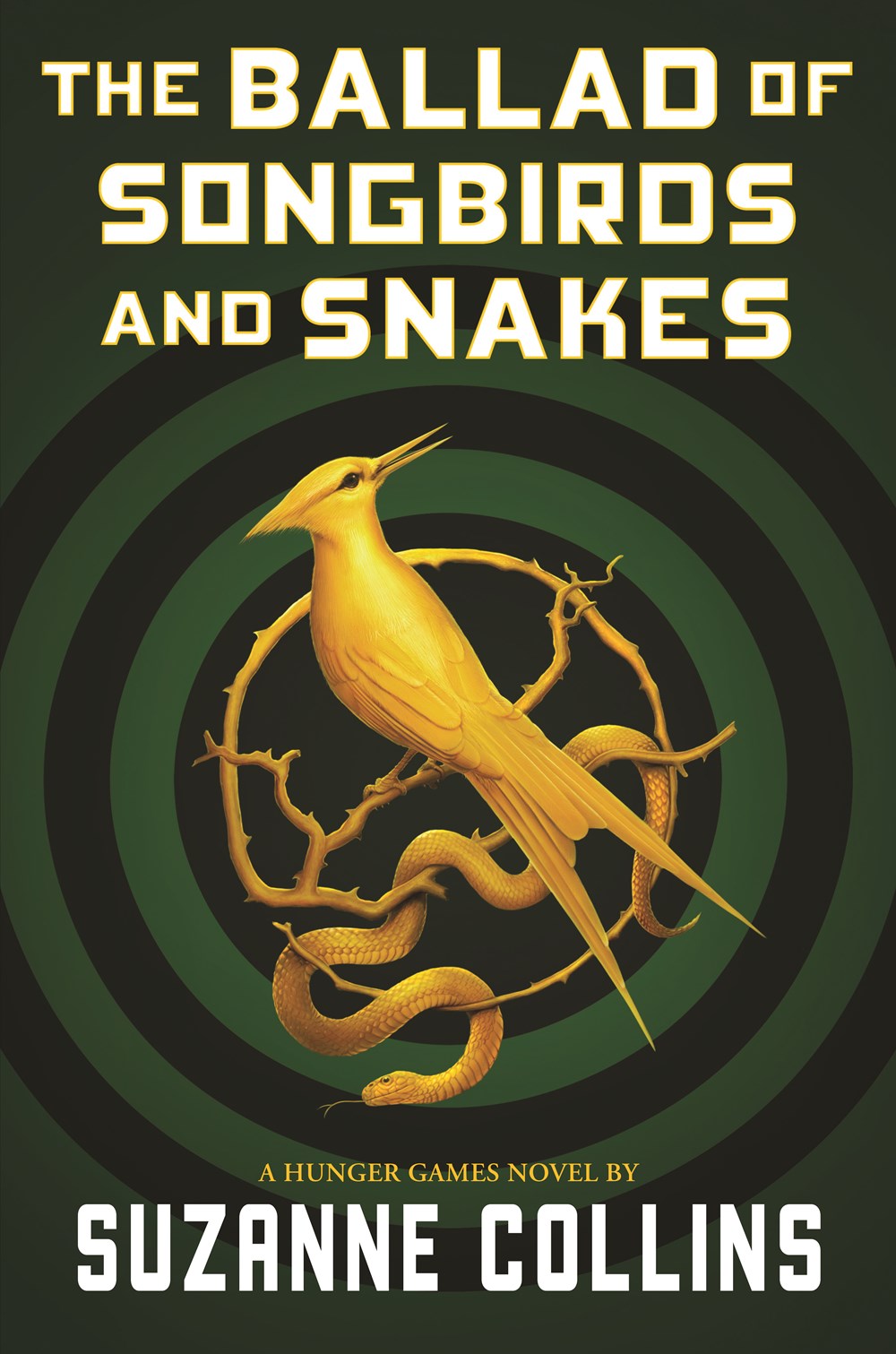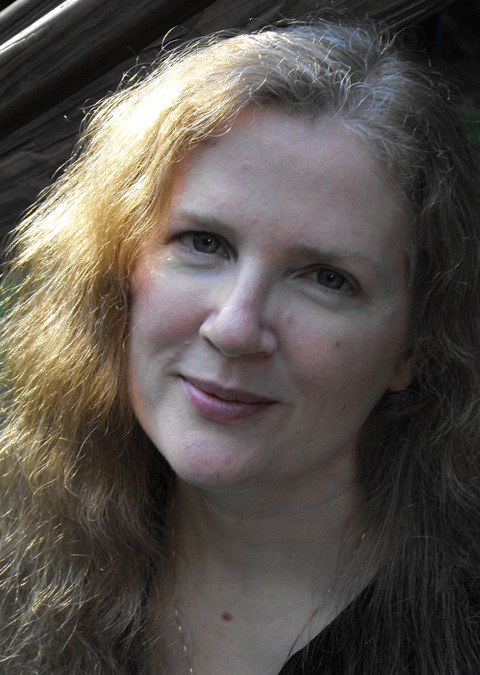 Suzanne Collins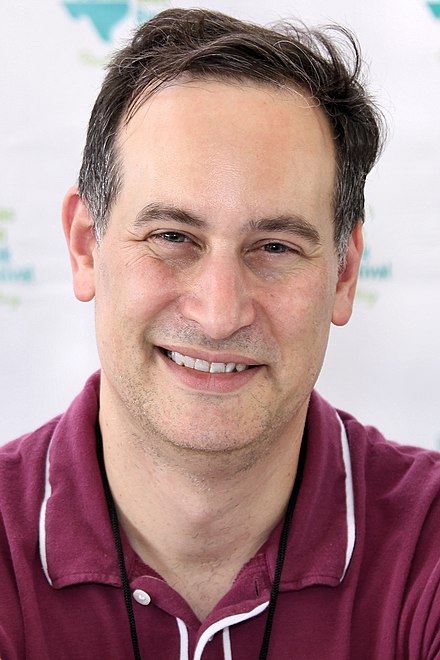 David Levithan
Suzanne Collins's The Ballad of Songbirds and Snakes (Scholastic, $27.99), a prequel to the Hunger Games series, was published with a 2.5 million-copy first printing on May 19. Collins, who does not usually do interviews, sat down with her editor, David Levithan, to discuss her process and her return to the world of Panem, 64 years before the events of the first book in the series, The Hunger Games, took place.
David Levithan: I'll start with the two questions I'm sure most readers will want to ask: Did you always plan to return to Panem after the trilogy with a book set 64 years earlier? And if not, what made you return to the story in this way?
Suzanne Collins: Here's how it works now. I have two worlds, the Underland (the world of The Underland Chronicles series) and Panem (the world of The Hunger Games). I use both of them to explore elements of just war theory. When I find a related topic that I want to examine, then I look for the place it best fits. The state of nature debate of the Enlightenment period naturally lent itself to a story centered on Coriolanus Snow.
Focusing on the 10th Hunger Games also gave me the opportunity to tell Lucy Gray's story. In the first chapter of The Hunger Games, I make reference to a fourth District 12 victor. Katniss doesn't seem to know anything about the person worth mentioning. While her story isn't well-known, Lucy Gray lives on in a significant way through her music, helping to bring down Snow in the trilogy. Imagine his reaction when Katniss starts singing "Deep in the Meadow" to Rue in the arena. Beyond that, Lucy Gray's legacy is that she introduced entertainment to the Hunger Games.
Levithan: I have to ask--when you wrote that reference in the first book, did you have any sense of who that fourth victor might be?
Collins: Yes, but she's evolved a lot since then.
Levithan: What was it like to rewind the world you'd built by 64 years? What were some of the touchstones you used to understand what this version of Panem would be?
Collins: I really enjoyed going back in time to an earlier version of Panem and visiting the reconstruction period that followed the Dark Days. I thought a lot about the period after the Civil War here in the United States and also the post–World War II era in Europe. People trying to rebuild, to live their daily lives in the midst of the rubble. The challenges of food shortages, damaged infrastructure, confusion over how to proceed in peacetime. The relief that the war has ended coupled with the bitterness toward the wartime enemy. The need to place blame.
Levithan: What about the early Hunger Games?
Collins: Even as the victor in the war, the Capitol wouldn't have had the time or resources for anything elaborate. They had to rebuild their city and the industries in the districts, so the arena really is an old sports arena. They just threw in the kids and the weapons and turned on the cameras. The 10th Hunger Games is where it all blows wide open, both figuratively and literally.
Levithan: What was it like to have to dial back a character you created in his late maturity and then to rethink him as an 18-year-old?
Collins: Well, I thought about Wordsworth's line, "The Child is father of the Man." The groundwork for the aging President Snow of the trilogy was laid in childhood. Then there's Locke, who's all over this book, with his theory of tabula rasa, or blank slate, in which we're all products of our experiences. Snow's authoritarian convictions grew out of the experiences of his childhood, as did his complicated relationships with mockingjays, food, the Hunger Games, District 12, District 13 and women. So, you rewind and plant the seeds.
But given all that, you still need to leave room for Snow's personality. Is he a product of nature or nurture? Everyone of his generation experienced trauma, loss and deprivation. And yet Sejanus, Tigris, Lucy Gray and Lysistrata turned out very differently.
For whatever reason, Snow has a very controlling personality. Then he experiences one of the most out-of-control emotions, falling in love. It turns out to be a bad combination.

Book Reviews
Fiction

HarperVia, $25.99, hardcover, 272p., 9780062961372
Ecco, $27.99, hardcover, 272p., 9780062969804
Arsenal Pulp Press, $15.95, paperback, 192p., 9781551527994
Bloomsbury, $27, hardcover, 352p., 9781632868220
Riverhead Books, $27, hardcover, 272p., 9780525533641
Mystery & Thriller
Bitter Lemon Press, $12.95, paperback, 276p., 9781912242269
Minotaur Books, $26.99, hardcover, 336p., 9781250180599
Biography & Memoir

Two Lines Press, $19.95, hardcover, 174p., 9781949641011
History
Grove Press, $30, hardcover, 560p., 9780802129109
Psychology & Self-Help
St. Martin's Press, $27.99, hardcover, 304p., 9781250209283
Children's & Young Adult

Quill Tree Books/HarperCollins, $18.99, hardcover, 432p., ages 14-up, 9780062882769
Balzer + Bray, $18.99, hardcover, 368p., ages 14-up, 9780062820259
Holiday House, $15.99, hardcover, 80p., ages 6-9, 9780823444922
--- SPECIAL ADVERTORIAL OFFERINGS ---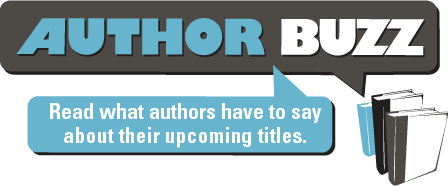 Dear Reader,

In Japanese Occupied Singapore, Mirza, a known collaborator, is found murdered clutching a mimosa branch. Su Lin's Uncle Chen is a suspect and Hideki Tagawa, former spy and power in the new regime, offers Su Lin her uncle's life in exchange for using her knowledge of local ways and languages to find the real killer. But the secrets she unearths strike painfully close to home…

Email me at ovidiabookwriter@gmail.com to win one of five signed copies.

Ovidia Yu
www.ovidiayu.com




Publisher:
Constable

Pub Date:
September 8, 2020

ISBN:
9781472132024

List Price:
$15.99
---